50 Amazing Field Trip Spots in the U.S.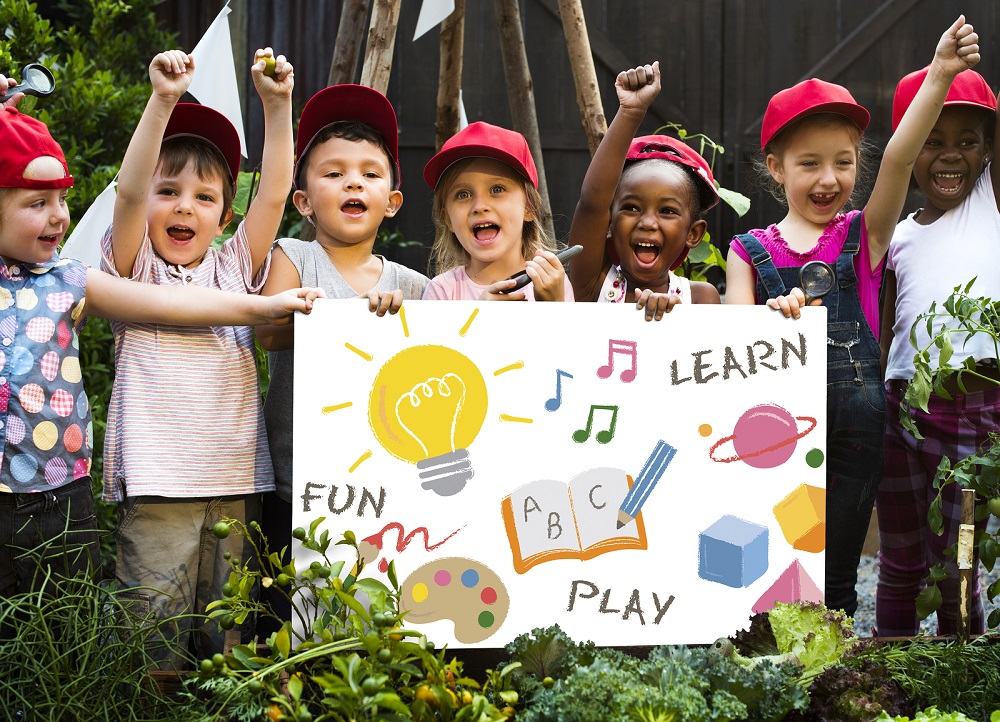 <!- mfunc feat_school ->
Featured Programs:
Sponsored School(s)
Sponsored School(s)
All school search, finder, or match results, as well as colleges and universities displayed as "Featured School(s)" or "Sponsored Content" are advertisers that compensate us for placement on this site. The resources, editorial content, and school evaluations published on this site are developed independent of the schools that advertise here.
<!- /mfunc feat_school ->
Field Trips. They are children's favorite part of elementary school and probably high school too. But field trips don't have to just be about getting a day off from class. Savvy teachers who understand their students need something that will hold their attention understand there are plenty of events and attractions across the country that are both fun and informative. In fact, there are so many excellent destinations it would be impossible to name even 100. So here are 50, listed in no order, that fit no model. There are sports arenas and museums and clown hall of fames. Each of which offers its own excitement and learning opportunities.
#1 - Smithsonian National Museum of Natural History (Washington DC)
Washington D.C. is chalk full of awesome museums but the Natural History Museum is a fan favorite for its diverse collection of things to see. From rare gems and plants to dinosaurs and historical cultures, the museum has exhibitions for people of all ages and interests. The museum hosts tons of special events and even sleepovers for children and it is 100 percent free to public, so it makes for the perfect school trip, especially for teachers in the D.C. area.
Visit - naturalhistory.si.edu
#2 - Audubon Aquarium of the Americas (New Orleans, LA)
Aquariums are a field trip staple for teachers and that is because kids love them. The Audubon Aquarium of the Americas is no exception. The nearly 500,000-gallon water tank is filled with crowd-pleasing favorites like turtles and large sharks and the Mississippi River exhibit is always a hit thanks to its collection of authentic Cajun creatures like catfish and a white alligator. It does cost money to get in, but there are special packages for groups and field trips that make the experience more cost-effective.
Visit - audubonnatureinstitute.org
#3 - Museum of Modern Art (New York, NY)
The MoMA may be a bit too "high-brow" for younger students, but middle school and high school students with an affinity for art will love this museum for its eclectic mix of artwork. The MoMA is often considered one of the most prestigious museums in the entire country and its exhibitions range from architecture and design to electronic media and film, guaranteeing that they will give students interested in art a wide-range of educational experiences. The museum does cost money but it also offers a variety of programs for educational groups of all ages.
Visit - moma.org
#4 - International Spy Museum (Washington DC)
One of the newer destinations on the list, the International Spy Museum has been a part of Washington D.C. since 2002 and has quickly become one of the more popular destinations for students and tourists alike. Between the large number of historical artifacts, the secret history lessons and the classes on "How to Become a Spy", there is something for students of all ages and it is an educational experience to be seen.
Visit - spymuseum.org
#5 - San Diego Zoo (San Diego, CA)
Another field trip no-brainer, the San Diego Zoo is one of the biggest and best zoos in the country if not the world. There are nearly 4,000 distinct species housed in the zoo's Balboa Park location including polar bears, monkeys, elephants, gorillas and pandas. Simply put, kids, especially younger ones, will never want to leave this museum. It is nearly impossible to see everything the zoo offers in one trip, so it might be worthwhile to schedule two.
Visit - zoo.sandiegozoo.org
#6 - Lyndon Baines Johnson Library and Museum (Austin, TX)
Located on the campus of the University of Texas at Austin, the LBJ Presidential Library is a walk through the life of one of our most outspoken and influential presidents. A leader in the Civil Rights Movement and the War on Poverty, students will not only learn a great deal about U.S. History and our country's political history, but they will also leave inspired at the vast amount of good that can be accomplished by one powerful man.
Visit - lbjlibrary.org
#7 - Riley's Farm (Yucaipa, CA)
About two hours east of Los Angeles is not necessarily where one might expect to find one of the more fun war museums to visit, but Riley's Farm, which doubles as an apple orchard as well as a "living history" farm plays host to Revolutionary and Civil War experiences, dinner theaters, and overnight experiences. It is the quintessential field trip experience. In fact, it is almost explicitly designed for field trips and large groups to visit. The living history education is its calling card, but there is so much to do that students won't have time to wander off or get bored.
Visit - rileysfarm.com
#8 - The Freedom Trail (Boston, MA)
Boston was the birthplace of the American Revolution and so it is only right to pay your respects by walking the Freedom Trail. Located in the heart of the city, the Freedom Trail is a 2.5-mile walk that leads students to historically significant sites. There are museums and houses and churches and cemeteries, but most importantly, there are countless stories of historical nature that will teach kids about the birthplace of the country. It can be a bit hectic to keep track of an entire group on a long walk, but if you as a teacher are up for it, there are few experiences like it in New England.
Visit - thefreedomtrail.org
#9 - Rock and Roll Hall of Fame (Cleveland, OH)
The Rock and Roll Hall of Fame admittedly offers a bit less education than some of the other locales on this list, but that doesn't mean it doesn't make for a good field trip. There are exhibits on the history of Rock and Roll, cities that have helped shape Rock and Roll and, of course, famous Rock and Rollers. The Hall of Fame also is constantly hosting interviews with famous rockers and events and other public programs that are a real joy for attendees. Teachers may have trouble justifying the educational value, but it is still a must-see museum.
Visit - rockhall.com
#10 - National Museum of African American History and Culture (Washington DC)
At this point, African-American Culture is woven into the very fabric of the country and the history of African-Americans is rich and full of inspiring, tragic and emotional stories. The National Museum is set up to tell all those stories and it does so with incredible aplomb. There are over 33,000 items in its collection and each one tells its own story and marks its own place - positive or negative - in the history of African-American culture in the United States. It is not also cheery and happy, but it is still important for students to recognize and learn from this history so that they can help create their own.
Visit - nmaahc.si.edu
#11 - Everglades National Park (South Florida)
Science teachers won't find a more vibrant and luscious ecosystem to show their students. Of course, it will be difficult to cover all 1.5 million acres in the National Park, but guided tours are available and the park staff does an excellent job of catering these tours to students to help them make the most of it. Also, the Everglades are in trouble. Years of development in South Florida have created a toxic environment that is slowly killing off one of the most beautiful places in the country. Teachers can use the occurrences as an opportunity to discuss environmental issues and help create better stewards for the future.
Visit - nps.gov
#12 - Fenway Park (Boston, MA)
The park is one of the oldest in baseball and it is full of rich history and tradition. Obviously it caters to a specific audience, but there is nothing cooler for a young kid who likes baseball to be on the field. And non-baseball lovers can enjoy it too, or can at least enjoy a day off from real school.
Visit - boston.redsox.mlb.com
#13 - Pima Air and Space Museum (Tucson, AZ)
Simply put, Pima Air & Space Museum is massive. It boasts more than 4,000 aircraft, including a B-29 Superfortress, and covers more than 2,000 acres. They host regular events that cater to children of all ages and there is plenty to see for adults too. You can find quite of bit of aviation history in the desert and it will promise more than a few awe-inspiring planes as well. Entry is less than $20 and readily welcome large groups and field trips.
Visit - pimaair.org
#14 - The Holocaust Museum (Washington DC)
The National Holocaust Museum in Washington D.C. is probably not for the young students, but it is a must-visit in our opinion. It is much more than just a brick-and-mortar museum but the museum is a powerful experience. It is not for the faint of heart, but it is also an important part of history. The exhibits are thoughtful and rich in details, but they don't pull any punches either. The Museum does a great job of producing primary source media in many different forms. The staff also understands how to cater to students and has an exhibition, Remember the Children: Daniel's Story, that is carefully designed for even elementary school students.
Visit - ilholocaustmuseum.org
#15 - Griffith Observatory (Los Angeles, CA)
The Observatory is not only located in a picturesque spot in the Hollywood hills, it is also one of the country's best planetariums and theaters. The Observatory is so popular that its non-profit, Friends of the Observatory, sponsors an annual school program for fifth-grade students that takes place three days per week and is a two-and-half hour program loaded with fun and engaging content that also aligns with state standards. It may feel like you are on vacation when you get there, but once you are inside, it is all learning.
Visit - griffithobservatory.org
<!- mfunc search_btn -> <!- /mfunc search_btn ->
#16 - The Gentle Barn (Santa Clarita, CA - Knoxville, TN, - Dittmer, MO)
The Gentle Barn is a feel-good favorite, especially for younger students. The field trips are especially fun as students get a two-hour tour full of close-up encounters with some of the sweetest animals on earth. Kids get to play with pigs and hug cows and chase chickens and get a lot of information about the animals and their lives. The organization has grown increasingly popular and recently opened and Knoxville, Tenn. Location as well.
Visit - gentlebarn.org
#17 - The Henry Ford (Dearborn, MI)
Henry Ford is famous for inventing the automobile, but the museum named after him celebrates much more than that. Ford's cars were one of the country's greatest and long-lasting inventions and the museum is dedicated to honoring his thinking and vision as much as his legacy with the automobile. The Museums offers tours of real factories to students and tries to help foster the next generation of ingenuity.
Visit - thehenryford.org
#18 - Alcatraz (San Francisco, CA)
Alcatraz Island and its famous prison are a fun trip for all ages but they can be especially exciting for students. Sure, probably won't connect back to core curriculum in the classroom, but there is plenty of history worth exploring, both good and bad. It is also a place full of incredible stories and colorful personalities. Students will take pictures inside jail cells and learn about some of the country's most famous criminals.
Visit - nps.gov
#19 - Gettysburg National Military Park (Gettysburg, PA)
There is a lot of history in Gettysburg and a lot of ghosts of seasons past too. The Park is used to student visitors by now and can help teachers plan a lot day with plenty to do. For the students, the stories and impressive memorabilia can be both exciting and informative. Viewing the field of battle, it is hard not to be struck by how eerie it can feel.
Visit - nps.gov
#20 - Cave of the Winds (Manitou, CO)
For whatever reason, caves can be really exciting to walk or climb through. This is especially true for students. Younger students will love learning about rock formations and geological science as they climb through one of the more picturesque caves in the Western United States. The Cave staff welcomes student groups and it is not hard to leave feeling informed…and exhausted.
Visit - caveofthewinds.com
#21 - Mammoth Site of Hot Springs (Hot Springs, SD)
With all due respect to Woolly Mammoths, their loss was our gain. Many centuries ago, a large group of mammoths were caught in a hot spring in South Dakota. Fast-forward to present day and that location is home to one of the most impressive collections of bones in the entire country. The science community was smart to preserve the area and its artifacts and now the site is a fascinating place to visit and a renowned research center to boot. Students will be rapt with attention.
Visit - mammothsite.com/k-5/ & mammothsite.com/6-12/
#22 - Utah Shakespeare Festival (Cedar City, UT)
This would be more than just an ordinary field trip, but if the teacher can find the funds to bring his/her high school students to the annual festival hosted by Southern Utah University, they will not be disappointed. The people-watching alone is worth the journey and for theater students, it is an incredible opportunity to mingle with like-minded students from across the country and practice their love for acting and for literature.
Visit - bard.org
#23 - Alaska Sealife Center (Seward, AK)
The Sealife Center in Seward has something for everyone. It is a public aquarium for younger students looking to explore sealife, in-depth research for students much further along in their education and an array of educational opportunities for remote students to learn more about the state's incredibly diverse sealife and ecosystem. A big part of the Center's purpose is education and they take it seriously. There are few places in the country with more well-rounded opportunities to learn about the oceans and the creatures in it.
Visit - alaskasealife.org
#24 - Etowah Indian Mounds (Cartersville, GA)
Not far west from Atlanta, the Etowah Indian Mounds are an archaeological site that is well-known for its remarkably successful preservation. Students who visit will learn about some of the first people to ever live in what is now the state of Georgia and they can learn in-depth about the culture and life of their predecessors. The Mounds have produced incredible displays of tools, weapons and pottery that each tell their own history lessons. It is always important for students to understand history in all forms.
Visit - gastateparks.org
#25 - Naturelab (Metairie, LA)
Run by the good folks over at McNeese State University, West Louisiana is now home to one of the most exciting environmental learning centers anywhere in the country. Unlike some museums that offer students learning opportunities, Naturelab is built for students and its curriculum is designed to engage them in many educational lessons where students also can get their hands dirty. Teachers can cater the field trip to whatever lesson they want to teach and students get a firsthand experience on a variety of topics.
Visit - mcneese.edu
#26 - Science Museum of Minnesota (St. Paul, MN)
The Science Museum of Minnesota is no stranger to field trips and its staff usually coordinates different options for students and teachers to choose from. For example, there may be an interactive exhibit on mazes, or an educational film in the Omni theater, or even a picture and portrait gallery on race or gender. They won't limit the students to just one program either as the staff encourages students to explore the multitude of engaging exhibits on their own as well.
Visit - smm.org
#27 - Chesapeake Bay Foundation (Chesapeake, MD)
The Chesapeake Bay is one of the more vibrant watersheds on the Eastern Seaboard and so it should come as no surprise that science teachers flock to its shores so that students can experience the environment firsthand. The Foundation takes students out on the boat and shows them the watershed up close and personal. Not only do kids get to see some incredible wildlife, they learn a lot about the surrounding ecosystem as well.
Visit - cbf.org
#28 - Exploratorium (San Francisco, CA)
Located on Pier 15, the Exploratorium is a must-see in San Francisco for people of all ages, but it can be especially exciting for students. The Exploratorium generally lets teachers set their own agendas and guide their own tours, but they are more than willing to arrange for special presentations or speeches if available. The Exploratorium is exactly what is sounds like - a place where students can explore a vast number of different areas of interest and still leave wanting more.
Visit - exploratorium.edu
#29 - Staten Island Children's Museum (New York, NY)
Generally best for younger students, the Staten Island's Children Museum is a favorite for teachers in New York City. With guided programs and lessons and curriculum in everything from science to language to early childhood education, teachers can find something for all their students and they can know that the students won't just learn, but also have fun. The trip is free for schools on the Island, but it isn't much costlier for other schools as well.
Visit - sichildrensmuseum.org
#30 - Oroville Dam (Feather River, CA)
An hour north of Sacramento, this 770-foot behemoth is responsible for keeping the Lake Oroville reservoir at bay. It was recently in the news for damage to the dam that caused flooding but now that things are under control, it truly is a modern marvel in civil engineering and architecture. The dam is practically a living, breathing, organism and tours give students an inside look at how the enormous operation is run.
Visit - lakeoroville.net
#31 - Jamestown Settlement (Jamestown, VA)
The country's first permanent settlement has evolved into a museum and national landmark that adults and students alike visit in droves. There is still plenty left over for students to see and there is obviously a lot of learn about the stories of the first settlers. Not all the history is positive, but it is an important part of national identity and so students will buy in.
Visit - nps.gov
#32 - Cajun Country Swamp Tours (Breaux Bridge, LA)
The swamp tours in and around New Orleans are normally considered a tourist activity but it can be an awesome experience for students too. Yes, getting to see the gators is the coolest part of the tour, but the local guides know their stuff and there is plenty more to see than just gators. The tour can give students a peek at the vibrant aquatic ecosystem in the Bayou. Considering the kids are trapped on the boat, it is easy to keep track of them too.
Visit - cajuncountryswamptours.com
#33 - Ben and Jerry's Factory Tour (Waterbury, VT)
Everyone's favorite ice cream is made in a Vermont factory. The normal tour is just 30 minutes, but the staff has been willing to make extra exceptions for school groups and what kid isn't going to enjoy the tour of an ice cream factory? The business and operations side of things is equally interesting however, especially for kids who can separate themselves from their ice cream. If teachers can get parents to splurge for a tie-dye tee shirt, all the better.
Visit - benjerry.com
#34 - Monticello (Charlottesville, VA)
The historic home of Thomas Jefferson is a favorite of teachers in Virginia. The home is now a well-oiled machine that includes guided tours of the exquisite interior and exterior. The house is filled with so much history and so many stories, that students will be surprised how much there is to know about one house. The grounds are beautiful and in case you hadn't heard, Jefferson was kind of a big deal, so his artifacts are important pieces of history.
Visit - monticello.org
#35 - Mammoth Cave (Mammoth Cave, KY)
Mammoth Cave is a National Park as well as the most extensive cave system in the U.S. It is one of the more popular tourist and field trip destinations in the south central part of the country thanks in large part to its incredible sights, professionally-run guided tours, and interesting factoids about geological patterns and how caves are formed. This is a full day trip that all students can enjoy.
Visit - nps.gov
#36 - Walden Pond (Concord, MA)
Made famous by the poet and all-around renaissance man Henry David Thoreau, this pond in suburban Massachusetts is a quiet locale where students can learn about the works of Thoreau and his contemporaries like Ralph Waldo Emerson. Students will get the chance to explore the cabin that Thoreau lived in and enjoy a serene walk in nature around the pond. Tours are offered through the Concord Museum.
Visit - mass.gov
#37 - Kootenai Wildlife Refuge (Bonners Ferry, ID)
The non-profit organization that helps sponsor the refuge, Friends of Kootenai National Widlife Refuge, offer tours on four different trails on the refuge, all of which guarantee to show off a vast array of wildlife in its natural habitat. The tours can be guided or self-guided and teachers can help curate the content to meet their needs in the classroom.
Visit - friendsofkootenainationalwildliferefuge.org/
#38 - Birch Aquarium at Scripps (San Diego, CA)
In the world of oceanography, the Scripps Institution at the UC San Diego is a household name. This should be all the reason any teacher ever needs to visit the on-site aquarium. The location is incredible but the vast array of species and ocean science that exists within its walls are the real treat. The Aquarium staff is used to young visitors and is more than willing to put together a somewhat specialized program to fit areas of study.
Visit - aquarium.ucsd.edu
#39 - Hawk Mountain Sanctuary (Kempton, PA)
There are few sights more awe-inspiring than watching a bird of prey fly freely and thanks to Hawk Mountain's incredible location, that sight is commonplace at the conversation site. Thousands of Hawks and Falcons and Eagles pass across the locale and the group's dedication to the conservation of these birds makes for a fun and informative day trip. Students will undoubtedly relish watching the birds, but they will learn something too.
Visit - hawkmountain.org
#40 - Chicago Symphony Orchestra (Chicago, IL)
The CSO is widely considered one of the finest orchestras in the entire world and while it might be too much for the younger students to sit through, it is the perfect destination for students passionate about music. Watching the talented musicians makes it obvious that the symphony experience is about much more than the incredible melodies. Teachers will need to plan to make accommodations but it will be worth the logistical headache.
Visit - cso.org
#41 - Graceland Mansion (Memphis, TN)
Once the home of Elvis Pressley himself, the Graceland Museum has blossomed into an incredibly rich museum and shrine to the King. Graceland staff also run "Schooled on Rock", a customizable education program that teaches students about far more than just Elvis but also about the history of rock and roll. Even elementary school students will recognize the name of Elvis and the chance to see some of his most colorful paraphernalia up close.
Visit - graceland.com
#42 - Seattle Fire Department Tour (Seattle, WA)
The city of Seattle has a comprehensive program for students that want to visit their local fire station. The tour is probably better for younger students that will be delighted by the chance to climb in the fire trucks and test out the outfits, but the city and local firemen do an incredible job with the curriculum and make the experience a memorable one for students.
Visit - seattle.gov
#43 - International Clown Museum (Baraboo, WI)
With apologies to the people who have seen the movie It, the International Clown Hall of Fame may be off the beaten path a bit, but it is also an incredibly engaging place to visit. The Hall of Fame is also a research center dedication to the advancement of clown arts. There are exhibits on famous clowns, the art behind clown performances, and the history of the art. It may be scary for a few, but for those with more courage, they won't be disappointed.
Visit - theclownmuseum.com
#44 - Fort Sumter National Monument (Charleston, SC)
Teachers have two options when they visit Fort Sumter. There is Fort Sumter itself in the city harbor and there is Fort Moultrie on Sullivan's Island. Both are run by the National Park Service and each serves a special place in our country's history. Each tour has its upside but the fact that students get to enjoy a boat ride out to Fort Sumter makes it better in our book. Students will get to learn a lot of history of not just the fort but the country as well. The tours work better in small groups, just FYI.
Visit - nps.gov
#45 - The Mystery Spot (Santa Cruz, CA)
The only knock on the Mystery Spot is that the tour will be over too soon for a full field trip. But the visual illusions at this attraction in the middle of the Santa Cruz forest are truly mind-boggling. The organization has expanded and the site is now exceedingly well-run. The staff is willing to cater to field trips in the sense that they offer specific programming in addition to the guided tour. The illusions are the main attraction but there is plenty to be learned about what you are looking at as well.
Visit - mysteryspot.com
#46 - Cheyenne Frontier Days Old West Museum (Cheyenne, WY)
Cheyenne may not be a destination city for those living outside of the state, but those that haven't had the chance to visit the city's Old West Museum are missing out. The museum is full of colorful exhibitions on the frontier life, culture and history. Students will love to learn about the natives of the area and will also enjoy the popular Old West Culture while enjoying a curated tour and occasional special guests
Visit - www.cfdrodeo.com/cfd-old-west-museum/
#47 - Alameda Park Zoo (Alamogordo, NM)
The oldest zoo in the Southwest (established before 1900!), the Alameda Park Zoo is a staple for teachers in New Mexico looking for easy field trips thanks to its 250+ distinct species on animals, kid-friendly exhibits, and information-laden tours and presentations. The birds are the main attraction at Alameda Park but there is really an animal species to suit everyone's interests and the Zoo staff is more than accommodating with school groups.
Visit - ci.alamogordo.nm.us
#48 - North Mississippi Fish Hatchery Visitor Education Center (Enid, MI)
The North Mississippi Fish Hatchery Visitor Education Center not only helps promote safe and responsible fishing, but it also serves as an educational hub for aquatic life in the state's many ecosystems. Students will get the chance to not only learn about the fish and wildlife, they will also get a crash course in conservation and the importance of the surrounding environment. The Center is meant for visitors and so of course, school groups of all ages are welcome.
Visit - mdwfp.com
#49 - Kokua Hawaii Foundation Farm Field Trips (Haleʻiwa, HI)
The Kokua Foundation schedules farm field trips for students across the islands in a way to help promote local culture and the islands' delicate environment. Students will get firsthand experience in what makes the Hawaiian ecosystem so incredible and will learn all about conservation techniques and farming strategies that are still being employed across the islands today. The Foundation has a mission to help educate the future generations and its tours are worth taking more than once.
Visit - kokuahawaiifoundation.org
<!- mfunc search_btn -> <!- /mfunc search_btn ->
#50 - Joshua Tree National Park (Twentynine Palms, CA)
If you don't forget to bring water and don't wander too far off the beaten path, Joshua Tree National Park can be an exciting, if seemingly desolate, field trip destination. The desert can feel overwhelming, but there is a hidden and thriving animal and plant community way east of the California coast and the National Park is full of incredible views. For older kids, an overnight trip is recommended to fully experience all the park can offer.
Visit - nps.gov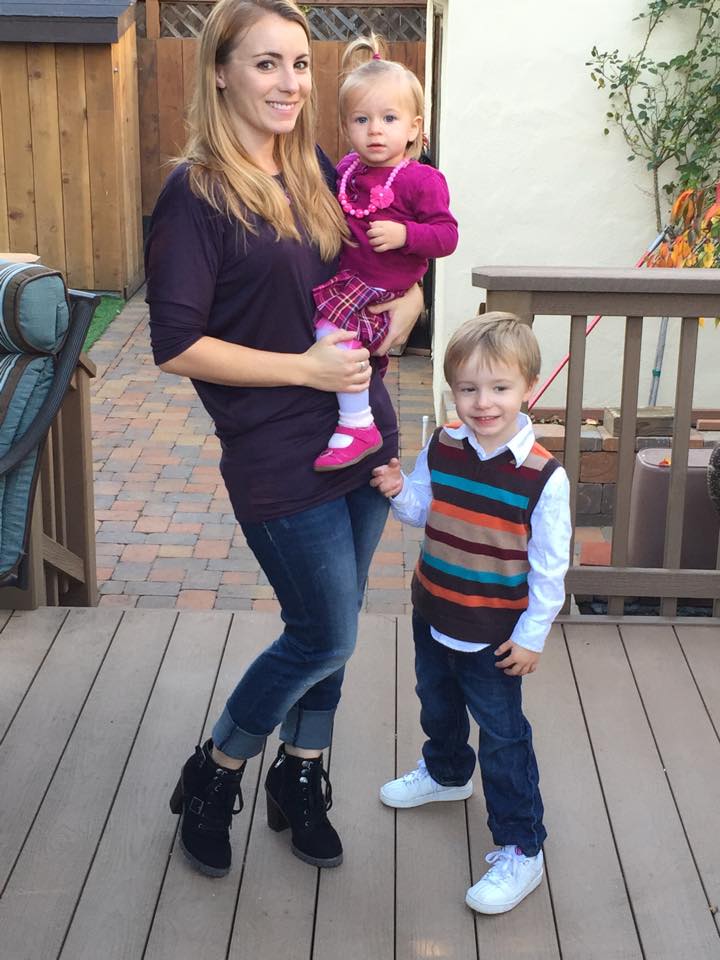 Latest posts by Kylie Hall
(see all)