How to Become a Teacher in Alaska
<!- mfunc search_box_nav ->
<!- /mfunc search_box_nav ->
<!- mfunc feat_school ->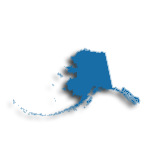 Becoming a teacher in Alaska is a highly rewarding profession. Teaching will allow you to impact others in a highly significant way. However, it is important to know that there are guidelines and things you need to know before you can become a teacher in Alaska.
Choose What You Want to Teach
It is important to decide on what level or subject(s) you would like to teach. Would you like to focus on elementary school, middle school, high school, or special education? If you answered middle school or high school, the next question to ask would be about the subject you wish to teach. Your teaching certification will be based on the answer the these questions.
Complete Your Education Requirements for Teaching in Alaska
In order to teach professionally in the state of Alaska, you must hold at a minimum, a Bachelor's Degree from an accredited college or university. In addition, you must complete a teacher preparation program. These programs will focus on whatever subject or area you will teach.
If you do not have a Bachelor's Degree yet, it is likely that you will be able to take part in a joint program, which blends together everything you need for a Bachelor's Degree and a teaching certificate. In other words, you will get your degree and complete a teacher preparation program at the same time. Ask your college advisor for more information about this and if this is an option for you. If this is not offered at your school, you can choose a major that focuses on whatever area you desire to teach.
Complete a Teacher Preparation Program
In order to receive certification, you must make sure the teacher preparation program has been accredited by CAEP (Council for the Accreditation of Educator Preparation), formerly NCATE and TEAC. As mentioned earlier, there is a possibility that you can blend together your Bachelor's Degree and your teacher preparation program.
Teacher preparation programs are generally made up of two different elements: fieldwork and curricula. You can expect to focus your studies on different types of subject-based teaching methods, theories, differentiated instructional strategies, technology integration, and more. You can also expect numerous field observations, reflections, student teaching, and/or internships to prepare you for your future as a teacher. Through completion of a teacher preparation program, you will show that you are highly skilled in the subject area that you plan to teach. As a future educator in Alaska, you must show mastery of general knowledge, education competence, and professional preparation.
If you already have a Bachelor's Degree, you can go through an alternative or post-baccalaureate teacher preparation program. This will still lead to proper teacher certification. You could possibly even have the opportunity to take part in a joint Master's Degree program. Ask a school advisor if this is a possibility at your university.
Alternative Teacher Certification in Alaska
There are several alternative routes to teacher certification in Alaska. Most routes will let you teach under a temporary teacher certification and eventually will become a professional certificate.
Teaching Certificate in Another State
Are you certified to teach in another state? If so, note that Alaska is only able to provide about a third of its annual demand for teachers from in-state university teacher preparation programs. With that said, many teachers are recruited from other parts of the country. If you are certified to teach in a state other than Alaska, you will most likely be able to teach in Alaska.
Keep in mind that in order to become fully certified in Alaska, you must meet the Alaska basic competency examination requirement. If you have an out of state credential and have passed the testing requirements, you will receive a two-year certificate. However, if you have not met the testing requirement, you will have one year to complete it.
Alaska Transition to Teaching
In order to apply for the Alaska Transition to Teaching program, interested candidates should already hold a Bachelor's Degree. The degree should be from an accredited college or university and the candidate's cumulative GPA must be at least 2.5. The candidate must also pass the Praxis Core (I) exam and clear an official background check. To qualify for initial teacher certification in Alaska, the Praxis II (subject-matter competency test) must also be passed in the candidate's content area. Lastly, candidates will need to spend time student-teaching or interning under an experienced mentor teacher in order to complete.
<!- mfunc search_box_body ->
<!- /mfunc search_box_body ->
Pass the Required Tests for Alaska
If you want to become a teacher in Alaska, there will be some tests that you will need to pass first.
Basic Skills Test for Teachers
There is a basic competency test that will show your knowledge for general skills. You can fulfill this requirement by taking one of the following approved basic competency exams: PRAXIS I (CORE), CBEST, or PPST (Pre Professional Skills Test).
Subject Tests for Teachers
In addition, you must satisfactorily complete any Subject Area Competence assessments needed for your desired area of instruction. The PRAXIS II subjects test can be taken in your specialty area to show subject matter competence.
Check with a school advisor to find out the specific requirements for the tests that are needed for you to become professionally qualified to teach in Alaska.
Apply for your Alaska Teacher Certification
Application Requirements
When you apply for certification in the state of Alaska, the Department of Education will require you, as a future educator, to submit these forms and documentations:
Complete application form (initial application form)
Non-refundable application fee
Official assessment scores
Official college transcript(s)
Copies of out of state teaching certificates (if applicable)
Contact Information
Alaska Department of Education
801 West 10th Street, Suite 200
PO Box 110500
Juneau, AK 99811-0500
Phone: (907) 465-2800
Find a Teaching Job in Alaska
You are now ready to start your career as a teacher in Alaska! It is important to remember to be patient and persistent, as this process could take some time.

The state of Alaska has some areas of growth that require certified teachers for approximately 400 roles across the state.
Alaska Teacher Placement
Alaska Teacher Placement (ATP), which is affiliated with the University of Alaska, targets citizens in the state as well as those in more other states to live and teach in Alaska.
NEA-Alaska
Teachers can find support through then NEA-Alaska.. It services Alaska's 12,000 teachers, as well as the city branches in Anchorage, Juneau, and Fairbanks. The NEA-Alaska was founded in 1922 and serves "to elevate the character and advance the interests of the profession of teaching and to promote the cause of education in the Territory of Alaska."
Teaching at Private Schools in Alaska
In addition to Alaska's public elementary and secondary schools, there over 70 private schools throughout the state, serving 6,757 students. These schools tend to be predominantly Christian or Catholic, and teacher to student ratio is around 1:12.
Alaska Teachers Retirement System (TRS)
Alaska's teachers are also eligible to participate in the Alaska Teachers' Retirement System (TRS). Given the unique geography and winter hardships of the region, one of the goals of the TRS is to attract qualified teachers by offering a variety of benefits to teacher-members and surviving spouses. The benefits offered are designed to give members financial security during retirement.
Teacher Shortage in Alaska by Subjects or Discipline (2014-2015)
The following list of teacher shortage areas in Alaska has been obtained from the U.S. Department of Education Office of Postsecondary Education, Teacher Shortage Area (TSA) list for the 2014-2015 school year
Mathematics
Science
Social Studies
Special Education
Number of Public School Teachers By Grade
The table below lists the number of public school teachers in Alaska by grade level during the 2012-2013 school year.
| Grade Level | Number of Teachers |
| --- | --- |
| Pre-kindergarten & Preschool Teachers | 134 |
| Kindergarten Teachers | 441 |
| Elementary Teachers | 3,615 |
| Middle & High School Teachers | 3,491 |
Data obtained from the State Nonfiscal Public Elementary/Secondary Education Survey Data 2013
Number of Private School Teachers By Grade
There are more than 50 private schools with an estimated 400 private school teachers in Alaska. The table below details the number of teachers by grade level during the 2011-2012 school year.
| Grade Level | Number of Teachers |
| --- | --- |
| Elementary School Teachers | 129 |
| Middle & High School Teachers | 10 |
| Combined K-12 School Teachers | 246 |
Data obtained from the Private School Universe Survey (PSS) 2012
Continue Your Education and Professional Development
Quality professional development for teaching staff includes a meaningful evaluation of actual teaching practice and support of performance and growth in the classroom. The goals of educator professional development are to improve the lives and performance of every student who enters the classroom, regardless of their needs and abilities.
Professional Development in Alaska
In the state of Alaska, professional development is facilitated through the Alaska Staff Development Network which manages and facilitates a diverse variety of development opportunities through all venues, including comprehensive webinars. The state of Alaska has a number of partnerships through which teachers can develop their practice. Among them are Alaska Administrator Coaching Project, Rural Alaska Principal Preparation and Support, Graduation & Academic Improvement for Native Students (GAINS), and Accelerating Learning for Alaska Native Students (ALANS).
Alaska teachers that are seeking professional development opportunities relevant to their practice should contact their school administration, district, or state board of education in order to ensure that PD meets approved criteria.
The Benefits of Earning a Master's Degree
Alaska is already well known in the educational field for offering big bucks for qualified teachers. Life on the tundra drives up salaries for all careers, and an already high rate of turnover in the system pushes districts to offer more money for qualified candidates than you'll find in the lower 48.
With extensive teacher shortages and high salaries already part of the playing field, the state does not require master's degrees in its teacher certification process, even for the Master Teacher certificate.
But earning a master's degree still makes a lot of sense for Alaskan teachers due to the regular renewal requirements for state teacher certificates. There are five and ten year certifications, and both require earning at least six semester hours of education related to your current or future endorsements or current employment. At least three of those credits must be upper division or graduate credits.
And you can get a salary bump along with a master's degree in most Alaska school districts. Although there is no statewide salary schedule, in districts such as Fairbanks and Anchorage, a master's degree counts toward steps on the pay level chart, the highest levels of which are inaccessible without an advanced degree.
In most cases, you'll need a master's either in education or in a DEED-approved program for it to qualify for a higher salary grade.
Request Admissions Information From Schools
Early Childhood Education Programs
Elementary Education Programs
Secondary Education Programs