How to Become a Teacher in Utah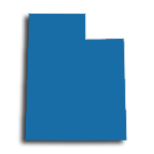 Becoming a teacher is a very rewarding career. You will have the unique opportunity to affect change and and shape the lives of our future leaders. You will have the ability to positively impact, motivate, and enlighten children. The following are the steps to becoming a licensed teacher in Utah.
Choose What You Want to Teach
The first step you must take to becoming an educator in Utah is to decide what it is you want to teach. What level or grade do you desire to teach? Are you interested in teaching younger children multiple subjects? If so, perhaps elementary education should be your focus. Do you prefer working with older kids? Do you have a passion for a certain content area? If yes, then perhaps you should consider becoming a middle school or high school teacher. Would you like to work with children in special education? These are some areas to consider when deciding which type of license to obtain. If you are still unsure, the Utah State Department of Education provides great information about schools, programs, teachers, and students, which can help you make a good decision.
Complete Your Education Requirements for Teaching in Utah
The basic education requirements to become licensed as a teacher in Utah are to posses a Bachelor's Degree as well as the completion of a state-approved teacher preparation program.
It is very common that prospective teachers, who decide from early on to become a teacher, combine their Bachelor's Degree coursework with the teacher preparation coursework. This is made possible because many colleges and universities offer such blended or joint programs.
Complete a Teacher Preparation Program
Teacher preparation programs are typically structured on the foundation of college coursework and fieldwork. Curriculum in these programs usually cover pedagogical theories, subject-based teaching methods, differentiated instructional strategies, classroom management, and more. Fieldwork provides individuals the opportunity to apply the learned curriculum in a real classroom setting with students. Fieldwork is usually a combination of classroom observations and student teaching. Depending on the institution that supports the teacher preparation program, individuals will be required to devote a certain amount of time to practice his/her skills under the supervision of a licensed teacher. During your time as a student teacher, you will work closely with a mentor teacher to prepare and implement lessons based on the needs of your student population. You may even be required to manage classroom behavior, assess students, and meet with parents. Depending on your college or university, it may be common that your mentor and/or university supervisor conduct classroom visitations in an attempt to provide you with feedback on your practice.
If you already have a Bachelor's Degree, you may be able to complete teacher preparation through a post-baccalaureate or alternative program.
These programs can be completed online or on a college campus. As with all states, Utah requires that teacher preparation programs hold national accreditation. Programs are evaluated periodically by the Council for the Accreditation of Educator Preparation. CAEP is the combination of two former accrediting agencies, NCATE (National Council for Accreditation of Teacher Education) and TEAC (Teacher Education Accreditation Council).
Alternative Teacher Certification in Utah
There are several non-traditional routes to becoming a licensed teacher in Utah.
Alternative Routes to Licensure
Alternative Routes to Licensure (ARL) is a teacher preparation program for people who are interested in earning an initial Level 1 teaching license. ARL is also ideal for individuals who are already licensed teachers, but want to add another type of teaching license. This route allows candidates to teach for up to three years while under a temporary license. However, before the end of three years, candidates must continuously work on fulfilling licensure requirements.
Teaching Certificate
The Out-Of-State Educator License may be an option for you if you were certified to teach in another state. However, you will still need to fulfill several Utah-based requirements.
Pass the Required Tests for Utah
In order to become licensed to teach in Utah, you will need to pass the required tests. You will need to pass a subject matter competency exam in the area you want to become licensed in. The Praxis II test can be taken in the area(s) you want to become licensed in.
Some colleges or universities may require that tests be passed before entry or completion of a teacher preparation program.
Apply for your Utah Teaching License
Application Requirements
When applying for a license to teach in Utah, you will be asked to submit the following:
Completed application form
Non-refundable application fee
Documentation such as, official college transcripts showing completion of a teacher preparation program
Passing test scores
Status of clear background check via fingerprints
Contact Information
Utah State Office of Education
250 East 500 South
Salt Lake City, UT 84111-3204
Phone: (801) 538-7500
Find a Teaching Job in Utah
Once your application clears and you are granted a teaching license, you will be ready to begin your career as a teacher in Utah!
Teaching in Utah's Public Schools
The state of Utah is in an active process of recruitment for teachers who can teach subjects such as math, sciences, English, foreign languages, and special education. To that end, the state has created an auxiliary website at TeachUtah.org to facilitate connecting potential employees with employers.
Teacher Associations
Many new teachers join a state union such as the Utah Education Association (UEA) or the Association of American Educators (AAE). Both associations are dedicated to teacher advocacy at a local and national level.
Public School Teacher Benefits
Public employees are eligible for health benefits through the Public Employees Health Program, a comprehensive solution for individuals and families. Unlike most other states, teachers in Utah have an option of choosing 1 of 2 retirement pension plans, depending on need. Both plans are facilitated through the Utah Retirement Systems (URS) organization.
Teaching in Utah's Private Schools
Many educators prefer to work in a private school setting. Utah is home to almost 200 private schools. In a private school setting, teachers should note that pay scale, benefits, and student to teacher ratio are considerably different than in the public system. Almost a third of Utah's private schools are religiously affiliated, and half serve children under 5. Although private schools are not required by law to hire certificated teachers, many schools still prefer to do so. For more employment information, contact the prospective private school.
Teacher Shortage in Utah by Subjects or Discipline (2014-2015)
The following list of teacher shortage areas in Utah has been obtained from the U.S. Department of Education Office of Postsecondary Education, Teacher Shortage Area (TSA) list for the 2014-2015 school year
Chemistry
Foreign Language (Chinese and Dual Immersion)
Mathematics (Level 3 and Level 4)
Physics
Number of Public School Teachers By Grade
The table below lists the number of public school teachers in Utah by grade level during the 2012-2013 school year.
| Grade Level | Number of Teachers |
| --- | --- |
| Pre-kindergarten & Preschool Teachers | 274 |
| Kindergarten Teachers | 1,336 |
| Elementary Teachers | 11,709 |
| Middle & High School Teachers | 10,642 |
| Ungraded Class Teachers | 2,649 |
Data obtained from the State Nonfiscal Public Elementary/Secondary Education Survey Data 2013
Number of Private School Teachers By Grade
There are more than 150 private schools with an estimated 1,500 private school teachers in Utah. The table below details the number of teachers by grade level during the 2011-2012 school year.
| Grade Level | Number of Teachers |
| --- | --- |
| Elementary School Teachers | 626 |
| Middle & High School Teachers | 431 |
| Combined K-12 School Teachers | 448 |
Data obtained from the Private School Universe Survey (PSS) 2012
Continue Your Education and Professional Development
Professional development practices refer to the diverse set of experiences and learning opportunities that teachers voluntarily undergo in order to improve their professional practice. Many careers have opportunities for individuals to participate in professional development in order to learn and apply skills to improve job performance. Teaching is no different but in this case, job performance means that professional development skills will boost student achievement in the classroom by improving teaching quality and school leadership ability.
Professional Development for Teachers in Utah
The state Department of Education in Utah (USOE) provides and facilitates a variety of professional development opportunities for teachers, administrators, and other support staff in order to implement Utah Common Core standards. These are also intended to close achievement gaps and help teachers tailor instruction to different student populations. In order to facilitate these offerings, the USOE has developed OnTrack, a database of professional development resources and offerings that tracks educator PD endeavors. Teachers with questions regarding professional development opportunities are encouraged to contact USOE for more information and further direction.
Request Admissions Information From Schools