How to Become a Teacher in Tennessee
<!- mfunc feat_school ->
Featured Programs:
Sponsored School(s)
Sponsored School(s)
All school search, finder, or match results, as well as colleges and universities displayed as "Featured School(s)" or "Sponsored Content" are advertisers that compensate us for placement on this site. The resources, editorial content, and school evaluations published on this site are developed independent of the schools that advertise here.
<!- /mfunc feat_school ->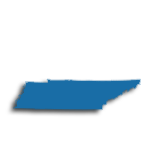 Congratulations! You have decided to shape the future of children of all ages through teaching! If you choose to do this in Tennessee, there are a few steps you can follow.
Choose What You Want to Teach
Elementary school? English? Science? High school? Maybe special education or coaching full time? Choosing what area(s) or grade level(s) in which you want to teach can be a hard decision. If you are not sure what area in which you want to teach, take a few classes to gain an understanding of the different age groups. You can also talk with a school counselor or advisor to learn about the available options.
Earn a Bachelor's in Education to Meet the Requirements for a Teaching Certificate in Tennessee
As with all states, Tennessee will require teachers to possess a bachelor's in education at a minimum. Traditionally, teachers must also complete an educator preparation program prior to becoming licensed to teach through the Tennessee Department of Education. The degree must come from an accredited college or university of higher learning. If you are just starting out, then you are likely to be enrolled in a blended or joint program, which combines the requirements for an educator preparation program, as well as a degree.
Complete a Teacher Preparation Program
Public school teachers are required to possess teaching credentials. Licensure for teachers can be attained by attending an accredited university or college as designated by CAEP (Council for the Accreditation of Education Professionals). If you do not attend an accredited university, you will not be able to gain a teaching license.
Teacher education programs are often intensive, requiring the student to meet the demands of the chosen curriculum and fieldwork. Classes typically consist of a combination of both aspects. Actual instruction is usually based on technology, pedagogy, and teaching methods. Fieldwork involves observation in classrooms, teaching lessons under the guidance of a licensed teacher, and student teaching. Each area must be mastered in order to successfully complete a teacher preparation program.
Once student teaching commences, most often as the last semester of your bachelor's studies, you will be expected to take over a real classroom under the guidance of the teacher of record. You will be expected to prepare lessons, teach those lessons, and grade assignments as the licensed teacher would be expected to do. You may also be required to contact parents, take part in meetings, and offer classroom discipline as needed. This is the last aspect of a degree program to prepare you for entering your own classroom.
Alternative Teacher Certification in Tennessee
Transitional Teaching License
Some people might consider teaching after receiving a bachelor's degree in an unrelated field. Do not worry, this does not mean another four years in college. This alternative route to teacher certification is known as the transitional teaching license. In this program, individuals teach in a school while completing specific requirements. In order to receive the transitional license, you must meet at least one of the following requirements:
A degree in the subject area you are seeking
Proof of 24 semester hours in the desired area
Verification of passing scores on the required subject specific Praxis II exam(s)
The transitional license is valid for a single year but can be renewed up to two additional years. Those requesting a transitional license must have a job offer pending at an approved Tennessee public school or non-public school. Transition to Teaching is for individuals who hold non-teaching degrees in science, foreign language, or mathematics. This state approved program allows the applicant to certify in a much shorter time based on the applicant's academic background and experiences.
Troops to Teachers
Troops to Teachers is federally funded and allows military personnel that are eligible to move from military to the classroom in high need schools. Stipends are often available for those who wish to take this route. A $5,000 stipend is available for those pursuing a teaching degree, while an additional $10,000 is available for those who agree to teach in a school with a high percentage of low-income students for three years.
<!- mfunc search_box_body ->
<!- /mfunc search_box_body ->
Pass the Exams Required for Teacher Certification in Tennessee
Tennessee requires passing scores on certain exams in order to gain entrance into a teaching program and in order to receive certification.
Basic Skills Test
The PPST (Pre Professional Skills Test) or Praxis CORE Academic Skills for Educators Test, is required before being accepted into any teacher education program. This is not the same as entrance to a college, just the education program. The tests measure academic skills in reading, writing, and math.
Subject Tests
At some point before completing an education preparation program, you will be required to take subject area competency tests. The Praxis II in your subject area is required, as is the Praxis II PLT (Principles of Learning and Teaching). Both tests will have set scores that must be met. If you are unsure of which content areas will be required, ask your college or university division head or advisor. Each content area will have a separate set of tests that are required.
<!- mfunc search_btn -> <!- /mfunc search_btn ->
Apply for your Tennessee Teaching License
Application Requirements
In order to obtain a traditional license from Tennessee, an applicant must meet the following criteria:
Be 18 years of age or older
Hold at least a bachelor's degree from an accredited higher educational institution
Successfully complete a state-approved educator preparation program and be recommended for licensure
Proof of passing scores on all required Praxis exams
Submit an application through an educational preparation institute, individuals cannot submit applications.
In some cases, fees may apply for processing. This is dependent on the rules of the institution and Board of Education.
Contact Information
Tennessee Department of Education
Andrew Johnson Tower - 6th
Floor 710 James Robertson
Parkway Nashville, TN 37243
Phone: (615) 741-2731
Find a Teaching Job in Tennessee
Beginning your career as a teacher in Tennessee can be very exciting. The state is home to great schools and many innovative and experienced educators. After becoming certified to teach, you will be ready to tackle interviews and pin down your first job as a teacher.
Public School Teaching Jobs
The state of Tennessee has a need for qualified and passionate teacher candidates who can instruct students in languages, special education, and STEM subjects. In order to facilitate job postings and applications, the state Department of Education has designated Teachers-Teachers.com as their official database. Teachers are encouraged to register for an account and browse the listings on that site.
Tennessee Teacher Associations
Once hired, teachers have the option to join the state chapter of their national labor unions In Tennessee, that is the Tennessee Education Association (TEA) or the Professional Educators of Tennessee (PET). These organizations support the state's teachers through labor and legal disputes. The organizations also ensure professional development and networking opportunities exist for their members.
Tennessee Teacher Retirement Benefits
Once retired, teachers are able to start drawing from their pension funds managed through the Tennessee Consolidated Retirement System (TCRS). Teacher's individual pensions may vary based on personal factors.
Private School Teaching Jobs
Teacher candidates who are interested in private school options for employment are welcome to apply to the state's 588 private schools. The average student to teacher ratio in Tennessee private schools is 10:1. Private schools provide excellent opportunities for teacher growth, professional development, and staff-student interaction.
Teacher Shortage in Tennessee by Subjects or Discipline (2021-2022)
The following list of teacher shortage areas in Tennessee has been obtained from the U.S. Department of Education Office of Postsecondary Education, Teacher Shortage Area (TSA) list for the 2021-2022 school year:
Mathematics 6-12
Social Studies 6-12
English 6-12
Visual and Performing Arts K-12
Science 6-12
Physical Education K-12
World Languages, any world language PreK-12
Early Childhood and Elementary Education PreK-12
Special Education PreK-12
ESOL PreK-12
Number of Public and Private School Teachers By Grade
The following Bureau of Labor Statistics (BLS) table highlights the number of teachers in Tennessee in both private and public schools, by grade level, as of May 2021:
| Grade Level | Number of Teachers |
| --- | --- |
| Preschool Teachers, Except Special Education | 5,690 |
| Elementary School Teachers, Except Special Education | 26,470 |
| Middle School Teachers, Except Special and Career/Technical Education | 11,620 |
| Secondary School Teachers, Except Special and Career/Technical Education | 19,840 |
| Special Education Teachers, Preschool | 160 |
| Special Education Teachers, Kindergarten and Elementary School | 4,380 |
| Special Education Teachers, Middle School | 1,220 |
| Special Education Teachers, Secondary School | 2,420 |
Continue Your Education and Professional Development
Having teachers who are motivated to engage in high-quality professional development is an important structure in the educational field. Teachers accept responsibility for their ongoing professional development needs. These teachers work to ensure that they participate in or lead seminars, courses, and other offerings that are meaningful and relevant. Data shows that a commitment to professional development boosts student achievement and teacher satisfaction, as well as supporting teachers in their salary and career endeavors. In addition to face-to-face in-services, there are a number of offerings that help develop teachers' practice. These offerings include but are not limited to research projects, curriculum development and review, mentorship, and leading courses and seminars for colleagues. Professional development usually falls into one of the following categories: enhancing knowledge of subject matter, application of teaching methods, enhancing assessment skills, or working effectively with students of different needs.
Professional Development in Tennessee
In Tennessee, the Department of Education has established that it is responsible for providing professional learning opportunities for teachers in the state in order to ensure that all students have access to highly effective educators. Some of the opportunities include training for National Board Certification, Study Councils for administrative roles, and participation in the Tennessee Academy for School Leaders (TASL).
Consider a Master's in Education or Teaching to Satisfy Professional Development Requirements and Advance your Career
No, a master's in education or teaching isn't required to earn or maintain licensure as an educator in Tennessee. But that doesn't mean this degree doesn't isn't valuable.
There are two license levels in Tennessee: the provisional/initial Practitioner License and the full Professional License.
To advance from your initial Practitioner License to a full Professional License, you must complete at least three years of experience and submit either a recommendation from the director of schools or complete at least 30 professional development points. Learn more about advancing from the initial Practitioner License to a full Professional License here.
Then, to maintain a full Professional License, you must earn 60 professional development points during each seven-year licensure period.
While neither earning nor maintaining your educator license in Tennessee requires the completion of a master's degree, there are benefits to pursuing this advanced degree.
For example, earning this degree will satisfy the renewal requirements during one license period (1 semester credit hour is equal to 10 professional development points), whether you're advancing from a Practitioner License to a Professional License or you're maintaining a Professional License.
Plus, earning a master's degree is the ideal course if you have aspirations of broadening your professional opportunities, pursuing leadership positions, specializing in another subject, and/or increasing your earning potential.
How a Master's in Teaching or Education Can Improve Your Earning Potential
Many school districts in Tennessee compensate educators who hold a master's degree. For example, teachers in the Davidson County School District earned a minimum salary of $46,271 as of the 2021-2022 school year, while those with a master's degree earned a minimum salary of $50,980 - or about $4,700 more annually.
<!- mfunc search_btn -> <!- /mfunc search_btn ->
2021 US Bureau of Labor Statistics salary and employment figures for Teachers (Preschool, Elementary, Middle School, High School) and Special Education Teachers, (Preschool, Kindergarten and Elementary, Middle, High School) reflect national data, not school-specific information. Conditions in your area may vary. Data accessed March 2023.
<!- mfunc feat_school ->
Featured Programs:
Sponsored School(s)
Sponsored School(s)
All school search, finder, or match results, as well as colleges and universities displayed as "Featured School(s)" or "Sponsored Content" are advertisers that compensate us for placement on this site. The resources, editorial content, and school evaluations published on this site are developed independent of the schools that advertise here.
<!- /mfunc feat_school ->
INTERESTED IN REQUESTING ADMISSIONS INFORMATION FROM SPECIFIC SCHOOLS?