How to Become a Teacher in New Mexico
<!- mfunc feat_school ->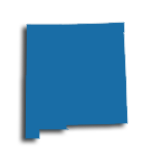 Teachers have the power to make our country's future brighter, one student at a time. With that said, New Mexico is dedicated to finding the best teachers. Every state has different steps to becoming a teacher. The following steps will help you become a licensed educator in the great state of New Mexico.
Choose What You Want to Teach
The first question you must ask yourself is what kind of teacher you want to become. Do you have a passion for a specific subject or subjects? If so, you should consider teaching middle school or high school. If you prefer to teach multiple subjects at a basic level, you should consider teaching elementary school. Some of the classes and tests you will be required to take will depend on which level you wish to teach. If you are still unsure, you can learn more about educators and schools in New Mexico by visiting the Department of Education website.
Complete Your Education Requirements for Teaching in New Mexico
To become a teacher in New Mexico, you will need at least a Bachelor's Degree. In addition, you must complete a teacher preparation program that is approved by the New Mexico Board of Education. While in the teacher preparation program, your studies will focus on the subjects or level you want to teach.
If you are just starting out on your college career, then you are likely to be enrolled in a blended or joint program. This means that the program you choose will likely provide you with both a Bachelor's Degree and a teacher preparation program. Contact a school representative or advisor if you do not have a Bachelor's degree yet, so that you can make sure to enter the correct program.
Complete a Teacher Preparation Program
In order to become a licensed teacher in New Mexico, you must complete a teacher preparation program.
These educator preparation programs usually consist of fieldwork and a set curriculum. Some of the classes you take will likely focus on pedagogy, instructional methods for teaching various subjects, differentiated instruction, technology integration, and more. The fieldwork component usually consists of classroom observations, student teaching, and/or internships. You will learn how to create and implement lesson plans in order to teach in a way that is highly effective for diverse student populations.
As mentioned earlier, if you decide to become a teacher early on in your college career, this step can be completed while you are working on coursework for your Bachelor's Degree.
If you already have a Bachelor's Degree in an unrelated field or have not yet completed a teacher preparation program, you can complete an alternate or post-baccalaureate program. The program must be accredited.
Alternative Teacher Certification in New Mexico
If the traditional path to licensure does not apply to your situation, you can take an alternative route to teacher licensure in New Mexico.
Alternative Licensure Program / Portfolio for Alternative Licensure (OPAL)
This state has two primary alternative pathways to licensure: complete a post-baccalaureate alternative licensure program or complete an Online Portfolio for Alternative Licensure (OPAL). These alternative routes typically allow candidates to teach on an intern license while continuing to work on their credential requirements.
Master's Degree
Another option is for individuals who are dedicated to switching careers into teaching. This is the Master's Degree route. Many colleges or universities offer post-baccalaureate alternative licensure programs that are blended with Master's Degree programs in education.
<!- mfunc search_box_body ->
<!- /mfunc search_box_body ->
Pass the Required Tests for New Mexico
NMTA
Another important step one must complete before becoming a licensed teacher in New Mexico is to pass the New Mexico Teaching Assessments (NMTA). The NMTA are comprised of a Basic Skills examination and a Teacher Competency exam for elementary, secondary, or early childhood education.
Teaching candidates applying for initial teacher licensure or adding certain endorsements are required to take a Content Knowledge Assessment as well. Content Knowledge Tests offered in the state of New Mexico include:
Elementary Education
Special Education
Educational Administration
Reading
Language Arts
History
Geography
Economics
Civics and Government
Math
Science
Modern & Classical Languages (Spanish, German, French)
Visual Arts
Music
Teaching English to Speakers of Other Languages (TESOL)
Library Media, Family & Consumer Science
Physical Education
Health Education
Some universities or colleges may require you to pass all or some of these before entering or exiting a teacher preparation program. Talk to a program counselor or advisor in order to find out a school's specific requirements.
Apply for your New Mexico Teacher Certification/Teaching License
Application Requirements
In order to apply for your teaching license, you will need to submit the following to the New Mexico Department of Education:
Non-refundable application fee
Completed application form
Documents to support the application including passing test scores and official college transcripts
Completion of teacher education program
Background check must be processed by 3M Cogent. Here is more information on how to register for this.
Contact Information
New Mexico Public Education Department
Jerry Apodaca Education Building
300 Don Gaspar
Santa Fe, NM 87501
Phone: (505) 827-5821
Find a Teaching Job in New Mexico
As soon as you have completed all of the required steps, you will be ready to start your career in teaching! You will be ready to impact the lives of children in New Mexico.
New Mexico Public Schools
The state of New Mexico is calling upon educators to consider what it will take to dramatically improve public education in New Mexico. Teacher candidates are encouraged to match their qualifications with the NMREAP online database for job postings in the state and submit their application package. Particularly in demand are teachers qualified to teach English, math, sciences, and special education.
New Mexico Teacher Unions
Public school teachers can join a union once hired. Organizations like AFT New Mexico and the National Education Association of New Mexico are strong advocates for teacher rights and educational reforms which make a critical difference in the classroom.
New Mexico Teacher Retirement Benefits
Finally, teachers who are ready to retire should be in contact with the New Mexico Educational Retirement Board. Pensions for teachers come through this agency whose mandate is to manage the retirement assets of the state's teachers.
New Mexico Private Schools
Some teacher candidates are looking for a slightly different work environment that the one offered in a public school. These teachers are encouraged to consider applying to New Mexico's private schools as well. Just over half of the state's private schools have religious affiliation, and on average, they boast a ratio of 7:1. The small class sized allow teachers to easily incorporate differentiated instruction into their daily lessons. A private school may or may not require teachers to hold proper certification, however candidates with teaching certification will be highly valued.
Continue Your Education and Professional Development
Teacher professional development is an important part of the educational field. Teachers take their ongoing commitment to improving their practice and student achievement in classroom. Additionally, professional development helps teachers achieve their long-term career and salary goals. In addition to in-services, there are a number of ways to develop one's practice. Some of these include engaging in research projects, curriculum planning and development, and providing service as a mentor to new teachers. Teachers should ensure that their PD choices enhance subject matter knowledge, apply appropriate teaching techniques, enhance assessment methodologies, or provide tools to effectively manage individual student needs in a variety of classroom settings.
Professional Development in New Mexico
The Department of Education in New Mexico has created a Professional Development Dossier (PDD) to help teachers in the state advance through the 3-Tiered Licensure System. The Dossier requirements dictate professional development through 5 strands: instruction, student learning, professional learning, administrator verification, and evaluation. Teachers seeking more information are encouraged to contact the New Mexico Public Education Department Professional Development Bureau.
Earn a Master's Degree and Simplify the Requirements to Advance to a Level 3 License
The New Mexico Public Education Department developed the three-tier licensing system that's designed to attach base salaries to each license level. Earn a master's degree and you'll enjoy a simplified transition from the Level 2 to Level 3 license and the higher salary that accompanies it.
As part of the three-tiered licensure system, you'll first earn a five-year Level 1 license. To advance to Level 2, you'll need to complete at three years of experience under your Level 1 license and pass an annual evaluation through the Professional Development Dossier (PDD) by receiving an Effective, Highly Effective, or Exemplary rating.
Then, to advance from a Level 2 to a Level 3 license, you'll need to complete at least three years of experience under a Level 2 license and receive a passing rating on the PDD. However, you can bypass the PDD if you earn a master's degree or National Board certification.
Earning Your Master's is Worth Real Dollars
The salary schedules of the public school districts of New Mexico are based on the three levels of licensing. For example, educators in the Albuquerque Public Schools earn a minimum salary of $36,000 on a Level 1 license, a minimum salary of $44,000 on a Level II 2 license, and a minimum salary of $54,000 on a Level 3 license.
Request Admissions Information From Schools
Early Childhood Education Programs
Elementary Education Programs
Secondary Education Programs