How to Become a Teacher in Delaware
<!- mfunc search_box_nav ->
<!- /mfunc search_box_nav ->
<!- mfunc feat_school ->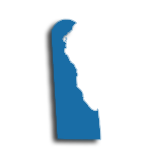 Becoming a teacher is a very rewarding thing to do. You will be able to directly impact countless children and teens throughout your life and theirs. However, there are different paths you must take and know about in each state in order to become a qualified teacher. Here are the steps that will help you become a teacher in Delaware.
Choose What You Want to Teach
The most important question you need to ask yourself and answer before going on is what level and subject you long to teach. You can teach elementary school, middle school, high school, or special education. It is up to you. However, you must decide this first in order to find out the exact requirements that will be asked of you to become qualified. If you are not sure yet, consider the following: Do you have a passion for a specific subject? If you do have a passion for a specific subject, you may want to consider becoming a high school or middle school teacher. If you do not have specific subject specialty, you can consider becoming an elementary school teacher. Elementary school educators teach a breadth of fundamental subjects.
Complete Your Education Requirements for Teaching in Delaware
Professional educators in Delaware are required to have at least a Bachelor's Degree. To become a teacher, you must also complete a Delaware State Board-approved teacher preparation program. This program will focus on the specific level and subject you desire to teach.
If you do not hold a Bachelor's Degree yet, it is likely that you will be able to complete a blended program. Blended programs are excellent for prospective teachers as they combine all of the course work that is needed to get a Bachelor's degree along with the requirements for a teacher preparation program. Ask if your campus offers this type of program. If not, pick a major that focuses on whatever area you wish to teach.
Complete a Teacher Preparation Program
Teachers in the state of Delaware must hold the proper teacher certification Traditionally, one can qualify for certification after completing a teacher preparation program that is accredited by CAEP (Council for the Accreditation of Educator Preparation).
Educator preparation programs for teachers in Delaware ask that future educators show they are highly skilled and capable of teaching in the subject area they plan to teach. These programs are made up of fieldwork and curricula. You will likely learn and study different methods, theories, and ways to teach. Courses in these programs often cover differentiated instruction, classroom management, multiple measures for assessment, and more. You can also expect to participate in internships, student teaching, and shadowing.You will work in a classroom with a mentor teacher in order to master your skills as a teacher.
As mentioned above, you may be able to join a blended or joint program, which combines all of the course work that is needed to get a Bachelor's Degree and a teaching certificate.
If you already have a Bachelor's Degree, you can still go through the teacher preparation program. Since you already hold a degree, this will count as a post-baccalaureate or alternative program. You may even be able to participate in a joint Master's Degree and teacher preparation program.
Alternative Teacher Certification in Delaware
There are also alternative routes to becoming a qualified teacher in the state of Delaware. These alternative routes often let you to teach under a Temporary Certificate in order to eventually gain a Professional Certificate.
Alternative Routes to Certification Program (ARTC)
If you already have a degree, but have not completed a teacher preparation program, you may be eligible to partake in the the Alternative Routes to Certification Program (ARTC). This program supports public and charter schools in Delaware with "critical needs areas". Critical needs refers to a shortage of certified teachers in a specific subject area(s). The support is usually limited to certain secondary subject areas as well as K-12 Music and Art. Through the ARTC program, schools may hire individuals to teach a subject in which they already have an appropriate academic degree, as long as the hired individual completes certification requirements at the University of Delaware while they are teaching.
Delaware Transition to Teaching Partnership (DT3P)
Another alternate route to certification is through the Delaware Transition to Teaching Partnership (DT3P). This program is for teaching candidates with at least a Bachelor's Degree or at least 30 credits in either Science, Mathematics, Technology, or English Language Arts. Through this program, individuals will teach in a high-need secondary school for four years. Candidates in this program must complete an intensive three-week summer institute in July prior to their first teaching position. Four additional courses will need to be taken at the University of Delaware over two years to achieve certification while teaching.
Substitute Teaching Experience
If you have substitute teaching experience, you may be able to use 91 Days in Lieu of Student Teaching. This is a great alternate route for individuals who have over one year of substitute teaching experience. You can use one year of substitute teaching experience as an alternative to completing a formal student teaching program. It is important to know that this route is not a licensure option for individuals teaching elementary, English language arts, mathematics, science, social studies, or special education. In addition, note that there are no guarantees for licensure or certification using this route. With this route, there are some restrictions. Check with the Delaware Department of Education for specifics.
Teacher Certification Reciprocity
If you are licensed to teach in another state, you may be able to teach in Delaware. The state of Delaware has reciprocity agreements with some states. In other words, Delaware may accept teaching certification from your state. Contact the Delaware Department of Education for specifics.
<!- mfunc search_box_body ->
<!- /mfunc search_box_body ->
Pass the Required Tests for Delaware
Before becoming certified to teach at a public school in Delaware, you must pass a few exams. You must pass a basic skills exam which measures your basic skills in reading, writing, and mathematics. This test assesses whether individuals have the foundational academic skills necessary to lead a career as teacher in the state of Delaware. In addition, you will need to pass a subject matter competence exam specific to the level and subject you want to teach.
To fulfill the Basic Skills requirement, you can take the Praxis CORE exam. You can take the Praxis II Subject Assessments test to fulfill the subject matter competence requirement. This test measures your knowledge of general and specific subjects related to K-12 teaching skills and classroom knowledge. Each desired teaching discipline requires a different test.
Ask your school advisor or counselor to find out what you will need to know for your specific test in Delaware.
Apply for your Delaware Teacher Certification
Application Requirements
You will be asked to provide the following when applying to become a teacher in the state of Delaware:
Completed application form
Documentation to support the form, including official college transcript(s)
Passing status on all required tests
Copies of any teaching certificates you have, if applicable
Official statement of status eligibility
Records of employment
Keep in mind that although Delaware does not require fingerprinting as part of the initial teacher certification process, it will be required for you to complete a state and federal background check before getting hired by a school.
Contact Information
Delaware Department of Education
401 Federal Street
Dover, Delaware 19901
Phone: (302) 735-4000
Find a Teaching Job in Delaware
After completing the above steps, you will be ready to positively impact the lives of countless students as a teacher in Delaware. You will be prepared begin your career!
Public School Teaching Jobs in Delaware
The state of Delaware has a number of job openings for qualified and motivated teacher candidates. Main attractions to a career in the Delaware public education system are the opportunities for awards, growth, and advancement. The state Department of Education has created a subsidiary site (joindelawareschools.org) in order to best manage the requirements for prospective educators. In regard to benefits and retirement, Delaware teachers are eligible to collect a retirement pension through the state Office of Pensions.
Delaware State Education Association (DSEA)
Another stakeholder in teacher employment is the Delaware teacher's union. The Delaware State Education Association (DSEA) is the state unit of the National Education Association and represents teachers' best interests in a variety of work conditions.
Private School Teaching Jobs in Delaware
For teachers who prefer a private school environment, Delaware has 164 private schools throughout the state. Just over half of the schools have a religious affiliation, and several are gender segregated. Opportunities for growth and advancement, as well as salary opportunities may be different from the state's public schools.
Teacher Shortage in Delaware by Subjects or Discipline (2014-2015)
The following list of teacher shortage areas in Delaware has been obtained from the U.S. Department of Education Office of Postsecondary Education, Teacher Shortage Area (TSA) list for the 2014-2015 school year
Administrators
Bilingual Education/English to Speakers of Other Languages (ESOL)
Business
English
Foreign Language
Gifted/Talented
Librarians/Media Technology
Mathematics (All Levels)
Music
Nurses
Psychologists
Science (Secondary)
Special Education
Speech Pathologists
Technology Education
Number of Public School Teachers By Grade
The table below lists the number of public school teachers in Delaware by grade level during the 2012-2013 school year.
| Grade Level | Number of Teachers |
| --- | --- |
| Pre-kindergarten & Preschool Teachers | 79 |
| Kindergarten Teachers | 409 |
| Elementary Teachers | 4,173 |
| Middle & High School Teachers | 4,596 |
Data obtained from the State Nonfiscal Public Elementary/Secondary Education Survey Data 2013
Number of Private School Teachers By Grade
There are more than 110 private schools with an estimated 1,800 private school teachers in Delaware. The table below details the number of teachers by grade level during the 2011-2012 school year.
| Grade Level | Number of Teachers |
| --- | --- |
| Elementary School Teachers | 705 |
| Middle & High School Teachers | 336 |
| Combined K-12 School Teachers | 795 |
Data obtained from the Private School Universe Survey (PSS) 2012
Continue Your Education and Professional Development
The field of education requires teachers to build capacity in their professional practice by undergoing formal professional development on an ongoing basis. Such professional development supports teachers as they strive to improve student learning and achievement as well as improve communication with students, colleagues, administrators, parents, and the public. In addition to developing their professional best practices, professional development helps teachers earn more pay, credits toward a degree, and other professional advancements.
Professional Development in Delaware
In the state of Delaware, professional development opportunities are managed by an offshoot of the state's Department of Education, known as the Delaware Teacher Center. Since 1981, the Delaware Teacher Center has maintained an innovative approach to servicing teachers' professional needs. Teacher workshops are mostly face-to-face throughout the state. School districts encourage teachers to inquire directly with the center in order to enroll in a professional development workshop. Workshops and courses are worth either clock-hours or PIP credits that contribute toward renewal of an individual's license to teach in the state.
The Benefits of Earning a Master's Degree For Plus Credits
Delaware has a three-tier system for educator licensing, moving from the Initial license through the Continuing license and on to the Advanced credential. An Advanced license can only be achieved with National Board Certification.
At any level of licensure, however, salary scales for teachers in the state are governed through a combination of years of job experience and educational achievement. The graduate level salary increments in Delaware are known as Plus Credits - the more credits you earn in a master's degree, the more Plus Credits you accumulate.
Unlike many states, where any college credit beyond the minimum required for your bachelor's degree can satisfy professional development requirements and contribute to salary increases, in Delaware any credits you apply for beyond the Bachelor Plus level require that you be enrolled in a master's degree program.
Not only do you have to be enrolled in graduate-level coursework, but the degree program in which you are enrolled must be related to the position in which you are instructing and be clearly related to your professional responsibilities.
The degree must be earned from a regionally accredited college that has also been approved or recognized by the National Council for the Accreditation of Teacher Education (NCATE), the Council for the Accreditation of Educator Preparation (CAEP), or a state body that fulfills similar assessment functions.
Even better, college credits you accumulate toward your Plus credits can also count toward the 90 clock hours of professional development required for renewal of your Continuing license every 5 years.
How a Master's Can Boost Your Salary
Plus Credits are a big deal for your total take-home pay. In the Caesar Rodney School District in 2019, for example, a first year teacher with a only a bachelor's degree receives a salary of $41,949. If the same teacher has entered a master's program an accumulated at least 30 credits at a graduate level, they are instead eligible for a salary of $44,428, while someone with a master's can get $46,547.
Request Admissions Information From Schools
Early Childhood Education Programs
Elementary Education Programs
Secondary Education Programs