How to Become a Teacher in South Dakota
<!- mfunc feat_school ->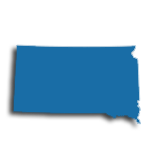 Teaching is one of the most powerful ways to affect change in the lives of those you teach. In South Dakota, teachers have the power to mold the lives of future leaders. The following steps will help guide your journey toward becoming a teacher in the state of South Dakota.
Choose What You Want to Teach
First, you need to decide on what grade or subject you want to teach. Do you see yourself thriving in an elementary school environment? Perhaps you feel called to teach high school or special education. Whatever you decide, it is a good idea to answer this question before moving on to the next steps. Some requirements will change according to the area you want to become certificated in. The South Dakota Department of Education spotlights information on districts, schools, teachers, and students in the state.
Complete Your Education Requirements for Teaching in South Dakota
In South Dakota, the basic education requirement one will need to meet is the possession of a Bachelor's Degree. In addition to a Bachelor's Degree, teachers need to complete a State Board-approved teacher preparation program. The program focuses on whatever area an individual wants to become certified to teach. Often, teacher preparation programs are blended with a Bachelor's Degree program. Blended programs are for individuals who know from early on that they want to become a teacher.
If you already have a Bachelor's Degree, you will be able to complete a post-baccalaureate or alternative teacher preparation program. A school counselor or advisor can help make you aware of what options are available at your institution.
Complete a Teacher Preparation Program
Educator preparation programs are usually structured on a combination of college coursework and fieldwork. College courses in the program usually cover subject-based teaching methods, differentiated instruction strategies, assessment measures, classroom management, and integration of technology. Fieldwork is generally a combination of classroom observations and student teaching. Student teachers work in real classrooms for a set amount of time under the supervision and guidance of a certificated teacher. During your time as a student teacher, you will work with a mentor teacher to prepare and implement lessons based on the needs of your diverse student population, grade assignments, and communicate with parents.
If you have already earned a Bachelor's Degree in an unrelated field, you can complete a post-baccalaureate or alternative teacher preparation program. Several institutions of higher education even offer joint Master's Degree and teacher preparation programs. Inquire with a program advisor or counselor.
Teacher preparation programs can be done online or at a school campus. In order to qualify for certification, the teacher preparation program must be approved and accredited.
Alternative Teacher Certification in South Dakota
There are other routes to teacher certification in South Dakota if you have a Bachelor's Degree in an unrelated field, or if the above route does not work for you.
Alternative Certification
The alternative certification process in South Dakota is administered by the Department of Education. This program is only applicable to content areas issued at the approved education program level. At this time in South Dakota, elementary education programs are not available in the alternative certification process. The alternative certification program include on-the-job classroom training,mentorship, orientation, and credits hours in educational pedagogy, human relations, Indian Studies of South Dakota, and state Praxis II examinations.
Distance Delivery Alternative Certification Program
Online certification programs for secondary educators have been established through a partnership with public universities. Through this program, courses will be taken online while field experience requirements will be fulfilled in your local community. Admission will be completed through the university of your choice.
<!- mfunc search_box_body ->
<!- /mfunc search_box_body ->
Pass the Required Tests for South Dakota
The next step to becoming a certified teacher in South Dakota is to pass the required test(s).
Beginning teachers and teachers without prior teaching experience must pass one of the Principles of Learning and Teaching (PLT) tests along with the appropriate content area test. Individuals requesting certification are required to take the Praxis II tests as part of the certification process required by South Dakota.
Some colleges or universities may ask that required tests are passed before entering or exiting a teacher preparation program. Check with a program advisor to see what is required of you.
Apply for your South Dakota Teacher Certification
Application Requirements
In order to apply for initial certification in South Dakota, you will need to provide the following:
Completed online initial application
Documentation to support the application, including official college transcripts that verify the completion of an approved education program
Proof that you have completed six credits within the past five years
University sign-off verifying completion of the teacher education program
Copy of Praxis II test scores
The following may also be required:
Copy of teaching certificates from other states, if applicable
Verification of teaching experience in another state
Documents supporting legal alien status for non-citizenship
Copy of legal documents required for any criminal offense declared through the online initial application
International academic credentials must be evaluated to ensure they are recognized in the United States
Contact Information
South Dakota Department of Education
800 Governors Dr #3
Pierre, SD 57501
Phone: (605) 773-3134
Find a Teaching Job in South Dakota
Finally, you will be prepared to begin your career are a certified teacher in South Dakota. You will be ready to become an educator who has the capacity to impact future generations.
Teaching in a Public School in South Dakota
Given that South Dakota's schools are currently experiencing high need for qualified teachers, South Dakota is a great place for new teachers to get a job and valuable experience. As incentive to candidates, South Dakota teachers who meet state criteria can apply to have school loan deferment or forgiveness under applicable guidelines. Current shortages extend to subjects like art, technical education, English, health, music, physical education, sciences, and special education. These shortages exist from kindergarten to grade 12.
To apply for specific available teaching positions in the state, candidates are encouraged to visit the Teacher Placement Service run by the Associated School Boards.
Teacher Benefits
The state offers a comprehensive benefits package for working teachers and their families. Upon retirement, teachers are able to begin drawing from their mandatory pension contributions made and managed through the South Dakota Retirement System (SDRS). Please note that the amount of monthly pension varies according to individual factors. Teachers will find that their labor union, the South Dakota Education Association (SDEA), will support teachers through their career and into retirement.
Teaching in a Private School in South Dakota
Teachers who prefer the private school environment can apply to any of the state's 86 private schools. Private schools often host smaller class sizes and more rigorous curricula. Although private schools are not mandated to hire only licensed teachers, many schools prefer to do so. Often times, salary, benefits, and working conditions may vary from what the public school system offers.
Continue Your Education and Professional Development
Ongoing professional development goals for teachers may seem excessive to those outside the profession, but really, high-quality courses and seminars to help teachers improve their practice has implications far beyond the classroom. There is mounting evidence that shows the more professional development that a teacher engages in, the better student achievement is in their classroom. High-achieving students continue in school longer than their peers and impact their communities in positive ways.
Professional Development in South Dakota
The state of South Dakota's Department of Education makes an effort to support their teachers' professional development needs. One can look a national Department of Education's Calendar of Events and Registration site to see a diverse array of high quality offerings given. These offerings may be online or through a variety of school and Department of Education sites in major centers throughout the state. Additionally, the state Department of Education endorses national opportunists like the annual Beyond School Hours Conference. For more information about professional development opportunities in South Dakota, teachers are asked contact their school district staff.
Earn a Master's Degree to Achieve an Advanced Teaching Certificate
While a master's degree isn't required to teach in South Dakota, hold one, either in education or in the specific subject you're licensed to teach, and you'll be eligible to earn an Advanced Teaching Certificateand the simplified renewal requirements and salary perks that accompany it.
A Professional Teaching Certificate in South Dakota is renewed every five years by satisfying one of the following:
Participate as a mentee in a state-approved mentor program for at least two of the past five years; or
Participate as a mentor in a state-approved mentor program for at least two of the past five years; or
Earn national board certification/recertification within the past five years; or
Complete at least six education-related credits, which must include at least three transcripted credits or specialized learning experience hours
However, after five years of experience, you can apply for an Advanced Teaching Certificate if you've earned either National Board certification or an advanced degree in an education-related field.
Apply for an Advanced Teacher Certificate through the South Dakota Department of Education.
Earn this distinction and you'll be eligible for simplified renewal requirements that include satisfying one of the following:
Participate as a mentor in a state-approved mentor program for at least two of the past five years; or
Earn national board certification/recertification within the past five years; or
Complete at least six education-related transcripted credits, specialized learning experience hours, or continuing education contact hours
While educators in South Dakota with Professional Teaching Certificates must complete at least three transcripted or specialized learning experience hours if they renew based on continuing education, educators with Advanced Teaching Certificates can complete any combination of continuing education credits, with no transcripted or specialized learning experience requirements, if they renew based on continuing education.
Read more about education-related credit requirements here.
Perhaps more importantly, though, earning a master's degree in South Dakota will allow to enhance your knowledge and skills, prepare for leadership roles, and position you for better pay.
For example, a 2013-2018 agreement between the Sioux Falls School Board and the Sioux Falls Education Association revealed a significant salary difference between bachelor's and master's-prepared educators. Bachelor's-prepared educators with between two-three years of experience can earn a maximum of $37,652 here, while master's-prepared educators with the same experience can earn a maximum of $52,305.
Similarly, a 2018-19 agreement between the Brookings School District and the Brookings Education Association revealed that bachelor's-prepared educators with three years of experience earned a minimum salary of $38,356, while those with master's degrees earned a minimum salary of $41,349, a difference of nearly $3,000.
Request Admissions Information From Schools
Early Childhood Education Programs
Elementary Education Programs
Secondary Education Programs