How to Become a Teacher in Maryland
<!- mfunc feat_school ->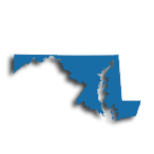 In Maryland, teachers have the power to motivate and prepare "world-class" students. It is no wonder that many consider teachers to have such rewarding careers. The following steps will guide you towards becoming a teacher in Maryland.
Choose What You Want to Teach
Choosing what level you want to teach is crucial before continuing with the requirements to become a teacher. Think about the age range of children you want to teach and whether or not you want to work with younger or older children. It is even important to consider what topics you want to teach. If you have a specialty in a certain subject, you could consider becoming a high school teacher. If you prefer to teach multiple subjects, you could consider getting certificated in Elementary education. The choice is yours. The Maryland State Department of Education has helpful information about students, teacher, and schools in the state which could help you make your decision.
Complete Your Education Requirements for Teaching in Maryland
Maryland requires all teachers to hold a Bachelor's Degree and complete a Maryland approved teacher preparation program.
Complete a Teacher Preparation Program
There are a few routes that lead to teaching certification in Maryland. What route you take will be based on your education and experience. Regardless of what route you take, it is mandatory to complete an approved Maryland teacher's certification program in an accredited institution. When trying to choose a potential teacher program, it's recommended to confirm that the program is accredited.
Teacher preparation programs generally have two parts: college coursework and fieldwork. During the program, your coursework will likely focus on pedagogy, content-based teaching methods, differentiated instruction, assessment, and the integration of technology. The fieldwork element includes classroom observations, student teaching, or interning. As a student teacher or intern, you will work with a master teacher to develop and implement lessons based on the needs of your student population. In addition, student teachers and interns are usually responsible for grading, disciplining, and communicating with parents.
Alternative Teacher Certification in Maryland
Maryland has a few alternative programs for individuals who decide to become teachers after graduating from college or individuals who decide to change careers. These programs are tailored to meet the staffing needs of school districts, while providing the convenience necessary to attract experienced and diverse individuals to the classroom. Although several school districts offer alternative preparation, only some partner with two-year or four-year institutions of higher education.
Alternative preparation programs usually allow individuals to begin teaching and receiving a salary much earlier than in a traditional program. However, although these programs lead to a certification, they do not necessarily lead to a degree. Keep in mind that alternative preparation programs are sometimes considered intensive and very challenging due to the shortened time frame.
Prior to entering a teacher education program at a college or university, you may be required to take the Praxis Core Academic Skills for Educators tests to demonstrate your basic academic skills.
<!- mfunc search_box_body ->
<!- /mfunc search_box_body ->
Pass the Required Tests for Maryland
Basic Skills Test
Maryland requires that candidates pass the PPST (Pre-Professional Skills Test). However, the candidate will not be required to pass the PPST if he/she has earned sufficient scores on the SAT, ACT, or GRE.
Subject Tests
Candidates must also pass the appropriate Maryland Praxis II tests for each desired area of certification. The Praxis II is a subject area assessment. The test also assesses principles of learning as well as teaching foundations. In order to earn certification, candidates must pass the Praxis II exam specific to the area they want to become certificated in.
Apply for your Maryland Teacher Certification
Upon completion of all the requirements, the pertinent paperwork should be mailed to the Maryland Department of Education.
Application Requirements
Official transcript(s) of all course work taken
Verification of completed teacher preparation program at an accredited school
Passing scores for the required certification tests
A cover letter with your name, complete mailing address, date of birth, social security number, personal email address, and the area of certification you are seeking
Completed application along with payment of non-refundable processing fees
Contact Information
Maryland State Department of Education
Certification Branch
200 W. Baltimore Street
Baltimore, MD 21201
Phone: (410) 767-0412
Find a Teaching Job in Maryland
Once your application processes, you will be ready to begin your career as a certified teacher in Maryland!
Public School Jobs
The Department of Education in Maryland is committed to ensuring that there is a continual pool of qualified teacher candidates available to draw from. This means that job postings for teachers are open and continuous. With that said, teachers may apply when qualified to do so. Employers may contact candidates from the pool as their need arises.
The state maintains teaching and other education job postings on marylandpublicschools.org. Candidates are encouraged to review the site carefully before applying.
NEA and AFT-Maryland
Once hired, teachers join the Maryland State Education Association (NEA), or the American Federation of Teachers (AFT-Maryland). Members then have support of their union for labor and legal issues, as well as professional development and networking opportunities.
Retirement Benefits for Teachers
Teachers retiring from the public system draw a pension from their mandatory contributions through the Maryland State Retirement and Pension System. Teachers should also be aware that supplemental pension funds exist through organizations like the Maryland Teachers & State Employees Supplemental Retirement Plans. Teachers are encouraged to speak with a certified financial planner who is knowledgeable about retirement for educators.
Private School Jobs
Maryland private schools are also in need of qualified and innovative teachers in the state's 918 schools. Maryland's private schools have a great ratio of 9 students to 1 teacher. Smaller class sizes have benefits for both staff and students.
Continue Your Education and Professional Development
Common sense, scientific findings, and professional insight all indicate that skilled teachers have a positive impact on student learning. Ensuring that teachers engage in professional development on an ongoing basis helps them enhance their knowledge and skills both inside and outside of the classroom. In addition to boosting student achievement, teachers who engage in professional development are more likely to achieve salary and career advancement goals.
Professional Development in Maryland
In the state of Maryland, the Department of Education has a number of guidelines for administering, partaking in, and accrediting professional development endeavors. These guiding documents are found on the Maryland Department of Education website. To register for professional development opportunities, teachers are encouraged to visit the state's Blackboard website with their login information. Additional information can be found through some of the professional organizations in the state like, Council of Educational Administrative and Supervisory Organizations of Maryland (CEASOM), Maryland Society for Educational Technology (MSET), and Maryland Assessment Group (MAG). Teachers with further questions are encouraged to contact the Director of Instructional Assessment and Professional Development at the Maryland State Department of Education.
Earn a Master's Degree to Achieve the Advanced Professional Certificate and Earn a Much Higher Salary
Maryland is one of a few states that require teachers to complete some graduate work in order to advance in the profession. Here, teachers must either earn a master's degree or complete extensive graduate coursework to continue teaching after their tenth year.
Teacher certification here is organized into three steps:
Step 1. Your initial, Standard Professional Certificate I is valid for five years and can only be renewed once if your teaching service was interrupted due to extenuating circumstances.
Step 2. To earn the Standard Professional Certificate II, you'll need at least three years of experience, six semester hours of acceptable credit, and a professional development plan for the Advanced Professional Certificate (APC). This certificate is valid for five years and is not renewable.
Step 3. Then, to earn the five-year Advanced Professional Certificate, you'll need to complete at least three years of experience and meet one of the following requirements:
A master's degree or higher in a certification area, including at least six semester hours related to the teacher's specific discipline; or
At least 36 semester hours of approved content or professional education coursework related to public school education - must include at least 21 graduate credits, including at least six credits related to the teacher's specific discipline; or
National Board Certification AND at least 12 semester hours of approved graduate work that's related to the teacher's specific discipline
Earn a Master's and You'll Earn a Higher Salary
A master's degree and the Advanced Professional Certificate equate to a significant pay increase in Maryland. For example, educators in the Queen Anne's School District earn a minimum salary of $45,953, while those with a Standard Professional Certificate II earn a minimum salary of $47,592. However, earn an Advanced Professional Certificate and you're your annual salary will balloon to a minimum of $85,249. Hold an Advanced Professional Certificate AND a master's degree and you'll earn even more, a minimum of $87,070.
Request Admissions Information From Schools
Early Childhood Education Programs
Elementary Education Programs
Secondary Education Programs