How to Become a Teacher in Rhode Island
<!- mfunc feat_school ->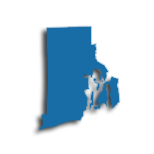 As a teacher, you will learn that you hold one of the most respectable and rewarding jobs in the world. Teachers have the direct ability to influence and impact their students in a way that others may not. Rhode Island boasts their excellent educators. With that said, the following steps will help you become a certified educator in Rhode Island.
Choose What You Want to Teach
The first decision you must make is the type of certification you would like to earn. Some common areas are elementary school, high school, middle school, or special education. This is the most important step. The second most important step, for middle school and high school teachers, is to decide what subject area you would like to focus on. For example, would you like to teach Science? The Rhode Island Department of Education provides information about schools, teachers, and students in the state, which could help you make a decision.
Complete Your Education Requirements for Teaching in Rhode Island
Anyone who chooses to teach in the state of Rhode Island must have a minimum of a Bachelor's Degree. You must also complete an educator preparation program that is approved by the state board in Rhode Island. The educator preparation courses will focus on whatever area you choose to teach.
If you do not have a Bachelor's Degree yet, it is likely that you will be able to complete Bachelor's Degree and educator preparation programs simultaneously. Talk to a college or university advisor to see if such a blended program is available to you. This is a great route for individuals who know from early on that they want to become a teacher.
Complete a Teacher Preparation Program
Rhode Island has eight institutions of higher education with approved educator preparation programs. If the program id accredited, educator preparation programs can be completed at a physical school or online.
Educator preparation programs are generally structured on a combination of college coursework and fieldwork. College courses in the program usually cover topics such as, subject-based teaching methods, differentiated instruction strategies, classroom management, and integration of technology. Fieldwork includes classroom observations, student teaching, and/or internships. Student teachers become instructors in real classrooms under the supervision and guidance of an experienced teacher. During your time as a student teacher, you will prepare and implement lessons based on the needs of your student population. In addition, you will be required to monitor classroom behavior, grade assignments, and communicate with parents. In Rhode Island, graduates of approved programs are automatically eligible for certification (provided they have achieved passing test scores).
As mentioned earlier, many teaching candidates complete an educator preparation program as part of the Bachelor's Degree. However, if you already have a Bachelor's Degree, you can complete a post-baccalaureate or alternative educator preparation program. Some institutions of higher education even offer joint Master's Degree and educator preparation programs.
Alternative Teacher Certification in Rhode Island
There are other routes that you can take in order to become a licensed teacher in Rhode Island.
Alternative Educator Preparation
The alternative educator preparation program provide preparation to educator candidates who serve as teachers of record while completing the approved program. These programs may be offered by an institution of higher education, a professional organization, or a private service provider.
Preliminary Educator Certificate
Preliminary Educator Certificates are awarded to individuals who are not fully certified to serve as educators of record, while pursuing certification. There are six types of Preliminary Educator Certificates: Alternate Route Preliminary, Career and Technical Education Preliminary, Emergency Preliminary, Expert Residency Preliminary, Temporary Initial Educator Preliminary, and Visiting Lecturer Preliminary.
<!- mfunc search_box_body ->
<!- /mfunc search_box_body ->
Pass the Required Tests for Rhode Island
Basic Skills
Rhode Island requires public school teachers to pass a basic skills test. This test could be fulfilled by taking the CORE Academic Skills for Educators Test. This CORE exam measures an individual's skills in basic reading, writing, and mathematics.
Subject Tests
A subject knowledge verification test must also be taken. The Praxis II test will usually fulfill this requirement. The test includes three portions: subject assessment, principles of learning and teaching, as well as a teaching foundations test. The test should be taken in the area you want to teach.
Apply for your Rhode Island Teacher Certification
Application Requirements
You will be required to provide the following when you apply to become a certified teacher in Rhode Island:
Completed application form
Application fee as established by the Board of Regents
Official transcript(s) from an approved institution showing degree(s) and completion of an educator preparation program
Official verification from the testing agency showing a passing score on required assessments
Contact Information
Rhode Island Department of Education
255 Westminster Street
Providence, RI 02903
Phone: (401) 222-4600
Find a Teaching Job in Rhode Island
After completing the above steps, you will be fully prepared to find a job in the state of Rhode Island as a professional and fully qualified teacher. There are countless opportunities for you to choose from now that you are qualified. Take your time and explore your options before making this life-changing decision.
Teaching in a Public School
The Rhode Island Department of Education (RIDE) has outsourced all public job listings through SchoolSpring.com. As noted on the department's website, all applications to RIDE must now be made through this auxiliary site. Using a third-party system allows employers and potential employees to effectively manage their profiles, applications, and postings.
Currently, the state of Rhode Island has need for trained professionals who can teach languages, STEM subjects, and special education.
Teacher Associations in Rhode Island
After their contract begins, teachers join a professional association or union. Unions support teachers by advocating for their financial, legal, and professional rights in the classroom.
Teaching in a Private School
Other employment alternatives exist for teachers uninterested in the public system. The state's 199 private schools seek certified, dynamic educators as well. Private schools usually have smaller class sizes which make it easier for teachers to meet the needs of all their diverse students. Candidates should note that some private schools have a religious affiliation. Those who wish to be employed by a private school can seek more information from the actual school, as there may be additional requirements.
Teacher Shortage in Rhode Island by Subjects or Discipline (2014-2015)
The following list of teacher shortage areas in Rhode Island has been obtained from the U.S. Department of Education Office of Postsecondary Education, Teacher Shortage Area (TSA) list for the 2014-2015 school year
Early Childhood
Elementary Education
English
Mathematics
Science
Social Studies
Spanish
Biology
Business Education
Chemistry
English
Mathematics
Physics
Social Studies
World Language
Special Education
Early Childhood Special Educator
Elementary/Middle Special Educator
Middle/Secondary Special Educator
Severe Profound Special Educator
Special Subjects
Family and Consumer Science
Library Media
Music
Technology Education
Theatre
Support Professionals
Reading Specialist Consultant
Other Areas
Bilingual and Dual Language
Career and Technical Education
English as a Second Language
School Nurse Teacher
Number of Public School Teachers By Grade
The table below lists the number of public school teachers in Rhode Island by grade level during the 2012-2013 school year.
| Grade Level | Number of Teachers |
| --- | --- |
| Pre-kindergarten & Preschool Teachers | 129 |
| Kindergarten Teachers | 346 |
| Elementary Teachers | 4,884 |
| Middle & High School Teachers | 4,512 |
Data obtained from the State Nonfiscal Public Elementary/Secondary Education Survey Data 2013
Number of Private School Teachers By Grade
There are more than 130 private schools with an estimated 2,100 private school teachers in Rhode Island. The table below details the number of teachers by grade level during the 2011-2012 school year.
| Grade Level | Number of Teachers |
| --- | --- |
| Elementary School Teachers | 925 |
| Middle & High School Teachers | 521 |
| Combined K-12 School Teachers | 667 |
Data obtained from the Private School Universe Survey (PSS) 2012
Continue Your Education and Professional Development
In order to be most effective in the classroom, teachers are required to continually develop their professional practice in a variety of ways. Through in-services, webinars, seminars, research, conferences, writing, curriculum development, and self-assessment, teachers continually gain strategies in order to boost student achievement. In addition, professional development helps teachers reach their personal career and salary goals. Professional development most often centers around implementing strategies for student engagement in their particular subject matter, but can also focus on evaluation, additional school roles, or educating special populations.
Professional Development in Rhode Island
Rhode Island's Department of Education has numerous supports in place to ensure that teachers receive the training that they need to meet state and student standards. An up-to-date calendar informs teachers of accredited professional development offerings throughout the state. There are also a number of online third-party PD providers such as teacheredonline.org that provide convenient and high-quality online offerings to educators. Teachers requiring additional information may contact the Office of Educator Quality and Certification (EQAC).
Earn a Master's Degree to Boost Your Earnings, Professional Opportunities
Master's degrees and the completion of education or professional development credits are not required to earn or maintain educator certification in Tennessee. However, there are still benefits to earning your master's degree in Tennessee.
In the past, certification renewal was dependent upon professional development and education credits. However, as of 2012, renewal for Rhode Island teachers is based exclusively on performance. In particular, a teacher's performance is determined by the evaluation ratings teachers receive from state and local evaluation systems.
The Rhode Island Department of Education (RIDE) now focuses its efforts on producing and maintaining appropriately certified teachers through the three-tiered certification system, which includes the following three certificates:
Initial Educator Certificate (three-year certificate)
Professional Educator Certificate (five-year certificate)
Advanced Educator Certificate (seven-year certificate)
You'll earn the Professional Educator Certificate after three years of experience on the Initial Educator Certificate and three ratings on the state approved local educator evaluation system. You'll then earn the Advanced (full) Educator Certificate after five years of experience on the Professional Educator Certificate and appropriate ratings on the state approved local educator evaluation system. Renewal is based, in part, on performance in teaching and will not be renewed if your ratings are ineffective. Read more about earning and renewing your educator certificate here.
While a master's degree isn't necessary to advance between certificates, earning one still comes with its share of benefits. Educators who earn a master's degree in Rhode Island are able to enhance and improve upon their skills, improve student outcomes, and receive a boost in pay, in many cases.
For example, the Providence Teachers Union reports that teachers in the union earn an additional $3,105 for a master's degree and an additional $3,507 for a master's +30.
Request Admissions Information From Schools
Early Childhood Education Programs
Elementary Education Programs
Secondary Education Programs