How to Become a Teacher in California
<!- mfunc feat_school ->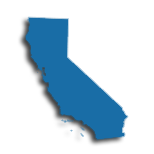 You have decided to become a teacher? Great! Becoming a teacher is one of the most rewarding journeys a person can embark on. Here are the steps to help you become an educator in California.
Choose What You Want to Teach
Elementary school? High school? Special education? Before you become a teacher in California, it is important to think about what type of students and subject(s) you would like to teach. The Commission on Teacher Credentialing (CTC) has specific steps and guidelines depending on which type of teaching you want to do.
Complete Your Education Requirements for Teaching in California
As with all states, California requires that certified teachers at a minimum possess a Bachelor's Degree from an accredited college or university. If you have not yet received a Bachelor's Degree, you can find a school that offers a "blended" or "joint" program. These programs combine course work for the Bachelor's Degree and Teaching Credential. This type of program is designed for people who know from early on that they want to become a teacher. This option usually allows candidates to become a teacher faster, however the program is generally more intense than a traditional program.
Complete a Teacher Preparation Program
Public school teachers in California are required to possess a Teaching Credential. This credential is usually obtained after the completion of an accredited teacher preparation program.
Teacher education programs generally consist of two elements: curricula and fieldwork. Curricula usually includes a focus on pedagogy (the art and science of teaching), subject-based teaching methods, classroom management strategies, differentiated instruction, technology integration, and more. Fieldwork often includes classroom observations, student teaching, and/or interning. Successful student teaching includes creating lesson plans, teaching those lessons to students, writing reflections, collaborating with a mentor, and putting together a portfolio. The Commission on Teacher Credentialing (CTC) maintains a list of the institutions in California that offer commission-approved teacher preparation programs.
As mentioned earlier, this step can occur while obtaining a Bachelor's Degree if you are in a "blended" or "joint" program, but it can be completed on its own as well.
Alternative Teacher Certification in California
Credential Only Program
If you were not in a "blended" Bachelor's Degree and teacher preparation program, you may go the post-baccalaureate route. Many colleges and universities offer state-approved Teacher Preparation Programs, without being combined with a degree. This is often referred to as the "fifth year" approach and generally takes two to four semesters to complete.
Teacher Internship Program
You may be able to complete the California teacher preparation requirement through a college or university internship program or a school district internship.
Private School Teaching Experience
You may earn your credential by getting credit for private school teaching experience as well as credit for Peace Corps Teaching Experience. Note that Special Education teachers can only obtain their credentials through a college, university, or designated internship program.
<!- mfunc search_box_body ->
<!- /mfunc search_box_body ->
Pass the Required Tests for California
CBEST and CSET
The next step to becoming a teacher in California is to pass the required tests. Candidates must complete the Basic Skills Test requirement and any Subject Area Competence tests needed for your desired area of instruction. The Basic Skills Test is most commonly fulfilled by passing the CBEST (California Basic Skills Educational Skills Test), which is a test on reading, writing, and math. You may also take CSU Placement examinations in place of the CBEST to meet this requirement.
The Subject Area Competence requirement can be fulfilled by passing the CSET (California Subject Examinations for Teachers), which is a subject matter competency exam based on the subject(s) you want to teach. The CSET offers exams in the following subject areas:
American Sign Language (ASL)
Art
Biological sciences, specialized
Business
Chemistry, specialized
English
Foreign languages
Foundational-level general science
Foundational-level mathematics
Geosciences, specialized
Health science
Home economics
Industrial and technological education
Mathematics
Music
Physical education
Physics, specialized
Sciences: biology, chemistry, geosciences, physics
Social science
RICA
If you want to teach in California as an elementary school teacher, it is required to pass the Reading Instruction Competence Assessment (RICA). The purpose of the RICA is to make sure that California-trained candidates for Multiple Subject Teaching Credentials and Education Specialist Instruction Credentials (special education) possess the knowledge and skills required for effective reading instruction to students.
The set of teacher knowledge and skills described in the RICA Content Specifications and reflected in the RICA is organized into the following five domains:
Domain 1: Planning, Organizing, and Managing Reading Instruction Based on Ongoing Assessment
Domain 4: Vocabulary, Academic Language, and Background Knowledge
Note that some institutions may require you to pass some or all of these tests prior to entering or exiting the teacher preparation program. Check with a school advisor or counselor to find out specifics regarding when to take these tests.
Apply for your California Teaching Credential
Application Requirements
The California Commission on Teacher Credentialing requires that all potential California educators submit the following documentation and forms when applying for a credential:
Completed application form
Supporting documentation, including college transcript(s) and exam score(s)
Non-refundable application fee - for current application fees, please see http://www.ctc.ca.gov/credentials/leaflets/cl659.pdf
Copy of completed Request for LiveScan Service form (proof of fingerprinting)

The State of California requires that all prospective educators receive fingerprint clearance on a state (California Department of Justice) and federal (FBI) level. The California Department of Justice accepts fingerprint images/clearance only from LiveScan. Out-of-state teaching candidates may submit fingerprint cards from their respective states. Please visit the California Department of Justice to read more about the LiveScan process.
Prove completion of the following courses:

English Language skills course(s)
U.S. Constitution course (more information here)
Foundational computer technology course
Contact Information
California Commission on Teaching Credentialing
1900 Capitol Avenue
Sacramento, California 95811
Phone: (916) 322-4974
http://www.ctc.ca.gov/
California Department of Education
1430 North Street
Sacramento, California 95814
Phone: (916) 319-0800
http://www.cde.ca.gov/
Find a Teaching Job in California
Once you complete the above requirements, you will be ready to begin your career as a credentialed educator in the Golden State!
Public School Teaching Jobs in California
Teaching jobs in California are increasing as class size ratios slowly decrease. Prospective teachers looking for work in California should browse the state Department of Education's affiliated site (www.teachcalifornia.org) to make use of their database. Tools like DataQuest and EdJoin also help certified teachers find matches for their skill set.
Currently, there is a need in public schools for teachers in both rural and urban areas, and those who have certification in Special Education and STEM. Once hired, teacher unions and professional associations can greatly impact teacher satisfaction. Both the California Teachers Association (CTA) and the California Federation of Teachers (CFT) offer legal and professional development support to their members.
CalSTRS
Upon retirement, public school teachers can expect a pension through the California State Teachers' Retirement System (CalSTRS) which provides retirees with retirement, disability, and survivor benefits for retirees and their dependents.
Teaching in a Private School
Many candidates prefer to work in a private school. There are well over 3,000 private schools in California that serve over 500,000 students. Approximately 50% of those private schools have religious affiliations and some are gender segregated. Private school teachers are often pleased with the small class sizes and high parental involvement. Although private schools are not required by law to hire only credentialed teachers, most private schools prefer to do so.
Continue Your Education and Professional Development
In addition to best practices for students, teachers will be able to effectively advance in their career and pay scale by undergoing professional development to expand their skill set. Professional development is the goal behind improving one's educational practice both in the classroom and out. This improvement can be accomplished by supporting activities through self-reflection and self-assessment as well as enhancing subject matter knowledge.
Clear Your Preliminary Credential
Once you begin teaching, you will need to clear your Multiple Subjects, Single Subject, or Education Specialist credential. The California Department of Education and Commission on Teacher Credentialing co-sponsor the Beginning Teacher Support and Assessment (BTSA) Program. BTSA is an induction program that engages preliminary credentialed teachers (newly credentialed teachers) in a job-embedded system of support and professional growth to fulfill the requirements for the clear credential. BTSA Induction programs are locally designed and implemented in accordance with the Standards of Quality and Effectiveness for Professional Teacher Induction Programs and aligned to the California Standards for the Teaching Profession.
If your school site does not offer an induction program (private schools may not offer an induction program), you may clear your credential through a university.
Professional Development in California
In the state of California, ongoing professional development for teachers, paraprofessionals, and administrators is closely tied to the state's Common Core Standards. It is important to ensure that professional development remains evidence-based with the students' best interests as the primary focus. Teachers in this state can consult the California CCSS professional learning modules in order to access resources designed to help them in the classroom. The modules themselves are hosted on the state's Digital Chalkboard Website and are available online at no cost.
Additionally, professional development opportunities are often presented to teachers through the school in which he/she is employed.
The Benefits of Earning a Master's Degree To Obtain Your Clear Credential
Whether you hold a single subject or multiple subject credential in California, you will find that going on to earn a master's degree is a big help in stepping up from your initial five-year Preliminary Teacher Certification to the mandatory Clear Credential (Level II teacher certification).
Preliminary Credential Earned Through a California Program - If you earned your preliminary credential through a California-based program, you'll have to attend either a district or college-sponsored induction program registered with CTC to meet your Clear requirements.
Preliminary Credential Earned Out-of-State - If you qualified for your preliminary credential by completing an out-of-state teacher preparation program, though, earning a master's degree is the standard route to meeting the requirements for your Clear Credential upgrade.
It's also possible to use excess undergraduate credits over and above what were required for your bachelor's degree to qualify (units awarded after graduation cannot be counted for this purpose).
You can also meet the requirements with 150 documented clock hours of professional activities meeting California Standards for the Teaching Profession.
In either case, earning a master's degree has benefits outside of just going Clear.
Like most states, most school districts in California use the step and lane salary schedule system. This grid ensures that all teachers qualify for higher salaries on the basis of years of teaching experience. However, it also offers salary bumps for increases in your educational credential levels. For example, in the San Diego Unified school district, a 20-year teacher with only a bachelor's degree will top out at a salary of just over $70,000. But the same educator, with a master's degree (or equivalent additional credits) can expect nearly $80,000 a year.
Request Admissions Information From Schools
Early Childhood Education Programs
Elementary Education Programs
Secondary Education Programs