Powerful Educational Technology Solutions That Will Outlive the Pandemic
Teacher Talk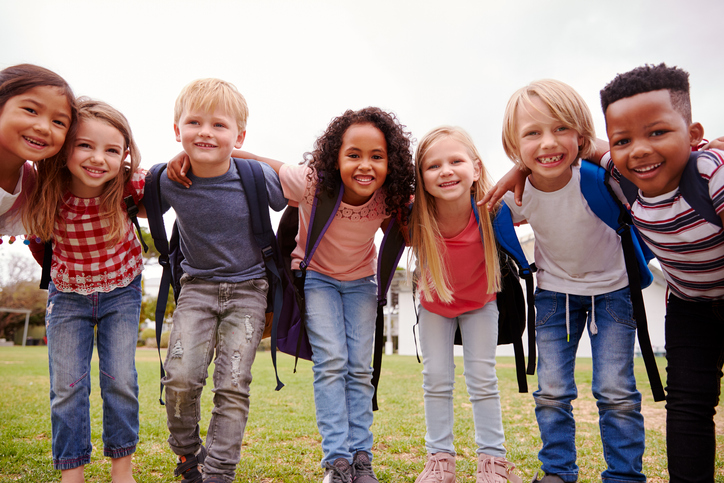 <!- mfunc feat_school ->
24 Future Forward Ideas: Part 3 in a 4-Part Series Exploring Practical Strategies for Better Teaching Based on What We Are Learning in the Pandemic
Part 3: The Power of Being Flexibly-Virtual
When educational leaders transitioned to virtual offsite learning last year, some of the implications of what it meant to hold class remotely were never discussed. While educators were busy planning what the online learning environment would look like and scrambling to ensure students had the devices and connectivity they needed, some important basics ended up on the back burner- everything from reading skills assessments to student mental health services.
Online learning comes with some hurdles that face-to-face learning doesn't; hurdles that have to be overcome to make sure we are taking care of our students. Every aspect of education is routinely analyzed, discussed, and revised. It's clear now that remote learning, in some form, is here to stay. So, we're taking the same thoughtful approach to making sure we get the most out of it for our students.
Future forward leaders have not only found ways to take every aspect of education online, but also ways for the school community to thrive in a world of virtual learning and communication. From routine meetings to parent nights, leaders are finding ways to keep these special events going by using technology to bring them into the homes of the families in our school communities.
What have we learned during the pandemic? I posed this question to educators and parents recently on Facebook. As responses came in from around the country, 24 future forward ideas surfaced that I feel are worth sharing. I laid out the first six of these strategies in part one of this series and another six in part two. Here in part three, you'll find six more ideas for how future forward leaders can take what we have learned about the power of virtual learning, and build on it so we can continue to thrive and strengthen school culture in the years ahead.
13 - Virtual Parent Meetings to Discuss IEP's and Discipline Problems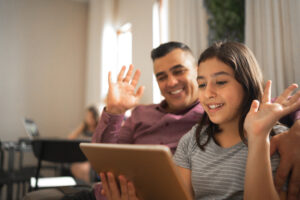 Earlier in this series, we looked into the concept of virtual parent-teacher conferences using platforms like Zoom and Google Meet. But the utility of these tools isn't limited to parent-teacher conference week alone. The same tools can be a powerful and flexible way to stay connected with parents and families on a regular basis too.
Special education IEP meetings or even meetings to discuss a disciplinary issue can be more easily scheduled around everything else teachers and parents have going on in their day. Teresa Schreiner, a parent and former board member of Great Falls Public Schools in Great Falls, Montana had this to say…
"Virtual IEP meetings are great! This year virtual IEP meetings have allowed for both spouses to schedule between respective meetings, without the hassles of travel, childcare, and weather - making coordination with all parties much easier."
Can you imagine asking your boss to take a morning off work and coordinating with your spouse to attend an IEP meeting at school? Both parents have to take time off, find childcare for their younger children, and travel to the school. This level of coordination takes a lot of time and planning.
As educators, we sometimes do not think about all the hoops parents need to jump through to get to a required school meeting with their child. Virtual meetings have allowed working parents to take as little as an hour off work rather than an entire morning, saving the time and stress of having to show up in person.
Though we know face-to-face meetings are the best way to foster great communication, we also know that sometimes parents just can't miss work or find childcare for other children. Many of us educators have done our best to be accommodating in these situations by allowing parents to bring children during IEP meetings. But children with exceptional needs who require more support can end up pulling attention away from the very conversations that are meant to help them in their learning and socialization. Virtual meetings provide a solution.
Touching base with parents by phone is often necessary. But any teacher or principal will tell you that those phone conversations with parents often seem to be missing the same sense of connection. A virtual conference, on the other hand, is a powerful solution that ups the accountability and helps get everyone more engaged in discussing the matter at hand.
Making full use of video conferencing platforms that let us pick up on subtle cues like body language, while showing parents how much we care about their children, and doing it all while accommodating everyone's busy schedules- that's a powerful strategy for educators looking to connect with parents. And I can tell you, it's a lot more effective than a phone call.
14 - Virtual School Board Meetings

Access to school business has changed dramatically in the COVID era. Inevitably, schools had to move board meetings and the business of the district online for the school community to view. And in doing so, something unexpected happened. In many districts participation and viewership actually increased considerably. Community members who might not otherwise attend were able to watch many of these meetings, either recorded or live in real-time.
Though COVID brought to the table many controversial topics for school boards to discuss, useful feedback on education coming from parents and community members proved to be vital.
"Virtual board meetings allow for public comment. I think they should be done with consistency - super difficult with the broadband issues we have - but transparency and public trust is so critical."

- Former GFPS board member, Teresa Schreiner
Of course, it wasn't all good vibes and back-patting. Many districts struggled with negative comments being posted about the online meetings, often in real time as the meetings were taking place. But what can feel like a barrage of negativity at times, typically turns out to be a small group. It's just the group that often has the loudest voice, unfortunately.
More than ever, during the pandemic it seemed that when people posted a different viewpoint or stance on an issue online, others felt like they needed to attack it. While not all posts were negative, I would venture to say most districts across the nation dealt with plenty of negativity from parents at some point. In these districts, school boards are now thinking twice about how to effectively put their meetings online or whether they want to continue doing so at all.
Post pandemic, I do believe online school board meetings can build public trust and transparency in education. Afterall, they give community members and staff opportunities to take a more active role in the business affairs of the district, and that's something everyone can get behind.
15 - Better Community Engagement Through Virtual Events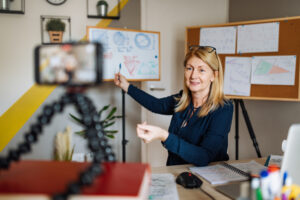 As schools across the nation closed their doors to outside groups and the community for safety and social distancing practices, education leaders found new ways to engage their stakeholders. Virtual family engagement events become really popular, offering enough flexibility for families and others to attend who may not have otherwise made it.
Leaders moved everything from band concerts and math game nights to science fairs and art shows online. Even graduation became a virtual event. Other events such as award banquets, celebrations, and live events from the classroom could all be streamed and posted online. Families could watch and participate in these events live, or if recorded, watch them at a more convenient time.
Many future forward leaders are looking to keep these events online for family and community members who can't attend in person. With a hybrid model that includes both online and face-to-face events, we can actually increase overall participation. And increasing access and participation can directly impact school culture.
Creating a strong culture starts with telling your story, and you can't tell your story unless you are present and participating.
16 - Connecting with Home School Students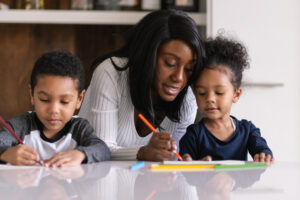 Over the past couple decades, families have had more options for alternative education than ever before in the history of public education. At the same time, many families are choosing to homeschool for various reasons. In fact, during the pandemic, homeschool populations across the country increased substantially.
These families chose to educate their children from home or in a cooperative setting which has left some public schools with noticeably fewer students. You might be surprised to learn that in some communities, this is causing budget shortfalls since public schools with fewer students get less funding.
Public schools with a future forward mindset are starting to think about offering many of the same opportunities that home school students have been enjoying. Doing so could even bring more students back into the public school system, and increase funding to those schools in the process. In fact, some leaders are working on plans to include a mix of both remote and onsite learning opportunities indefinitely, long after COVID is a distant memory.
Future forward leader and elementary principal Jessica Shroud in Stevensville, Montana, said this…
"I feel distance learning should be an option, I assume the percentage would be incredibly small. Living in an area where homeschooling is big, our school could benefit from ANB (average number belonging for funding) if we had those students doing distance learning with us."
In another rural school district in Montana where the student population decreased by over 10% with students transitioning to homeschool, the district is developing a new initiative known as the Digital Learning Academy.
The program includes a fully remote option where curriculum is developed through an online learning management system. The program allows for optional face-to-face experiences where students who need extra support in core subject areas can come to campus. In addition, the program offers optional hands on learning experiences and field trips that have a STEM focus. The program was actually designed around many of the flexibilities and learning opportunities that homeschooling provides.
17 - More Options for Professional Development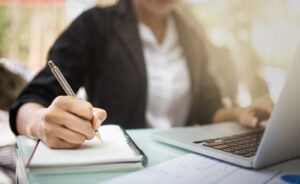 Much like online learning for students, professional development opportunities for teachers and staff have exploded online. You can find a webinar, podcast, or training available to attend every day of the week all school year long. Large conferences that were once only accessible in person now have options for attending remotely from anywhere. In fact, some can be viewed any time by watching the recordings.
Zoom, Google Meets, Streamyard, Teachable, and Microsoft Teams are just a few of the tools being used to take professional development online. Presenters are finding new ways to connect and engage through these virtual learning environments. These sessions can be done synchronously in person, as well as asynchronously at any time that is convenient to the viewer. One elementary principal we talked to from Elder Grove School District in Montana said this...
"....(Professional Development) virtual meetings that are offered one grade level at a time, even during lunch can be powerful."
Many educators will agree that face-to-face professional development is more effective than virtual classes. When budgets are tight, paying for travel, food, and accommodations can be difficult. Virtual professional development can be a gamechanger.
"The option to do PIR (professional development) virtually would be nice, especially in the summer. You could still attend even if you are out of town."

- Melissa Riphenburg, elementary teacher at Lincoln Elementary in Great Falls, Montana
18 - Increased Advocacy for Public Education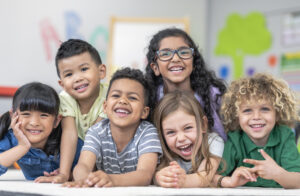 As families navigated the pandemic, many became disenfranchised with state and national mandates that dictated how schools should operate. The dissension and opposition to these public education mandates put everything and everyone under the microscope.
Communities found themselves not only upset with school leaders and teachers, but there was also tension among neighbors and community members themselves. When and how to reopen schools, hybrid schedules, and masking all become hot button issues that divided communities across the nation.
Future forward leaders in public education understand that no matter what kind of debates are raging, we must remain unwavering about our advocacy for students and public education. Elementary principal, Jessica Shroud, put it like this...
"We keep putting more and more on our plates, thus burdening and burning out all in our profession. What have we learned from slowing down, what can we take off our plates? Along with this, a push for more advocacy in public education from teachers and administrators will help."
Now more than ever, we need to continue to celebrate the great learning opportunities for students that public schools provide. One of the greatest institutions that was created in the United States is a free and appropriate public education. This social construct is built around the premise of teaching students in order for them to be college and career ready. But even more than that, public schools have helped to build our nation's thriving democracy. Similarly, it's worth preserving and worth fighting for.
Stay with us through this four-part series as we explore more actionable ideas in the weeks ahead. Do you have any other ideas we missed? Please let us know in the comments below.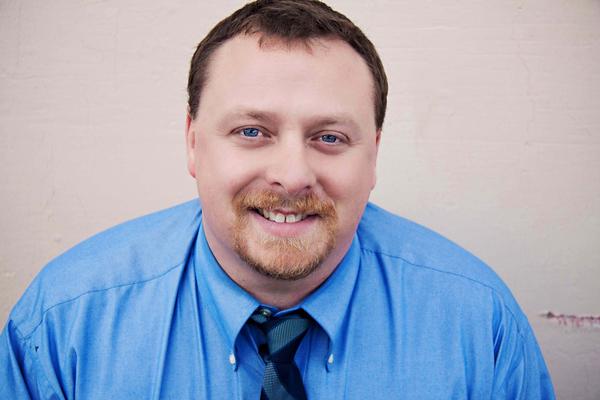 Latest posts by Jon Konen
(see all)