Before We Rush to Get Back to Normal, Let's Think About Which Part of Normal is Actually Worth Getting Back To
<!- mfunc feat_school ->
Featured Programs:
Sponsored School(s)
Sponsored School(s)
All school search, finder, or match results, as well as colleges and universities displayed as "Featured School(s)" or "Sponsored Content" are advertisers that compensate us for placement on this site. The resources, editorial content, and school evaluations published on this site are developed independent of the schools that advertise here.
<!- /mfunc feat_school ->
24 Future Forward Ideas: A 4-Part Series Exploring Practical Strategies for Better Teaching Based on What We Learned in 2020-21
Part 1: Before We Rush to Get Back to Normal...
"In a rush to return to normal, use this time to consider which parts of normal are worth getting back to."

-Author and life coach, Dave Hollis
Before we rush to get back to normal, let's stay here a minute and reflect on what we want education to look like going forward. After all, there's no better time to talk about being "future forward," than right now, with the approaching school year coinciding with the fourth wave of what's starting to feel like an endless pandemic.
It's only natural that we're all feeling the pressure to get back to some normalcy in education. In fact, in Montana, where I live, all schools were back to normal schedules and 100% face-to-face for the entirety of the 2020-21 school year.
Around the country, innovation and creativity in education have exploded to meet the demand for educating students and training staff under some very unusual constraints. Teachers were pushed to engage and connect with students and families differently.
Many of these strategies have made us think about how we can take what we learned this past year to make education better going forward.
To me, the idea of being future forward means that we need to continue to have a growth mindset, not be afraid to explore and experiment, and definitely avoid heading backwards into archaic educational bureaucracy.
Before we rush back to normal, it's time to ask ourselves: What have we learned during the pandemic?
I posed this question to educators and parents recently on Facebook. As responses came in from around the country, 24 future forward ideas surfaced that I feel are worth sharing as we lead our schools forward in educating future doctors, lawyers, educators, plumbers...
We'll be discussing the first six of those strategies here, pulling insights directly from the comments I received from teachers and parents.
---
2 - Increased Safety Protocols
5 - Ability to Stream Athletics and Other Events
6 - Hyper Awareness of Cleanliness
---
1 - Remote Learning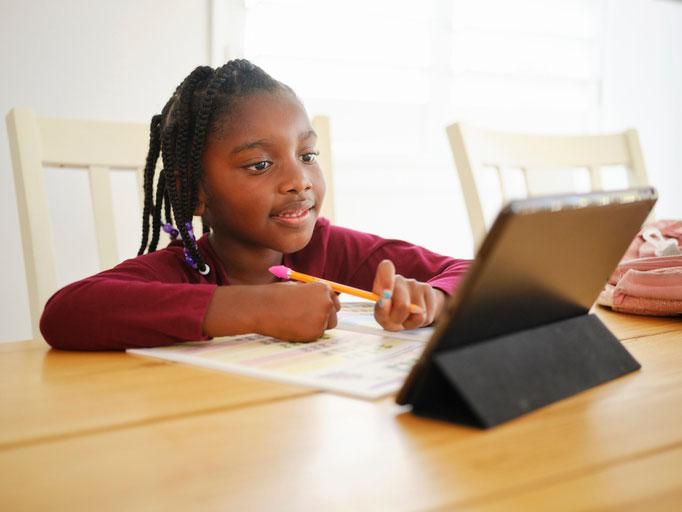 Robin Wood, a parent in a remote area of central Montana (Loma), had something positive to say, "…having the option to remote learn. It was a good fit for us this year."
We can fight the idea of remote learning becoming a mainstay in public education. In fact, it's pretty easy to pick on. We know it isn't as strong a method of instruction as learning onsite face-to-face. You would be hard pressed to find many educators, or parents for that matter, that wouldn't agree.
Even with this understanding, I believe remote learning does fit many family scenarios that are becoming more prevalent in America. And many parents seem to agree that it should remain a part of public education.
"Remote learning (can be used) on days that would otherwise be deemed snow days! Out here in Connecticut it helps so that our last day of school isn't pushed all the way to the end of June! They (school district) don't build snow days into the schedule."

-Julie Young, parent of two
There's no question, remote learning has been a better fit for some families. Some working families have really appreciated the remote learning arrangement, and counter to the common narrative out there, some students have even excelled.
Remote learning is an obvious benefit for students that would otherwise have an excuse to be in and out of school throughout the year. Having an option for these students to continue learning rather than dropping out would be hugely beneficial.
Why not give students with on-campus attendance issues the option to work from home with recorded lessons and assignments they can do anytime so there is no longer an excuse for falling behind?
Of course, not all students are going to take to remote learning, but providing an option that essentially fits any schedule is sure to mean some students end up getting the support and accommodations they need. I know it might be a rare situation where this leads to a student being more successful in school, but why not provide the option in hopes that we are able to better accommodate those students. Providing choice for families, in the end, will only benefit and make public schools stronger into the future.
When a student or someone in their household has a health condition, we're also forced to think differently about how education is delivered. Remote learning gives students that are sick, especially those with a prolonged illness, the ability to still be active in class. It's a powerful solution when health issues are persistent, which is something we're having to consider all over again as the Delta variant rips through many communities.
"(We need to be) changing the message from 'If you're not feeling well, try to attend class and push through if you can,' to 'If you're even a little bit sick, don't you dare come to school. Log in and work from home if you can.' This is a shift for teachers and other school staff. (We need to) do away with attendance awards."

-Anthony Von Bank, teacher from Minnesota
And as everybody seemed to realize last year, remote learning also meant a lot fewer colds and far fewer people getting the flu. If there's a bright side to social distancing, that would be it.
Educators and parents do understand that remote teaching does have its downfalls. Schools have struggled across the nation to keep students engaged and connected. We're not fooling ourselves; we are very much aware that remote learning isn't the best option for every student.
"…And I'm not a fan of remote learning for all. For a very few, yes. Our district said that we would not have any remote learning next year at the secondary level, and then flip-flopped and said that we would for a small amount of families, if conditions are met. I just hope that we hold these families' feet to the fire when said conditions are not met."

-Jeremy Smith, middle school teacher in Great Falls, Montana who moved to an online learning support position last year
We know remote learning is easier to manage as students gets older. Students are more able to self-regulate, use technology more proficiently, and stay connected with asynchronous and synchronous learning.
Alex Rosenleaf, a high school teacher in the Great Falls School District speaks of his experience with older students. He believes students should have the option for remote learning but stipulates an age condition if his district continues offering the option, saying, "Remote learning options for middle and high school families who want those options - and the students who can handle them."
"Crisis teaching should've never happened, if it could've been avoided. But, since it did, we need to harness the good, learn from the not so good, and move forward in a positive and enlightened direction!"

-Aylssa Cliver, parent and curriculum director for the Golden Triangle Curriculum Cooperative in central Montana
2 - Increased Safety Protocols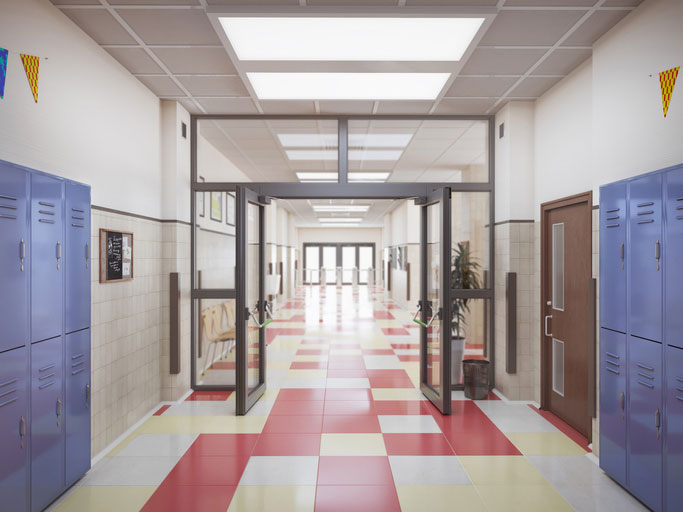 The safety of students and staff is the number one priority in all schools across the nation. Schools have added in substantial safety measures over the past two decades, including locked doors, devised emergency procedures, and even trained staff members with armed intruder protocols.
Many schools have limited the number of people in their buildings. With Covid running rampant last year, many didn't even allow volunteers or other community members into their buildings. Though this goes against the efforts many schools have made to engage with families and the community, educators do appreciate the increased sense of safety in the buildings.
"I would like to keep the building clear of random visitors. Continue to meet people at the door... just more control over who strolls through the building. I felt extra safe this year in the area of intruders."

-Amy Harrell, parent and 6th grade teacher at Lincoln Elementary in Great Falls, Montana
Many schools have created protocols that limit public access to buildings during school hours. Alyssa Cliver continues the safety discussion, "(After school) release to parents and families outside allows increased safety inside the building and allows us to continue this protocol right up to the (final) bell."
Because of custody battles, restraining orders, and other domestic and legal issues, in some schools parents are subject to a check-in process outside the building before being allowed in. The Raptor Identification System has helped some schools check identification through an online system that accesses state and federal criminal records. In the past year, many schools found the resources to implement this system or ones like it.
<!- mfunc search_btn -> <!- /mfunc search_btn ->
3 - Smaller Class Sizes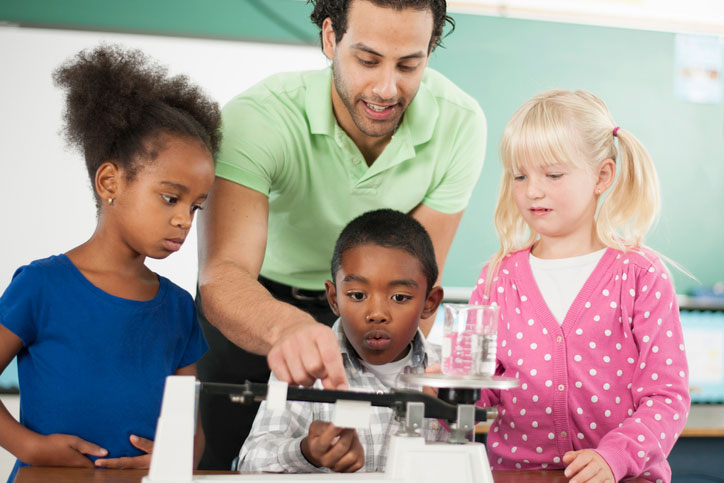 As educators, we have always known that smaller class sizes can increase achievement for students.
Teachers are better able to support students when class sizes are smaller. Allison Gardner, a teacher and parent in Bend, Oregon, wants this to continue, emphasizing it in her response to the questions I posed on Facebook by simply exclaiming, "Class sizes are small!!"
Many districts created schedules, hired more staff, and found creative ways to spread students out for social distancing. Though we understand the need to get back to closer collaboration with our students, we understand and have proof that small class sizes make for more manageable workloads and contribute to us being more successful at meeting the needs of students.
Some states have legal limits on the number of students that can be put into a classroom. States vary with these limits, but typically the lower the grade level, the lower the number of students that are allowed to be in a classroom. Some states allow for upwards of 28-30 students in a kindergarten classroom while others only allow 18-20.
There is obviously a big difference in how effective a teacher can be when managing a classroom of 30 students versus 18. Though there is research out there that suggests class size isn't as much a factor as other things, any kindergarten teacher that has had to manage 30 kindergartners can tell you how difficult it is.
4 - Increased Communication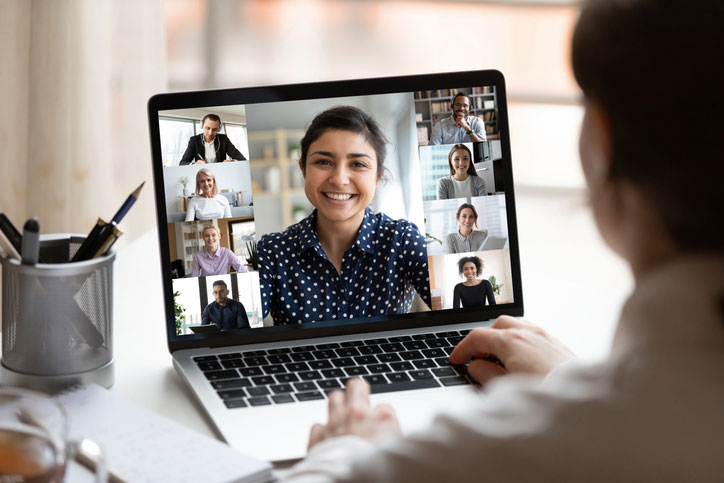 As most all educators can attest, communication with students and parents improved this past year. Through the pandemic, we have increased communication in several different platforms, from texting and social media to Web 2.0 tools.
"The communication between myself and students and parents has increased exponentially! Yes, at times it is extra work, but it translates into my teaching."

- Kyla Morton, parent and middle school teacher in Stevensville, Montana
Curriculum Director and parent, Aylssa Cliver, goes on to describe how the use of technology has helped improve communication, "Parent portals open communication... Virtual platforms have helped for posting announcements, assignments, etc."
The school districts that are doing better with communication have found that parents have better access to information, grades, news, and just generally have better contact with educators.
5 - Ability to Stream Athletics and Other Events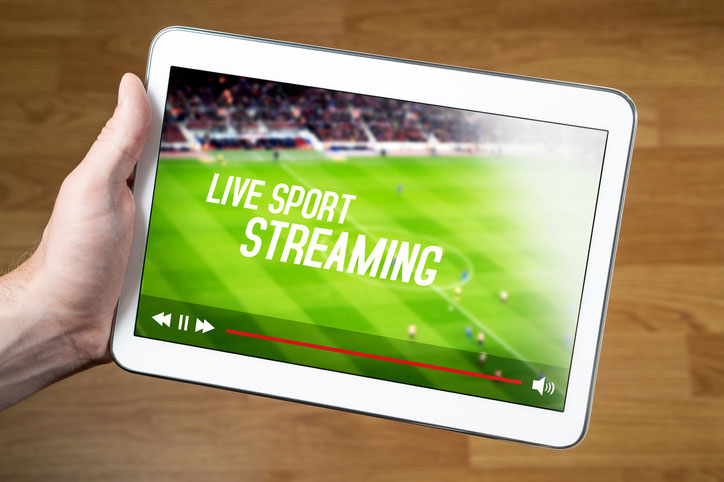 Something that many of us saw coming in the near future, but didn't think would happen quite so fast is the ability for almost all school events to be streamed online. Whether it is a sporting event, child's concert, or an awards ceremony, streaming these events live has helped connect our families and friends.
"We can watch our athletic team games online. I like that feature so we don't have to travel in bad weather."

-Heather Beck, parent and teacher in Minnesota
Many families would like these events both streamed and recorded and posted online so they can watch them live, or asynchronously at a time that's convenient for them.
Based on the feedback I've heard, it's clear that parents and community members would like to continue streaming school board meetings and other school events as a way to stay connected to what's going on in the schools.
6 - Hyper Awareness of Cleanliness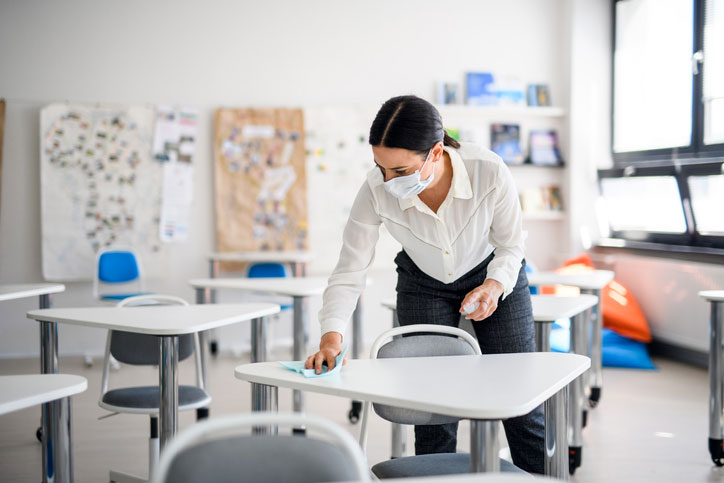 As we have seen sickness, all sickness, decline in our school systems across the nation, we know we have both the distancing and all the extra cleaning protocols to thank for it. The constant review of cleaning procedures with students and staff has brought about amazingly positive change.
Staff are cleaning more surfaces, sanitizing high touch areas, and students and staff are washing their hands more than ever before. John Gorton, principal in Miles City, Montana explains the need for students to continue frequent hand washing. He believes this has helped his students and staff stay well all throughout the school year, and as a result, absences have decreased.
Jim Knapp, parent and softball coach in Corvallis, Montana, gives us a great future forward message about this increased awareness of cleanliness, saying, "I'm a big fan of keeping positive messaging about hand washing and encouraging people that don't feel well to stay home."
A parent in Colorado, Kalya Danreuther-Boyles, understands the importance of fighting germs, telling us, "(We must continue) the crazy amounts of hand washing and being aware."
Even long after the pandemic is a distant memory, future forward schools will continue with many of the newly established protocols for cleanliness.
Stay with us through this four-part series as we explore many more actionable ideas in the weeks ahead. Do you have any other ideas we missed? Please let us know in the comments below.
<!- mfunc search_btn -> <!- /mfunc search_btn ->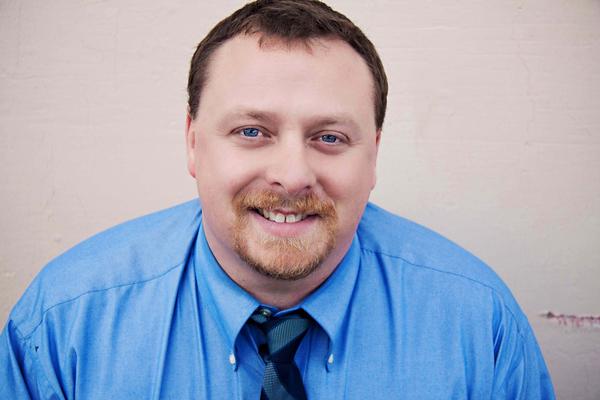 Latest posts by Jon Konen
(see all)