Zugzwang Zigzag: An Educator's Nightmare
Teacher Talk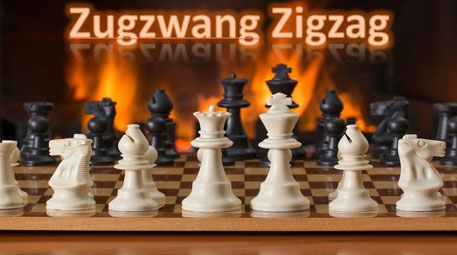 <!– mfunc feat_school –>
FEATURED PROGRAMS
SPONSORED LISTINGS
<!– /mfunc feat_school –>
The current situation in America puts educators at a disadvantage…no matter what move we make to promote increased funding we are dividing our communities. Some communities are further along this continuum. I would like to coin this state of education, "The Zugzwang Zigzag!"
Are you wondering what Zugzwang means yet? It is a German word meaning, "compulsion to move." The term is most commonly used in the game of chess where one player is at a disadvantage because they must make a move when they would prefer to not move or pass.
We are in a state of motion where teachers are marching together and storming their capitals in the hopes that the state legislators and governors can do something with funding and our educational environments. Yes, I believe state officials have a significant role to play in getting funding for your district, but we also need to be making pleas to our national government to make adequately funding schools a priority.
I feel that no matter what we do to advocate for ourselves we are at a disadvantage. Let's explain a litter further as we Zigzag through the educational minefields!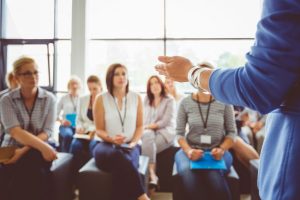 The Zig
We stand up and fight for public education…the "Zig."
A local levee passes, a state legislature increases funding slightly, or the national government increases Title or Special Education funding - these things allow us to continue the services we currently have implemented. It is not very often that the funding is enough to increase educational opportunities for our students…more or less, it's just enough to sustain or maintain the current level of education. Communities, states, and even the national government will tout their educational prowess when funding is increased. As educators we are happy, but these small incremental increases are only a drop in the proverbial bucket! In fact, as educators we may even give a sigh of relief for the meantime, BUT WE KNOW what's coming…the ZAG (read about the Zag below)!
This pattern seems to occur every couple years where education funding is increased minimally…never enough to put back the people, programs, or other educational opportunities of years past.
It is amazing the list of unfunded mandates and responsibilities we have placed on our school systems. Every program and responsibility we have tasked our schools to pursue for the welfare of our children since the turn of the last century would be far too long to list here. Even as the list of expectations exploded in the 1950's and more and more were piled on every year since, guess what didn't change…national funding for education.
After digging into the dollar amounts on www.ed.gov, I found the amount that each President has proposed in his budget and what was actually appropriated by congress, and not only does each budget proposal fail to meet inflationary costs, they didn't come close to covering the cost of all the new responsibilities educators were expected to meet either.
One could argue that in 1980, with the $14 billion appropriated we were underfunded as compared to what was expected. Almost forty years later, education has been appropriated $81 billion. This may seem like a reasonable jump in funding over the past 40 years, but I would argue it isn't near enough to combat what we are seeing across the nation with a rise in special education needs and costs, supporting the increase in extreme behaviors, excessive trauma, uncontrollable anxiety, drug-related problems, and a need for more social-emotional learning. Much of these tasks given to our schools are coming without additional funding…unfunded mandates!
Without significant increases in funding from the national level, states are forced to find new revenue streams, change their school funding formulas, or inversely, cut programs, people, and other resources. There is obviously a trickle-down effect to school districts. If your school district is not growing in population, which increases the funding in the formulas in most states, your district will be cutting! This is changing what school budgets look like in our communities. In the absence of new students and the increased funding that comes with them, local districts find themselves fighting their own community members for a proper rationale to pass the proposed levy's and bonds.
The burden needs to come off of local communities and come back to the states and national government…and we do this by making education the number one priority in America.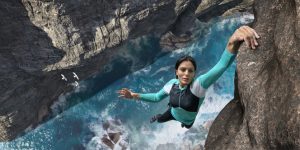 The Zag
Sometimes we feel like we are out on a ledge holding on with one hand above a river of controversy. In fact, many of us are getting tired of always fighting for education and we wonder what our efforts will truly change. We even get ridiculed for being vocal…we call this opposition, The Zag.
At times, it seems we are ousted by community members and even our friends when we continually battle and speak out about the lack of educational funding. Ridiculous comments are made about teachers only working nine months a year, administrators making too much, students not learning as much as they once did, and the American education system losing the battle of test scores to other countries.
When we hear all of this, we wonder who is reading this stuff, who is listening to us, who is standing up and telling the story, and who will stand by us when we do it?
It would be so easy to battle each comment posted on a blog, Facebook, or a news station with negativity. We could battle in the same manner that we see so much of this same behavior on television. This bully mentality seems to get everyone's attention, but the question is, "Is it really causing the change we want in our communities?"
On the anniversary of Martin Luther King, Jr., I encourage you as educators, parents of school-aged children, grandparents, and community members, to rise above and tell the story of what our future could be and what we envision our society will look like in a decade or more down the road.
The future doctors, lawyers, mechanics, pizza delivery people are in our classrooms now. They will inevitably be taking care of us in the years ahead as we get older. What do we envision their education should entail? How must we ensure they have the problem solving skills to combat the problems our generation is creating now?
If we could all realize that the Zig and the Zag are part of the same line…to educate our youth! I leave you with five ideas we can use to combat the Zugswang Zigzag!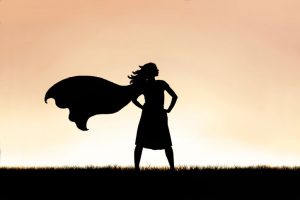 Five Ideas to Combat the Zugswang Zigzag
Tell Your Story - We must become better story tellers. Too many people are afraid to speak up as there may be repercussions (the Zag). You can still tell your story without destroying your school, district, or your reputation. What have you seen in your educational setting? Can you put a face to your stories? What hardships is your district or school going through currently? Most importantly, what can you do to celebrate your school and district? Tell your story through print, social media, and face-to-face communication.
Find Friends who will Stand with You - Standing alone makes speaking out difficult. One person can make a difference, but a team of vocal educators have much more of an impact than one person. Who believes in the same ideology as you? What can you do as a team that you couldn't do singularly? Can you and your team make a commit to standing up, being present, and taking action? Find a team of like-minded individuals…you can even join NEA's Red for Ed movement and give yourselves a cool name like "Red for Ed: (your city name here)!"
Use Social Media and Face to Face Venues to Advocate - Social media is now the preferred platform for reform. From the president's tweets, to leading a country to overthrow a government in northern Africa, social media can open people's eyes, their minds, and cause action. If we speak out when we are in public as well as flooding social media with our stories, our actions, and our support, I believe we can change education for the better.
Have Courage and Be Kind - When we communicate, we must not be afraid to use words that get people's attention. I am not talking profanity, I am talking about what really happens in our schools. We need support from the community - and especially parents - when it comes to making sure we are engaging and reaching more and more students in our classrooms. We can combat negativity with kindness. There are truly an infinite number of ways to express ourselves with words and actions. We must find the correct words and actions to empower our communities and leaders to take action.
Connect The Correct People - When we are finding friends to stand with us, we are also finding people who may be against our ideas and actions (…the Zag). Listening is powerful. We can learn more from keeping our mouths closed. When we do speak or act, we must think about how we can connect these people with resources that will give them a real understanding of what's going on in education today. Not everyone is going to want to be educated on educational funding, but for the most part, everyone wants to support children in their community. Therein lies the stories of what we do, and telling those stories can be powerful. Connecting the right people with our experiences by sharing our stories can reshape the educational system.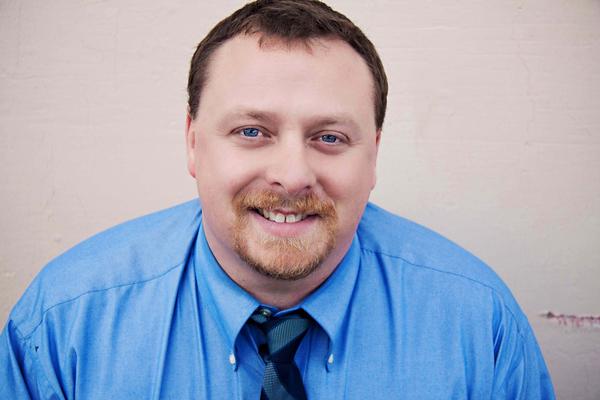 Latest posts by Jon Konen
(see all)