When Special Education Teachers Get Married
Teacher Talk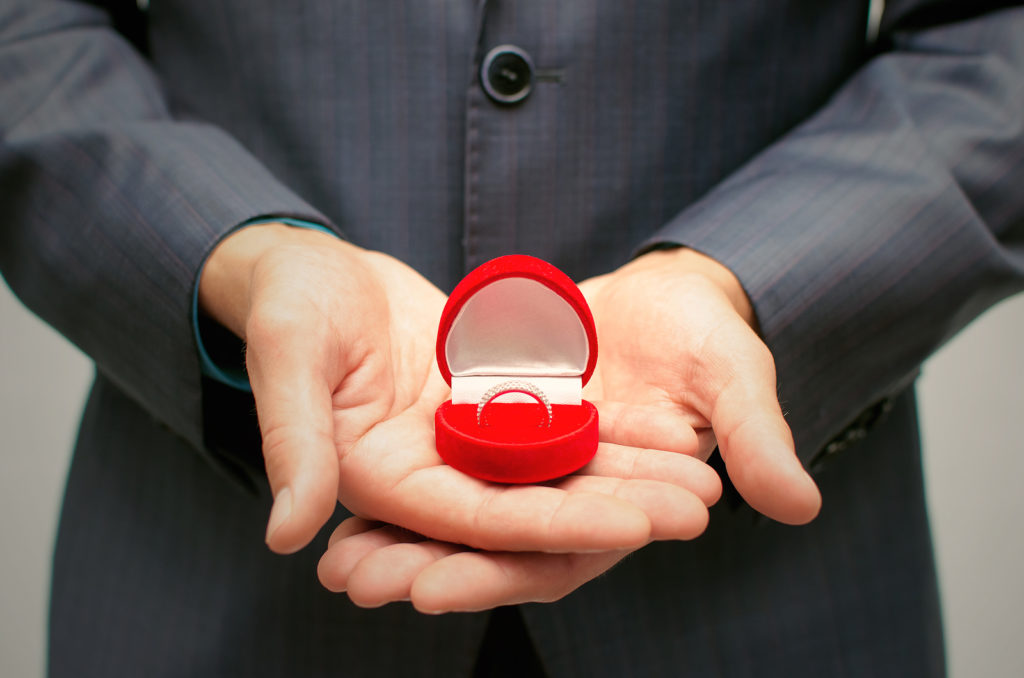 Last Saturday was a glorious day here in northeastern Arkansas. The breeze was steady but light, the sun was shining after what seemed to be endless days of drizzly rain, and the temperature was in the low seventies after days of chilly 40-degree temperatures. It was, in fact, a beautiful day for a wedding. The sun was shining, the air was clean, the pollen low, and the hopes, high.
Thirty-eight years ago, a boy decided he wanted to marry me. The only caveat to that is that he never shared that information with the bride-me! Together as pals in our tenth grade Math class in our stereotypical Midwestern high school, my guy made sure I was successful in Math. My mother had made it crystal clear that if I received anything lower than a B- on my report card, I would be grounded for the duration of six weeks. Six weeks is a social death sentence to the likes of a high school sophomore, and to spare me such a fate, my guy did my homework and tried his best to help me understand everything the teacher was trying to teach me. It was a mighty task, indeed.
But my guy decided to share with his best friend that he wanted to ask me out on a date. Being a competitive sort, the friend decided to ask me out first…and I accepted…and we dated for the duration of our high school career, permanently placing my guy in the dreaded Friend Zone.
Fast forward many years to 2015 when I applied to all southern states in which I knew at least one person. Seeking a life change and an escape from the winters in Michigan, I had narrowly missed the southern hiring season by a month, but a school in Arkansas called and flew me to their location for an interview; I was hired. The one person I knew here was my guy. We'd remained in loose contact over the years and when it was time to find a home, he helped me find one-and it was right next door to his own. As I got settled in to my new home and job, my guy offered to make dinner for me one night, and I gratefully accepted. He then decided to share with me the story of how he'd wanted to ask me out, how his friend had beaten him to the punch, and how he had vowed that if he'd ever have the opportunity to invite me out on a date, he was going to do it quickly…and he did!
Finally, on St. Patrick's Day 2018, it was a day to celebrate our joint Scotch-Irish heritage and tie the knot-literally-in an age-old tradition called a hand-fasting ceremony from which the saying comes. (If you are a fan of the movie Braveheart, you'll have seen the ceremony performed.)
It was a precious day for My Guy (who has now earned capital letters) and me.
But lemme tell ya, the path to our knot-tying was not necessarily an easy one for me. Not gonna lie.
Keep in mind that I am a proud Special Education Teacher and an advocate for all children, especially those who are underserved by the education system to which their parents have either entrusted them or into which they have been dumped by parents or caregivers who are looking for a day-time babysitter. In any case or means by which these sweet babies come tome, I am a tigress on their behalf. I will-and have-as the saying goes, go to the mattresses for my kids, and so when I learned that My Guy's youngest son has Down's Syndrome, there was never a question that he would be a part of my circle of protection into which anyone with disabilities or vulnerabilities is automatically placed. Some people call it a compassionate nature. I call it How Everyone Should Be.
Initially, time with My Pal was fun. We were getting to know each other and build a rapport. My Guy is a paramedic and would ask me to keep My Pal during his overnight shifts at work. Since we lived next door to each other, it was a great set up for My Pal. I could take him to his day program on my way to work and then we could hang out after our school days. As My Guy and I became more and more serious in our relationship and the newness of the getting-to-know-you period had worn off, My Pal began to think of me as a parental figure…and then the fun began.
Because My Guy's mother is not a presence in his life, My Guy did everything both a mother and a father would do. As I saw the exhaustion taking a toll, I'd offer him opportunities for respite-I'd chase him off to go fishing, to go to a movie, to take naps…whatever. More and more, he would tell me that he wanted US to go do those things, and eventually, when we moved in together, it became clear that our lives would revolve around My Pal.
Not gonna lie. I was hoping for a lot more "Just Us" time.
Nope.
That doesn't exist for special needs families. It just doesn't.
Eventually I got quite frustrated having to constantly have My Pal around. There were no times for My Guy and me to have a simple, intimate evening at home to enjoy a quiet dinner and movie on the couch without a constant interruption by someone who needed us to know something, who was concerned about the rainstorms, who was worried about the dark, who didn't like the color of his bedspread, who didn't want to go to his day program the next day, who wanted this kind of a sandwich in his lunchbox instead of the kind you made him, who would pretend to not hear what I had said, who ignored me, who told his dad I did things I had not done, whose chronic, significant needs were, quite honestly, taxing to this Special Education Teacher's brain after a long day of educating and advocating for…Special Needs kids.
It didn't take long for me to feel the shame. I began to seek out family groups in my area for special needs families. The groups had either fizzled, faded, or faltered out of existence or were three hours from our home. Internet searches yielded nothing relating to step-parenting special needs people from an HONEST perspective. I didn't want fluff. I didn't want inspirational quotes. I didn't want to know there were crowns in Heaven waiting for me. I wanted someone to help me navigate the murky, muddy waters of what felt like river pulling me under and there was no rope tied off to a tree on the bank…and I was drowning in the current.
I'm a Special Education Teacher for Pete's sake! I should KNOW how to do this!! But I don't. I humbly submit myself to the ranks of those who have chosen to love a person who comes with another person…two loves for the price of one!
More than once, I was asked, "Are you going to leave me?" More than once, I didn't think I would but then a lurking second thought would rear its head…one that I thought I'd settled in my head but like a Whack-a-Mole, would keep popping up. It wasn't a case of Can You Do This? It was a case of Do You Want To Commit the Rest of Your Life Doing This?
Without disclosing too much about My Pal, there were certain issues which required trips to the doctor. When evaluations revealed certain opportunities for support, My Guy had to be shown all the reasons why there would be benefits for My Pal following the prescribed path. Figuring out a means and method of communication was another obstacle which My Pal and I had to overcome. Creating routines and schedules was often met with resistance by My Pal but only because a female in his life, one who was a consistent presence, was not part of his norm. The poor kid didn't stand a chance when he encountered the likes of me, a firm believer that schedules are an imperative in the lives of folks with special needs like Down's. Chores were another stumbling block for My Pal. He didn't love them; he needed to learn personal care skills like folding and putting away his laundry, making his bed, keeping his room organized, loading and emptying the dishwasher, taking out the trash, helping in the yard, helping with cleaning day tasks, learning to pack his own lunch with simple, no-cook healthy food choices, and a bathing routine which didn't involve flooding the bathroom. My Guy had done a fantastic job prior to my entrée into their lives, but sometimes fresh eyes and a propensity toward organization can create an even greater peace in the home-ONCE the routines have been established. Getting there can take a lot of consistency and reinforcing good behaviors along with adjusting behaviors which are not in line with the goal.
My Really Smart Friend Dawn (a respected Speech Pathologist and Compliance Officer in St. Joseph, MO School District) told me that it is our job to love our children as wholly and completely as we can and sometimes that love has to look a little less warm and fuzzy than our kids would like it to look, but it's okay if we do it calmly and with an appropriateness. Yep. She is right. My Pal would say it was not always warm and fuzzy in the household!
My Best Friend Forever, Lynn has a son with Cerebral Palsy and Autism. He is non-verbal and awesome. This young man has brightened the lives of everyone he knows and with his stubborn nature (he truly gets it from his mother), he fought hard as an infant and against all the odds, is a rock star Third Grader in the frozen tundra of Michigan. Lynn has been my Should To Cry On during my adjustment into Life As a Special Needs Parent and because of her status as Best Friend, she has the safety net of knowing that no matter what, she can be honest with me even when she knows it will hurt. I cannot even count how many times I have had her on the phone while dealing with a situation with My Pal and she is counseling me on how to proceed. Bar none, she is right. Every. Single. Time. She just knows how to deescalate situations…why? Because she's been doing it longer than me. I may also be stubborn but I DO know when to call in reinforcements and when to accept the advice of those more experienced.
Again, not gonna lie. There were times when I contemplated throwing in the towel. I guess My Guy must have known when those days were happening for me because in his very intuitive way, he would tell me that he is always proud of the way I never back down from a challenge or how pleased he is for My Pal to finally have a mother figure in his life who he knows will not l eave him. While he may not always agree with me in the minutiae, he is always supportive of me in front of My Pal and yes, there have been arguments about methodologies and the like, but in the end, we're both in agreement over the big stuff.
There's not a tremendous amount of respite care provided for our family; we are uncomfortable shipping My Pal off to a place where we do not know those folks providing care. We do have occasional evenings out where we hire a few trusted folks from with our church and community, but overall, we spend a ton of time together. From what I'm told by others walking a similar path, that's pretty much the same across the board. Extended family often find themselves too busy to offer true support so parents can have a break and it just sort of is what it is.
Straddling the fence, I see now that there is a tremendous need for step-parents of people with special needs to find-or build-community with others. I'm not really seeing a huge network of us out there, but if you are a member of one, PLEASE share with me so I can forward to others! I also understand how spending a weekend with someone with special needs is a daunting idea to those who do not have a background in or association with a person with special needs. It can be scary for some folks to even consider-let's not lie to each other on this point.
It has taken a lot of soul-searching to get to the place where I could Say Yes To the Dress and say YES to My Guy and to My Pal. I'm no spring chicken, so to speak. I do worry about My Pal outliving My Guy and me. We've made legal provision for his care, but gee whiz…it's another undiscussed reality amongst the I Don't Have This In My Life So I Don't Really Think About It set of people. I do worry that I won't get the Me Time to which I was accustomed before becoming a Missus. I DO worry that I am not patient enough. I DO worry that I'm not always as cheerful or as kind as I could be because for the 43rd time, My Pal has had a potty accident at the grocery store. I DO worry that I won't ever travel again because the places I like to go are not the same places My Pal likes to go and so essentially, I am giving up a significant piece of who I am-a traveler. A person who enjoys the quiet. A person who doesn't worry.
Then I realize that I am a Special Education Teacher. It is innate in my nature to do what is best for those who are more vulnerable and who cannot do for themselves because that is my calling.
As I walked down the sidewalk toward My handsome, loving, amazing Guy, everything I had experienced or thought about did whirl around in my head and while I never waivered from wanting to make a life-long commitment, I did realize that I was about to become the only mother My Pal has in his life. That is a huge responsibility…and personally, I think it's equally as important as become the wife of My Guy-the one who so patiently waited for me since 1980.
I could look at this knot-tying with a beautiful symbolic rope as a symbol of losing a lot of myself. Instead, I choose to look at is as a weaving together of life's threads which are too numerous to count and which, when braided into one single rope, cause the whole to be stronger than ever imagined. Yes, there might be sections which fray along the way as the years go by, but because it is a strong whole, the rope remains in tact. So will our little family.
RELATED IEP READINGS: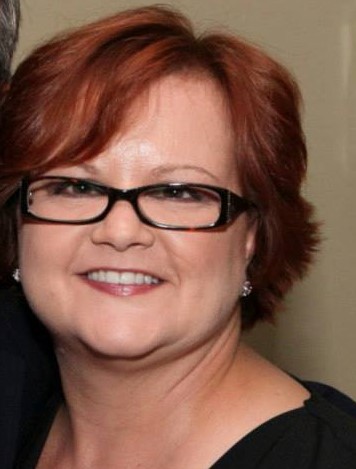 Mary has always loved learning, but was a struggling learner who couldn't read until one day, the right teacher came along with the right methodology, and everything clicked for Mary. Understanding the struggles of children who just "don't get it," Mary has spent her career supporting children with learning difficulties and finding ways to excite them about education. Over her career, Mary has taught Second Grade, Third Grade, and served as a Middle School Administrator in Michigan, most often in the urban setting. In 2015, Mary relocated to Arkansas in search of new opportunities and is excited at all that has been placed before her. She currently teaches Special Education in a self-contained setting for children in grades 2-4.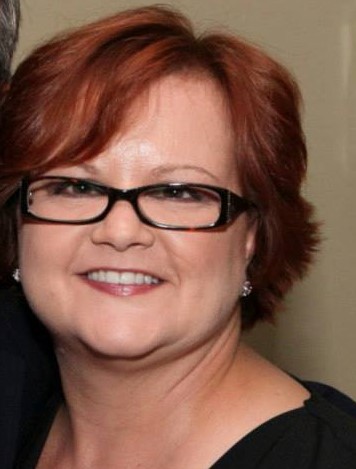 Latest posts by Mary McLaughlin (see all)