The Toilet Paper Caper: Why We Should Celebrate our Janitors
Teacher Talk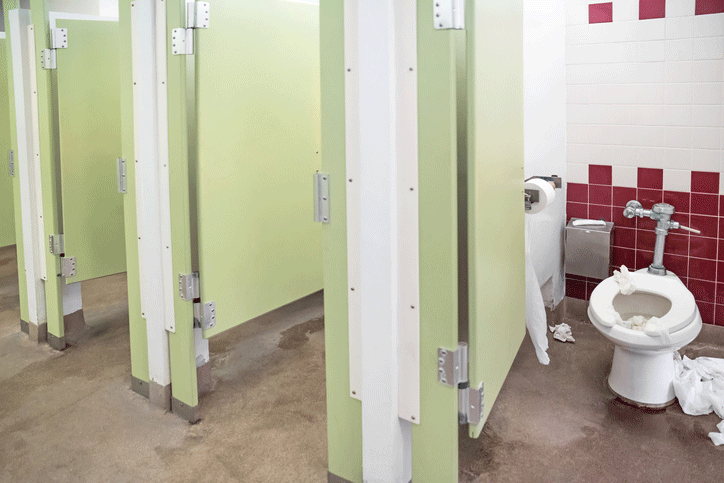 FEATURED PROGRAMS
SPONSORED LISTINGS
31 cameras later and I refuse to use them to solve the Toilet Paper Caper! We have cameras in just about every location on our school campus. We have solved many problems by reviewing the tape. We have a camera in the hallway outside of our main bathroom. The camera does not point into the bathrooms, but I can see who enters into the area.
Our upper bathroom is shared by over 200 students, and throughout the day it can be used by way more than that since the whole school passes by it at one time or another. When solving problems in the bathroom, such as cleaning issues, we struggle! We have had problems over the days since school started…uggghhh!
How can I reprioritize my thinking in order to solve this Toilet Paper Caper? Here are five things I have forgotten, rather "we" have forgotten, as users of the bathroom in question (and all bathrooms in the school for that matter)!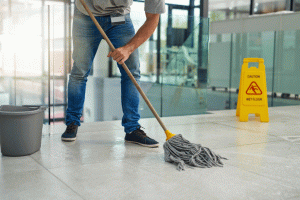 1 - It's Not Just the Janitor's Responsibility
Having over 400 students and 50 staff in a building every day can create quite a mess. I absolutely hate the mindset that the janitor's job is to clean, so we do not have to worry about cleaning. If every student and every staff member didn't use the garbage can, our janitor would not be able to keep up with the work load, as well as our school looking like a dump.
We must all be part of the solution to keep our school clean. We must all take responsibility to keep our school the best place it can be to work and learn. As a middle school and elementary teacher, here are some things I did with my students and my janitor loved it:
"3 Pieces"- At the end of the day, students who found three pieces of garbage were allowed to leave first. I stood at the doorway holding the garbage can. I gave suggestions to those that were struggling. There were days we only did one piece as students started talking…"If we keep the classroom clean throughout the day, we do not have to do 3 pieces at the end of the day." When students start talking in those terms, you know you have reached the pinnacle of cleaning stardom.
Music - Play an end of the day cleaning song. I have heard other classrooms sing during this time, but at the older grade I would play a popular song. Some students even danced and cleaned at the same time. This can be used at any age…even adults like to clean better when there is music blaring!
Locker and Desk Checks - I used meaningful work jobs in my classroom. I had one student be the desk checker and one person be the locker checker. Each day they reported to me how each of these areas looked. NOTE: You must be careful not to set these meaningful work jobs up for failure…avoid students being resentful towards these middle managers.
Clean Along the Way - The minute before recess or lunch can be powerful cleaning times. If we clean along the way, the less we will have to clean at the end of the day. If one minute per day, strategically placed two or three times in your instruction, can support your room in looking fabulous, it can also teach responsibility with students.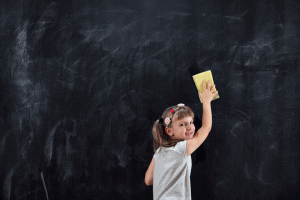 2 - We Need to Empower Students
In idea number one above, we talked about shifting the responsibility from a janitor, to all of us. Idea number two we take that responsibility one step further…empowering students. When we can't find out who is continually messing up our bathroom we step up our communication. We empower students to be the watchdogs of our bathrooms. They report back to teachers and the principal as soon as they see something that is dirty. In many cases, students take small garbage or messes into their own hands and clean…for example, a paper towel that misses the garbage can is thrown away without asking. We celebrate students when this occurs. When we highlight the behaviors we want in our school, the infractions and messes hopefully decrease.
We empower our students with words and actions to help keep our school clean. We give them words to talk with other students who are creating messes, as well as the adults they can report to immediately. Students understand that if messes are left, more messes will continue or increase. In our school, students report to us immediately when there is graffiti written on walls. When we can find the culprits, they can help us, too.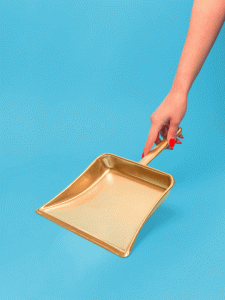 3 - Conversations about Cleaning Need to Occur School Wide Routinely
Some schools give out the "Golden Dustpan" award for a classroom or grade level that is exemplar for cleaning. What we do know is that the conversation on cleaning needs to be occurring school wide routinely. When we take a break from talking about cleaning, the school becomes dirtier. Continuing the conversation in different ways can ensure the issue remains a priority. Here's a few examples:
Morning Announcements
Classroom Announcements
Praise the Positives
Random Classroom, Hallway, or Bathroom Checks
Tracking Success Chart (make it visible)
The goal is to keep a clean school so learning can occur. These strategies do not consist of more than a couple minutes a day, depending on your school's cleanliness. If done routinely, it remains a priority for your school.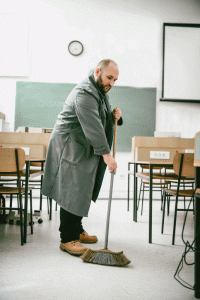 4 - Get All Staff Involved
"Many hands make light work" is a quote that comes to my mind. If we make cleanliness a priority for all staff, it is less work for everyone. Leadership can not only praise students for their work in keeping the school clean, but also the staff. Obviously celebrating the janitors should occur routinely, but other staff as well. Teachers and support staff can make an impact by cleaning, and also by praising and celebrating students that are doing the correct thing, too!
Finding a way to get everyone involved increases the school culture. Staff want to work in a place that is clean and taken care of…this all starts with teaching. Teachers can provide instruction explicitly on what it looks like for certain areas to be cleaned, maintained, and routinely assessed for efficiency and effectiveness. When staff buy into this idea, your school can make a positive transformation.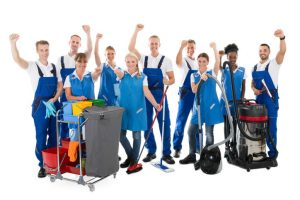 5 - Celebrate Your Janitors
The job can seem thankless, and solving Toilet Paper Capers may seem endless. We need to remind our students, staff, parents, and community members of the great work these employees do in order for us to be in a clean school.
We celebrate students often, and hopefully teachers routinely. We need to continue to think about how we can celebrate certified staff members, especially those who support cleaning up after all of us. Here are 10 ways we can celebrate these special employees without breaking the bank:
Singing Telegrams or Private Concerts By Our Musical Groups
Cleaning the School Ourselves For A Day
Every Teacher Uses Their Prep to Help Clean
Each Class Brings The Janitor's Favorite Food Item
Writing Tribute to the Janitor
Special Assembly for the Janitor
PTA Purchases an Item (Use PTA money to fund a needed item for the Janitor)
Special Clothing (Create a specially designed clothing item for the Janitor)
Principal Does Janitor's Job for a Day
Social Media "Shoutouts"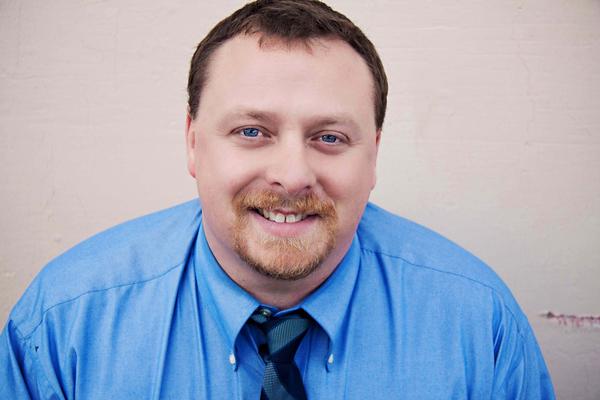 Jon Konen is a father, husband, K-6 elementary principal, and freelance writer in Great Falls, Montana. He has taught most all grade levels K-6, and has been a K-12 principal of a rural school. As a 5th grade teacher in 2010, he won the Presidential Award for Elementary Math and Science Teaching (PAEMST). As a principal, his school won the 2012 Blue Ribbon Award. In 2018, he won the National Distinguished Principal Award (NDP). He is the author of two guides, An Educator's Guide to Combat Bullying & Bully Prevention and Teacher Evaluation: A Transition Guide to Exemplary Performance. He has authored a children's picture book that will be released in October, 2018 titled, Principal Reads and Benjamin's Visit to the Office…Not the First!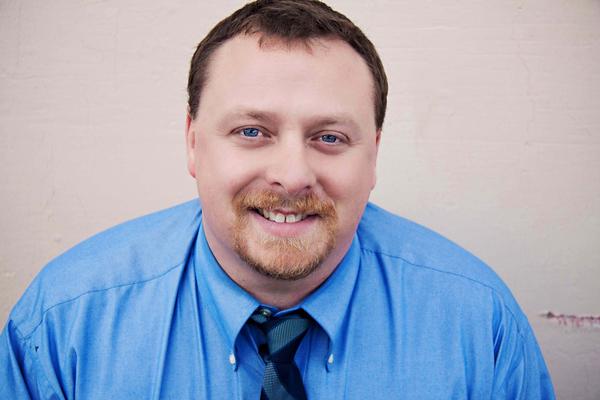 Latest posts by Jon Konen (see all)