Labels in Special Education: Are They a Suggestion… or a Life Sentence?
Teacher Talk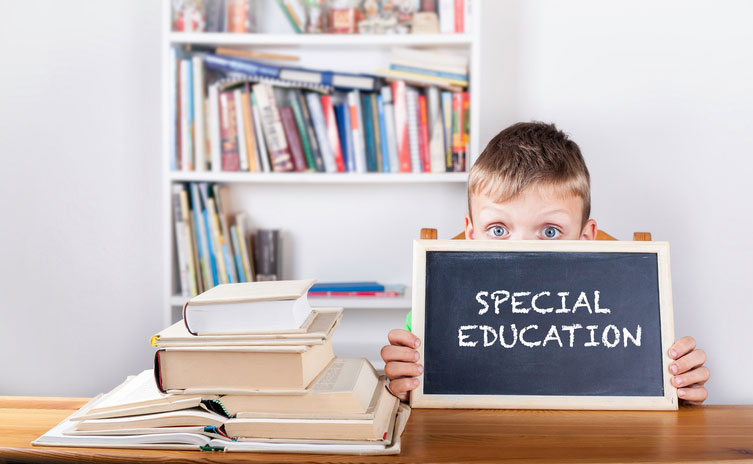 FEATURED PROGRAMS
SPONSORED LISTINGS
We live in a post-modern society where labels are kind of our thing. We're trying to move away from pigeon-holing, stereotyping, or classifying people, but, in my opinion, in our attempt to NOT label people, we are doing exactly that.
Who Am I?
I am a wife, a mother, a grandmother, a Christian, a Special Educator, I have credential abbreviations after the comma following my name. In addition to that, I am a daughter, a granddaughter, a niece, an aunt. I am of Scotch-Irish heritage. I am a Michigander. I am a writer.
I am a friend.
Take a Picture. It Will Last Longer…
For Special Education Teachers nationwide, it is Annual Review season. I am joined by many who are reviewing goals and poring over student data. Our desire is to be spot-on with the targets we set for the students - we know the effort they put in every day. We want the child's PLAAFP statement (Present Level of Academic Achievement and Functional Performance) to be information-rich enough so the whole child is accurately depicted. We see how hard they do or don't work, will or won't work. We know their social and family issues as well as their academic challenges, or at least we do our best to. Our annual vision is to set the best goals, create the best lessons, develop happy learners. More labels.
Every day during Annual Review and IEP season, I open a student's file and I see it, right there, in bold black letters: the student's named disability, a label which, if we're honest, may remain with the child well past their high school years.
Ask any kid who has graduated from high school and who has ever received Special Education services. They can tell you precisely what their label was, what their issues were perceived to be or documented to be, and what they dealt with during their academic career because of those labels. Their stories will vary but their emotions will surface quickly.
Some labels given are on-target, naming the student as a child who is Otherwise Health Impaired. Yep. Susie Q. has a life-threatening cardiac issue. Yes, there is some cognitive delay and yes, she's not at grade level, but is that really WHO she is? The cognitive delay isn't noted as part of OHI…she also has significant hearing loss and vision is becoming problematic as well.
What about Marti? Intellectual Disabilities. She reads at a first grade level and is in fourth grade. Behind in Math, working at about the second grade level. She is bright, smart in so many other ways which aren't measured, and really funny. If you didn't know her, you might see a kid who just needs a lot of academic support. She has heaps of common sense; she cooks with her mom, hunts and fishes with her dad, plays with and argues with her siblings. She has a bit of a stammer when speaking but only when she is excited about something.
Max is a kid with Down's Syndrome. He's loving, hilarious, stubborn, prone to mood swings, and will require life-long care be it from his family or from an organization. He won't live on his own. He can dress himself, eat for himself, bathe himself but he will never be able to live independently because he couldn't wholly care for himself in a safe manner. He will always need intense supervision.
Three different kids. Three different identifying "labels". Each child's needs and challenges, unique.
Disability Designations
The Individuals With Disabilities Education Act currently has the following thirteen classifications as defined by the I.D.E.A.: Autism, Blindness, Deafness, Emotional Disturbance, Hearing Impairment, Intellectual Disability, Multiple Disability, Orthopedic Impairment, Other Health Impaired, Specific Learning Disability, Speech or Language Impaired, Traumatic Brain Injury, Visual Impairment.
While a few of them are obvious, others leave learners and their families with a vague sense of what their true challenge actually is.
What about a person with an Intellectual Disability? Does that mean they'll never be able to achieve the same goals as their general education peers? Are dreams of college shattered? What about the person identified as a person with Emotional Disturbance? Will they be able to eventually function and live a normal life?
The Benefits of a Named Designation
Having polled "my" public-my vast circle of friends, family, and colleagues, responses were pretty much split right down the middle, with half saying labels are unnecessary and the other half saying they're helpful.
Hmmm. Fascinating.
In my experience, parents of Special Needs kids are generally open about the fact they ONLY want their children to be treated fairly, with dignity, and to have some form of social life. My husband and I are parents of an adult-aged person with Down's. We get it. Our guy will always have Down's. He has all the physical attributes of a person with Down's as well as the character traits of being happy, funny, and stubborn. Yeah, he has Down's. We know…but does it matter if he does or doesn't have a label?
If a kid like Marti has no obvious disabilities apart from cognitive issues, does she really need to have the identifier in her file? Or could she just be noted as a learner with significant deficits? That's still a label. Teachers need to know what to do. We need to read a file and have a handle on the needs of students in our care.
A Case Against Labels
To check myself and see if it was only me who thought labels weren't a good thing, I reached out to a former colleague. My Really Smart Friend Candace sees both sides. Candace is an amazing woman! Her energy is always fantastic and she lights up any room she enters. Candace never WALKS into a room-she bursts in, bringing her zest and joie de vivre with her wherever she goes. This person's perspective matters to me. Candace has been teaching for about 10 years and has a good understanding of this issue since she and her family have been engaged with the Special Needs community at the local, state, and national level for the majority of Candace's life. They're in it and they're committed to making the world a better place.
"I have never been a fan of labeling because I believe that categorizing abilities goes hand in hand with labeling. This tends to cause some educators to approach students from a deficit model, whether they intend to or not. Now, I do understand the point of labeling in terms of being able to understand what needs a student may have based on a larger diagnosis, which can be leveraged to best support the learner. In an ideal world, the diagnosis would come along with recommendations or a checklist to support the learner. Picture this -- in addition to the IEP or 504 Plan (if the student has one), the educator is given a checklist/quick tips sheet which notes key supports to put into place for the learner and also provides the strengths of the learner. I think those pieces are more important than the traditional label and that's where I'd love to see the conversation vs. a focus on the challenges or generalizing all learners with these varying abilities."
Nailed it.
We Don't Need No Stinkin' Label….Do We?
…and then I spoke with my Really Smart Friend, Sandra.
"My dislike of the labeling system is rooted in a place where my own child, a child with Dyslexia, was seen as 'slow.' He couldn't shake it no matter how hard he worked, no matter how he managed to accomplish things beyond the scope of Reading and Language Arts tasks, and no matter how many awards he went on to win in high school for non-academic activities. He now thrives as a young man working as a cabinetmaker who also does leatherwork and other amazing and beautiful crafts as a side gig. His educational career would have been better served if those who were his teachers understood what Dyslexia IS rather than seeing him as a kid with a label and washing their hands of his academic acquisition because of the very fact that he is Dyslexic. It's like they said, 'Oh. He's Dyslexic. We can stop trying to teach him to read. He'll never get it.'"
But one of my former parents made her case FOR labels:
"No one likes labels, right? I mean, unless someone is calling us a millionaire or a model, but that's not our case. However, my kid's disabilities are many. He's got Cerebral Palsy, he can't talk. He can barely walk. He's on the Autism Spectrum. If my kid didn't come with a file full of labels, how will it be known how to assess him? How will the teacher know what his issues are and how they may potentially impact his learning? How will she be able to determine or understand his learning style? It's not like anyone calls him John the Cerebral Palsy Non-Verbal Autistic Kid. If they do, we don't want to know them. But labels do matter for us. Let's be honest, when he is an adult, he is going to require financial support from the government. He has to have labels which will qualify him for that support. The government is slow to change, so even if we remove labels or alter the labeling system in an extraordinary way in the academic setting, the government will be 30 years behind. Honestly, we just want John to be happy. Fighting a fight about labels is a non-starter for us."
You Can't Always Get What You Want But Get What You Need
If a Special Education Teacher or seasoned general education Teacher has been around long enough, they will have seen a Response to Intervention Team place a child in Special Education when perhaps there could have been more steps taken. It just happens, right or wrong.
These teachers may also have seen a child who desperately needs a particular service only gain access to it after being identified as being special needs, NOT because they necessarily needed to be, but because the child may not have been able to obtain the "needed" service by any other means. In this case, the label matters.
Who Lives Behind the Label?
I have contemplated this issue for months and I just want people to be identified accurately. I don't want people to be labeled. If a person uses a wheelchair, they're so much more than The Person In the Wheelchair. My friend's daughter is a college graduate, an Accountant, a daughter, an aunt, a book-lover, a travel geek, a foodie. Yes, she has Spina Bifida and she requires the use of a wheelchair, but she is anything BUT "wheelchair bound"!
Don't Judge a Book By Its Cover
The fact of the matter remains, however, that if people are going to receive services and government-provided healthcare and financial support, they have to have a documented label. The system is what it is: flawed in some ways, supportive in many others. As Educators of children with Special Needs, we need to always remain mindful that our kids are SO MUCH MORE than what the labels listed in their IEP's say. They're awesome humans, ready and eager to learn, to engage, to be creative, to be loving, to be loved. It's our responsibility to allow them to not only develop their life's story but to help them spread their story of greatness!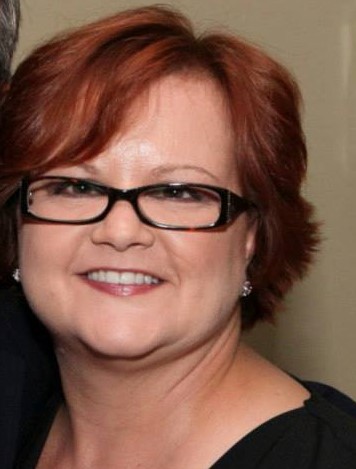 Mary has always loved learning, but was a struggling learner who couldn't read until one day, the right teacher came along with the right methodology, and everything clicked for Mary. Understanding the struggles of children who just "don't get it," Mary has spent her career supporting children with learning difficulties and finding ways to excite them about education. Over her career, Mary has taught Second Grade, Third Grade, and served as a Middle School Administrator in Michigan, most often in the urban setting. In 2015, Mary relocated to Arkansas in search of new opportunities and is excited at all that has been placed before her. She currently teaches Special Education in a self-contained setting for children in grades 2-4.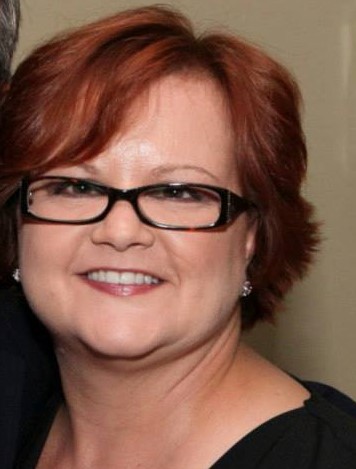 Latest posts by Mary McLaughlin (see all)