How Much Progress Should Be Expected From a Student's IEP
Teacher Talk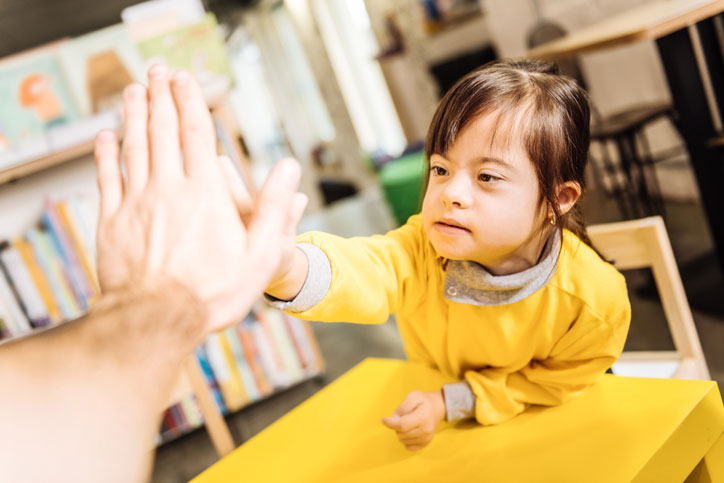 <!– mfunc feat_school –>
FEATURED PROGRAMS
SPONSORED LISTINGS
<!– /mfunc feat_school –>
The Implications of the Endrew F. Case As Decided By The United States Supreme Court
Get Out Of the Way: School's Out!
If you close your eyes and open your ears, listening for the sound of it, you just might hear it.
Shhh…
There it is. Low in the distance, you can hear the beginnings of a noise which sounds slightly like clapping.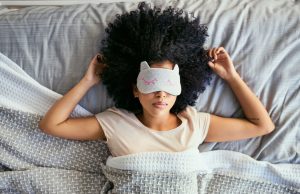 As the clapping turns to a clamor, the clamor turns to zeal until it's cacophonous.
Teachers, students, and parents are applauding the fact that SUMMER IS HERE.
Desks, cleared out, lockers emptied, chairs are stacked, drawers emptied, whiteboards cleaned, technology's shut down, and annual review meetings have been held to discuss Individualized Education Plans for next school year.
We're all exhausted. We need the beach.
We need to catch up on our sleep.
We need a break.
Summer Time and the Livin' Is Easy…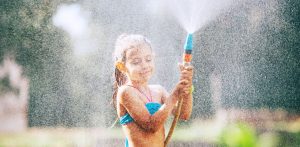 Let's start with what I did PRIOR to summer vacation: I worked my butt off all school year.
Every single day, I strove to do my utmost to ensure my students were engaged, were loved, were happy, and were working to make meaningful progress--or surpassing-their Individualized Education Plan (I.E.P.) goals.
All that work is hard work. Exhausting, frankly.
Factor in all the other demands which coincide with Teaching and BAM! You're asleep on your couch by 7:30 Friday evening.
It's simply the reality of the job.
But it's great work. Rewards unparalleled for a person who, like me, loves Teaching for one simple reason: to deliver instruction which is rigorous while maintaining a fun, positive, high-energy flow of chi.
Why?
Why does it matter to me SO MUCH that my kids feel more like they're in a comfortable home-type environment rather than being sent to a school where it's all about scores, scores, scores?
Pretty much because I hated school but that's another topic for another day.
Anyway, back to what I did on my summer vacation (so far): an in-service about the science of reading.
Thirty-six hours of well-planned and well-delivered instruction for instructors about the reason WHY we must begin teaching reading at the phonetic level.
Why Invest Time and Resources Into Teaching Teachers What They Already Should Know?
We must understand all facets of the reading system so we can best diagnose deficiencies in our students' processing.
In short, certain State Departments of Education realize that they are going to remain in the bottom twenty if they don't get it together. Worse still, there could be a loss, or reduction, in funding if a state remains perpetually at the bottom of the pile.
There can no longer be, in these states, a mindset of sweeping it under the rug or passing the non-reader off to the next grade level for that Teacher to give it a whirl.
Heady, heady stuff except for those of us who teach with rigor and fidelity. Our Special Education students ARE receiving a measure of education well beyond the minimum.
For many of my peers across the state, their worlds have been rocked and their summer planning sessions look a lot different than they did last summer.
The Direct Implication of the Endrew F. v Douglas County School District: How The Supreme Court's Decision Impacts Lesson Planning and Instruction for Special Educators
For years, the media has presented stories about children who are stuck in a classroom situation where they are not receiving maximized instruction.
In some states, programs are not up to the expectations required by I.D.E.A. or provision of a Free Appropriate Public Education (F.A.P.E.).
Such was the situation for Endrew F.
Endrew is a child with Autism and A.D.H.D.
His parents argued Endrew showed almost no gains and no progress had been made toward any of his I.E.P. goals during a period of time while attending school in Douglas County, Colorado.
Fed up with lacking progress but believing their son could, indeed, achieve growth, Endrew's parents removed him from the school and enrolled him in a private school.
While in the private school setting, Endrew began to meet his I.E.P. goals with verifiable data and documentation.
The Colorado district's position maintained Endrew was entitled to de minimis (minimal) and indicated that was exactly what he received.
When the child's parents moved him to a private school, he made marked progress.
The parents' position: the district needs to pay for the private education if they were not going to provide more than the minimal effort toward seeing to it Endrew achieved his goals.
That request went over with the district like a fart in church.
The Circuit Court sided with the district.
Justice John Roberts' decision made a promise, through F.A.P.E., that over six million children deserve, and will get, more than the minimal educational benefit.
For States and Districts Which Aren't Meeting the Objective, Action Steps MUST Be Taken But Who Is Monitoring Compliance?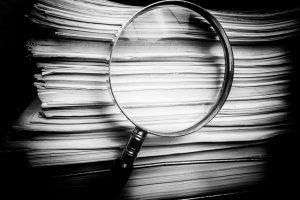 Simple.
All stakeholders monitor.
Parents monitor by being given updated reports with data covering all aspects of assessing and tracking toward mastery of I.E.P. goals.
Districts and States monitor progress by ensuring accuracy in record keeping in several ways:
*Most states now have a system for continuously monitoring districts across their state. In turn, districts are responsible for pulling random "samples" of I.E.P. folders. Using a checklist, the state representative surveys the required elements and provides immediate feedback to districts.
*Districts are required to provide families with progress reports no less than annually. A large number of districts provide feedback quarterly when report cards are sent home with students. Service providers send progress notes for services such as Occupational Therapy and Physical Therapy. However, the 2004 reauthorization of the I.D.E.A. document indicates that the frequency of reporting to parents will be a decision left to State and local officials.
*States are mindful of the legislation which now specifically states that those who are members of the I.E.P. team must clearly specify who is responsible for gathering progress data, how the data will be gathered, and tracking scores and the results of assessments.
*Classroom Teachers have to work hard to remain ahead of the data machine, so to speak. Setting a calendar of assessment days/times, as outlined in each student's IEP, is the first place to start as a checklist is built.
Next steps would include noting WHAT type of assessment should be completed. Best Practices for reporting information to parents would suggest bi-weekly. Still, it's a good idea to obtain this information from your specific district/school leadership.
Why Goal Monitoring Matters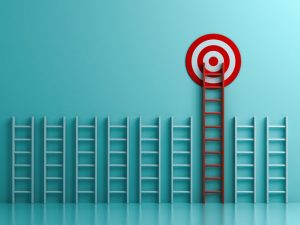 If you're taking a road trip to a new destination, a map or GPS is needed.
If you're recovering from a heart attack and have to change your food and exercise routine, your team of doctors and a nutritionist put together a cardiac rehabilitation plan.
If you're going out with friends, together you figure out what you'll be doing to enjoy some sweet hang time.
If you're going to teach Special Education students, you're going to open up each student's Individualized Education Plan and start reading.
Back some years ago when I was a new Special Education Teacher, I was feeling pretty arrogant about the fact I'd already been in the classroom for nearly two decades.
My attitude: I got this.
Then I met Joey.
Boy Can Read But Boy Can't Remember
https://www.istockphoto.com/photo/handsome-high-school-boy-reads-book-on-campus-gm1021174990-274278825
Joey came from another district around Thanksgiving. Standing a lean and tall four-feet-nearly-as-tall-as-me high, I was informed Joey was on the Autism Spectrum and was very high functioning.
Mind you, Joey arrive around 9:30 a.m. and I was given no information, no folder, and a mama who was in emotional crisis.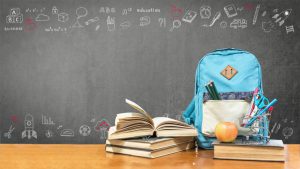 We settled our new class member into his seat, introduced him to his peers one at a time in a quiet place, apart from the group. (I do this intentionally for all my new students. It takes away the anxiety of standing in front of a larger group while the Teacher declares you're new, announces your name, and asks for a volunteer to be your buddy.)
Being unsure of the circumstances behind Joey's transfer to our school, I thought it would be good to spend some time alone with him to get to know him better.
After we ate lunch in the cafeteria with our class, I asked Joey if he'd like to remain inside with me and get to know our room and building. Or, if he preferred, he could go outside.
Joey jumped at the chance to remain inside.
Together, we explored our classroom, walked the hallways, met the custodians, office team, school nurse, and a few Teachers.
Eventually, Joey found his way to my classroom's book nook. He perused the shelves, lithely sliding his hand along the spines of the books, and found a tome to his liking.
I noticed that it was a book my daughter had donated to my collection. It was at an approximate 7th-8thgrade reading level. Hmm. Another kiddo who grabs a book well above their reading level and pretends to "read" to impress their Teacher.
It's always sweet to me.
I asked him if he enjoyed reading. "Yes."
"Tell me about the book you chose, Joey."
"It has a horse on the cover."
"Yes, I see that. How about reading a sentence for me…?"
In lickety-split fashion, Joey read the entire page to me.
What the heck?
I asked Joey to read another page, then another, and still another.
Completely fascinated by what was happening, I took Joey to our Reading Lab. I asked him to choose a book which was leveled at a 12thgrade level.
Boom! No sweat.
But here's what I discovered: Joey could read like a blue streak.
Joey couldn't comprehend.
Why is it important to create appropriate IEP goals? Why is it imperative to work toward and track IEP goals?
Because every student who walks through your Special Education classroom's door is going to have needs. They may or may not be like Joey's needs, but they're going to be specific to your student, necessary to be addressed and, hopefully, able to be overcome.
Most especially, progress toward those goals will need to be tracked.
Joey was my student for two years. During those two years, we worked HARD on reading comprehension. His mother and I maintained a constant flow of contact.
She was supportive of the IEP goals in her own way through activities we designed for use at home.
Joey, his mom, and our classroom team worked together because we knew what the end game was: comprehension.
Joey was excited day by day, week by week, and month by month as he became more an more proficient at activities designed to develop his areas of deficit.
Because I tracked how Joey was progressing in his area of academic need, everyone knew how much progress Joey was making toward his goal…ESPECIALLY JOEY!
Joey knew he was a unique person.
He was quirky.
He had ticks.
He knew he was "different" (his words) from his fraternal twin brother. His twin brother was "Mr. Popular" (Joey's words).
Joey's view of himself?
"Just Joey. I'm a good boy."
Celebrating every tiny bit of progress only motivated Joey to work harder.
He became more confident, calmer, more at peace in his won skin.
He began to make friends. He felt at home in his classroom.
He would refuse to stay home if he wasn't feeling well, especially if he knew it was progress monitoring day.
Joey. What a champ!
Putting the Destination At the Forefront
This may sound totally syrupy and sweet or even cliché, or quite possibly ridiculous, but if you look at each student with an IEP as a road trip, then consider their IEP the roadmap.
If every IEP is a roadmap, then every progress monitoring session is a rest area.
Ya gotta have time to take care of business and in this ridiculous analogy, taking care of business is the act of progress monitoring.
Everyone gets back to the car, double checks the map to make sure the car is on the right track.
If it is on the right track, the car keeps going.
If it is off track a bit, time is taken to figure out how to get back on the right path, making any necessary modifications or accommodations to arrive at the targeted location.
By focusing on meeting IEP goals, tracking them with fidelity, and actively progress monitoring consistently, the GPS voice will tell you, "You have reached your destination."
Well done. You are here.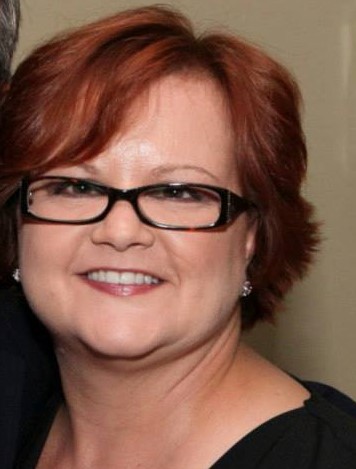 Latest posts by Mary McLaughlin
(see all)