False Assumptions About What Special Needs Students Can't Do
Teacher Talk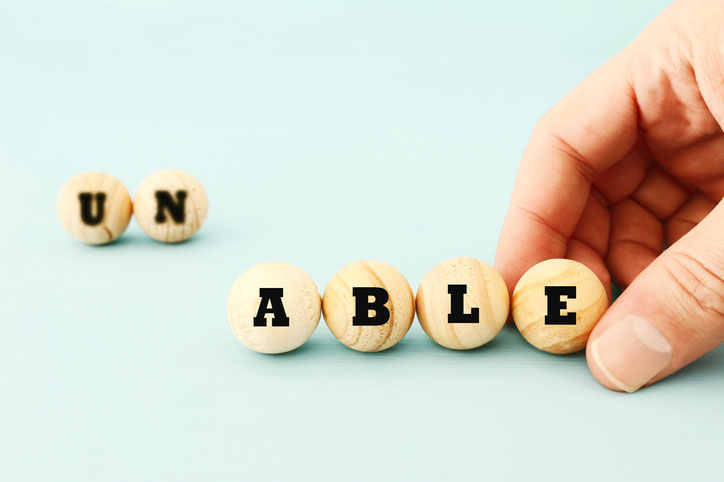 <!– mfunc feat_school –>
FEATURED PROGRAMS
SPONSORED LISTINGS
<!– /mfunc feat_school –>
People really just slay me.
I was perusing a Special Education Teachers group page on social media today.
A member posted that a parent questioned one of her research-based Teaching strategies (which we all use).
Say What?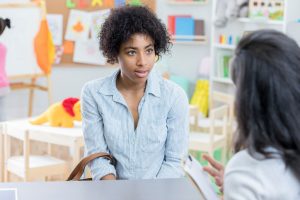 A Teacher had been asked if students with special needs were "able" to do group work.
Wait, what?
Able? Why wouldn't they be able? They can't get in a group with their friends? Their aids can't wheel their chair near them? They can't use their walker to partner up at the desk of another? They don't know what it is to work with someone? Ugh.
I mean, what the heck did the person even MEAN?
I know, right?
Shut Your Mouth, Mary. Don't React Like Your Protective Instinct Wants You To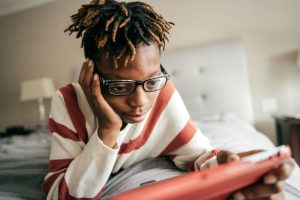 Initially my thought was, well, of course they can do group work. Mine do it all the time.
They play academic games just for fun-together. They work in small groups to solve problems-together. They work as a table group on a variety of activities-together. They walk together in the hall. They play together on the playground. They enjoy free time with each other while playing with the class toys.
We do Think, Pair, Share. We do random choice pairings (pick someone with the same eye color, pick someone who is wearing the same color as you, pick someone who…). We do them all. Kids like variety and they like new work partners. We pull popsicle sticks to create matches. We count off, "One, two, one, two…"
I mean….
So the posted question, in my mind, was not as much a question as it was a, "Gee, that's so stupid so why are you doing it? We all know 'those' kids CAN'T do stuff 'regular' kids can do."
So stupid. I mean, 1963 called. They want their attitude about Special Education back.
And then like the tigress I tend to be, my thought was that I should create a rapid response to the ignorance which befell my disbelieving eyes.
So, I did. It pretty much said what you'd assume it would.
Sometimes It's So Hard To Be The Grown Up!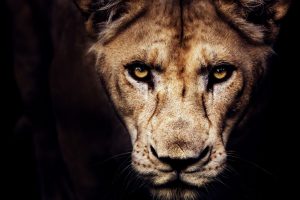 It's too hard to let ignorant statements be posted and left to flap in the breeze unchallenged as if the person who posted it is correct.
'Cuz…they're not.
What I wanted to say was ,"Well, when you are nursing your patients at the hospital, I think it's stupid that you use a blood pressure cuff, so stop doing it."
But then I grew up and got a bit more reasonable in my reaction and response.
I realize that I am not a medical professional and I haven't a clue about a lot of things medical professionals do, think, or face. The need to make split-second life-altering decisions is a task with which I never want to be faced.
I respect their skills and when in peril, I have to respect their training will cause things to go right.
The Wound Had Some Salt Poured Into It
Mind you, we've just wrapped up a very uneventful Teacher Appreciation Week at my school here in the South, so I wasn't feeling incredibly appreciated as much as I was feeling overloaded by carbohydrates.
However, I do love a good peanut butter cookie, so that was nice.
A few local agencies and businesses sent wonderful trays of cookies. Our PTO gave us gift cards to a local fast food joint that is open before we go to work and offers a soft-drink "happy hour" just as we are letting out for the day.
But that was pretty much it.
No cards from parents. No love notes from our students. Not even a, "Good job, you!" from each other.
Whatever. I don't do this work for the recognition. I really don't.
Yes, it's nice to be told, "Great job. Your work with the kids really matters. Your late nights, early mornings, and personal money you spend all impact their success in a positive way."
But really, that doesn't happen a lot. I've heard tell of Teachers far and yon being gifted daily with meaningful trinkets, treasures, and meals during Teacher Appreciation Week. I've even experienced it myself in years passed.
Recognition feels good.
We work hard.
So when our strategies are questioned as professional Educators, it makes us a bit bananas.
So Why Do We Do Things The Way We Do Them? Just Because…?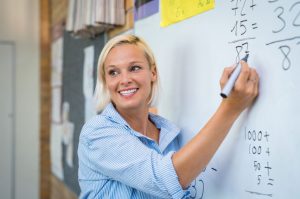 For some of us-like me-I go on the defense until I take a minute to suss out WHY I do what I do within my classroom's four walls.
I fail to understand, however, why we're questioned so OFTEN.
It is important to ask medical professionals WHY they're running the kinds of tests they're choosing for you to have. It is important to understanding WHY a root canal is better than just pulling the tooth. It is important to understand WHY the lawyer is choosing to utilize a certain process in court on your behalf.
We're not questioning their judgement. We're simply trying to understand the logic behind the decision.
To be clear, if it were simply a matter of family members of our students asking to understand our logic, it might not be as difficult to palate.
When it's an attack on our decision-making skill sets for daily work within our classrooms-work which is often pre-mandated by districts-we really don't have a lot of creative options left to keep things fresh for our kids.
The Art of Teaching V. The Science of Teaching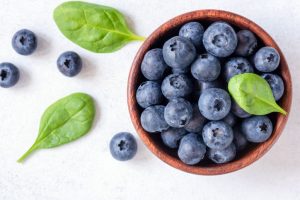 Creativity has been slowly leaching out of Education and the Educating process for the past 20 years.
When chronic student testing and unrelenting data collection become primary and the artistry of Teaching became secondary, good Teachers seek out every opportunity to employ an approach that will let kids get together to do classwork in a way that will maximize their learning, provide social development through interaction, and give kids the chance to get up and move around a bit.
Let's think about it: kids with special needs NEED to learn differently. By the very nature of their typically unique neurological presentations, kids who are in a self-contained or Resource Room setting do not fare quite as well as their general education peers when working independently.
Yet they see their peers enjoying the independence that comes with being a learner who is trusted to work with their peers without 1:1 direct support.
They want it, too.
So How Do They Get What They Want?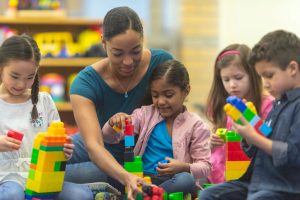 But in NO class-general ed. or special ed.-can a Teacher just expect kids to effectively "do" group work.
Having taught gen. ed. second and third grades for many years, I learned early in my career that group work really did make the day better.
What I also learned quick, fast, and in a hurry was that it took TIME to teach kids HOW to do it.
I started by discussing the idea with the kids. The class learned to call it workshop time; the name evoked precisely the image I wanted to achieve: people working on various activities individually, in pairs, or in small groups to meet specific and clearly defined objectives.
Keep 'er Movin'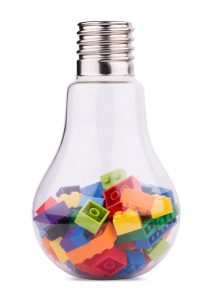 Before we ever moved in to workshop time, I had front-loaded students with the information they needed to begin making their time a success.
First and foremost, they had to honor each other's learning time by respecting the classroom rules: keep your hands, feet, and stuff to yourself; always be kind; always be ready to learn.
Next, because workshop time meant I would be conferencing with students individually during this time for things like weekly assessment, writing conferences, etc., students needed to learn to respect this time as sacred. I introduced a sign and chant which said, "Please see me if there is a fire, flood, tornado or blood. Otherwise, a conference is the prize."
Every Monday (or daily if you have centers which change each day), students were taken on a "center walk" during which they learned what centers would be located where.
I discussed the goal of each center. They were informed of the specific objective and given a run-down on what they had to do.
There were easy-to-discern pictures which described the directions for kids who weren't yet independently reading.
Daily, students went to the paper plate clothespin chart to learn which centers they had to visit that day. I'm just not fancy.
Sure, my kids would probably love more glitz and glam, but honestly, we have all done quite well by keeping it simple, and if a kiddo has a meltdown and my chart is collateral damage, it only takes seconds to remake it.
The key to having a successful program for learning to is to know your learners.
You MUST review their IEP goals for ELA and for Math (Math workshop is a great tool, too, and can really excite kids toward STEM activities).
Grouping by skillsets and keeping those together who will interact well is critical.
Coaching those who need behavioral support is another integral element. In many cases, moving around aided in behavioral improvement for many of my kids, especially those with Attention Deficit Hyperactivity Disorder.
Never Let 'Em See You Sweat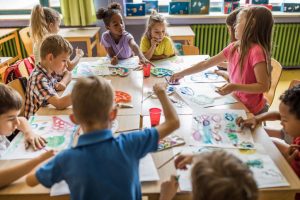 So then CAN our Special Needs learners do group work?
Yes, they can.
Is it going to look exactly like it does in your general ed. peers' classrooms?
Maybe.
Is it going to be perfect every day?
Nope.
Will it be an effective tool for students?
Yes.
Will it matter what your kids' skillsets and identified needs are?
YES!
But herein lies the opportunity for Teachers to develop their skills of modification and adaptation.
Easier said than done?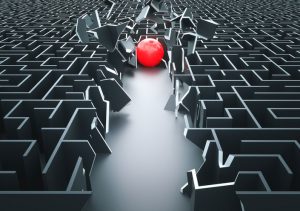 As Teachers, we may first feel enthusiastic…or maybe some of us feel LESS than enthusiastic… about a new routine we're about to bring to our classroom.
We then start to get inside our own heads with the unfortunate result being that it takes us right out of the very idea which we know will elicit enthusiasm in our students.
WHY??
Will Shayla with the fine motor impairments be able to manipulate the tools necessary to write the responses evoked by one of your centers?
If you know there may be an obstacle to her success, put a Teacher's Aid at that center. The Aid can assist Shayla in eliciting the appropriate response.
Maybe Shayla needs extra time to write her less-than-perfectly-formed letters to construct her written response…but she CAN do it.
Maybe Shayla needs to respond orally. So, she does.
Maybe Shayla needs to respond using eye-gaze with multiple response options…and gets the question correct.
Maybe Joseph needs the cut-and-paste answer sheet to be pre-cut so he can wheel his wheelchair to the center with ease.
Joseph knows you understand he is capable of comprehending and demonstrating comprehension of the material. He also knows that you want him to be as independent as possible but he needs just a bit of support.
So, you pre-cut the answers off the sheet.
It's challenging enough to know the answers but it's more challenging for him to glue them into the appropriate places.
You've removed a barrier. Joseph finds success at center-based learning with other students.
Some Teachers think he will be successful.
Many think he won't.
They stink.
You Can't Serve Two Masters, So Will You Choose Correctly?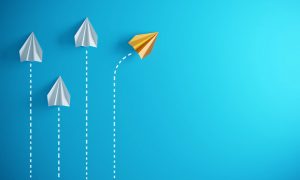 Stevie has a disability which causes him to use crutches and move a LOT more slowly than others.
When there is group work which involves pretty much any type of process, it's going to take longer. It just is.
And that's okay.
It just is.
Because Stevie CAN do the work. He CAN do the tasks. He CAN love learning because we do fun things which TEACHES ALL KIDS what they need to know.
Be the Teacher who stands up for what's right.
Be the Teacher who is offended by comments that come from ignorance or ridiculously outdated ways of thinking.
Be the Teacher who makes the classroom fun.
But if you're a Special Education Teacher, be the Teacher ALL the kids from general ed. want to have….not because they WANT a disability but because they ONLY see KIDS who get to have FUN at school while meeting the goals set for them.
Be the envy of your colleagues for all the right reasons.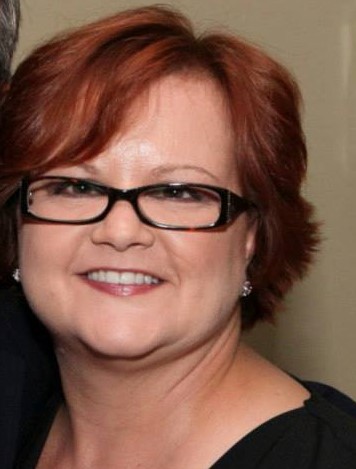 Latest posts by Mary McLaughlin
(see all)