Dealing With The Perpetual Cycle of Giving and Getting Colds at School
Teacher Talk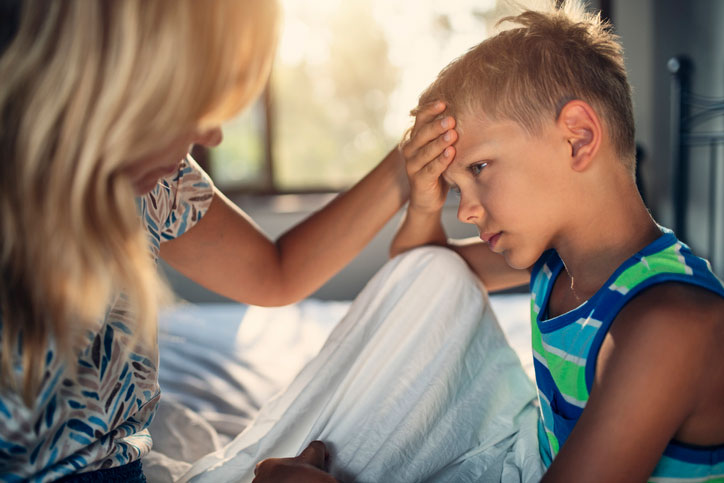 <!– mfunc feat_school –>
FEATURED PROGRAMS
SPONSORED LISTINGS
<!– /mfunc feat_school –>
My friend: "I've had it. I'm so tired of being sick…and tired. I'm tired of parents sending their sick kids to school!"
Me: "What do you do when your kid is sick?"
My friend: "I have to send them to school. I'm a single parent and I have no one to stay at home with him."
Me: "So, why are you frustrated with your classroom parents for sending kids to school who are sick? Do you GET the irony of what you're saying?"
My friend: "I want to stay at home with my child but I can't because I'll run out of sick days to use if I get sick. That's totally a double-standard but if I can't hold up my head to do my job or I can't talk, then I need to stay at home. I hate it."
…and therein lies the rub.
So Who's Gonna Stop 'Em?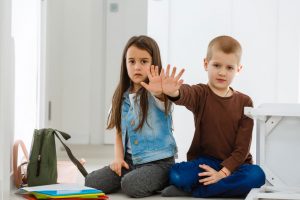 As a Teacher of kids with Special Needs, it is maddening to me when a parent sends an obviously sick child to school, pumped full of fever-reducing medication so the child's fever breaks….for the time being.
But when a child is sound asleep, shivering then sweating, on your nurse's bed or on your "comfy seating area," it's only too obvious that the child just doesn't feel well.
In many districts, if the child isn't registering a fever, the decision is left to the adult family member to take them home or not. Much like my Teacher friend, many simply choose not to for their own specific reasons.
School handbooks from all across the country specifically tell families WHEN to keep their SICK KIDS AT HOME. In many handbooks, there are even simplified charts with cartoon faces indicating how a child feels so even someone who doesn't read English - or a non-reader - can follow the rules.
The notion of sick kids at school can be infuriating to many but when schools send out truancy letters for kids who have missed too many days of school, even with notes from doctors, staying home to rest can be a double-edged sword.
Think About Others Because It's Truly NOT All About You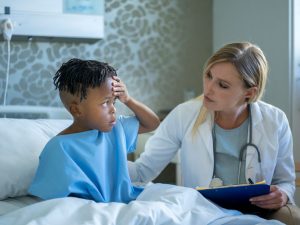 I have a stepson with Down's. When he gets a garden variety head cold, it goes right into his chest. If we can keep ahead of it with antibiotics and other appropriate meds, we can generally avoid a three-to-five day stay in the hospital. We are ridiculous about keeping him away from people who are known to have a virus…it's OUR responsibility as his caregivers to do so.
For children with compromised immune systems, cardiac issues, kidney issues, lung issues, brain injuries, spina bifida, and other disabilities rendering them medically fragile, one round of a communicable virus such as the adenovirus could be potentially deadly. This virus can cause a range of illnesses such as bronchitis, diarrhea, Pink Eye, cold-like symptoms, pneumonia, and others.
Primary solution: hand-washing, nose-blowing, "vampire" sneezing, STAYING AWAY FROM OTHERS by staying at home.
First Comes Field Training with the Booger Patrol of Snot City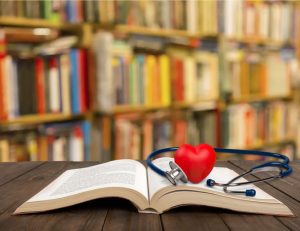 My peers tell me that they are working an extra unit into their already full lesson plans: health education. Not the kind they receive in P.E. class but the kind that teaches little ones about germs-keeping them to a minimum, appropriate handwashing techniques, "vampire" coughing, and how to blow the nose.
Wait? How to blow their noses?
Yes.
We can all agree that at the younger grades, children need assistance in understanding ALL of these and so starting last year, I implemented a unit on How To Keep All Our Friends Healthy. This included teaching the skill of effective nose-blowing. It was gross but by year's end, it was…less gross.
In our unit, we first, we take a trip to "Snot City" where we visit the Booger Patrol.
Yes, it sounds disgusting, but in a classroom full of only boys, you will forgive my need for a higher level of buy-in to the topic. Keeping it appropriately gross is just the ticket.
While in Snot City, the lessons begin with the classic "glitter sneezed into the hand to show the easy travel-ability of germs" routine.
I "sneeze" the glitter into my hand. Then I hug a student or I shake their hand.
The requisite "ewwwws" ensue.
We spend a big chunk of time following the glitter flecks so kids have a visual representation of how far "goobers" will go.
Then, the Booger Patrol suggests we go and wash our hands but first, we stop by the hand sanitizer station. A few pumps may kill the germs but there are germs all over our bodies by this point (glitter is everywhere!).
Lesson learned: hand sanitizer is a good thing, but it isn't going to kill all the germs on our body.
We head to the nearby bathrooms. Invariably, kids will touch the walls, doorknobs, or pretty much anything to which they're drawn.
Glitter is wonderful for this activity because it attaches itself to EVERYTHING.
(Did I mention that you may want to frontload your Custodian with a plate of their favorite goodies or lunch from their favorite place? Yeah, you're going to want to do that because glitter is the bane of the existence of every Custodian in every school everywhere.)
Proudly and mostly glitter-free, the boys emerge from the bathroom so we can walk back to our class.
I make a point of walking a bit slower than normal so someone will see the glitter they've left on something they touched en route to the bathroom.
Glitter germs!
Next lesson: we benefit from some Old School support from Mrs. Frizzle and the Magic School Bus DVD about germs, "Inside Ralphie's Body."
If we need a follow-up, I bust out close-up photos of viruses, germs, and bacteria. The Cool Factor is high, and they get a chance to choose their "cootie" and replicate it by doing their best drawing for display.
YouTube is a great resource for videos for kids and a great way to keep the information streaming throughout this season of sneezing, sniffing, and wheezing.
What Else Can We Do?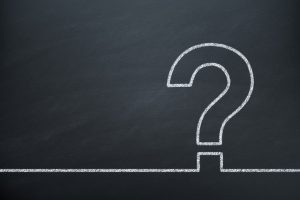 This is the question whose answer perplexes Teachers and school nurses everywhere.
We send home the handbook which clearly states the guidelines.
We make specific copies of JUST THAT PAGE in the handbook and send those home numerous times throughout the year.
We…okay, at least I… discuss it during Parent-Teacher Conferences.
Notes are sent home to share that there are several viruses rolling through the school and please keep your kids home if they're showing signs and symptoms.
It is highlighted in your class newsletter and the high points of KEEP YOUR KID HOME are bolded and underlined yet the next day Sick Willy comes to school.
UGH.
Within a week or so, half your class is sick.
Honestly, who believes Billy's snotty nose, desire to ONLY sleep all day, complaints of aches and pains, and warm forehead is simply ALLERGIES?
Girl, please.
Please Pass the Tissues…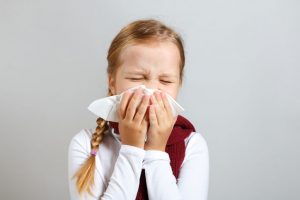 Here are the only ideas I have to offer to support a healthier school year for you as we sniffle our way through it together:
Emergen-C 1000mg of Vitamin C tabs. Many classroom Teachers believe in the benefits of this product.
Lots and lots of water. My doctor recently told me the new standard is to drink 50% of your body weight in ounces (ex: you weight 200 pounds so drink 100 ounces of water).
Speaking of advice from the doctor, I've been told to come home from school and IMMEDIATELY get out of my day's clothes and take a hot shower.
The proverb "An apple a day keeps the doctor away," may be arguable depending on which study you read, but fruit is always a good thing so I'll just go with it. It's healthier than a candy bar.
Get your zzzzz's. Eight to ten hours a night allows your body to rejuvenate at the cellular level.
Eat right: Healthy in, healthy out and all that jazz.
Exercise is proven to keep you healthier than being a couch potato.
WASH YOUR HANDS WITH SOAP AND WATER and do it a LOT. Rule of thumb: sing Happy Birthday twice while soaping it up, making it bubble, then rinsing it off.
Use tissues then immediately throw them away. Enough said on this topic.
Hand sanitizer is a good thing to keep handy (see what I did there?) when you're not near soap and water.
When you touch a common surface, do so with a paper towel or tissue to avoid direct contact with probably-contaminated surfaces.
Stay away from sick people as best you can.
During this season of cough and sneeze, I DON'T shake hands. I DO explain that I am working to keep well. Generally people have responded favorably to the effort and respond in-kind with an elbow bump or a simple verbal greeting.
The flu shot and/or pneumonia shot may be right for you.
If you get sick, call a sub. Get well.
Become good friends with your custodian and ask her to keep you loaded with Lysol and bleach wipes (at the beginning of the school year, I strike while the proverbial iron is hot and ask parents to send in three containers with their child. Usually this helps me spend a bit less of my own money).
Putting It All To Bed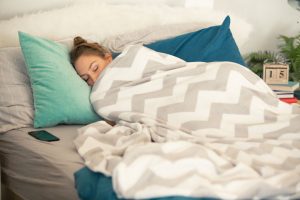 One thing every Teacher realizes is that we, ultimately, have very little control over a lot.
When our babies come to school sick, we simply do the best we can to clean up the germs, sanitizing to the level where the paint nearly comes off the walls and the silver plating comes off the doorknobs.
If they come to school sick, give them a good book, a blanket, a place to rest, and keep them hydrated so they can be back on the path to wellness.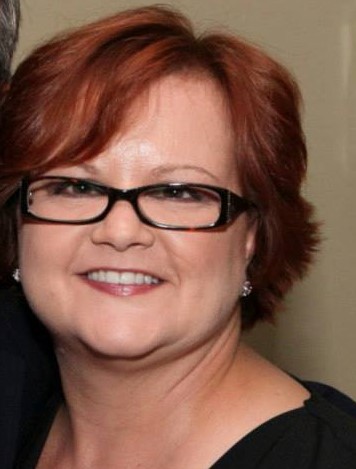 Latest posts by Mary McLaughlin
(see all)