Autism, the Impact of Trauma, and the First Days of School
Teacher Talk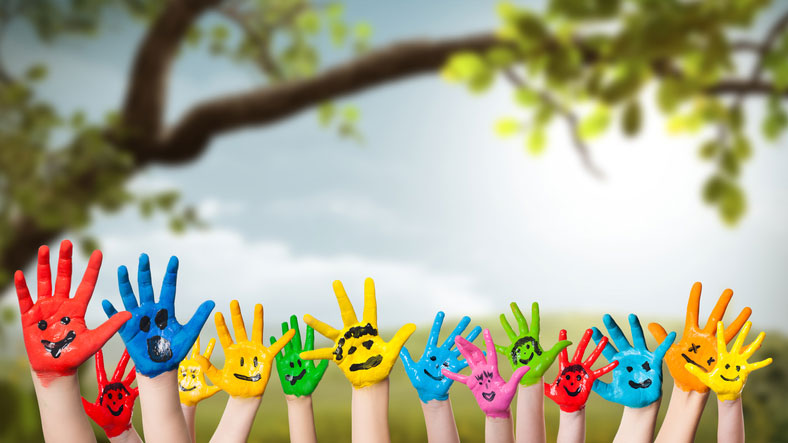 <!– mfunc feat_school –>
FEATURED PROGRAMS
SPONSORED LISTINGS
<!– /mfunc feat_school –>
Supports To Help Teachers In Meeting the Needs of a Growing Demographic In General Education and Special Education Classrooms
For students in my Southern school district, classes started in mid-August. Teachers returned for meetings a week prior.
With each passing school year, Administrations across the country engage their teams in conversations about the changing needs of modern student populations.
During my two-decades long career, a palpable shift has occurred taking us from learning to embrace people from communities to helping children deal with issues like parental substance abuse, neglect, physical and emotional abuse, intense hunger, and homelessness.
One of my former students experienced 19 moves in ONE school year. Another, sexual abuse by a parent. Still another had no idea where the next meal would come from.
These are desperate situations and sadly, Teachers across the country have a dubious camaraderie as every school in every district, be it public, parochial, or private, has students who deal with the challenges of a home life that is less than ideal.
Who Are the Children In Our Classrooms?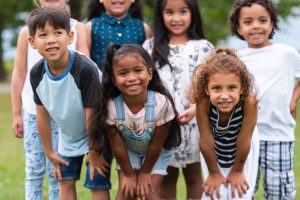 Of course, we have classrooms and schools filled with children who come from loving homes-children who not only have their basic needs met, but who are part of engaged families filled with love, opportunity, and a future full of hope.
These are the kids who, we hope, become the loving, caring friends to the children that desperately need a feeling of normalcy. We also hope that they will show that loving kid-kindness that allows those who are suffering to enjoy a day at school, care-free and as close to normal as possible.
But burning in my brain, and that of most Teachers, is the knowledge that one in six children grows up in poverty.
There are 400,000 children in foster care in the United States. Of those, 100,000 are waiting to be adopted.
Annually, 4.1 million reports are made about suspected child abuse - 74.9% are cases of neglect.
Nearly five children die from child abuse DAILY. Nearly half of those who die are less than one year old.
Nearly 65,000 children are sexually abused.
The Implications For Children With Autism
Looking specifically at the population of children with Autism, we begin to see numbers that make us fully aware that having a classroom that is both welcoming, safe, nurturing, structured, loving, and accepting is of the utmost importance.
In a recent study of 350Autistic kids who were hospitalized for psychiatric or psychological issues, nearly 100 of them had endured some form of sexual, physical, or emotional abuse and were eventually identified as having Post Traumatic Stress Disorder.
Well, duh.
The implication of that study is the identification of PTSD behaviors that can be confusingly typical of people with Autism: perseveration, difficulty with social interactions, problems with sleeping, sensory issues, and mood swings.
Putting Together Pieces To Build a Feeling Of Safety For Vulnerable Students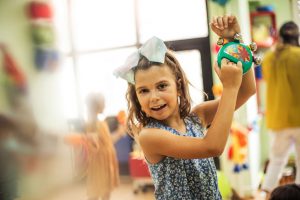 Easing students into the school year and preparing them in advance of the first day can promote a positive experience and create longed-for structure and routine for students who are typically hard-wired for a methodical day.
Suggest to the parent that a week or two before the schoolyear starts they drive the route to and from school. A few considerations would include knowing if the student will ride the bus, will there be an aid on the bus, and having the student be informed of who will greet them at each end of their ride.
Have the students "Meet the Teacher" well in advance of the first day of school. Most Teachers are in the building preparing their rooms or attending staff meetings.

Ask for an appointment with the Teacher.
Start the process in small increments. The first day, simply greet the Teacher. The next session, walk to the classroom. The next visit, enter the room. Allow a chance to explore and learn where students are to place their belongings, etc. In a perfect world, three or four (or more!) of these sessions could prove very helpful to the student.
If the student has new clothes for school, begin integrating the items into their wardrobe rotation. Remember, textures, smells, etc. matter a LOT to a child with Autism.If the Teacher has paint smocks, etc., slowly introduce these items. If necessary, an alternate item may be obtained. Ask parents to bring a set of clothes to keep at school in case a student is showing they are unhappy with their outfit.
Have your day be routine-oriented. Predictability matters.
Be flexible and understanding.
Provide a place for children to retreat. Bean bag chairs, "tents", a quiet corner with soft objects like pillows, stuffed animals, etc., and area where soft music can be heard, alternate lighting (lamps, string lights, etc.), have noise-reducing headphones available, weighted vests/blankets, hand fidgets, hand-held bean bags or other small objects which fill sensory-seekers'
Practice walking to and from any "special" classes like Art, P.E., etc. In doing so while the halls are quiet, students won't be distracted and can be attentive toward the route traveled and the location of the classrooms.
Always be clear with expectations.
Build your Applied Behavior Analysis. YouTube has a lot of helpful tutorials and there are numerous websites and articles to provide additional information.
Discern what some triggers may be. If you know them in advance, you can avoid a meltdown.
Repeat and clarify instructions as needed.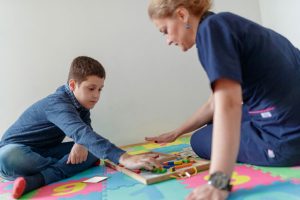 For many kids with Autism, an immediate reward system can be a real winner. Tokens to accrue for various activities, a "Your Turn-My Turn" approach to task completion with a brief sensory break in after, identifying how the child best presents their knowledge (orally, written, demonstration, etc.).
Connect with the previous year's Teacher and learn what worked well and what did not.
Invite other therapists to engage in your classroom. Occupational and Physical Therapists, along with Speech Pathologists, are amazing resources! They work closely with your students and can offer beneficial insights.
Set small and achievable goals with the student. Years ago, I had a student with Autism who did not want to be touched in any way, shape, or form. We discussed how life simply wasn't touch-free. Walking through the mall, the hallways at school, etc. created situations in which we were going to be touched passively and without intent to do harm. I told this student that I would always tell him when I was going to touch him. Every time, I said, "Steven, I'm going to touch your shoulder while I say good morning and it will be okay. I'll remove my hand quickly. " It was the same routine every day for many, many days. Eventually the student transitioned from standing stiffly and trying to pull away to offering a hug to me in the mornings-and lots of other times, too! It is always important to discuss what is and is not appropriate for students, especially those who've endured any form of trauma, so as to ensure their awareness of what is and is not acceptable.
Learn what the student's emotional and/or creative outlet is. Do they love to sing?Dance? Play guitar? Write? Are they extraordinarily great at building with blocks? Drawing? Painting? Celebrate these!
For younger students, having a picture schedule is a great passive tool in helping build confidence that what is on that schedule is indeed what will happen that day.BE SURE to discuss any schedule changes with the student as far in advance as possible.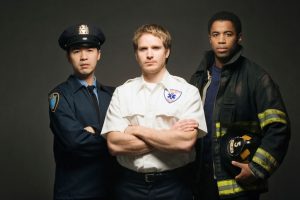 Emergency alarms can be tricky. What has worked in my classroom has been to practice, practice, practice our routine of lining up, holding hands with the adult (if necessary), putting headphones on (if needed) and safely walking to our designated spot. I have a very loud alarm on my phone which I can play in my room to simulate our school's alarm. It is my strong belief that many a meltdown has been avoided because of practicing drills. Taking it to the next level, consider teaching a short unit on first responders, what they look like in their turn-out gear, and what sounds their equipment makes may be of benefit.
In our school, the carline waiting area can be crowded, noisy, and chaotic. For some students, it may be best to have a caregiver arrive ahead of dismissal time to have a more calm end-of-day. Our Special Education bus is the first one loaded at day's end. With the assistance of paraprofessionals and bus aids, our students have a more calm, quiet, and efficient loading process.
Launching the School Year Toward Success For All
Over the years, I have learned one very difficult lesson: as much as I want to, I cannot control the environment in which my students live or in which they are raised. I cannot know what pain, obstacles, hurt, neglect, or suffering they endure.
But what I CAN DO is provide an environment for my vulnerable babies which is happy, stable, fun, and one rich with educational opportunity. I can tailor my methodologies to meet their needs. I can love them. I can understand them to the best of my ability.
If you are as good at Teaching as I believe you are-if you are in it for the reasons I believe you are-then your desire will be one we share.
We will be a purveyor of a commodity these vulnerable and precious babies so desperately need and richly deserve: Hope.
Hope for this day. Hope for this school year. Hope for the years ahead.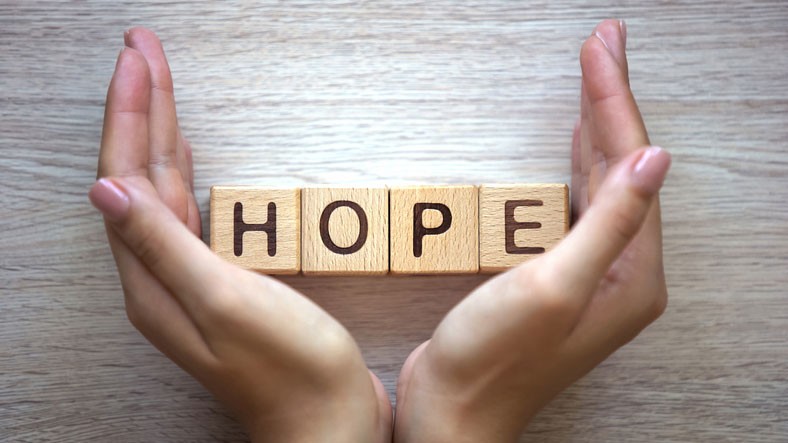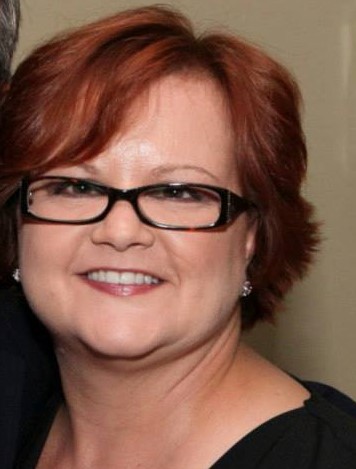 Latest posts by Mary McLaughlin
(see all)