Administrators May Not Be Well Informed About Special Education Do's and Don'ts: Educating the Educational Leader
Teacher Talk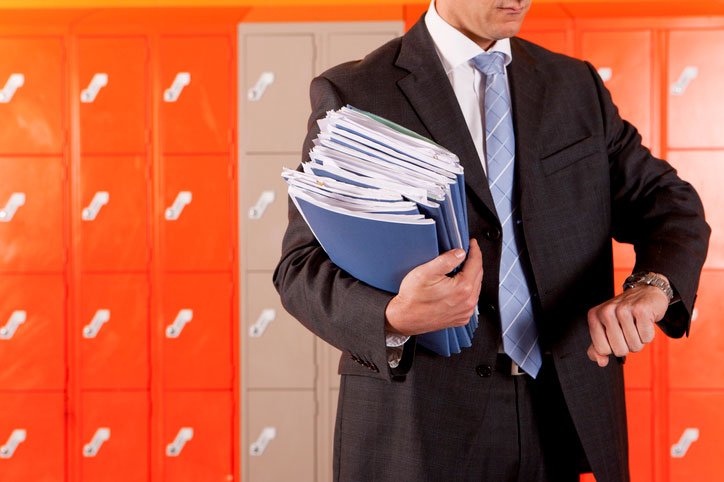 <!– mfunc feat_school –>
FEATURED PROGRAMS
SPONSORED LISTINGS
<!– /mfunc feat_school –>
My friend Elise was recently promoted to the role of school principal in her large urban district on the west coast.
During her 18 year tenure in the same district, she spent nearly a decade teaching third grade, a couple years as a Literacy Coach, and then was reluctantly cast into the role of Interim Assistant Principal when the former assistant principal was let go.
My friend was also a cheerleader coach, E.L.L. Coordinator, and an unofficial ambassador to the parents of her school's community. She was a favorite mentor teacher to new staff members and had been in the same building since joining the district.
It would seem the right person has been placed on the right seat of the right bus and it is headed in the right direction down the proverbial highway.
Elise and I recently talked on the phone, catching up on all the family matters that friends of two decades have to share. Then she opened her heart and asked her big question: "Will you please help me to know more about Special Education so I can make it better for ALL of our students and families?"
My response? "Well….ch'a!"
So What Are the Basics Administrators Need to Be Aware Of?
Principals and assistant principals are responsible for student placement.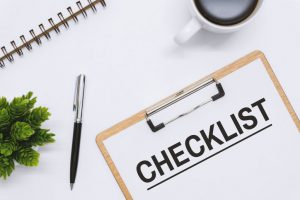 Keep in mind that Individualized Education Plans drive the program of learning for students with special needs. Goals set forth in the I.E.P. must be the primary focus of the student's education. That said, students who receive appropriate support from educators, administrators, and home can be placed in the general education setting IF they have appropriate support.
The Individualized Education Plan presumes that all special education students will be placed in general education. It is the responsibility of the IEP Team, comprised of parents, educators, special educators etc., to determine if there is a more appropriate placement option, known as the Least Restrictive Environment, based on the specific needs of the student.
Building administrators are responsible for fostering collaboration between the building's Special Educators and general educators .
Administrators are responsible for establishing and seeing to it teachers stick to agreed upon release times to ensue students get the time they need in different classes and programs throughout the building…. Well, it's actually the responsibility of teachers until it becomes a problem, at which point principals get involved.
Ensuring peer-to-peer conflicts between teachers are appropriately resolved - now that is most certainly the job of the administrator. Everyone should feel as though their perspectives have been heard and considered carefully.
Building administrators are responsible for providing support when behavior issues arise in special needs students.
Many special education and general education Teachers have confided that their Administrators tend to turn a "blind eye" toward assisting in the calming or cooling down process of students who are in a serious melt-down mode. In numerous surveys, a vast majority of educators suggest their administrators seem to be in meetings or unavailable during times of crisis.
Several administrators have shared with me that they are not given enough budget money to provide dedicated personnel to hire and train aids to act as intercessors.
One brave administrator shared that when a student's IEP indicates a 1:1 is to be with a particular student, oftentimes the district simply will not hire the required personnel. It is their position that they don't have the funds to allocate. If a student's IEP states the need for a 1:1, hearing 'no' from the district can cause parents to appeal the decision through Due Process under the IDEA Law. If the TEAM agrees an aid is unnecessary, that's a different story.
Special needs students are a part of the school's population. As such, they should be welcome to participate in all programming.
Too many times, special ed teachers are told that a particular assembly would be "Just too much for your class." Um, no. Special ed students are to be welcomed to all events in the building.
Granted, there may be too much noise or other sensory-related issues which may trigger a particular child. In cases like these, a decision is made appropriate to that specific child.
However, to exclude all special needs students from the OPTION of attendance is not the right thing to do by anybody. More than once, I have witnessed administrators telling special education teachers that their classes are not eligible to attend a field trip. Nope. To flat out say no is just not acceptable.
More than likely, the administrators have had no training in special education law.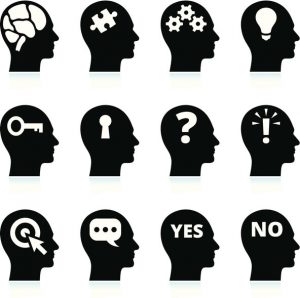 In some cases, principals have not attended IEP meetings nor do they understand the legal implications of not following the IEP.
Principals need to dig in, get their hands dirty. They should start engaging with special education teachers, the district special education directors, and seek out training opportunities.
Need a place to start? Read the Procedural Safeguards section of the Individuals With Disabilities Education Act.
Administrators could also connect with a special education teacher in their building and ask to walk through an IEP. Becoming familiar with the document, understanding that goals are specific for each student and that they drive instruction could be very eye-opening for uninformed administrators.
If you're a teacher looking to engage your principal in the process, ask for administrative input while writing a student's Behavior Intervention Plan.
When administration sees exactly how much time goes into addressing behavioral goals, tracking progress, and what all goes into writing a Behavior Intervention Plan, everyone involved is more fully empowered to create a supportive environment for meeting academic and behavior goals.
Invite your administrator to shadow you for a day. Yes, for a day.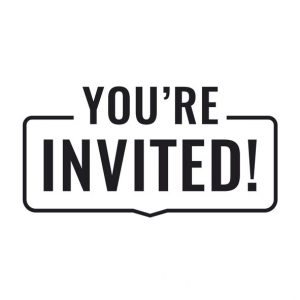 Encourage your administrator to engage with your classroom for an entire day. While this could be a scheduling challenge for them, their eyes will be opened to the many intricacies a day brings to the average special education classroom.
Set up a teaching station/small group scenario that allows the administrator to be a guest teacher in your class. What a great way to build team spirit and understanding between staff and administration!
Be the Researcher.
Prepare a packet of basic information you believe would be helpful to an administrator. On more than one occasion, I have done this. DO be sure that the articles you present are informative, interesting, and when you present them, do so from a perspective of, "I found this interesting and insightful. I thought maybe you might, too."
If you have a student with a disability that is uncommon or new to you, present the administration with information so you're both in the know.
Taking the job means taking responsibility. Taking responsibility means taking action.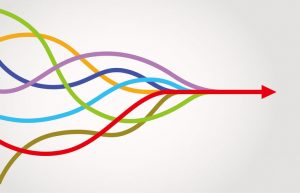 My friend Elise openly admits that she works with a limited thread of information. She owns that she relies on the knowledge of the special education teachers, but questions whether they always know the right answer.
The issue of not being familiar with handling issues related to kids with IEPs goes both ways…
One of Elise's biggest concerns is that she takes the appropriate action for kids with IEPs in the event there is a discipline issue. Say, for example, she needs to suspend a child for vandalism. The district Code of Conduct indicates a five day suspension is an appropriate punishment for this behavior. But she ends up feeling conflicted if she isn't able to enforce the rule, wondering if she's making the best decision for a middle school aged student who has been given repeated opportunities to correct the behavior, and whose IEP is for speech/language only, and who shows no remorse for their actions.
With ever changing laws, rules, and regulations at the state and federal levels, keeping our proverbial saws sharpened is important as we move in to the 2019-2020 school year.
Elise's commitment for this school year is to seek out resources and opportunities to learn more so she can do her job in a way that is sensitive to the needs of students on IEPs, while also being fair since she also has to be sensitive to the needs of all the students and teachers in her building.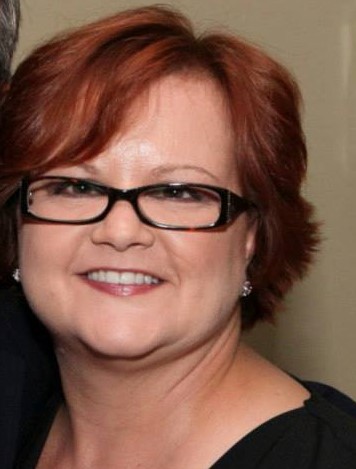 Latest posts by Mary McLaughlin
(see all)