8 Things to Think About As You Start the School Year
Teacher Talk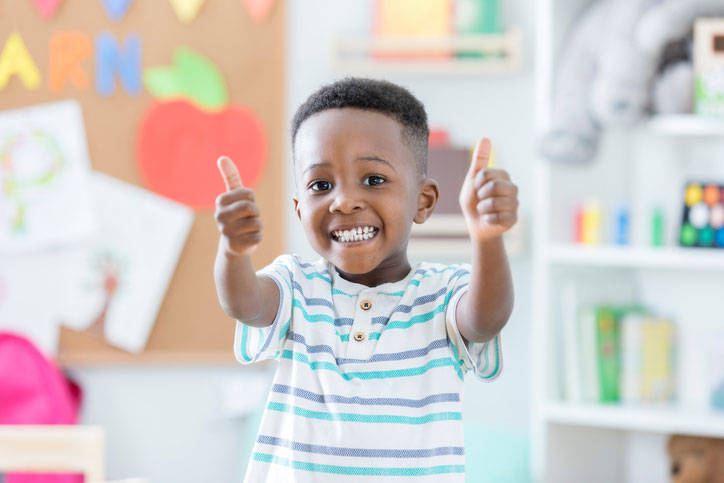 FEATURED PROGRAMS
SPONSORED LISTINGS
As you start school this year, do you feel you are more efficient than last year? What makes us feel better after we get more years under our belt?
Starting my second decade of education…I can't believe it. Many of you have been around longer than then that, but most of you are in years 1-15. In the last survey completed by National Center for Educational Statistics found that only 39% of the teachers had over 15 years of teaching experience. This was last compiled in 2011-2012, and I would venture to say this number has decreased even more as the baby boomers have almost all retired.
What types of things do veteran teachers spend time on before the year starts? The following eight things are worthy of your time before you start the school year. What else would you put on this list?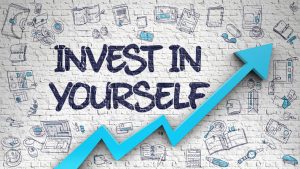 1 - Professional Development For Your Personal Goals
What do you see yourself doing next year, five years from now, or 10 years from now? These questions should help spark your professional development plan. Tying your professional development plan to your long terms goals can be beneficial for you down the road. Too many times teachers start their master degrees without a plan for future job tracks. For example, a regular education teacher garners their masters of arts in teaching. As this degree will help a teacher go across on a salary schedule, it may not set them up for a future position. I am a huge proponent of getting your master degree as soon as you can possibly handle the load…many start before they are even tenured. Another bonus for getting it early is your career attainment…you will make that much more over your career. What aspirations do you have? Here are some examples where you can get more money in the current position while being a general educator and also set yourself up for a future position in education:
Masters of Literacy = Literacy Teacher, Instruction Coach
Masters of Science = Science Instructional Coach
Masters of Mathematics = Math Instructional Coach
Masters of Technology = Technology Coach, Director of Technology
Masters in Leadership = Instructional Coach, Assistant Principal, Principal, Assistant Superintendent
Masters in Special Education = Special Education Coach, Special Education Administrator, Supervisor of Special Education
Another pathway to feed your growth mindset is to find professional development that fills one of these two niches: personal weaknesses, or current teaching assignment. Many teachers are apprehensive to take professional development in areas in which they are not proficient. Teachers with strong growth mindsets search out professional development in the areas they understand are their weaknesses. For example, I know I am not the best writer, but I have continually found more and more professional development in writing and reading strategies. These were my two most hated subject areas as a student…to much of my teacher mother's chagrin! Another pathway is when teachers find professional development that is specific to the subjects and courses they teach. Becoming exemplary in our instructional areas increases what we bring to the table with students each day during instruction as we can go deeper with our knowledge.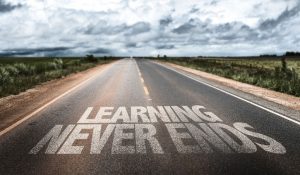 2 - Professional Development For the School or District's Goals
A teacher that is engaged in their school and district will follow the plans set out by their superintendent and principal. Successful school districts research the best professional development to meet the needs of the majority of students in their district. For example, a district is noticing a deficiency in mathematics. They set goals to meet specific needs and then find professional development that meets those needs. Highly engaged employees meet this challenge by actively implementing the professional development they receive. These teachers are constantly deciding on how they can connect what they are doing throughout the school year back to these goals. They set their own personal goals that connect to these district goals. The goals are visible in their classroom, as well as visible in the work produced by students. Successful schools use mantra and themes to build support throughout the district. This work towards a common goal increases the overall efficacy.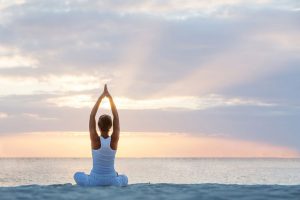 3 - Self-Care Plan
Before the school year starts, hopefully you have started a routine for your self-care plan. The plan should be put in place in order to maintain balance. Some teachers get so engrained into their jobs, they do not take time for themselves and their families. When this occurs, stress levels increase and it can negatively affect your job performance. Many of us high engaged employees have a difficult time turning off our education machines…our brains. If we can train ourselves to put more emphasis on self-care time, we then can give more to our students, families, and colleagues in education. This may sound counterproductive, but it is true. The healthier we are with food, exercise, and family, the more we can give of ourselves to others.
Eating right can be difficult for teachers. Many times we pick up food or eat out because it fits our schedule, as well as not wanting to cook when we get home. Food is the necessity for the proper energy we need to maintain the highest level of engagement! Preplanning meals, cooking ahead, or even purchasing meal plans from a company can decrease the cook time, as well as the time spent shopping. During the busy school schedule, every minute is valuable.
Setting up regular times to exercise will help. Using a calendar system where you can schedule workouts just like meetings is one more reason to continue your self-care plan. In fact, getting someone else to work out with you increases your chances of follow through with your self-care plan.
Family time, being present, can never be replicated in another fashion. We must cherish the relationships and the time we commit in our house. When our children grow up or move away, we will miss the time we spent when they were younger. We definitely do not want regrets that we should have played more games, read more books, or hung out more with our family. When our family is healthy, we too are healthier to handle stressful situations when they arise. Finding that balance is our goal.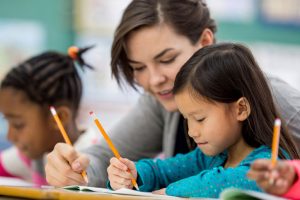 4 - Learn About Your Students
When we learn about our students before they set foot in our classrooms, the more we can plan for their success. We learn about their likes, dislikes, strengths, and weaknesses. When we do this, we are teaching more effectively and efficiently.
Students come to us from all sorts of backgrounds and experiences. Recently, more school districts are finding ways to support students with trauma and anxiety. These adverse childhood experiences can be cumbersome for not only the student to overcome, but for teachers as well. We must understand how to connect and challenge these students, too. Merely creating a strong relationship built on trust can endure some of the most difficult situations students will face. Successful teachers are strong child advocates and that means we take time to listen, support, and act on what is best for these students.
We can use achievement data, behavioral reports, health records, and other anecdotal information to learn more about our students. Previous teachers can be a huge untapped resource for information about current students. We must use them, as well as being cautious and not afraid to form our own opinions about the students seated in front of us.
Take time to read and learn about your students. You will find IEP plans, RtI Plans, 504s, or even health care plans that need immediate attention as they enter your classroom. Be the first advocate for these students each year by taking time to learn about them.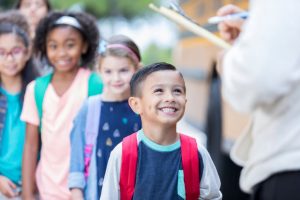 5 - Plan Your First Day and Beyond
This past year at my school we used a hashtag, #BestDayEver, for our day one theme. First impressions matter and when we put relationships first with our students everyone wins. We had a local radio station broadcasting live on the front lawn of our school. They played music, conducted interviews, played games, and had fun with students as they entered school.
Plan your first day so that is memorable for students and so they want to come back the next day, and the next day. Creating a theme, finding engaging activities, and celebrating students are just a few ways to get parents and students wanting more of your school and class room. The more prepared you are, the richer the learning experiences will be for students.
Take the time to decide what you want students to hear first, next, and last throughout the day. Chunk your day into these types of segments. We know that students learn best at the beginning and end of a lesson; plan these parts of your day or lesson systematically.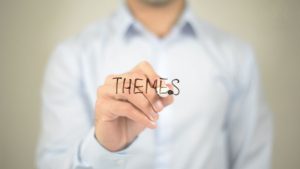 6 - Set Your Theme or School's Theme for the Year
Having a theme for your school or classroom can be fun and engaging. A theme helps students connect all their learning around a common mantra or idea. These rich experiences do not have to be expensive, but when well connected to learner outcomes, can make learning fun. The book Wild Card, by Hope and Wade King, talk about how setting up a theme and engaging environment can change the way you teach… "Be the Wild Card." This powerful concept is a game changer for many educators.
One teacher in our school created a jungle in her classroom. Everything in the classroom is connected to this jungle environment…from writing station areas to school supplies. Students are immersed in a jungle atmosphere where they are on a safari from day one until day 180. Students will remember the experiences she creates with this theme.
Our school's theme this year is #GotGrit. We based our theme off Angela Duckworth's research on grit. We are teaching our students what "Grit" is and how to find it around our school. Students are celebrating others who show grit over time, as well as teachers finding "Grit Students of the Week." In addition, we are have partnered with another elementary school who has chosen the same theme. We will be exchanging students, working on leadership, and finding grit in each other's schools. We will bring that information back to our schools to share.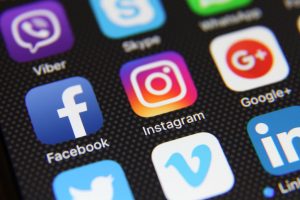 7 - Set Up Social Media and Ways to Connect with Students and Families
Social media can change a school, especially if you believe in the saying, "Tell your story so someone else doesn't tell the wrong one." We are in the day-and-age of social media where schools and teachers can push out their own news and materials. Parents and community members can stay connected with pictures, stories, and video more than ever.
There are a multitude of social media tools that can help tell your story. Some of the most popular communication tools are Facebook, Twitter, Instagram, Class Dojo, Seesaw, Remind, class/school web sites, and more. Each of these gives daily access to parents and community members. Celebrating positives and continually showcasing learning can create a vast fan base.
Your school may have their own social media accounts, with permission, you may set up your own account to start telling the story in your classroom.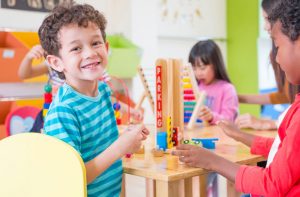 8 - Set Your Room Up Before Day 1
The physical arrangement of your room can have a large impact into how your classroom runs. Where you place desks, tables, chairs, or even if you only use flexible seating and no desks, you must think how your students are going to be successful learners. How will you set up procedures and routines in your classroom?
One of the best professional development opportunities I have found recently is Angela Watson's 40 Hour Work Week. She has some great resources for you to set up your room. You can start this program with a cohort of other teachers and have access to people, ideas, and strategies that connect to what you are currently working in your classroom. If you have not researched this program, I highly recommend it.
Function and effectiveness are two things most teachers do not think about when setting up their rooms. Many just set up their rooms in the same fashion as when they were attending…rows and columns. Some people call this the "cemetery format." The negative connotation refers to students having to sit at their desks away from others with the expectation that they do not talk.
At the beginning of the school year a teacher needs to put time into several areas for successful set up of his or her classroom. Teachers can decide where lines will be, what technology they will have access to and where, where the most used supplies will be located, as well as where assignments will be turned in. Setting specific routines and procedures will need to be devised to determine what is most effective and efficient.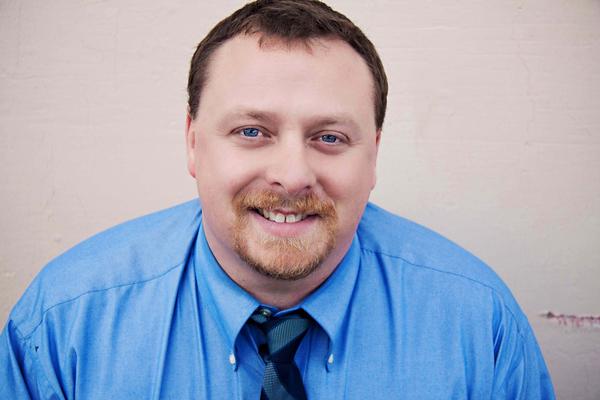 Jon Konen is a father, husband, K-6 elementary principal, and freelance writer in Great Falls, Montana. He has taught most all grade levels K-6, and has been a K-12 principal of a rural school. As a 5th grade teacher in 2010, he won the Presidential Award for Elementary Math and Science Teaching (PAEMST). As a principal, his school won the 2012 Blue Ribbon Award. In 2018, he won the National Distinguished Principal Award (NDP). He is the author of two guides, An Educator's Guide to Combat Bullying & Bully Prevention and Teacher Evaluation: A Transition Guide to Exemplary Performance. He has authored a children's picture book that will be released in October, 2018 titled, Principal Reads and Benjamin's Visit to the Office…Not the First!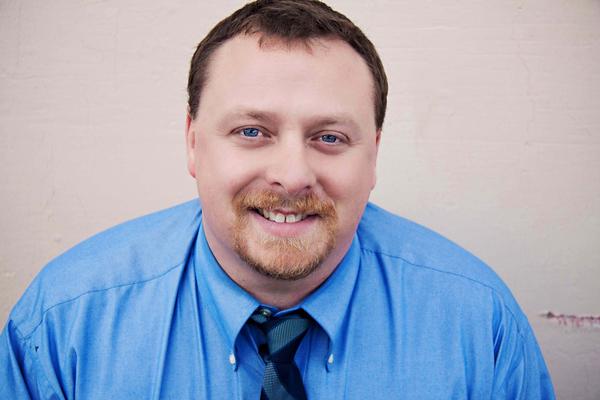 Latest posts by Jon Konen (see all)