10 Reasons Why You Should Move to Montana to Teach
Teacher Talk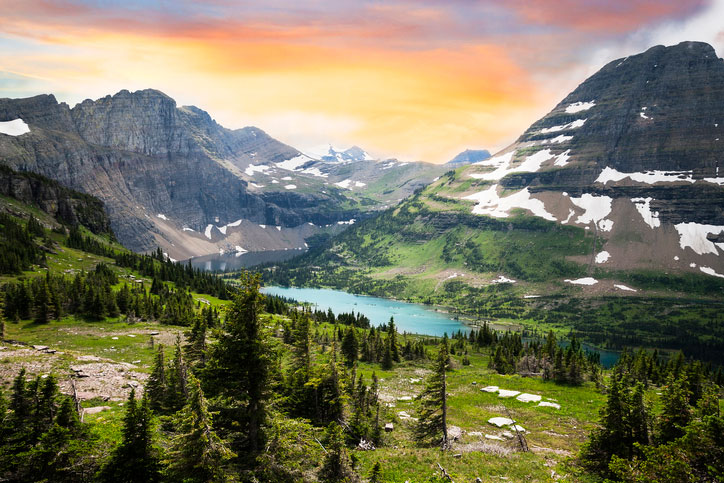 <!– mfunc feat_school –>
FEATURED PROGRAMS
SPONSORED LISTINGS
<!– /mfunc feat_school –>
Why not promote my state? In fact, why don't we all create a Top-10 list for why teachers should move to our respective states to work?
I am a little factious here, but I understand that my Top 10 will make you want to move to Montana! If you are a Montanan reading this, you are already worrying about the upcoming flood of "out-of-staters"…BUT, we need it!
We are fighting to fill jobs across our state in both rural and urban areas. I predict it is going to get worse before it ever gets better.
To clarify, I need to challenge your thinking of the definitions of urban and rural before we start this article. These terms mean something very different in Montana! In fact, I would argue the classifications should be: rural (100,000-200,000 people, which accounts for all but seven cities in the state) and frontier (the rest of Montana)!
We can argue that each state has unique qualities that make that area of the country special for teaching. I am sure you will find educators that love their job, their community, and their state. We all need to be promoting our states as a way to stem the exodus of educators, as well as pull some new people into our profession!
Here are my top 10 reasons why you should move to Montana to teach…all examples and rationale connected to personal experience!
1 - Scenery is Unmatched: Mountains, Rivers, Lakes, and Hot Springs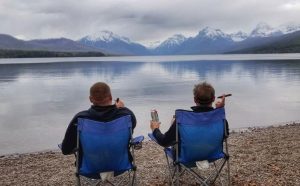 To each their own, Montana, the Big Sky state, has scenery that is unmatched by the Swiss Alps, rolling hills of Ireland, or beautiful Tuscany coast. With mountains carved by glaciers, the Western half of Montana is picturesque, while the eastern half is known for having the most beautiful big skies over wheat fields and cattle-grazed prairies.
I believe Glacier Park rivals any mountain range in the world for beauty, jaggedness, and breathtaking views. The Going to the Sun Road is a manmade road cut into the side of a chain of mountains which includes a tunnel. As you drive you will notice one side drops off more than 2,000 feet to the bottom, while the other side of the road contains a Weeping Wall. In the spring the Weeping Wall will shower you down with cold glacier fed water if your sunroof is open. Wouldn't this be a good place to meet colleagues and work lesson plans? Maybe it's just me lesson planning here, but you may want to just enjoy this area without a school focus?
You will find me on rivers, streams, and creeks as they can be found all over the state. They make for great visits, wedding proposals, or just a cool soothing swim. The Missouri River, the longest river in Montana, starts at Three Forks, Montana where three rivers, Madison, Gallatin, and Jefferson, all combine. Avalanche Creek, the most hiked trail in Glacier National Park, is beautifully cut into solid bed rock and flows down from Avalanche Lake a mere couple of miles from the trailhead. Wouldn't this be a great place to hold a school retreat?
Personally, I judge how good my summer is based on the number of times I am on the water. We are lucky to have some of the most beautiful lakes in the US only a few hours away. My first teaching job in Montana was at Lakeside Elementary on Flathead Lake. My classroom overlooked the lake…which was actually not good as I wanted to play hooky and water ski! Flathead is the largest lake in Montana and has miles of coastline that accompany so many different types of activities.
For over a decade I have been spending a week or more at Seeley Lake. This lake is beautifully set in between two mountain ranges and supplies many people with ample water activities. Wouldn't you like to bring your laptop and work while on a boat or dock? Maybe it's just me, but nothing beats this as an educator in the summer!
I love soaking in hot springs! White Sulphur Springs, Montana holds two gems that are near to my heart, hot springs and excellent steaks! These natural hot springs are a quiet place to soak away stress, secondary trauma, and focus on what is right with education! Start with a steak at Bar 47 and you can't go wrong, and follow it up with a microbrew from 2 Bassett Brewery.
Another experience is Fairmont Hot Springs in Gregson, Montana. This Olympic sized pool is fed also by natural hot springs. When the snow falls this Montana jewel is a memory making experience. For around a $100 you can downhill ski at the Discovery Ski mountain, soak in the pool at Fairmont, and then gorge yourself on a Montana prime rib at Barclays 2 in nearby Anaconda, Montana. As a teacher, how would you spend a $100 in order to rejuvenate yourself after a long week of educating youth?
2 - People are Nice Here…and Dare We Say, "Nicer?"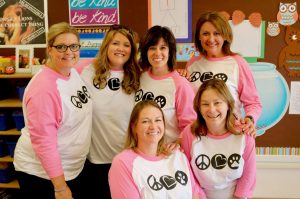 If you live in Montana you may not notice this next quality until you get outside of the state. We hear out-of-staters saying this all the time, "People are really nice in Montana." If you live here, it is just commonplace. We believe we live in a secret area of the world where things don't move as fast, except the wind, and people know each other. If they don't know each other, they know someone who knows them…connections abound. I believe this is why everyone is nice in Montana. Our sports and activities all connect us, making it a place where we all can work and learn to get along. It seems easier here than the hustle and bustle of other urban areas.
When you move here, you will notice this aspect right away. You will need to decide if you want to contribute to the positive nature in our communities or be ousted and labeled the "out-of-stater."
Joking aside, we hope this is one quality you will love about Montana education! Why not teach in the state with the nicest people? NO, we are not full of ourselves. We just know that being the fourth largest state with a little over a million people, when our truck breaks down on the road a mere 45 miles from the next community (or even house), it would be nice if our fellow Montanan's would stop to support us! We must be nice to everyone!
3 - Cost of Living is Less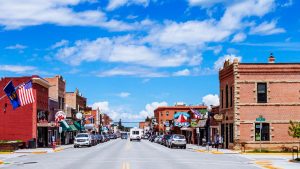 When renting or buying a home in Montana you will find a wide variety of prices. You are bound to find a community that fits your budget. From the lavish areas of Whitefish, Bozeman, and Big Sky, to the rural communities of Rapleje, Harlowton, and Yaak, we can find a place for you that fits your lifestyle and budget. Groceries, gas, and supplies tend to be cheaper in Montana than other surrounding areas.
The median household income in Montana is $53,386, which is roughly $7,000 less than the US average according to data from 2017 from the www.DepartofNumbers.com. Looking at recent postings (1/20/2020) for education jobs and comparing rent in the following areas you can compare it to your state:
Fort Benton, MT - Rent a 3-bedroom, 2,200 square foot home on the Missouri River for $1,861/month.
Glendive, MT - Rent a 3-bedroom apartment for $750/month.
Libby, MT - Rent a 3-bedroom apartment for $650/month.
Dillon, MT - Rent a 2-bedroom apartment for $705/month.
Livingston, MT - Rent a 2-bedroom apartment for $950/month.
What community in Montana do you want to live and teach?
4 - Outdoor Activities for Every Season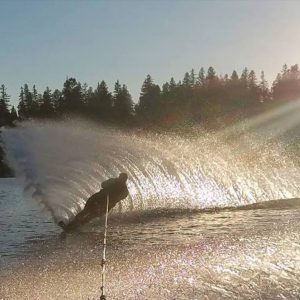 Most people who live in Montana have been here their whole lives. Many people who grew up here move away and then come back to Montana because of the lifestyle it provides. The goals of many young professionals include moving back in order to find a way to do similar work back here in Montana. They are willing to give up big salaries or other luxuries because of what Montana offers. I am one of those professionals. I did my student teaching at Pioneer Peak Elementary between Palmer and Wasilla, Alaska. I absolutely loved Alaska and may move back there some day, but my love for Alaska is nothing as compared to my love for Montana.
I cannot count how many different outdoor activities and areas of Montana I continue to explore. The picture for Reason#1 shows two administrators drinking a PBR beer and smoking a cigar while discussing education in Montana. This was done after a 35+ mile bike of the Going to the Sun Road before it was fully plowed for snow and travel by motor vehicles. Accessing this area before the road opens to cars is a rare and wonderful experience that I hesitate to tell people about because I never want that to change. Bears bounced long the roadway as we biked by them knowing our two wheels had just enough speed to bolt by them!
Though I am not a huge fisherman, I live by one of the world famous trout streams. The stretch between Wolf Creek, MT and Cascade, MT holds a section of the Missouri River that is not topped by many other fishing areas in the US. People fly in from all over the world to fish this area.
Here are the activities I do outside in almost every season: swim, water ski, snow ski, run, hike, bike, snow shoe, and "Jeep-ing." The locations may change, but the activities mostly stay the same. Our water ski season roughly runs from the end of May to the beginning of October…with the correct equipment of course. Winter weather sometimes starts early in October, requiring me to winterize the boat, and it usually runs through the last part of March and the first part of April. This seems like a long winter season, but if you mix in some 60 and 70 degree days in the "edge" seasons, you will get to sneak in some more activities! What outdoor activities do you want to explore when you teach here?
5 - Multiple Openings Around the State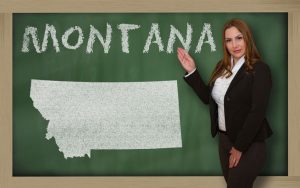 You can find almost any teaching job opening in Montana for education…most certainly. In fact, we have several positions that go unfilled every year.
A scary trend lately has been school districts hiring outside of the United States to fill positions. Do not get me wrong, I am all about immigration as that is what has made the US diverse and strong. What I am afraid of is the immigration of teachers to the US who are willing to work for less pay. I see superintendents filling positions with immigrants for two reasons: 1) fill positions where there are no candidates, and 2) meet budget constraints. Montana school districts have not been immune to this strategy.
Doing a deeper dive into this problem we find that education across the nation is taking a hit in many of our communities. Teaching is not one of the most treasured and trusted professions, as it once was. Public education especially is taking attacks that are causing families to pull their children and put them in private schools. I understand that is a parent's choice, but we must look from a broader perspective. Public education, specifically Free and Appropriate Public Education for all, is what this country was built upon. As we see this movement of the "have's" and the "have-nots" in education, these problems are going to persist. We must come up with creative solutions…like promoting our states! What makes your state, your district, your school the best place to teach?
6 - College Credit is Cheaper than in Most States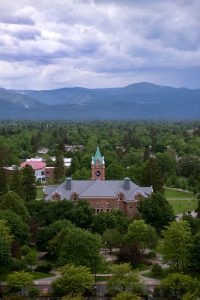 I tease some students who pay top dollar for their education degree. Yes, the college or university may be elite and prestigious, but to get a teaching degree…I question their financial decisions and abundant loans they amass. Many of these graduates will be paying off their degree a greater portion of their teaching careers. Yet, we need educators!
The salary schedule for a new teacher is such an enticing grid of numbers. We know we are guaranteed more money the longer we teach and the more education we get. In fact, I consider it "lost money" the longer it takes a teacher to get their master's degree. But it's easier to do with more manageable tuition rates - almost 80% of the teachers in Great Falls Public Schools have earned their master's degree, for example.
Earning graduate credits in Montana is economical, and provides some of the highest quality education in the nation. You can get a master's degree cheaper than almost any other state in the US. I personally have credit from the following universities in Montana, much cheaper than many out of state credits: Montana State University - Bozeman, University of Montana - Missoula, MSU-Northern, MSU-Great Falls College, and MSU-Billings.
Here is listing of the current cost (2019-2020 school year) for graduate level credits across Montana's cheapest colleges and universities that offer master's degrees (8 credit comparison; in-state tuition shown only):
Come for the teaching job, but advance your education while you are here!
7 - Sports, Arts, and Music Thriving in Areas Across the State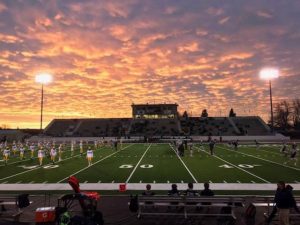 We have a lot of activities we can do in Montana, especially when we get off our horses! Yes, I have had out of state colleagues sarcastically asking me the following questions: 1) "Y'all ride horses there?," and 2, "Isn't that part of Canada?" I sometimes lie and tell them they need a passport and they better wear boots and chaps when they cross the province (state) so they don't stick out like a sore thumb!
There are no professional sports teams in Montana, though we have minor league baseball in several communities. Our two largest universities provide much excitement as the Cat-Griz football game between Montana State University and University of Montana is one of the oldest rivalries in the US. These games are packed and usually sold out each weekend. As a future Montana teacher, you will need to come up with a connection to one of them immediately as you will be required to have an allegiance to one of them.
Knowing there are no professional sports, high school and club sports dictate family schedules as well as school schedules here. In fact, more than a dozen schools have went to a 4-day school week…due in part to the travel for sporting events on Friday's.
In our rural schools, and some of our larger schools, you will find teachers with multiple degrees, certificates, or minors teaching a multitude of courses to several grade levels. In addition, you will find teachers and administrators who coach sports, many are even the athletic director. For three years in Power Public Schools (in Power, Montana), I was K-12 principal, athletic director, and junior high basketball coach….I often filled in for the janitor, clock operator, concessions manager, and more! Whatever sport you would like to watch or coach, we have most of them here in Montana!
Our communities are steeped in local artists from the Wild West to newer artists that explore what Montana has to offer. The Russell, one of the largest western art auctions in the US, held every spring in Great Falls, Montana provides some the greatest opportunities to purchase art from all over the west, including Charles M. Russell. The arts in our communities are an area of pride for our schools and families. The Missoula and Bozeman art communities are prominent not only in the state, but around the Northwest.
Even though we may not get all the top musicians coming through Montana, we usually can fill our stadiums and venues with like-minded music followers. We combine several artists to create events such as Rocking the Rivers, Red Ants Pants Festival, and Montana Folk Festival, to name a few, which draw thousands of music lovers each year. In addition, you can find live local music in a number of establishments across Montana. My favorite local music artists are the due called, El Wencho…the venues are packed every time they come to Great Falls. If you are an art or music teacher, we need you. We have several openings every year across the great state…and a bonus, if you want to play music yourself, you can find a venue!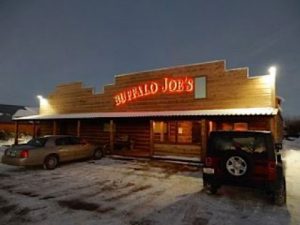 Per capita, Montana has the most micro-breweries in the nation!
I will leave that tidbit there by itself for you!
As a teacher you may not be able to drink excessively and do a great job instructing students every day. In fact, I recommend never teaching with a hangover…ever! Not that I am talking from experience, but a friend told me it is not fun teaching kindergarten students with a hangover.
A decade ago when I put visiting all Montana's breweries on my bucket list, we figured it could be done in a week of strategic driving…not drinking and driving…but getting across Montana's 680 plus miles in width makes it difficult to visit all of them. With the addition of 40+ more breweries since then, this is now on my bucket list for my first free "month" after retirement!
As an educator you are always in the limelight, and knowing that, I do not like to ever drink excessively. In fact, I like getting out of town and spending time in other Montana communities. Here are my top ten favorite breweries across Montana…I apologize, I have not been to all of them…
Mighty Mo, Motorboat Apricot Wheat Ale - Great Falls, MT
Jeremiah Johnson, Mountain Man Scotch Ale - Great Falls, MT
Black Eagle Brewery, Tangerine Cream Ale - Great Falls, MT
The Galley, Blood Orange Wheat Ale - Harlowton, MT
Harvest Moon, Pigs Ass Porter - Belt, MT
Phillipsburg Brewing Company, Razzu Raspberry Wheat Ale - Phillipsburg, MT
Big Sky Brewing, Moose Drool Brown Ale - Missoula, MT
Kettle House Brewing Company, Cold Smoke - Missoula, MT
Bridger Brewing Company, Bobcat Brown Ale - Bozeman, MT
Copper Furrow Brewing, Mexican Lager - Helena, MT
Montana is well known for its beef…especially our steaks! I am proud to say I am also a steak connoisseur. Yes, I have spent time in some of the best steak joints in Montana. I am going to rank my top ten…again, I apologize as I have not been to them all, and I would love more recommendations…!
Buffalo Joe's Eatery and Saloon - Dupuyer, Montana
Elmo's Highwood Bar - Highwood, Montana
Sir Scott's Oasis - Manhattan, Montana
Barclays 2 - Anaconda, Montana
Lindey's Prime Steak House - Seeley Lake, Montana
Lolo Creek Steak House - Lolo, Montana
Beef and Bone Steak House - Ulm, Montana
The Frontier Bar and Supper Club - Dunkirk, Montana
Carter Bar and Grill - Carter, Montana
Cattleman's Cut Steakhouse - Great Falls, Montana
As a teacher and principal, I love to get out into small communities and connect with the locals that I have once met…and many that are new to me! Nothing is more adventurous than making a list and trying to get to those locations to enjoy with friends. I would put any of these food and beverage locations on my list. In Montana, we celebrate and support our local eateries and breweries. As a teacher in Montana, you will understand the significance of supporting your local businesses as you become a member of one of our great communities.
9 - History Abounds in the Wild West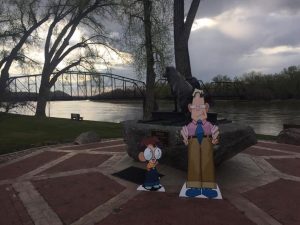 Growing up in the small town of Fort Benton, I loved the visitor signage on the river front that read, "Bloodiest Street in the West." I loved this history and couldn't believe I was on the same street where the likes of Jesse James once stood. This small town of roughly 1,400 residents is home to the heart and history of Montana. The rest of Montana grew from Fort Benton. It was the furthest the steamboats would come up the Missouri River as the water falls of Great Falls, Montana would not allow further passage. You can imagine all the people coming west to start a new life, or maybe to run from something, or even to run to something…like gold! You will find some of the notorious villains, as well as famous industrial moguls that helped build our nation. Many of these people all traveled through Montana or even ended up living here.
There are infamous stories all over Montana, from Custer's Last Stand, to the world's richest hill, the Butte Copper Mine. In fact, most people don't know that Butte was home to over 100,000 people at the turn of the 19th century, which was the largest city west of the Mississippi River. Helena, the state capital, at one time had the most millionaires per capita in the US, largely due to the discovery of gold. The history of the state has been made into several movies and there are more to come.
Living in a community with rich history allows teachers to create strong instructional connections for students. Then visiting these places with your students puts them right in the middle of the action, like Lewis and Clark Interpretive Centers in both Fort Benton and Great Falls. Come visit and learn about the vast history that makes Montana unique, and definitely a frontier!
10 - Population Challenged!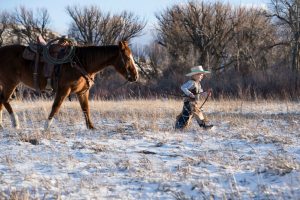 Most of us Montanan's are proud of the population size of our state and communities. There are a few communities that are growing much faster than the rest of Montana like the Gallatin Valley, Flathead Valley, Missoula Valley, and Helena Valley's. Yet, we have several communities that have actually had no growth, or even population reductions. We have seen several schools in our state combine, or consolidate. In fact a football game on Friday night might include six communities (Judith Gap-Moore-Hobson vs. Denton-Standord-Geyser) The migration of families from rural settings to more urban areas has been evident across much of north central and eastern Montana. How do we keep these schools open?
Did you know Circle, Montana is the furthest community away from a Starbucks in the US? Another aspect of being "frontier," you can drive between Lewistown, Montana and Glendive, Montana, a whopping 244 miles, and see less than a couple hundred people! At 70-80 miles per hour, as long as you can dodge deer and the highway patrol, this can be done in a little over three hours. My parents took me to see the sink in a bathroom in Lewistown that lands exactly at the geographic center of Montana. You can drive 6-7 hours each way and you may not hit North Dakota or Idaho. *A side note, you must visit this sink in Lewistown!
The population center of Montana is much further west, in White Sulphur Springs to be exact. Many of the communities of western Montana have more people. There are only seven communities with over 23,000: Butte, Billings, Bozeman, Great Falls, Kalispell, Helena, and Missoula.
What is different about Montana schools compared to most states is that we believe in local control and have plethora of school districts. In fact, we have 496 school districts in Montana, which serve 142,908 students. An additional fact, out of the top 1,000 school districts in the United States, Billings Public Schools is the only one with a little over 16,000 students to make it on the list.
Yes, our salaries are relatively low as compared to other states, but I hope my top 10 reasons to move here motivate you to research and relocate to our state!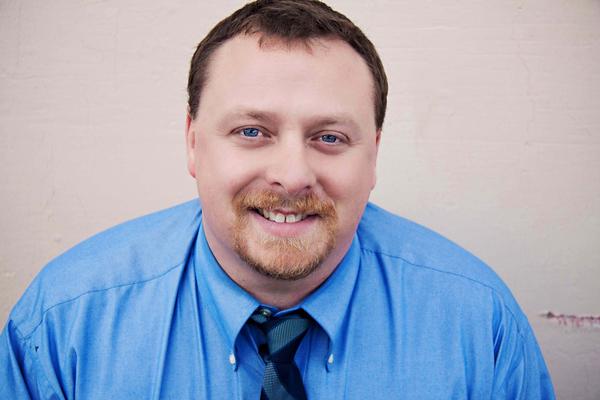 Latest posts by Jon Konen
(see all)