What Do You Do With a Degree In Special Education?
Teacher Talk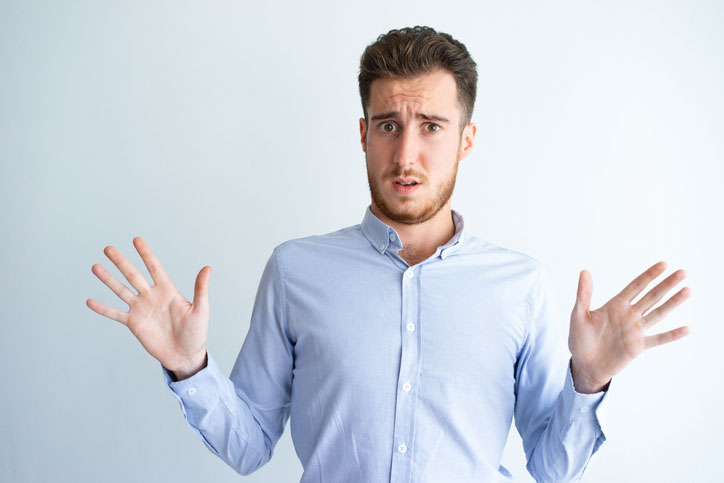 <!– mfunc feat_school –>
Featured Programs:
Sponsored School
Walden University
Featured Program: CAEP-Accredited Online Education Programs: BS, MS, MAT, EdS, and certificates in ECE, literacy, curriculum development, administration and more.
<!– /mfunc feat_school –>
You've Graduated, Have Student Loans to Pay Off, But Just Don't Want To Teach… You Still Have a Surprising Number of Options
If I've seen it once, I've seen it a hundred times.
Students graduate high school with not a single clue what they want to do with their future.
Their parents practically force the newly minted graduate to head off to college. Kids don't want to go to college, but most are unsure of what they want to do at all, so, hey…may as well go to college, right?
Majors are left undeclared for as long as possible while money is being spent or student loans being racked up.
Forced to declare a major, the person decides Teaching seems to be the path of least resistance, and hey, why not? Teachers have the summers off, a week at Thanksgiving (in many districts), two weeks at Christmas (in many districts), and maybe even a bonus week break in the Spring. Many even make some extra money acting as club sponsors or coaches.
Sign me up!
Reality Just Got Real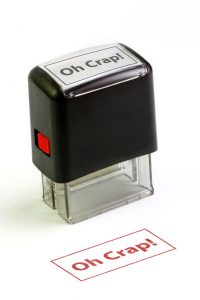 Four years and $50,000 (or more) later, the graduate realizes they've made a mistake because when the rubber meets the road, they just aren't in love with the idea of working directly with kids.
Tough bananas, Shemp. You have debts to repay.
What's your plan?
You could wait tables, tend bar, work retail, go into sales, or any number of j-o-b-s's that have nothing to do with your college degree.
You could move back in to your parents' home and waller (a Southern term) in self-pity, or you could be a grown-up and start figuring out alternatives to being a Teacher while still using your degree.
Looking At What's On the Horizon You Might Find Something You Never Considered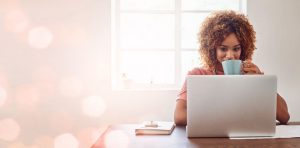 With student loan debt racking up at $2,858 PER SECOND, it's time to zero in on what can be done with those degrees.
Education Technology: What is this current generation of new Teachers especially adept at using? With numerous platforms already in use and many market disrupters in the works (think: online education. Someone has to create and manage the technology as well as do curriculum development), this could be an excellent way to blend what you're great at and enjoy with what knowledge you have.
Test Developer: Say what you will but anyone in Education or politics knows that state and national testing is here to stay. Too many careers depend on it for it to go away. Politicians promise higher achievement Educators must have a means by which to measure it, and districts must know how individual buildings and students are doing in order to report to their state. Additionally, many school districts now use assessment data as a component of Teacher end-of-year evaluations.
Testing/Assessment Coordinator: In many larger districts, Assessment Coordination is a full time job, ergo, coordinators are hired. Often these positions are paid on the certified salary scale with full benefits. Additionally, various companies have testing centers. Those centers need to be fully staffed with people who understand the Education process when others come in for assessments such as the Praxis, as an example.
Education Non-Profits: There are numerous organizations which serve the underserved and are always searching for people who have a servant's heart. Teach For America has numerous opportunities NOT in the classroom, Encore (for those over 50), fundraising, and lobbyist work. Grant writing, working with after school programs, and civic youth programs.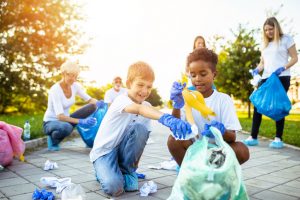 In the Business Sector: Marketing, technical writing, paralegal, and many management programs. Additionally, Human Resource Departments often hire Educators to deliver and/or coordinate professional development within their companies.
Curriculum Development/Writing: A simple search on a job board will lead you to numerous opportunities for design/development/writing opportunities within specific content areas. These jobs range from freelance to company-based, from work-from-home to office-based. Salaries are ranging from $30,000 to $100,000 and up.
Hospital Teacher: Okay, so you don't want to have your own classroom, but have you thought about the need most children's hospitals have? Kids from all walks of life, pre-k through high school are patients, many for long-term stays. Typically, this role requires a Special Education credential. You work 1:1 or in small groups with children delivering instruction using materials sent by their schools. Personal experience: my son was in the hospital while in Kindergarten. He was there for several weeks. It was wonderful for him to have something to do and it aided in keeping some semblance of routine. The hospital Teacher was amazing! Compassionate and fun, kind, and knew how to help my son remain engaged academically while keeping as still as he needed to be.
Writer: Blogger for websites, textbooks, dissertation writing, editing, publishing company work, and news agencies, to name a few.
Compensation and Benefits Manager: Every January, I sit across the table from Bill. He travels all around our state to district schools and reminds me how long I have until retirement, how much money I should be putting in to a retirement portfolio, and guides me through the maze which is our benefit plan. He is a certified Teacher who has never taught. He has a heart for Teachers but didn't want to have his own classroom. Bill is great with numbers and people; this could be a great fit for many.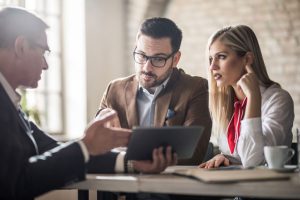 Public Relations: Even if you don't think of yourself as a "people person," you survived student teaching and a ton of community based experiences to obtain your Teaching degree. Many Teachers have every skill required for this role… and it pays, on average, $60,000-$120,000+ annually.
Statistician/Actuary: Say hello to more money than you would EVER make as a Teacher. If you are a numbers person, calculate this: the average income for these jobs is $90,000-$100,000. AVERAGE. Yes, I will say it again: AVERAGE INCOME.
Museum Curator: History fans, take note! While these positions can be difficult to obtain, they are often quite rewarding and call upon your Teacher skills of organization, attention to detail, record keeping, and ability to manage both time and people.
https://www.istockphoto.com/photo/pupils-and-teacher-on-school-field-trip-to-museum-gm538358346-95718549
Activities Director: Nursing homes, assisted living centers, community centers, cruise ships, hotels/resorts, and camps are all great places to engage with people, have fun, and coordinate daily activities to keep minds engaged. Also, many museums hire people for this position as they obtain grant funds toward educating on a specific topic.
Entrepreneur: Got grit? Determination? Moxie? Want to build something from nothing? I took $350 and built a senior homecare business. Yep, I made a living. Yep, I LOVED it. When I went back into the classroom, I was able to run the business remotely. Most of my clients didn't even know I had moved 1,000 miles away. Each week, I made it a point to call every client just to chat. Most seniors are lonely and if they're not, most love to chat on the phone. Eventually I was able to employ enough people to assume care of all my clients. The business continues to thrive today, and has grown. When my then-silent business partner took over the company as an active leader, I felt good knowing I had worked hard to make the lives of seniors who needed care just a little bit better (okay, a LOT better) by matching them with someone who wanted to, and was able to, provide the support and companionship needed. YOU CAN MAKE A DIFFERENCE.
Take Action! Don't Let Four Years Go To Waste
When I was a newlywed with a baby on the way, I often felt the urge to just quit college. I was about 24 credit hours shy of graduating when the first baby arrived and when the second baby came, I only needed 12 more credits.
After baby number 2, I was exhausted. Two kids in fifteen months did not seem to jive well with going to school full time to finish my degree.
My father-in-law passed away 13 years.
About 35 years ago, he sat down with me one day to enjoy a morning cup of coffee.
While enjoying one of our many kaffeeklatsches, I could tell he had something on his mind and that he wanted to discuss.
"Sis," he said, "An education is the best insurance policy ever. I know you want to quit. Don't. Finish. You'll eventually find a job that is your dream job."
Dang, I loved that man…and he was absolutely right on both counts.
I finished. I didn't Teach right away, but eventually, I did. After a long time in the classroom and after having served as an administrator, I left Education and started a senior homecare business.
Every single skill I EVER used in the classroom was used daily in my role as Executive Director of the business. I wasn't Teaching, but I was grateful to have had that experience during this era of my life.
Graduating Is Not Gradual But Finding Your Career Might Be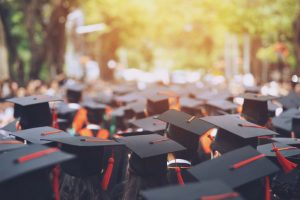 Hey, most people don't walk out of their university's doors and into their dream job.
It's okay to start off in a j-o-b. You will eventually find your way into a great job.
I know people who have graduated college and already had a job waiting for them in their chosen field. They mostly stay 5-10 years, tops, and then move on to greener pastures. I only know ONE person who has remained in the same job for her entire career and in all fairness, she's a Teacher. She has moved to five different placements within the district, so I'm not sure we can call that the same job.
Take heart! You will find the right role for you.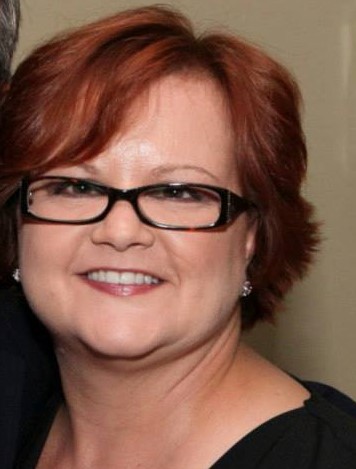 Latest posts by Mary McLaughlin
(see all)