"What Advice Would You Give Your First-Year Self?"
<!- mfunc feat_school ->
Featured Programs:
Sponsored School(s)
Sponsored School(s)
All school search, finder, or match results, as well as colleges and universities displayed as "Featured School(s)" or "Sponsored Content" are advertisers that compensate us for placement on this site. The resources, editorial content, and school evaluations published on this site are developed independent of the schools that advertise here.
<!- /mfunc feat_school ->
A recent response to a post in the Facebook group, Principal's Principles, by Andrea Cosens, an elementary principal at Normandy Elementary in Littleton, Colorado, was profound. She states,
"Hold on tight to your core values, they are about to be cross-checked for references."
I was able to connect with Andrea and learn more about her as well as finding out more about her response. I wanted to know her pathway to her current principal position and found we had some similarities: we both had experiences working with young children, and we were both instructional coaches before becoming principals. Andrea further described her pathway,
"My career in education began in my basement when I was five years old. My stuffed animals were my music students. At sixteen, I was hired by a local preschool which fueled my passion for teaching and supporting student growth and discovery. I've taught all grades preschool through fifth, served as an instructional coach and assistant principal, and currently I'm the principal of an elementary school. I LOVE it. There's nowhere else I'd rather be."
When asked to give more insight into her response to the post on Facebook, she explained,
"Core values matter deeply to teaching, serving, leadership and self-care. I fully believe in humans and their power to grow and make an impact in this world. It drives what I do to help them achieve their best. I love that I get a front row seat and I get to coach through the action. I'll do anything to help them reach their potential. Without core values the winds sway you as a person and leader, and work life balance diminishes greatly. You don't have a center from which to work. Values are your road map to your personal mission and vision, tools that can be used for decision making, teaching, and leading, the keys to building relationships and sharing yourself, a way to drive personal growth, and they are the driving force behind your purpose and passion. When your head, heart, and gut are out of sync people, especially kids, will tell you in words, body language, and their engagement. It's time to check your actions and words to see how they align when that happens. Your core values will be closely examined and tested for truth by others. When you're lost or shaky in those values people will question your intent and integrity. Find accountability partners you can trust. Those closest to you will leverage your values to help grow your potential. Know your values, share them, grow them, live them. Own it when you've lost them and lean on trusted resources that can remind you of your talk and walk. It will make all the difference."
Talking with administrators and teachers in the past year I have noticed a pattern of reflection. Many people are reflecting on their career and what has happened in education since March of 2020, and many are contemplating career changes.
A colleague of mine recently stated she's tired! She is retiring at the end of the year, feeling physically and emotionally drained. She expounded on the concept of fighting the good fight for public education as it seems harder and harder to do. The amount of energy that must be expended in order to tell the story of what is going on in our schools is more and more difficult as well.
A loud minority seems to be getting all the press lately. We must flip this script!
There is no better time to regain our strength and passion for education, and to turn up the volume about all the great things going on in our schools. Before I increase my volume, one strategy I am using is reflection. I am spending time being introspective on my practices, my ever-changing philosophy of education, and how I can continue to tell the great things going on in my school district.
Most teachers don't voice their concerns, avoiding conflict or just tired of the battle, and many simply don't feel they have a forum through which to tell their story. I want to change that in my school district. Again, before I go further along that pathway with my staff, I am going to stop and reflect.
I am personally finding education to be contentious, and I am second guessing my personal pathway forward! I wonder what skills, dreams, attributes, and advice I would give myself so I could have been better equipped and ready for what would come in 2022 and beyond! What am I missing?

What should I have told myself 23 years ago when I started education?
1 - Spend as Much Time with Students as You Can - You Can't Get that Time Back!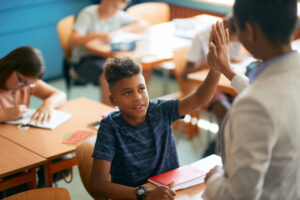 As an elementary teacher at the beginning of my career, I couldn't wait for summer. I felt like 180 days with students was extremely long. I dreaded the start of school. It wasn't until I was an administrator and could reflect on what the start of school looked like for families and staff that I realized how powerful that first day, first week, and first month of school can be for all stakeholders.
"Damn, I only have 180 days with these kids. I need to start immediately!"
My mind then shifted and I thought to myself, "Damn, I only have 180 days with these kids. I need to start immediately!" I had way too much curriculum to get through, way too many culture building activities to support the whole learner, and way too many students to build relationships with…I need to use every minute wisely!
2 - Increase Your Passion for Working with Even the Most Difficult Students!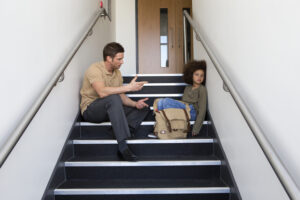 One of the greatest pieces of advice I ever received was during my basketball coaching career. A colleague of mine said, "Your team is only as good as your weakest player." I then spent more time developing the skills of the guys on the end of the bench. Wouldn't you know it, doing so helped everyone else as well! A total mind-shift for me as a new coach.
"I admit, I struggled supporting my hardest students at the beginning of my career."
As a new teacher, I wish I spent more time appreciating the more challenging students. I admit, I struggled supporting my hardest students at the beginning of my career. It took years of experience and building my toolbox before I would be able to provide them the level of support I could feel good about. There were times I spent 90% of my time with 5% of my population, but I know I made an impact. I wish I did more for these students at the beginning of my career.
Likewise, as a superintendent, I need to spend more time with stakeholders that are struggling or needing support.
3 - Build Resiliency and Be the Calmness Through the Storm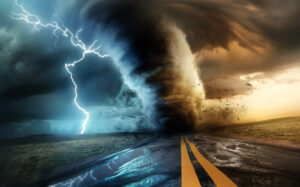 I would swear my prefrontal cortex was not fully developed until I was 40! My mouth and actions seemed to get me into trouble. Instead of listening before I responded, I spewed a response out immediately. Instead of de-escalating many situations, I tended to add to the tension in certain situations. I wish I learned how to be that calmness in the storm, stay grounded while the tornado around me swirled. I feel I have learned to do a better job of this, but I wished I understood the power in this at the beginning of my educational career.
"I believe a two-sided coin illustrates this concept. On one side is resiliency, while the other is trauma, anxiety, and other mental and physical health issues."
You must build your resiliency skills and strategies in order to navigate the other side of their coin.
I wish I would have started medication for ADHD and anxiety earlier in my life. I struggled with coping. It wasn't because I am against medication, I believed my resilience side of my coin was handling it as best I could. Recently, starting medication opened doors, helped me to reflect, and allowed me to access more strategies while building my resiliency toolbox.
4 - Build Your Philosophy and Live It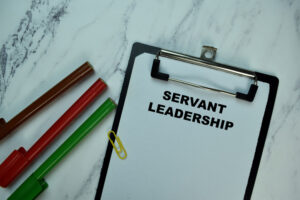 As a new teacher I feel I floundered, jumping from one philosophy to another, watching what more experienced teachers were doing, and changing my beliefs daily. I was reading everything I could about education. I attached my philosophy of education early to behaviorists such as Skinner, Piaget, and Bandura. Positive psychology again changed a portion of how I viewed my role in education.
It wasn't until I met a unique and exquisite dude that became a close friend of mine that I once again changed how I taught, and subsequently, how I lived! Trust Psychology and High Trust Philosophy developed by Denny McLaughlin, forever changed me.
"I wish I would have found this philosophy earlier in my career. It would have helped me navigate so many early hurdles with students, parents, colleagues, as well as friends and family!"
5 - Communicate More in Person than Email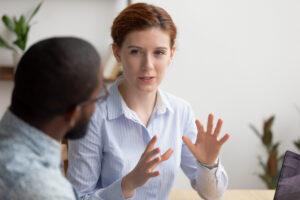 A former supervisor of mine had a rule, "If your email is more than two paragraphs, go talk to this person." I can't stress this enough. When I was a new teacher, email was the latest trend for communicating with parents, colleagues, and family. I was emailing everyone because it was so convenient for me. I could email at any hour and say whatever was on my mind. It wasn't until I sent an email by accident to the superintendent of a district in which I was applying for a job that I realized this email needed to be a conversation in person….along with all other similar communications in the future!
"High energy and emotional emails almost always stir up more work for you…!"
I would tell my first-year self, to talk to people first when you can, and only use email as a backup! So much communication and relationship building is lost with email. Facial expressions and body language, as well as proximity and the tone of your voice all portray your personality and connectedness. This is lost with email. Though we have created emojis to help with this through our written words, the real thing is much more effective. To reiterate, more in person communication than electronic is more effective…and in the end, possibly more efficient!
6 - Put Money Away for Retirement Every Month, Don't Stop!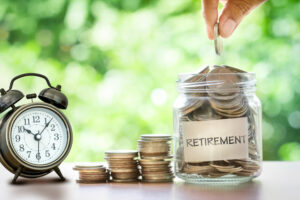 I started putting away $25 a month into a tax-sheltered annuity my first year of teaching. Then I wanted a new car. I stopped contributing to my retirement for a while and told myself, you can make up for it later. I should never have stopped.
I wish when I was a first-year teacher, I understood how money multiplies when investing it into money market accounts. A simple donation every month over a career can make a humongous effect on your retirement! Giving up one night out a month pays dividends you will see at the end of your teaching career! Delayed gratification is one of the hardest concepts for any young teacher-brain.
"Delayed gratification is one of the hardest concepts for my young teacher-brain."
7 - Continue to Ask Yourself what You Want to be Known for When You Retire?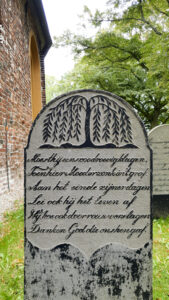 I believe how you live every day should mirror your beliefs and what you want to be known for when you retire. I had a teacher that once had a lesson where they studied epitaphs of famous people, especially famous Montana outlaws. Students were highly intrigued to learn about history in this fashion. She then turned this assignment into a game, almost like Jeopardy. She would read an epitaph from a tombstone and then students had to guess the famous person. Let's play…guess this famous historical person from this example,
"I was the first person to not be globally challenged!"
Did you guess Ferdinand Magellan? He was the famous explorer that first circumnavigated the world in his ship.
Let's apply this lesson to my education career. What do I want to be known for when I retire? I would say the following will be on my education tombstone:
"He always put students first and was driven with passion to serve!"
When I asked Principal Andrea Cosens the same questions, what does she want to be known for and what does she wish people said about her when she retires, she responded,
"I believe in seeking out the positive in each situation and that the kids of today and tomorrow will change this world. I know it with every fiber of my being. I don't believe in 'what if,' I believe in 'even if.' Even if the winds of change blow, we can meet change where it's at and use the energy around us to take a step forward. The tiniest steps matter most when facing adversity. I hope when I retire that I've served communities, students, families, and teachers well. I hope I shared light, love, laughter, and life. I hope my story has an impact in the smallest of ways."
8 - Culture Trumps Strategy, Live by It!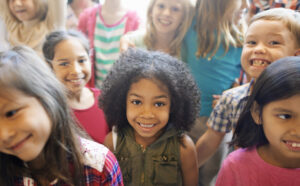 As a new teacher I was looking for the best materials that would engage my students. I was using technology in my lessons; I was using real life projects that connected our classroom to things outside the four walls. I was willing to spend my own money on materials and resources. I spent hours creating engaging lessons. I continued to struggle in getting them to follow through with my "great lessons."
"I learned over time that if I had great relationships with the students, I could teach them most any topic and many times it didn't matter what resources I was using!"
I wish I would have spent more time building relationships with my students in my first years of teaching. It didn't matter how engaging my lessons were or what content we were learning, it was the passion and relationships I created with students that made the most impact.
I learned over time that if I had great relationships with the students, I could teach them most any topic and many times it didn't matter what resources I was using! Hmmm…culture trumps strategy!
9 - Continue to Build Leaders and Don't be Afraid of Giving Away Your Power!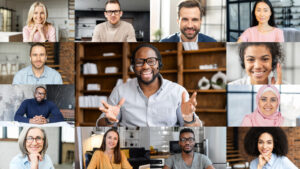 As a first-year principal at age 27, I wish I would have not been afraid of giving away more of my power. It actually should be stated differently, the impact of "empowering others." I wish I understood the concept of servant leadership at the beginning of my career.
I was lucky enough to be put into leadership positions early in my career as a new teacher. I had a principal that believed in site-based management. We had several committees and teams that helped run the school. Everyone had a chance to lead in some capacity. I thrived in this environment.
The concept of servant leadership, first developed by Robert Greenleaf in 1970, has manifested into many successful religious, business, and educational leaders' philosophies. Part of Greenleaf's theory discusses how your primary job as a leader is to serve others in order to support the organization as a whole.
"Continually building leaders and empowering them to lead may seem like you are giving away your power, but in reality, you are building a stronger organization."
10 - Continue to Have a Growth Mindset and Tell Your Story of Growth Early and Often!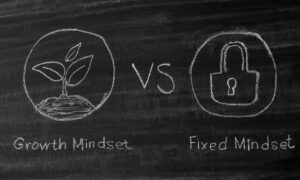 I feel I have always had a growth mindset but didn't have the words or understanding until I read Carol Dweck's work on Growth Mindset. As a new teacher, I wish I would have told my story of growth and what learning looked like more in my classroom. Understanding that educators must now control the narrative of their classroom, I could have impacted more students, more people, and much sooner in my career.
"I am now empowering others to tell their story."
Most of us get into education and we are humble. We don't like to brag about what we are doing. It wasn't until I understood the power of public education as an elementary principal, and that I had some control over my school's narrative. I began to celebrate the learning going on every day in our school. More and more people wanted to participate as I learned that what I was creating was contagious.
I am now empowering others to share their narrative. I ask them to post pictures, videos, and taglines or stories on what they are doing in their classrooms, on field trips, or anywhere where learning is occurring! Again, I wish I would have started doing this earlier in my career, the impact would be resounding!
Let's look at the top 10 responses to that original Facebook post, many powerful statements that can support us all in being more reflective.
What would you tell your first-year self?
"Gurl (sic), buckle up…and 2020-2022…invest in some alcohol companies..." Actually, hang in there. The ride has lots of hills and valleys but in the end stay grounded in who you are and when the adults are getting to you, reground by spending time with kids - the whole reason you chose this career."
Asking for help is a sign of strength not weakness.
Self-care is more important than you think.
Set professional boundaries! There's no prize for overworking, staying late, and being undervalued. Know your worth!
Put as much as possible in your retirement account.
That can wait until tomorrow. Go home and play with your kids.
Don't get caught up in the tornadoes. Be the one who stays grounded.
When you're at school, be at school. When you're home, be home.
Investing in yourself is the best investment you can make.
Don't rush your career. It is difficult to find the balance between parent and administrator. You don't get the parenting years back.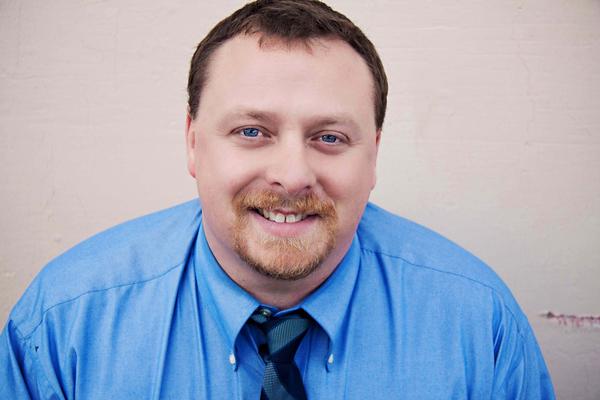 Latest posts by Jon Konen
(see all)