3 Questions to Tackle in Showing Professionalism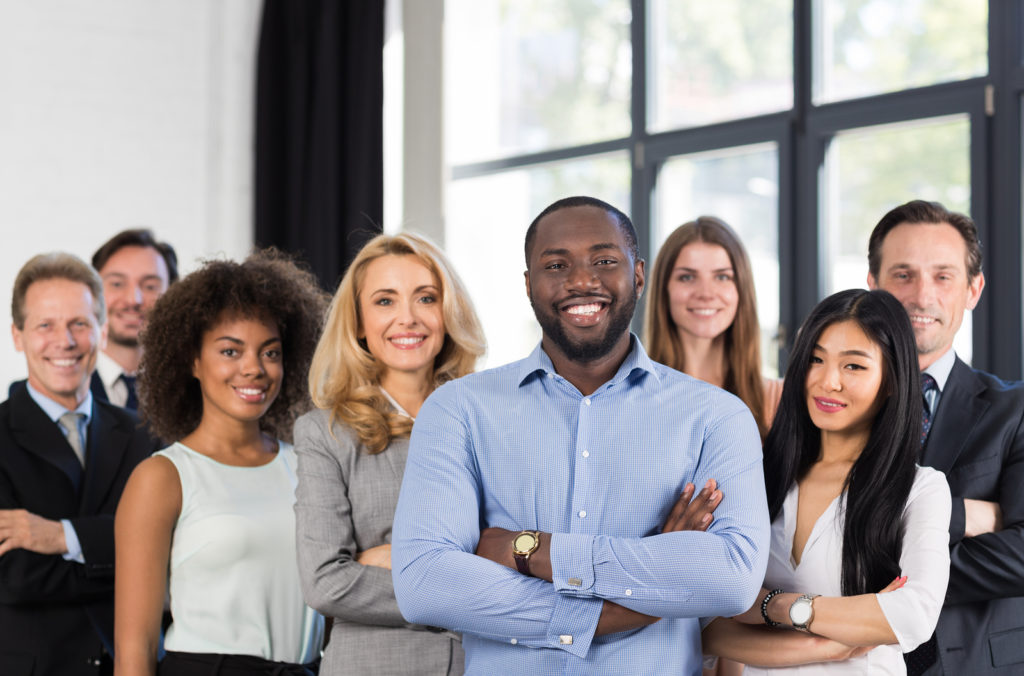 <!- mfunc feat_school ->
Featured Programs:
Sponsored School(s)
Sponsored School(s)
All school search, finder, or match results, as well as colleges and universities displayed as "Featured School(s)" or "Sponsored Content" are advertisers that compensate us for placement on this site. The resources, editorial content, and school evaluations published on this site are developed independent of the schools that advertise here.
<!- /mfunc feat_school ->
Professionalism can be vividly seen and heard. Yet, it can be the hardest concept to change and teach someone who is unprofessional. How educators conduct themselves with students, colleagues, administration, parents, and the community is important to maintaining high standards of professionalism.
As schools are asked to do more in meeting the needs of society, educators are continually having conversations on how they can support these needs. Teachers in the classroom are addressing many of issues that were once met by families. We know as educators that meeting a child's basic needs are essential before learning can occur. As educators, we cannot fight the battle of whose responsibilities these are, we must look for solutions. Solutions should include advocating for meeting a student's basic needs: 1) health, 2) education, and 3) safety. Everything we do at school should meet one these three facets.
Who sets professional standards? The responsibility should be at every level of education: state officials, administrators, and school staff. Accountability of teachers has been increasing and negative feelings have been associated with much of this movement, as a faction of society believes educators are not doing enough. As educators, we need to flip this negative perspective on professionalism and accountability. We can celebrate the actions and words of the 99% of educators who are doing their job with the upmost of professionalism every day in schools.
This is the last component in domain four of the Charlotte Danielson Framework. Here are three questions that support your transition from proficiency to exemplary in the area of professionalism.
1 - How Can a Teacher Act with Integrity and Honesty?
When your name is stated, parents, colleagues, community members automatically form a picture in their head about you. Positive and any negative vibes come to mind immediately. If there are minimal interactions, usually the last time with you is what pops to mind with most people. The more people interact with you, the more their perception of you is engrained in their brain. One such quality that exemplary teachers possess is honesty. I would argue that in order to be an "exemplary teacher" you must have the reputation as being honest. In addition, I would argue it is virtually impossible to find an exemplary dishonest teacher! Telling the truth about events in an objective manner, leaving the subject nature aside. Sometimes students, as well as adults, have a hard time telling all of the truth. They are afraid of the repercussions of telling the whole truth, and nothing but the truth. Bending the truth for advantage seems to be a popular fad with the exacerbation of the concept, "fake news." In many of these "fake news' accounts, there may be an underlying truth that is manipulated. Honesty starts with making sure your words match your actions. You do what you say you are going to do…follow through.
In 2017 in Montana, the number one infraction to get a teacher's licensure voided was inappropriate communication with students via social media. Teachers must maintain a high level of ethical behavior in the community and online. Many states have a code of ethics. Each teacher signs this code to uphold specific morals and obligations. Here is an excerpt from an article titled, The Professional Code of Ethics for Teachers (Your state may have their own version):
"Teachers must maintain ethical behavior in professional practice by accurately representing and maintaining certifications, licenses and other qualifications. Applying for a teaching certificate with false information or lying about meeting the requirements to renew the certificate can lead to a loss of teaching privileges. In addition to qualifications, teachers must practice ethical behavior when it comes to reporting grades and handling assessments. Misrepresenting grades or altering student responses on assessments can lead to criminal charges and the loss of a job."
Another quality of an exemplary teacher is the concept of integrity. This can be described as your "moral compass," or being "morally sound." This is what drives you to do what you do, even when no one is looking. In the education world, it is how you treat colleagues, parents, community members, as well as how you treat students even when they are purposely testing your boundaries when no one is looking. This quality is modeled to you from birth, or it is not. As we all may know, it is difficult to change one of our core values, especially if we do not have integrity. We must do so in order to support students in reaching their potential. I will argue that an exemplary teacher without integrity will not have successful students. Exemplary teachers have integrity. Our moral compass drives the way we think and act in public. The morals, or the code we live by, drives how others see us. If we are constantly talking or bashing our students, parents, colleagues, or community members, our integrity will be in question by society. Exemplary teachers are cognizant of how they are perceived in association with integrity. Others revere them, and they are known to be a prime example of what integrity looks and sounds like in and out of school.
Exemplary teachers understand the concept of confidentiality. There is information that needs to remain confidential in education, especially pertaining to academics, behavior, health, and safety issues. They keep information secret and only allow specific people who are in contact with the student to be privy to the info. They also know the people they should tell, as well as those who do not need to know the information. When safety is an issue, they may break confidentially in order to do what is best for a student or family. This concept comes up frequently when working with the Department of Family Services often. A common example is when a student is abused at home. A teacher is required and mandated to report to the department of family services (may be titled something different in your state) immediately, as well as the principal (and others on the support team of this student). This report could save a student's life. Another area where confidentially can be broken is in the teacher's lounge or office. Medical and behavior incidents flow through the office repeatedly throughout the school day. Exemplary teachers do not share this information if they are in the office or lounge, and they advocate for the privacy of the student outwardly and verbally. They may even call their colleagues out when rumors or confidential information is started or repeated. There are many laws surrounding this breach of confidentially: FERPA, HIPPA, and more!
Challenging a colleagues or even administrator's negative attitudes can be difficult. Choosing the correct words in order to intervene may seem impossible. Many teachers are unable to do this outwardly, as they are worried about repercussions or do not feel it is their place to do so. Exemplary teachers have words and actions to combat this negativism. They understand that the culture of the school is dependent on the language and actions of the adults in the building. Educators are constantly under the microscope; we must model for others how we want to treat each other in our school. We need to repeat the mantra, "What we permit, we allow." This is the responsibility of all personnel in the school and cannot be reserved to only the administration dealing with these indiscretions. It is true the administrator should set the tone, cultivate a positive culture, and hold all staff members to a high level of moral standards. Again, the administrator cannot do it alone. In some schools, there is only one administrator for 500 students with over 50 employees under his or her watch. Thus, maintaining a positive culture where everyone wants to work and learn in a respectful environment is everyone's responsibility.
When decisions are based on the highest professional standards set by the state, district, and teacher-leaders, students can benefit. Holding all people to a high standard ensures that there has been thought-provoking discussion when making decisions. Exemplary teachers understand this hierarchy, yet they are not afraid to question rationale in order to keep students at the heart of the discussions. At times, bureaucracy and mandates challenge decision-making processes from being done in a timely manner, as well as the full implementation of the idea. When the decision making process is solution-based, teams and committees put time, money, and resources into the outcome rather than wasting it in debate. Though debate helps determine rationale and builds capacity, the amount of time spent in the actual debate could hinder the effectiveness and efficiency of the process. Solution-based decision-making speeds up the process and supports a growth mindset. Exemplary teachers have a growth mindset, and Carol Dweck can best define it as,
"…people believe that their most basic abilities can be developed through dedication and hard work-brains and talent are just the starting point. This view creates a love of learning and a resilience that is essential for great accomplishment. Students who embrace growth mindsets-the belief that they can learn more or become smarter if they work hard and persevere-may learn more, learn it more quickly, and view challenges and failures as opportunities to improve their learning and skills."
<!- mfunc search_btn -> <!- /mfunc search_btn ->
2 - How Can a Teacher Make Decisions Based on Students?
Teachers can ensure they are doing what is best for students by making sure student data and current student information is being used to make decisions. Some decisions are made to make it easier or more efficient for adults in the system. Basing decisions on this process does not necessarily take into account what is best for students. Exemplary teachers understand this and are not afraid to make decisions that could make it more difficult for the adults in the school. Most schools use multiple data points to make decisions. When only using one data point, some students may go undetected for further academic support. Multiple data points, at least three, give teachers a more accurate picture of a student's academic progress.
One strategy that teachers can use when making decisions is called, "Student in a Chair." This concept is quite easy and grounds a team of teachers or leaders when making decisions. A chair is used in the room where the team is meeting. The chair is left empty and a fictional student is seated in it. The fictional student may have a name. Throughout the meeting, all decisions made are based on this fictional student in the chair. This can be a powerful tool in school board meetings, school leadership meetings, etc.
Waiting to make decisions until there is a problem puts teachers in a reactive mode. Being reactive leads to decisions that hastily made and are not necessarily based on what is best for students. Contrarily, teachers that are proactive understand the bigger picture and are able to make decisions that affect outcomes before a problem occurs. Exemplary teachers are proactive, as they understand where misconceptions occur, the problems that the specific students in their school have already exhibited, as well as helping to prepare the adults for future problems ahead of time. When a problem occurs, the adults and students in the situation can go to solution much quicker, as well as already having an established plan to deal with the problem.
Exemplary teachers challenge negative practices in their school district. They keep up on the latest research, and have rationale based on research when they teach. When they see negative practices by colleagues, they using questioning techniques to challenge the justification of the practice. They are also able to support and influence other teachers to stop using the negative practices. If they are unable to change practices, they inform and gain support from the leadership that can change them.
Advocating for underserved populations is not only the leadership responsibility, but the teachers as well. You may not agree that any positives came out of the No Child Left Legislation, but I would argue that it opened educator's eyes and minds to subgroups of populations within our schools: free and reduced, ethnic groups, gender, special education, and more. Data was reported on these subgroups and school started making decisions based on this data. Exemplary teachers advocate for underserved populations in their classroom and the larger school. They use qualitative and quantitative data to persuade and allocate resources to support these students. They understand that they can make a difference in a student's life.
An administrator's philosophy on how they manage and lead a school affects all employees. The most effective administrators put students first in all decisions they make. They model if for their employees. Many administrators share the leadership responsibility and delegate leadership to teachers in many facets. They are in the business of creating leaders. One such leadership philosophy that become popular that mirrors these sentiments was developed in the 1990's, site-based management. It has morphed over the last 20 years, but can best be defined in an ASCD article as,
"…site-based management involves some sort of representative decision-making council at the school, which may share authority with the principal or be merely advisory. Some councils have the power to hire principals, some hire and fire, some do neither. Some can hire other personnel when there are vacancies. Some councils specify that the principal be the chair, others specify that the principal not be the chair."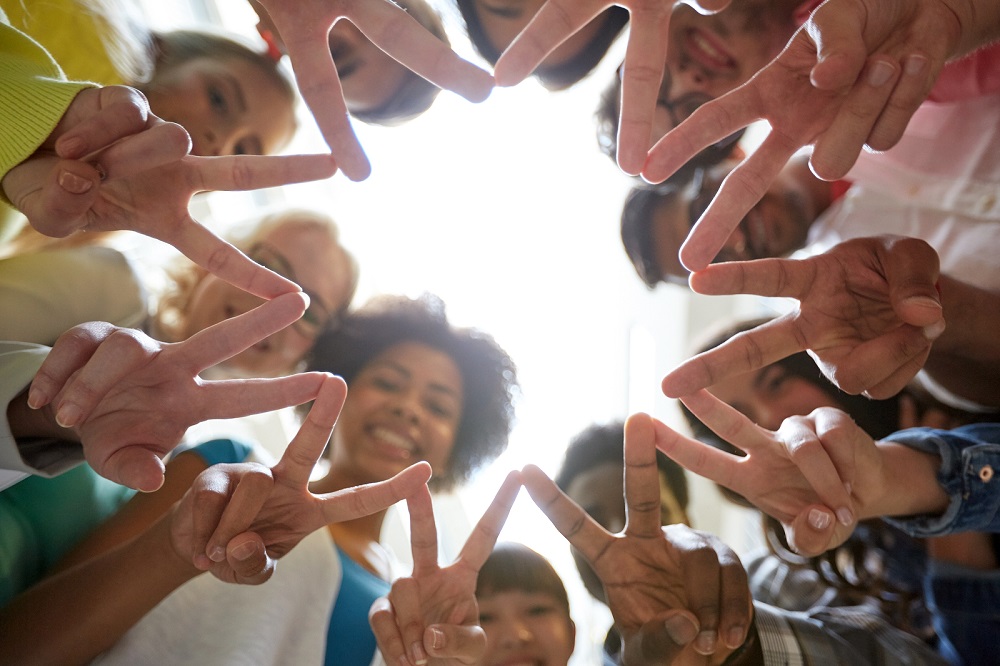 3 - How Can Leadership Roles Support a Teacher's Professionalism?
The best school districts create leadership roles for teachers in a multitude of arenas. They empower the teachers to support in the decision making process with a student first attitude. Professionalism is important in these roles and can be seen in heard in a teacher's words and actions.
Teachers are asked or volunteer to be on committees, teams, lead departmental positions, be designees when the administration is gone, and more. Through these leadership roles, teachers are able to illustrate a new level of professionalism not seen in the regular teaching position. They step up and lean in to support the school and district at another level. These teachers are needed and their hard work coupled with their honesty and integrity make them valuable partners in reaching the school's goals.
Another sign of professionalism is a teacher's willingness to mentor colleagues. Whether the new employee is new to teaching or just new to the school district, exemplary teachers understand it is there professional responsible to support these teachers. They may do this voluntarily or they may be asked by the leadership of the school to mentor. The mentoring can be both informal and formal. Exemplary teachers create strong mentor and mentee relationships.
Many educators take on teaching roles in local community colleges or universities. This is yet another way to show professionalism in the field of education. Taking time to teach adults about the expertise that you have gained over the years is truly a service and a way to give back. Modeling, discussing, and advancing an adult's professionalism is something exemplary teachers do on a daily basis. Students in these classes will remember the professionalism you exude.
Lastly, garnering an advanced degree in leadership is a way to show professionalism; see Master's in Leadership and PhD in Leadership. Exemplary teachers are life-long learners and model this through getting advanced degrees. Modeling professionalism starts with learning more and setting our goals for other leadership positions. In doing so, professionalism is exhibited in the words and actions of the teacher leader.
(Charlotte Danielson Framework: Domain 4 Component f)
<!- mfunc search_btn -> <!- /mfunc search_btn ->
MORE ROCK MY EVALUATION RELATED READINGS:
Showing Professionalism (Currently here)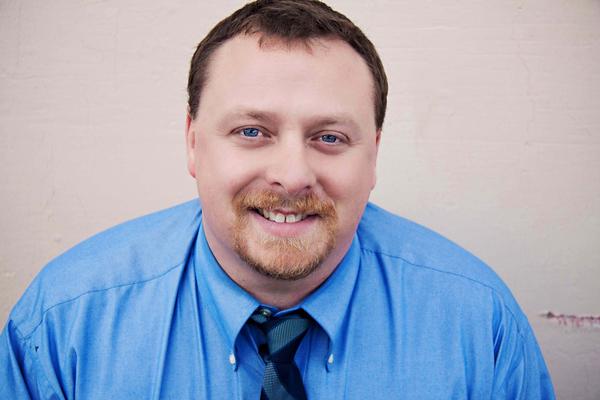 Latest posts by Jon Konen
(see all)