Leadership in Teaching: 5 Reasons to Rise
Teacher Talk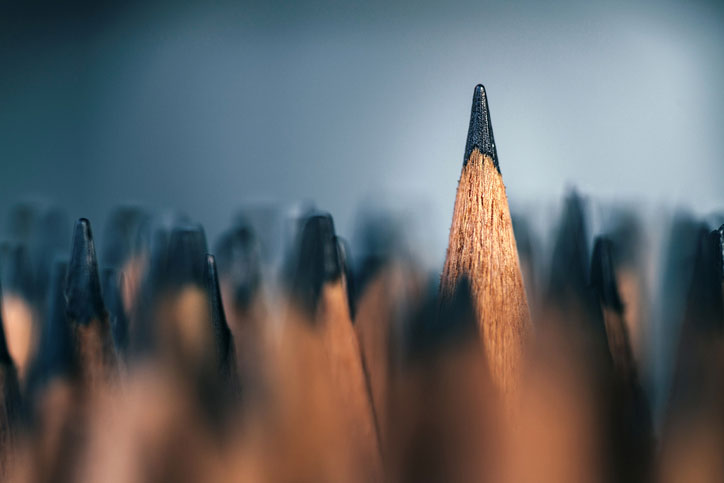 <!– mfunc feat_school –>
FEATURED PROGRAMS
SPONSORED LISTINGS
<!– /mfunc feat_school –>
"I could never do your job," is something I hear often. I want to quip back, "Yes, yes you can!"
Leadership is not just about what you do but what you can inspire, encourage and empower others to do.

- Jon Gordon
After reading the Energy Bus, by Jon Gordon, I have been fascinated with his philosophy on leadership. I quickly have started following everything he posts on Twitter and Facebook. So much of what he writes about speaks to me as an educator.
The pipeline of opportunities for leaders in education is huge. I am a firm believer that every educator should find opportunities to lead. We lead our classrooms and may not even realize how good a leader we are with students and how that can correlate easily to adults. We are constantly modeling leadership for our students and it is something all good teachers do every day.
Still, we are finding fewer and fewer teachers who want to take that leadership leap. But I am here to tell you that although growing accountability and stress in school leadership roles may seem insurmountable, it's all well worth it.
Here's my top five reasons to rise!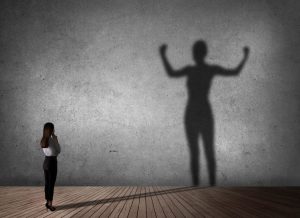 1 - Personal Growth
You may know the teacher next door who is just biding their time until retirement. They collect their paycheck and that is what drives them to come to work each day. They show up at 8:00 AM and they leave at 3:59 PM. They seem to teach the textbook and not the students. When you look at them you can see they do not have the energy to do much else other than show up and make kids turn pages and fill out worksheets!
Then there are teacher leaders who you wonder, how the heck can they do all that and support others, too?
Taking on a leadership role can be intrinsically motivating. Learning how to coach other teachers and staff is a skillset that not all educators possess. There is a plethora of reasons why being a leader is difficult. The most common is the fact that some teachers want to be "knowers" only, instead of "growers," which can be extremely annoying and hard to coach.
If you truly want to lead, doing it strictly for financial reasons will leave you dissatisfied in the teaching field. As I found out when I got my first principal position, I made more money teaching and coaching in a neighboring school district that was much larger than mine.
Yes, I chose to move into a city school. I went backwards in positions as I went back to teaching…but this was truly a step forward in my leadership philosophy. I had to implement everything I was telling my teachers as a principal. It was the hardest year of my educational career. I had to ask for support from instructional coaches and colleagues. Then in my next principal position, I found that I was only making $7 per day more than my wife…I just worked more days than her (23 days to be exact). The underlying question continued to arise, "Why would you want to be a principal if the money is the same?" The answer is, I wanted to lead and be challenged at a different level.
Certain people gravitate towards leadership roles. Your pathway may be quite different from everyone else's.
Jon Gordon writes,
Your path is your path. Don't compare it to others. Everyone's journey, timeline, gifts, constraints obstacles, and triumphs are different. Don't look to the left or right. Just keep looking within, look up and look forward.
They find new ways to lead and take on more responsibilities and challenges. In a large district a typical leadership pathway for educators often looks like this:
1) Teacher … 2) Teacher Leader or Instructional Coach … 3) Assistant Principal … 4) Principal … 5) Director or Supervisor … 6) Assistant Superintendent … 7) Superintendent
I have several friends in Montana that went from teacher to superintendent. With outstanding leadership skills, this is possible in the smaller school districts across the nation. Here is my personal pathway, which I am assuming is not a common one since I went from principal back to teaching at one point in my career:
1) Teacher … 2) Principal … 3) Teacher … 4) Instructional Coach … 5) Principal … 6) Superintendent
Take on a new challenge. Don't be afraid to venture down a different path. Please choose leadership…we need more leaders who have courage, and as leadership guru Brene Brown states, who "Dare to lead."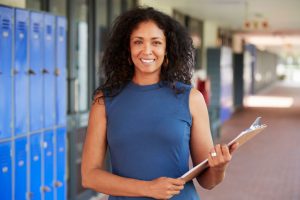 2 - Fill an Open Leadership Spot
Fewer and fewer people are stepping forward to lead. I hear so many different reasons why people do not want to take the leap, but here are the top five most common I hear:
I don't think I can handle the stress.
I don't think I can lead adults.
I think I would get in trouble for telling people what I truly think.
I don't like all the accountability.
I think I would miss the students.
For many of the above reasons and more, there are leadership roles that are going unfilled and the number of candidates is minimal. In one of Montana's most prolific school districts the candidate pool for superintendent was so low they had to reopen the position again and change the salary range to attract more people. They ended up tapping a high school principal from inside the district.
This brings up a good point. School districts should both grow leaders from within, as well as finding talent from outside. There is a balance between the two that may different for each organization or school district. Talent from outside can bring in new ideas and energy to a system, while growing leaders from within creates strong leaders that know how the system already works!
Find that leadership niche that matches your pathway. Recently, I applied to several school districts for superintendent. I had some interviews, but one school district rose above all the rest. After reading this school district's five year plan, going through their staff handbooks, reading the school board minutes, and meeting everyone on the school campuses, I knew this was not only a match for them, but a match for me too! I am ecstatic to start!
Taking a leadership role just to take a leadership role can be costly. You could end up in a position that sours your leadership philosophy and hurts your leadership pathway. Take time and do your research to make sur it is a good fit for you. Do not be afraid to take the leap and challenge yourself. Be kind, empathetic, compassionate, and a "positive warrior."
Jon Gordon states,
There seems to be more negativity in the world. What a great opportunity to be a positive leader and influencer.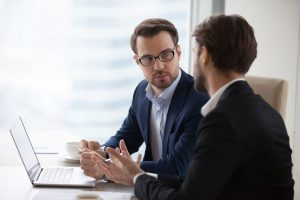 3 - Model Leadership for Colleagues
We model leadership for our students each day in our classrooms. We model empathy, compassion, and kindness with our words and actions. Students see this and will emulate the qualities we uphold. Watching the news each night, I feel the need to continue modeling this for our students, and even more so for the adults we come in contact with each day.
We need more positive leaders!
We need to model leadership qualities for our colleagues. Though it is one more thing added to our proverbial plates in most cases, leadership roles can motivate us, invigorate us to do more, and help make a difference in our schools.
Teachers ask other teachers, how do you have time for all that? The answer is…we find time! When we put more time into growing leaders and serving others, opportunities to lead surface for ourselves and the people around us. We must continue to model leadership within our schools, continue making a difference outside the four walls of our schools as well.
Jon Gordon states,
Great leaders don't succeed because they are great. They succeed because they bring out the greatness in others.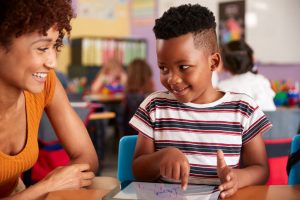 4 - Model Leadership for Students
As stated above in number three, modeling leadership for adults is vital to the successful succession of our school and community. For that reason alone, it is even more imperative that we are modeling leadership for our students.
Growing student leaders is similar to having a green thumb and growing plants. We must nurture, water them, and give them light. In the same sense, we must give our students opportunities to lead, give them feedback, and then celebrate their efforts.
I have always wondered as a school leader how much time I should be dealing with discipline versus how much time I should be working on leadership with students. Obviously, every school leader has a balance they maintain according to their personal philosophy. There are some administrators that spend all their time being reactive and dealing with discipline issues.
I believe working on leadership with students (Student Council, Student Leadership, etc.) is something that is more proactive in nature. In addition, I believe the more time school leaders work with students on leadership qualities and opportunities, the more leaders we will create! Selling this philosophy may be difficult to some school leaders, but to me it makes sense…you get what you put in!
Teaching students qualities like empathy, compassion, grit, and perseverance are crucially important for tomorrow's successful leaders.
Jon Gordon states,
The number one predictor of success. Grit! The ability to persevere, overcome and move forward in spite of challenges, failures and obstacles.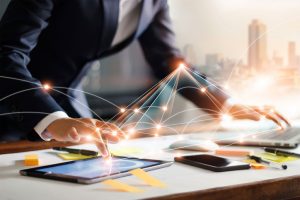 5 - Transformational Leadership
Leadership roles in education change continuously as we ask our school leaders to do more, do things differently, and most of the time with less resources. This transformation may not be visible to people outside of the education field, but is felt in all the decisions, words, and actions of school leaders every day.
Clearly, we all expect 2020's principals to fill a different role and use different methods than a 1980's principal.
My principal in 1980 spent a majority of his time in the office. He dealt with discipline primarily behind closed doors and at his desk. He used a paddle when he deemed I was deserving, which was at least once a year.
As a principal in 2020, I spent a majority of my time re-teaching, monitoring, role modeling, and celebrating students and staff outside of my office. In fact, the more time I spend outside of my office with students, the less I see them in my office for behavior. As education continues to transform, so does the role of a teacher leader, principal, and superintendent.
Why not redefine what that leadership role looks like?
Who wouldn't want a teacher leader that gets out of their classroom and serves others?
Who wouldn't want a principal who is out serving the teachers and students?
Who wouldn't want a superintendent who is out serving the staff face to face every day?
It is easy to send an email or to text in order to communicate. Getting out alongside staff and serving those who are in our organization is so much more powerful. A lot of this forward thinking goes against conventional leadership and it takes courage to step outside of the box.
Jon Gordon writes,
No challenge can stop you if you have the courage to keep moving forward in the face of your greatest fears and biggest challenges. Be courageous.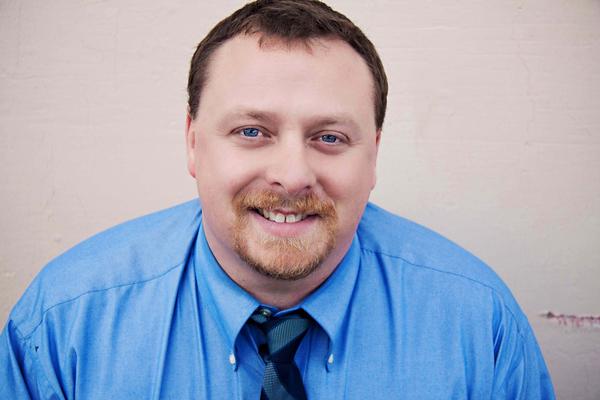 Latest posts by Jon Konen
(see all)