COVID-19 REALITY: 5 Reasons Why Teachers are Working Harder Now than They Ever Have
Teacher Talk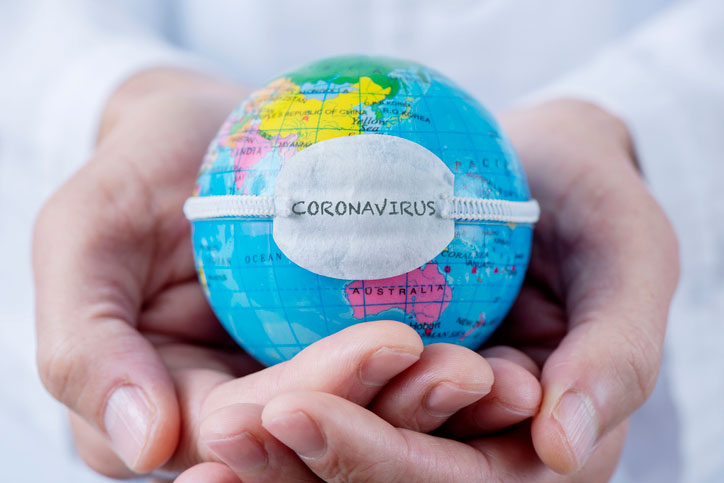 I was absolutely appalled that there are meme's and conversations posted about teachers not working right now. Yes, governors across the nation have issued school closures, but we are far from closed educationally!
Where does this stigma come from against educators? I feel like no matter what we do, we are always under scrutiny. We definitely don't see the same stigma in other professions. It's time stop this teacher-bashing that seems to persist - and now is the perfect time to do so!
Are there teachers out there that probably should retire or be fired…yes! I believe all professions have workers that are just not passionate, effective, or who are simply working for the paycheck.
Overall, from my experience, the teachers I am surrounded by in my 10,500+ student school district - the second biggest in Montana - are working their proverbial tails off to make sure students are getting the best remote learning possible. Here are five reasons why I believe teachers are working harder than they ever have before.
COVID-19 REALITY #1 - Increased Communication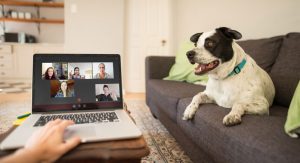 In my school we have always had a 24 hour rule with communicating with parents. This 24 hour rule was put in place to let parents know we are responsive and we have set common expectations with all employees. The only exceptions would be if the ensuing day fell on a weekend, Saturday and Sunday, as well as the employee being sick.
Teachers used Remind, email, text messages, Seesaw, Class Dojo, phone calls, and what now seems old fashioned, face to face meetings! I am proud of my staff for their communication, especially during parent teacher conferences where we usually have had 97-100% contact with families. Yes, we have set high expectations and we met them routinely. I am not being a braggart, but this is a definite strength of my school!
The expectation of communicating with parents within 24 hours almost seems ridiculous in the new COVID-19 reality we're now living in.
Teachers use a plethora of ways to communicate. We have had a couple parents say, I wish there was only one location for all the information coming out. We are working on that…literally! The reason for the multiple communication avenues is that many parents prefer one communication type over another. As teachers, we try to set the expectation of a central communication tool.
Teachers are constantly messaging parents right now to make sure everyone is getting the correct and necessary information. We are getting better, but if we solely used Seesaw when only seventeen of thirty parents use this application, then we would be missing out on the other thirteen families. We try to get everyone on one platform, but some parents refuse or don't check the main one…that's the reality. This is why we must be versed in several communication methods.
I can tell you one thing, when we go back onto our campuses, our communication is going to be even stronger because we have had all this experience with multiple electronic platforms.
COVID-19 Reality…we have a new expectation in my school, "You are on duty from 8:00 AM - 4:00 PM for students and parents." This means they are checking in with students and families continuously. Students need feedback, directions restated differently or in more depth, and tons of technology support. This is the same for parents, they have questions about the new content being pushing out, where they can find other resources to support their homeschooling efforts, and support with technology.
I have a couple teachers in my school who have over 30 students in their classrooms. Take the above scenario of teacher support and then multiply that by 30! As you could predict, the amount of communication required becomes exorbitant and unmanageable.
Yes, as teachers we have to try and set boundaries with school communication for our own health and family lives. We must be able to "turn it off." In addition, we have our own children we are trying to home school during the closure, shopping for groceries, taking care of the house, as well as many teachers doing it without support. Keep in mind, most teachers are parents too, and many teacher's spouses are considered "essential" workers who aren't necessarily available to support home schooling efforts.
COVID-19 Reality…we (most of us) are supporting our students after 4:00 PM, which is time that many of our parents and students are free. Some older students are taking care of younger siblings during the day as their parents are still working. Some students even contact us before the 8:00 AM time period. The actual workday for many of our teachers during the closure is actually something like 7:00 AM - 9:00 PM when take everything into account.
Teachers are using new technology to communicate. We are learning it on the fly. We are vetting many of the new technology applications as we use them with students, and we are finding many popular apps like Zoom have their pitfalls. We are still trying to make sure what we use meets school district policies and FERPA regulations.
In my school, I have been highly encouraging the use of Zoom to get as many faces as possible together to talk. Many of these students have not seen each other in weeks, and teachers can provide a safe environment for this communication. Then they can update their peers on their experiences staying at home during the outbreak….many are finding similarities that they all have in common. I would encourage them to share what they are doing for fun, more ideas are always good. The social and emotional health of our students alone is worth trying to get them together, and understanding how to keep students safe while using the technology has always been one of our jobs as educators!
Then there are some parents who are pushing back because of their specific situation in their household. These are the ones telling us they are getting too much communication from teachers. Teachers are having to differentiate the number of messages going out to different parents. We have made the tracking of parent communication a priority.
In our school, we error on the side of over-communication rather than under-communication. We definitely have to be cognizant of this with all our parents. Some teachers set up one message to push out daily. Some teachers do a morning message as well as an afternoon message. As a principal, I leave this up to teachers.
With an emphasis on communication, it seems like an educator's work day is now doubled. If you ask any teacher, you will find that one week of remote learning feels like two. Rightly so, these teachers are working double duty with longer hours! The average Joe meme maker bashing educators right now has not been in a teacher's shoes during this new COVID-19 Reality!
COVID-19 REALITY #2 - Increased Instructional Planning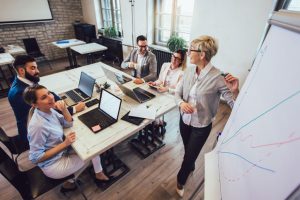 When school is in session on campus, teachers struggle trying to get everything taught in the time frame we are given…roughly 180 school days or 1,080 hours for most schools across the United States. We have to integrate, substitute activities, and modify our curriculum to fit the devised time line put forth by our states, national government, and local school boards.
COVID-19 Reality…we review curriculum even more. What really matters when it comes to content? Knowing we cannot make homeschool or remote learning look exactly like the experience of school on campus, we must prioritize what we teach remotely. What subject areas should be required for all students, what should be optional, and what should we not worry about at this time?
Another COVID-19 reality is that we are forcing education onto our students during a pandemic and asking them to work during a time when there is a lot of background stress for many families. We understand schooling should continue, but we need to ask ourselves what is more important at this point, the health of our families or our kids' education. Until the President or state governors tell us education is optional or not expected, we are going to continue to provide an equitable learning experience for our students.
In our first two weeks of remote learning, my school district made packets and launched an online learning platform for students. We decided to make these first two weeks optional as we all transitioned to remote learning. We understood that families had to scramble to get coverage, get food, get supplies, figure out their own job requirements, and so much more. I thought this was an exceptional decision made by our district leaders, especially our superintendent. We have since moved to required learning for the remainder of the school year.
In our school district (10,500+ students) we have lessened the amount of work going home after the first packet and online learning assignments. We have transitioned to a Pass/Fail model for grading, and more specifically, we are using a G, S, and N (Good, Satisfactory, and Needs Improvement) format. This grading system gave us leverage to make decisions and give grace where needed rather than strictly having a student "pass" or fail."
What subjects would you choose? We decided to go with only three graded areas: math, reading, and writing. We are still offering other areas as well, and expect students to participate, but we won't be grading them in those other classes. We have had our music, band, and orchestra teachers making videos and recordings for students to use at home when they practice their instruments. We have also sent home materials for art projects.
As stated before, we are offering two learning pathways: online learning and packet learning. Currently, students can submit all work online or they can turn in packets and pick new packets up every two weeks. We understand that more than 50% of the students in our district do not have access to internet, or even a computer or other device at home!
Teachers and instructional coaches are spending time analyzing what goes into these packets, how they meet state standards, and continue to push forward with our curriculum for the remainder of the school year. Then, teachers are getting feedback from students and parents on how much work should be going home.
COVID-19 Reality…teachers are adjusting curriculum and instruction even from home. They are asking questions about who is at home to support them with remote learning, inquiring about the social and emotional health of students (and parents additionally), as well as asking questions about other resources and needs families might have each week.
Many school districts are asking teachers to make their instruction accessible to students via videos or live streaming. Some districts are requiring teachers to do synchronous instruction with students at specific times during the school days. Other teachers are offering asynchronous learning by making videos that are then messaged out to students and accessible to them to watch and learn from at a later time.
As a principal at the elementary level, I think having teachers make videos right now is a "big ask." We have teachers who have 30+ students with a multitude of needs. They are in constant communication with these families. In addition, these teachers are home schooling their own children, and taking care of their household (cooking, cleaning, grocery shopping, etc.) all at the same time. This is why I am not going to require teachers to make videos or do live teaching right now. In addition, most teachers have never recorded themselves, nor used such technology. They are learning this new technology on the go.
Those are all factors we must understand - teachers could use a little grace right now too.
In my school I have asked teachers to experiment. Teachers are being asked to essentially complete their own professional development program. They are experimenting with these new ways of planning instruction, implementing new technologies, and then pushing it out for students.
COVID-19 Reality #3 - Increased Use of Technology and Experimentation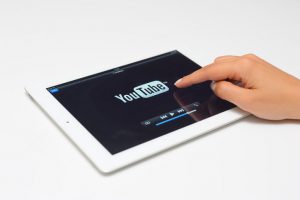 One of the things I have absolutely loved during this pandemic, if you can love anything at all, is the fact that technology is forcing everyone to rethink how we teach, and how we connect!
COVID-19 Reality… we're being forced out of our comfort zone and being required to suddenly understand and use new technology. If you struggle with technology already, then we'll only see a bigger learning gap as a result of the COVID-19 stay-at-home orders. It will result in an even bigger distance between colleagues and students for those who chose not to adapt. If we want to stay connected with family, friends, and colleagues, we must use and learn this new technology.
In fact, had you heard of Zoom two months ago? I sure hadn't. The new reality is that there are principals spending upwards of four hours or more on Zoom every day. I tease my colleagues that they are making a reality television show (if they saved all these video recordings).
Many of my teachers are moving from just Remind (a texting application), to the Seesaw platform. We were lucky enough to have some of our technology leaders in our building already using Seesaw before the school closure. They are now becoming the experts for others, especially since I am unable to provide professional development on these platforms since I'm not familiar with them…yet!
I have encouraged my teachers to experiment with several different district approved platforms. There are so many tech applications out there. We are lucky to have a technology coordinator that vets all requested technology applications for teachers. FERPA, and how student information is collected, is always a top concern for any application we use, and we always clear this step before implementing a new app.
With less than 50% of our student population having access to devices and internet, it is extremely difficult to be equitable when pushing out online content. If parents can let their children use their phones or devices to watch a short video, we feel we are doing our job to make it as equitable as possible during this unprecedented time. Unfortunately, we are not just dealing with device access, we have many students who do not have internet access at all. This is why we are still offering a packet learning option, or paper and pencil learning for those students.
COVID-19 Reality #4 - Increased Opportunities to Support Meeting Student's Basic Needs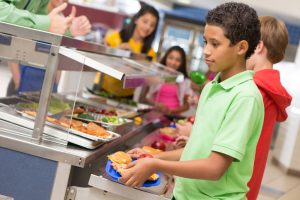 Food, clothing, and love are all things schools provide to meet students' basic needs. Of course, it can be argued that it is not the school's job to provide these necessities. The best schools have already been doing this, as they understand poverty and the importance of meeting those basic needs - without the basics in place, learning simply can't happen
Many of our governors, with direction from the Department of Education, are making sure students are receiving food through our food services. In fact, some states are requiring all districts to create a plan for how they will feed students during this pandemic. I personally believe this is fantastic as we know students cannot learn without having proper nutrition. Some school districts are running their busses on their normal routes, and delivering school resources, learning packets, and food! Great thinking by those school leaders in order to use the already planned bus routes, as well as repurposing those employees!
This week we have spring break in my community. We typically do not offer food over the break, with the expectation of food boxes from our school food pantries. Our district has made the commitment to continue to feed students during spring break. I applaud them! We gave out over 61,000 food items for the entire week to our students on the first day of spring break. Amazing to see all the volunteers coming out to support this effort in our school district; there is much to be celebrated as you can see!
In our next packet pick up for students, which will we run similar to a McDonalds or Starbucks drive through, families will pull up their vehicle and receive their packet without getting out of their cars. Additionally students will be getting school supplies for their home remote learning. We have ordered more school supplies and will shove them into folders for students to take home. Parents will be appreciative as they will not have to go to the store to get school supplies again. Many of these parents are without jobs currently and this was a financial burden we are trying to relieve.
Our district is also providing daycare for emergency services workers. Firemen, policemen, medical workers, and even critical mission employees at the adjacent airbase have the opportunity to take their children to our daycare facilities. Many aides are volunteering to support these students. Everyone is stepping up in different ways.
COVID-19 Reality #5 - Social and Emotional Support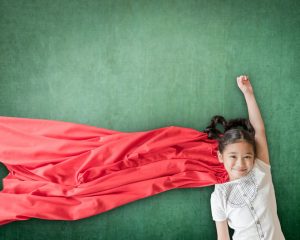 We know teachers get degrees in order to be able to teach specific subjects, as well as specific age levels. In fact, many teachers get masters degrees so they can specialize. They have the expertise to devise and create curriculum that pushes and challenges the students in their school district, and they are trained to make adjustments to the curriculum as a way to differentiate for the kids in their classrooms.
COVID-19 Reality…what we are finding in our experience is that students we previously supported with social and emotion health, need it just as much, or more, while they are at home. In some of these situations with students, they are living in the homes where much of the problems persist.
This is the reason why a computer will never replace a teacher - they provide social and emotional support as they teach. From a connected cross guard, to a school counselor, schools provide so much more than the required curriculum and standards-based instruction.
Teachers are trying new ways to connect with students. They are using Zoom and Google Hangouts to get kids communicating. Unfortunately, not all students have access to these platforms. Many do not have a device or internet connection, but we have to at least try. All students need this opportunity to stay connected and hear from other kids their age going through the same COVID-19 reality, just in a different home.
COVID-19 Reality…we are definitely seeing the difference between the "haves" and the "have-nots" right no. Many of our students that need support are unable to get it through remote channels while confined to the home. We must provide for students who need social and emotional support, even if they don't have internet access or a device of their own. What we know is that most families do have at least one cell phone. Last week I tasked all my teachers with calling every single family to ask two questions: "How are you doing (students)?" and "What support do you need (parents)?" Parents loved this communication and we received a lot of positive feedback. I told teachers we must continue to do this going forward! These 1:1 connections happen daily in school, but they are not happening in our virtual and remote learning environments.
Students who received therapy from our Comprehensive School and Community Treatment program continue in our school district. We love that Medicaid has recently approved coverage for "telehealth" in our state in order for our students to continue to receive the psychological and emotional support they need. This allows teachers to connect with the therapists who support these students from home. I am proud of how all these services for students are moving online. As this positive trend continues, they'll be able to better process the trauma and anxiety they are enduring, while also celebrating their growth and academic accomplishments from home.
We must continue to think about what we are asking our teachers and staff to do while working remotely. My intention and goal of this article is for everyone to understand that teachers are not on spring break, in fact many are working harder than they ever have in their careers. I know as a principal, I've never had to work harder myself. Please take time to celebrate teachers, and all school staff who support the remote learning going on…we can do this!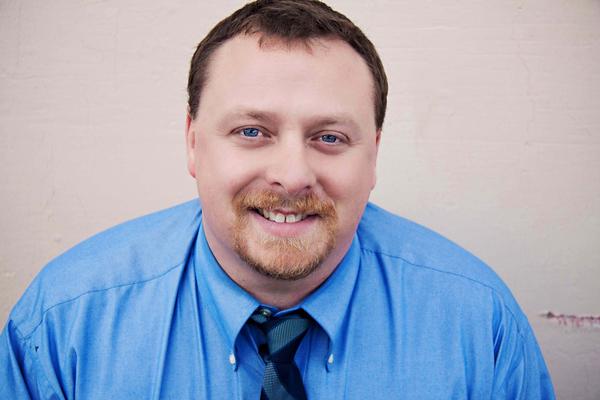 Latest posts by Jon Konen
(see all)