8 Ways to Fall In Love with Teaching Again and Make Your Career Work for You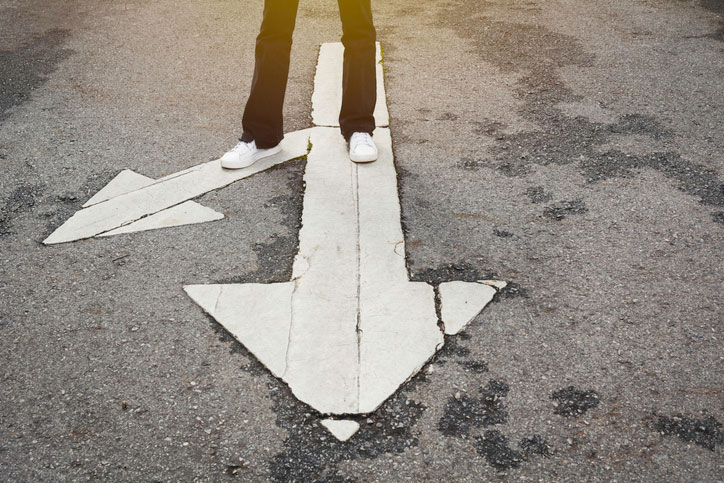 <!- mfunc feat_school ->
Featured Programs:
Sponsored School(s)
Sponsored School(s)
All school search, finder, or match results, as well as colleges and universities displayed as "Featured School(s)" or "Sponsored Content" are advertisers that compensate us for placement on this site. The resources, editorial content, and school evaluations published on this site are developed independent of the schools that advertise here.
<!- /mfunc feat_school ->
Are you changing schools, grade levels, or even contemplating getting out of education all together?
I want to give you eight reasons to stay in your teaching career…and maybe you can add to the list with a reason or two of your own.
I recently read that people had been moving across America during the pandemic like no other time in recent history, numbers that rivaled some migration studies quite similar to the Great Depression era. Yes, one study stated that moves during the pandemic increased substantially from the prior year, 14-20% according to the Joint Center for Housing Studies at Harvard University.
When digging into other articles on this phenomenon most cited the following reasons for moving themselves or their families: 1) rent and housing prices rising and either pushing them out or were able to refinance and move, or 2) moving where the Covid restrictions and subsequent politics were substantially different.
Unfortunately, we are reading more and more articles about educators leaving the profession altogether. In fact, I found myself pondering the same thing…I even looked at professions outside of education. I chose to stay in education and take a position that puts me back closer to students. For the time being, we both chose to stay in education!
That perfect job may be hard to find right now in education. I wonder if any other educators feel like me, and wonder how education has changed substantially in the past two years. There seems to be a hyperfocus on what is going on in our schools and parents and community members are more critical than ever before. The unfortunate outcome of this hyperfocus on schools is that societal issues that were once mainly discussed outside of our classrooms are now served up on a platter in our schools. Administrators and teachers are left trying to keep people safe, and educating as best we can to ensure creating an environment that produces thinkers and problem solvers.
My goal as an educator is to impart information (learning) to students in order to make them become independent and compassionate problem solvers that can contribute to society.
Though there are many reasons why educators are leaving the profession, I encourage and offer the following mantra, "Let's reconnect with education, if you need a change before getting out of education, first make a switch."
The following 10 reasons give rationale for a switch, with hopes of you not leaving the profession. We need you!!!
1 - Consider Changing Schools … Every School Has a Unique Culture, so Find the One Where You Can Be Yourself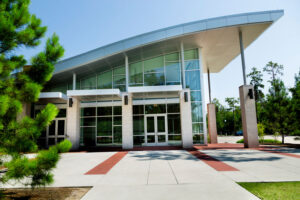 Switching schools may provide the needed change you are looking for in education. I have found it to be extremely difficult and stressful to make this decision. I have twice changed schools within my school districts where I have worked.
One occasion I went from a classroom teacher at one school to a principal in another within the same school district. This provided a challenge and change that I needed. I could have stayed in the same classroom forever, but I was ready for a change. I understand many people like the same classroom and same grade level for their entire careers. I challenge you to hone your teaching and leadership skills at another school within your district.
The other change I made was one of my favorites. I looped from fifth grade to sixth grade with a group of students. This change took me from an elementary school to a middle school. The relationships I had with students were quite strong and these students still reach out to me to this day. If you think about this move, what could be more powerful for students and the teacher…helping bridge the gap for these students from elementary to middle school. I think more schools should implement looping.
If your district is so small that it doesn't have another school, switching locations may be the right choice.
Instead of getting out of education, consider the fun and challenge that would come with changing schools.
2 - Try Teaching a Different Grade Level … With a New Age Range of Students Comes New Challenges and New Opportunities to Be Your Best
There are certain teachers that just seem uniquely suited for their particular grade level. They make connections with students and families, and take their learners from point A to point B by the end of the school year.
What's rarer is a master teacher who can change grade levels and make an even larger impact in their school. I definitely think it helps give perspective on student growth as well as your own personal teaching growth.
Changing grade levels can be exciting in so many capacities. I have taught grades 2, 5, and 6 in my 23 years of education. I have been a principal at an elementary, middle, and high school, as well as a K-8 instructional coach. These changes have given me a unique perspective on students from pre-K to twelfth grade. I think I am fortunate to have had these experiences and I think others need to take the leap of faith and change grade levels.
I challenge teachers who might be thinking about leaving a career in education to get out of their comfort zone and make the switch to a different grade level.
3 - Think About Changing Jobs… There's More to Education Than Just Teaching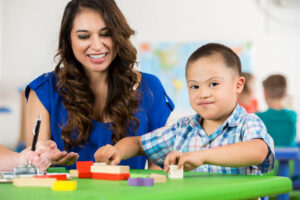 Many teachers change jobs mid-career or in the latter third of their career to a different job within the school district. These jobs may be in literacy or math support, instructional coaching, behavior adaptation, for teachers on special assignments, and more.
The day to day challenges of the classroom with grading, communication with parents, and planning instruction may get tedious for teachers. Changing jobs may provide that needed change. It may not be that teachers are tired of communicating with parents or they dread the tasks of grading a stack of papers, it may simply be that the teacher needs a change.
Though my resume may make it seem like I don't stay in one job for any length of time, for 23 years those job changes have actually been progressions from teacher, to principal, to superintendent. I started teaching 5th grade in a school of 420 students K-5, to a K-12 principal in a district of 215 students total, then back to the classroom in a large school district of 10,500 students, then principal within that district, and finally to where I am today a superintendent of a district of 1,325 students.
Each of these job changes have been huge learning opportunities for me. I have gained so many friendships and increased my professional learning network. All these connections and learning opportunities have helped me in each successive position.
Instead of getting out of education, consider challenging yourself with a job change that puts you in a role where you can have the impact you want to have.
4 - Think About Teaching in a Different State … A Change of Scenery Can Do a Lot for Your Outlook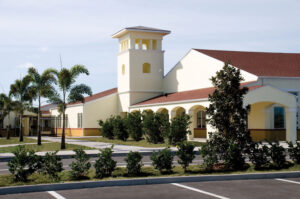 Yes, my current Zillow search sends me updates on real estate locations in the Monroe County School District…Key West to Key Largo, Florida! I dream. Sometimes a necessary change may come from looking outside of the state where you currently reside.
For some educators a change in states may come with higher pay, as it once was for me with moving from Montana to Alaska. After a short stint in the Last Frontier, I made the decision to turn down a contract for $42,000 in Chevak, AK in exchange for one back home in Lakeside, Montana for $19,100 where I could be closer to my father who was having health problems at the time.
Ultimately, for most educators it is about a location that's familiar, and of course, family, and the case for me too. But the experience of teaching in a whole new place was life-changing. Location is a huge factor for having a satisfying work and play balance in your life. Identifying what your hobbies are and what you like to do outside of work can help determine where you might want to move. For me, I either want to be by mountains and lakes or sandy beaches.
I have switched states once and plan to do so after I am able to draw a teacher's retirement from Montana. I started student teaching in Palmer, Alaska 24 years ago. I then taught in Anchorage. I loved the mountains and adventure that Alaska provided. I would love to go back some day, especially since I have been grandfathered into the Tier 2 retirement system of the 1990's. I only need another 7 years in order to garner another retirement from Alaska which includes dental, optical, and health insurance for the remainder of my life past a certain age. As I age, this sounds more and more enticing.
If you're considering getting out of education, I challenge you to think about changing states instead. It could be as life-changing for you as it was for me.
5 - Look for New Ways to Make a Meaningful Impact on Students and Education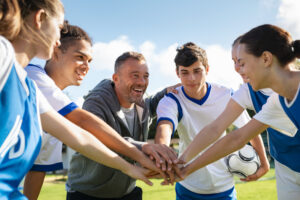 Many schools offer lots of opportunities for leadership and connection. A change could come by asking your administration for additional duties, leadership roles, participation on committees, club advisor duties, and more. Your impact on education can then transcend the four walls of your classroom.
This change may give you exactly what you are seeking. So many times in education I have seen teachers get frustrated with decisions being made in their schools. Getting involved in helping make those decisions gives you a better perspective and a voice that let's move things in the directions that you know to be best for your students and fellow teachers.
Personally, I searched out leadership roles and committees in every school I have been in as I have always lived by the mantra, "Be the change." I have been on curriculum committees, behavior teams, response to intervention teams, culture committees, task forces, leadership teams, book studies, advisor for many clubs, and have coached several sports. This continued to fuel my fire and passion for education.
Instead of just getting out of education, try making a larger and more meaningful impact first, and then see how you feel!
6 - Look at Ways to Scale Back the Stressors … Sometimes the Best Thing You Can Do for Your Students and Colleagues is to Do More for Yourself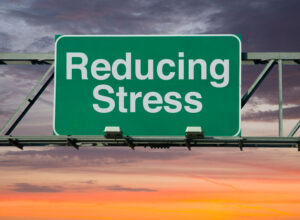 After a teacher has been on staff for several years their responsibilities and duties may be wide and time consuming. As teachers get better organized and have experience under their belts, many of them take on added tasks and duties in their schools. This can become overwhelming as other anxieties, worries, and other variables may decrease job satisfaction. One idea is to scale back your duties and use the word, "no!" more frequently.
When you scale back your responsibilities and reclaim some much-needed time for yourself, you'll be amazed at how your love of teaching comes back to you.
I also use the mantra, "The more you give yourself, the more you can give others." This may sound counterintuitive, but it is so true. Scaling back and giving yourself more time might actually help you enjoy giving more to your students and colleagues.
Personally, I can't claim to have mastered this myself. I seem to scale things back and then gradually take on new things. I have found my plate full in a couple different positions where I stopped blogging, stopped providing professional development outside of my district as a consultant, stopped promoting my book, stopped refereeing basketball, and more! Each of these gave me back time, but I found that I missed them, particularly writing. But the great thing was that this gave me the freedom to decide for myself exactly what I was going to add back in.
Currently, I am in a position where I have only added back the writing portion. In my new position next year, my contract is for 56 fewer days. This will give me time back to put towards family, fun, and hopefully consulting and book promotion.
Before you make the decision to get out of education, try scaling back the responsibilities you pile on yourself.
7 - Grow Your Side Hustle … Give Yourself Something Fun and Rewarding to Look Forward to At the End of Your Day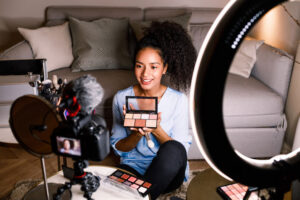 More and more we hear about teachers having a side hustle - a second or third job that you do in your spare time that helps supplement your income. Unfortunately, many teachers take on a side hustle simply to pay bills. Sometimes these side gigs become so successful that educators get out of the profession and make it a full-time thing. I am not promoting that right now, but if you're able to make it work, good for you!
What I am promoting is the idea of finding a side hustle that interests you while you teach and grow your retirement. Finding something you enjoy doing in your spare time is key. No one wants to work hard all day teaching then go home and do a side hustle that isn't fun and rewarding.
I may be the jack of all of side hustles over my years in education. In fact, you may think I am obsessed with side hustles when you see this list! In my 23 years of education, I have been an assistant manager of a tire store (my dad's), Fish and Game boat safety officer, basketball referee, educational consultant, blogger, mentor for a state leadership program, basketball radio announcer, office manager in an Alaskan fish cannery, and a book promoter.
These side hustles have allowed me to travel, meet new people, pay off loans, and have fun! Instead of just getting out of education, look into a side hustle that can boost both your financial and your mental outlook!
8 - Reorient Your Mindset … It's the One Thing That Can Restore Your Love of Teaching Under Any Circumstances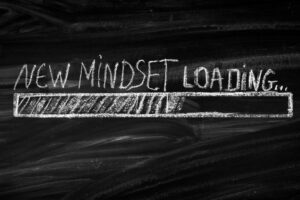 One of the most obvious, but most difficult things to put into practice, is to simply reorient your mindset toward gratitude. There are many people out there with teaching degrees trying to get a job exactly like the one you have. Embracing a sense of gratitude for what we have and switching our mindset is one of the most effective ways to feel good about how amazing it is to have a job in education.
Recently, I have gone through the most difficult times in my education career. I was very close to getting out of education altogether. The only real solution, I found, was to switch my mindset.
I made a choice to get back to working closer with students. I resigned from being a superintendent and accepted a job as a high school principal. The most satisfied I have been in my career was when I was a principal. I am so excited to be back with teachers and students in a school setting!
Flipping your mindset may not be that easy. It may even require some professional help. Please understand that there is nothing wrong with that. We must make getting support for our mental well-being a common and broadly accepted practice. Erasing this stigma has been a goal of mine and I have been working to increase the social and emotional learning around mental health schoolwide.
Instead of just turning your back on education, do whatever you need to do to change your mindset and feel that deep sense of appreciation that will make a career in teaching worth keeping.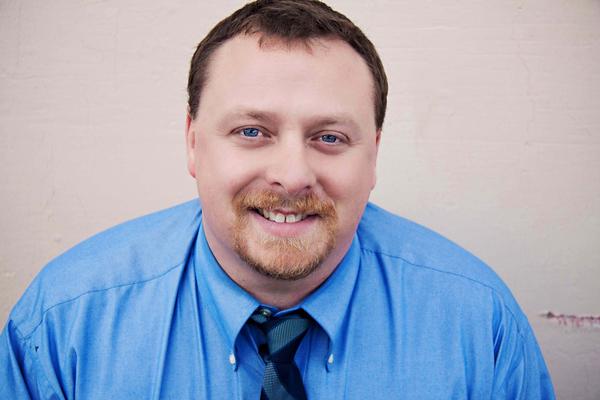 Latest posts by Jon Konen
(see all)