Teaching is a hard and sometimes thankless profession, but it is also incredibly rewarding.
With a background in HR and recruiting, Nick Swartz is currently shaping the workforce of Michigan's Grand Rapids Public Schools (GRPS). By recruiting talented teachers, Nick and his team are breathing energy and life into the public school system and the education community in Michigan. Read on to learn more about Nick's role, his hiring advice for teachers, and Grand Rapids Public Schools.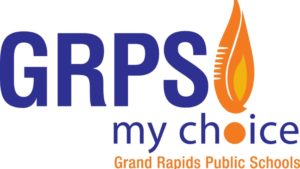 Check out the GRPS Careers page for information on potential positions available.
<!- mfunc feat_school ->
Featured Programs:
Sponsored School(s)
Sponsored School(s)
All school search, finder, or match results, as well as colleges and universities displayed as "Featured School(s)" or "Sponsored Content" are advertisers that compensate us for placement on this site. The resources, editorial content, and school evaluations published on this site are developed independent of the schools that advertise here.
<!- /mfunc feat_school -> <!- mfunc search_box_body ->
<!- /mfunc search_box_body ->
What is your career background? How did you end up in teacher recruiting/hiring?
I have been in Human Resources and Recruiting for about 10 years. I started out working in HR in the manufacturing setting then in public charter education. Most of my experience comes from 3rd party recruiting and HR consulting before joining the team here at Grand Rapids Public Schools.  I really liked the changes and the energy that has come from GRPS over the last few years and wanted to be part of the initiative to make Grand Rapids Public Schools a model urban public school district.  We still have a ways to go, but the successes we have had over the last few years have been amazing. The community is behind us and we are behind our kids.
What kind of tasks do you perform day-to-day?
It varies, most of the time I am networking or working on projects. However, some of my daily/weekly routine stuff is to monitor our postings and provide customer service to our applicants if they have any problems with our system. We average just fewer than 100 applications a week during the low seasons to 200/week during the Spring/Summer main hiring season.
What do you look for in a potential hire for GRPS?
We look for individuals who take a sincere interest in teaching all of our students. We want individuals who can flex with the rest of the team as we constantly adjust and find new ways to teach our students.
How do you recruit talented teachers to GRPS?
We do what many other school districts do; cast a wide net by attending numerous job fairs. This is a nice way to talk with hundreds of individuals. However, our ultimate success comes from targeted intentional partnerships with universities and other organizations.  Social media and job fairs are nice, but relationships are key to finding the talent you need. So, we partner with places that produce the teachers that we need. For example, a university we work closely with has excellent cultural competency integration in their curriculum. This tends to produce teachers who perform well in our schools, so we work to ensure their student teaching experience is in our buildings so they are close at hand for our recruiting efforts.  Another university has an excellent Special Education program, so we strive to provide experiences for them at GRPS as well.
Authenticity goes a long way to being a good teacher.
<!- mfunc search_btn -> <!- /mfunc search_btn ->
For new teachers, is there anything they can or should do to stand out? Anything they can be doing while still in school?
Networking is key.  If you can student teach in the district you are interested in, I highly recommend you try to do that. You want to get to know Principals and for them to get to know you. Especially in subject areas where there are lots of other applicants (ie Elementary, Social Studies), when a Principal is looking at 100 applicants all of whom are qualified, it is hard for him or her to narrow it down. However, if you student taught, volunteered, or subbed in the building (and then introduced yourself to the Principal) it goes a long way to differentiate yourself).  Substitute teaching is a great way to get your start and a great way to get in lots of different school buildings and districts. In talking with new teachers, there is some anxiety about subbing, but this is how many if not most teachers end up getting their start. It is a way to get your foot in the door.
In your opinion, what makes a good teacher?
Authenticity goes a long way to being a good teacher. Classroom management and solid preparation skills are critical to running a classroom. However, being your authentic self goes a long way to connecting with the kids. If you can build relationships with those students, they will be more engaged in the classroom and you will have the opportunity to make a bigger difference in their lives. Further, students are often relational learners, meaning if they don't feel connected with you they won't connect with the lesson.  Obviously, if your authentic self is a jerk to kids, maybe this is not the right career path for you.
Are there any pitfalls that teachers should try to avoid in the hiring process?
I would not wait to apply to positions you are interested in. Stay on top of your job search. I would fill out applications, even general ones, to the school districts you are interested in. Also, make sure your references are aware they are references. This will help assure they fill out or answer reference checks quicker. We often have to delay offers because references are unavailable. This is why it would also be a good idea to have more than the minimum amount required.  Also, before the interviews, prepare with intentionality.  Research the school district and search for commonly asked interview questions. Practice with friends or family. You want to be prepared for the interview so the Principal/interview team sees you are serious about your interest.
How can candidates best prepare for an interview with GRPS?
To reiterate a bit from the previous question, research the school district and school building. Also, practice answering commonly asked teacher interview questions. Also, come prepared for 1-3 questions of your own. Finally, the interview is your time to get across why you are the right person for the job. Know where your strengths are and why you would be a great addition. If you weren't able to share some of that information in answering one of the questions, be sure to add it on at the end of the interview. For example, "Thank you again for taking the time to interview me today, I just wanted to share one more thing about a lesson plan that worked really well… "or "I just wanted to share that during my time at 'abc' school I learned this and I noticed on your website you are implementing that as well".
Any other advice you have for those interested in teaching as a profession?
Have fun. Both in the interview process and in your teaching profession, try to have fun. The interview process can be a source of anxiety, but remember the people on the other side of table already said yes once to you by selecting you for an interview. Be professional and serious, but try to be yourself, because they are looking for a colleague they can get along with just as much as they are looking for a qualified teacher. Teaching is a hard and sometimes thankless profession, but it is also incredibly rewarding. Celebrate the good and remember it fondly when the inevitable times of struggle happen. Like everything in life, there are ups and downs, smile and have fun throughout it all.
<!- mfunc search_btn -> <!- /mfunc search_btn ->
Other Teacher.org Interviews