How to Become a Superintendent
<!– mfunc search_box_nav –>
<!– /mfunc search_box_nav –>
<!– mfunc feat_school –>
Education is light, lack of it darkness Russian Proverb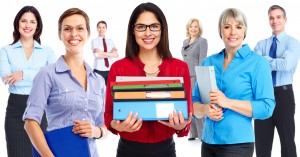 The superintendent of schools is the CEO, the chief executive officer, of all schools in his or her district. The superintendent is responsible for achieving the vision of those who have been voted onto the school board. This can be accomplished through decisions about educational programs, staffing, physical facilities, and budgets.
Someone who is to become a superintendent will be highly familiar with educational policy, reform, and current trends. This person will have the ability to multitask while keeping the goals of the board and county in mind. This person should be budget conscious, but also know when repairs and upgrades are needed and necessary. A school superintendent must be a leader, supervisor, and manager. This person needs to be able to check qualifications and find the ideal candidate for upper level positions such as principals. A school superintendent is someone that has to make tough decisions on the daily basis.
A superintendent is typically a contract based position so the renewal of the contract is an area that is open for growth. Statistically speaking, the rate of superintendent jobs is low as there are few positions when compared to other educational jobs. However, since this is a contractual position, the person in the job may change more frequently.
How Do I Become A School Superintendent?
A superintendent's qualifications are set by each school district, but some standards do apply. It is expected that a superintendent has at least a master's degree or higher. Many superintendents will have at least a Master's Degree in Education Administration or Leadership. The individual state will determine whether a superintendent must hold a certain certificate in a specified area such as leadership and/or administration. In addition, some states require a potential superintendent to pass exams as specified at that state level. The superintendent will also be expected to have two to five years administrative experience as a principal or other school administrator. This means that the superintendent would have had to complete a teaching certificate, years of teaching experience, and possible leadership classes just to gain the principal job before becoming superintendent.
This all means that a program to become a superintendent will include education classes, administration classes, leadership classes, and developmental classes over the course of many years. A superintendent will also have taken many hours of professional development as a teacher and administrator. As mentioned, each state can require different qualifications so more information can be gained by researching the area in which you wish to be superintendent.
What Does A Superintendent Do?
A superintendent is typically a contractual worker who is hired for a specified length of time. This means that he or she must do the assigned work for the length of the contract. The superintendent's actual duties may include the hiring and placement of principals for the district. In addition, he or she may choose or hire certain positions within the board of education. The superintendent is also in charge of making decisions about educational programs, spending, and staffing for particular facilities.
Though the superintendent may not spend any length of time in a particular school, he or she does need to be familiar with each school in the district to make sure the necessary qualifications for the actual building and staff are being met. The superintendent would make the decision of whether a school needs updates or consolidations.
The superintendent usually has a central office within the board of education. However, much of his or her time will be spent in meetings or touring schools as needed.
Superintendent Jobs & Job Description
High level administration beyond that of the principal and vice-principal team is required in order to steer the district's policies and mission in a progressive manner toward excellence for today's students. Superintendents can administer unified school districts, elementary districts, or high school districts - the role is largely the same, though a background in teaching is preferred. Superintendents:
Are responsible for elementary and secondary school-based activities and programs
Ensure that programs are pursuant to district policies and regulations
Promote student academic achievement at all levels
Advocate for equitable academic and extracurricular programs in all facets of the school community
Coordinate and monitor the activities of school principals and school operations, including educational, curricular and financial systems
Encourage and thoughtfully promote innovation in instructional methodology
Support research in pedagogy
Attend district, board, special education, community, and committee meetings to answer inquiries concerning school-based programs
Collect and analyze data relative to the school improvement process
Monitor expenditures and steer budgetary measures in accordance with the District policies
Make staffing additions, reductions or moves in accordance with district policies
Provide recommendations to school administrators for to program adjustments or modifications
Provide recommendations to administrators for facility and equipment improvements
Process and disseminate school-based information to the Board, Administration, the court
Make presentations to the district and community
Assist staff/student/parent/guardian/community with interpretations of policies, regulations and agreements related to elementary and secondary programs
Coordinate the development, allocation and monitoring of the elementary and secondary education budget
Meet with elementary and secondary administration teams on a regular basis and as needed
Liaise between parties and departments within the District
Recommend appropriate administrative development experiences for interested candidates
Monitor the recruitment, selection, placement, training, promotion, transfer, compensation and termination of personnel
Identify problem areas in school improvement with the appropriate departments and resolve these concerns in an effective and confidential manner
Assist and oversee the creation and implementation of audits, strategic planning and measurement in such a way as to focus on the action
Supervise and evaluate elementary and secondary principals and vice principals
Act in concert with documented district mission statement, beliefs, and strategic objectives
Carry out additional duties as required and requested by various internal and external stakeholders
Possess outstanding communication skills, i.e., written documents and correspondence, oral presentations, active listening
Understand and empathize with the learning experience and community experience for those from a diversity of cultures, races and backgrounds
Have strong organizational, administrative, supervisory and budget preparation skills
Utilize a creative, innovative approach to problem solving that keeps student and community need at the forefront
Possess a encompassing understanding of district policies, regulations, goals and objectives, as well as education legislation
There are many career pathways for educational superintendents, both inside the field of education and outside. Read on to learn more about this exciting field.
Where Can A Certified Superintendent Work?
A superintendent usually works in the public or charter school realm. The superintendent oversees all schools in a specific district.. A superintendent for the public school district must make sure the schools are implementing the required curriculum chosen by the board members and state, but those working with charter schools may not have this specific duty. Along the same lines, the requirements for a superintendent for the different school types can vary greatly, along with the expected duties.
What is the Salary of a Superintendent?
The salary of a superintendent will vary greatly depending on the district in which he or she works. On average, the salary of a superintendent across the nation is around $113,000 (BLS.gov). Superintendents are almost exclusively found in public schools. Superintendents achieve their position by working through the ranks of teachers and administration before applying to superintendency in the latter part of their career. With that said, experience is a dominant factor in determining salary. Superintendents have usually invested heavily in their professional development and post-secondary educations, so while education is not directly a factor on salary, it does have some influence.
Superintendent Organizations & Associations