With All the Uncertainty Surrounding the COVID-19 Outbreak, Maybe What We Really Need to Be Thinking About Is How Normal Life Still Is
Teacher Talk
Photo by @storyanthology
The picture above is from the first week of our school going completely online. I just arrived home to a house that has, in many ways, been minimally impacted by COVID-19. Kids still need to eat and play and laugh, mouths still need to be fed, clothes washed and folded, homework done, and dishes cleaned then used, then cleaned and used again. My wife is still taking photos. In the one above, I've just arrived home after the second day of our online week and hugged my kids, kissed my wife, and have settled down to help fold some laundry. Then, a student called. Earlier in the day I had begun reaching out to all my students and had left a message for those who didn't answer. This particular student was calling me back when my wife snapped the shot.
The spread of COVID-19 has disrupted so much of our lives, most of which makes the news and national headlines. What isn't publicized, though, is just how normal life still is, how normal life still can be, and just how normal life still should be. Like relationships.
Since COVID-19 has entered America, my relationship with my family and friends has shifted. I can no longer stay abreast of their comings and goings, who they're hanging out with, and what they're having for breakfast, lunch, or dinner (unless I intentionally ask) because my Facebook feed is currently full of links to resources that will help educators continue teaching and parents continue parenting. Well, that and memes. Like yours I'm sure, my feed is chock full of memes about the coronavirus, toilet paper, and politics. Most of which I ignore. My favorites, however, are saved to my phone and sent to those same family members and friends because I want to stay connected and remind everyone that I'm still here and they're still missed.
Yet, each and every time I send a meme out on Facebook, a small twinge of, "Should I be sending this?" or "Should I be laughing at this?" runs through my mind. I've even deleted a few potential texts for fear of being insensitive.
Then, just the other morning, I came to the conclusion that yes, yes I should be sending and receiving memes because yes they are funny. And that is the point. To laugh, to find humor, and to remind ourselves that this is not all death and gloom and world-ending circumstances. In many ways, it's merely life. As one meme recently put it, "Our grandparents were asked to go to war. We're being asked to sit on our couch. I think we can handle it."
We can also laugh about it.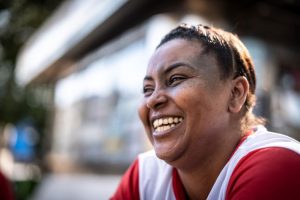 Laughter Is the Tangible Evidence of Hope
Kevin Breel, a comedian who battles with depression, was interviewed on the TED Radio Hour entitled Painfully Funny, because although his life can be dark and harsh and often times overwhelming, he believes laughter is a cure. "We live in this world now that is so serious in so many ways," he explains to Guy Raz, the host of the show,
"we're so plugged into these external realities that feel like they're constantly kind of knocking on the door of our mind and just begging for our attention. And to laugh is to find yourself back in the moment. To laugh is to be free in so many ways."
Free from pain, free from worry, and free from the fear of the unknown because laughter, as Breel goes on to say, "is the tangible evidence of hope."
It reminds us that we're here, that in the midst of all the uncertainty and rapidly shifting reality, we're still human, there's still goodness, and there is much to smile and laugh about. Life is still full. Laughter reminds us that we can and will endure.
I think the same can be said for getting to work, for being creative, and for getting dressed each and every day, even if we never leave the house.
C.S. Lewis would agree.
During WWII, when the threat of bombs invaded the minds and lives of many Europeans, the famed writer encouraged his fellow countrymen to continue living. "If we are going to be destroyed by an atomic bomb," he wrote, "let it find us doing sensible and human things . . . not huddled together like frightened sheep and thinking about bombs."
Our threat is not nearly as severe as bombs and war and mass military invasions, but we are being threatened, some of us are directly and immediately so. Others of us, like those in rural towns scattered across America and the world, are somewhat distant from it all. At least currently. Our sensible humanity, however, is being threatened everywhere. And the battle it wages is right in our very own homes.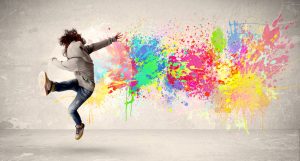 History Will Tell the Story of How We Handled This Crisis… and So Will Our Kids
Like many schools and universities across the world, my school has adapted online education for the unforeseeable future, leaving many parents struggling to find a new normal. I would assume that you and your families and your communities are much the same. My suggestion would be this: keep getting out of bed early in the morning, still workout, take a shower, and get dressed. Go to work (even if that means sitting at the kitchen table and not on your bed or sofa), create new things, connect with people, do the laundry, go for walks, build a fire in the back yard, and keep each other laughing.
Do sensible human things! For when the end of all this comes, may it find us being the best we can with what we have. May it find us more artistic, more patient, more creative, more appreciative - more human - than we ever were before. Not crumbled and withered and full of regret.
Someday in the not so distant future, these days will be written in our school's history books. When it does, what will it say? Will it frighten us? Will we have to try and explain ourselves or fight vigorously to change the conversation? Or will we be proud? Will we be confident? Will we be able to look back and say that although this time was confusing and at times difficult to endure, it was also comforting, encouraging, and in many ways affirming because through it all and at the end of it all, as the death counts continued to rise and many began to hoard - for the bulk of us - our humanity soared.
As educators, we are tasked with helping our students make sense of the world so that they can go out and improve it. Right now, teachers and students work and learn outside the classroom, the greatest lesson we can be teaching them is how to live these days - and future days - with our humanity intact. For some of us that means connecting with and assuring our students that they are not alone. For others, it is ensuring students continue to receive their free and reduced meals. For all of us, though, it is holding fast and true to the deepest most vital aspect of why we chose education in the first place: to impact lives, to build dreams, and teach them what it means to be human.
Someone will describe the days we're living in now in a history lesson. What it will say is in the future, and the future is impossible to know. What we do know is today. And today we have the opportunity to pursue sensible human things, to focus on their next best decision, and to cling desperately to hope - with whitened knuckles and sincere chuckles. History, then, will take care of itself.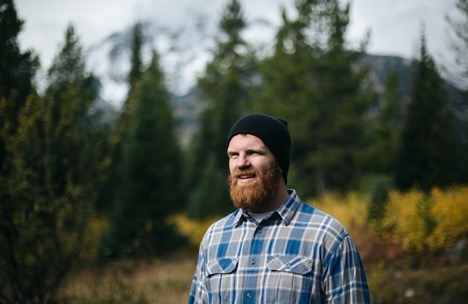 Latest posts by Brian Miller
(see all)