Unpacking Your Heart
Teacher Talk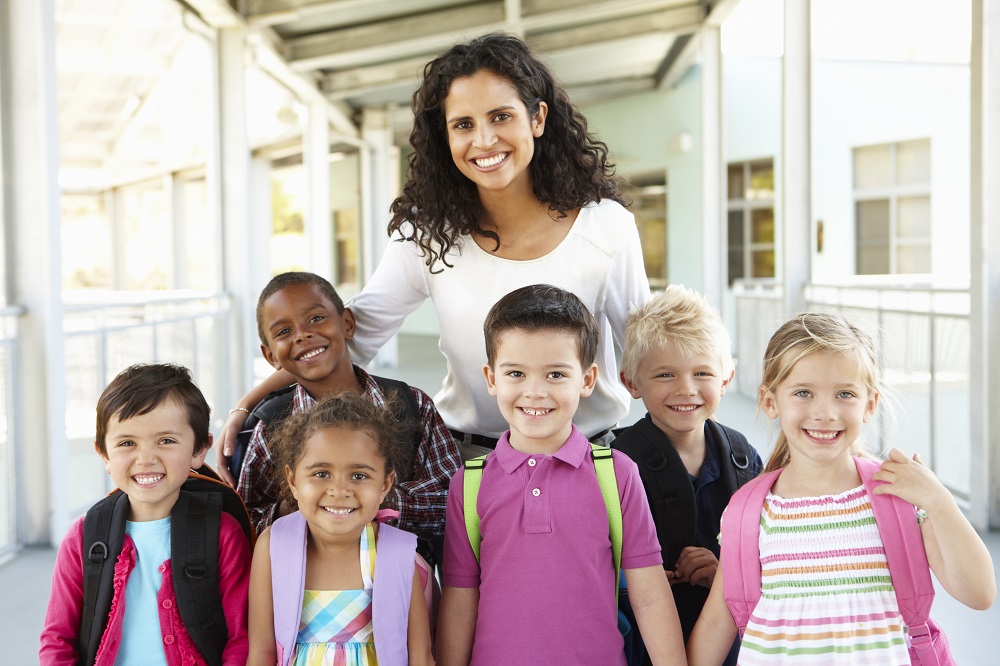 <!– mfunc feat_school –>
FEATURED PROGRAMS
SPONSORED LISTINGS
<!– /mfunc feat_school –>
It is the first of August. My school year ended in late May and resumes August 15.
I successfully completed my first year in a new school, in a new district. I was blessed to make many wonderful friends, find my place, resume my passion, reignite my calling, the sound of which is finally coming in loudly and clearly…and now it's time to start year two in this wonderful place.
It's been an interesting two years in my personal life and in the lives of those closes to me. Not bad, just interesting. Long. Lots of thinking, lots of doing. Illness in the family. Unexpected deaths. Divorces. Marriages. Moving. Just, you know, life. But in my mind, it seems like the universe felt the need to pack in as much as possible into the past 24 months. It's as if the Fates wanted to see just how far I could be pushed, stretched, retracted, stretched again. Suffice it to say, I am pleased that even though life still roils around me, my professional life has found its peaceful, even-keeled flow.
I am pleased to sit in my classroom this minute, staring at its empty walls and full cabinets. My amazing paraprofessional, Miss Lora, walked me through the closing down of our classroom with the kind of packing excellence that would make her Geometry teachers proud. Talk about an amazing sense of spatial reasoning! There's no way my packing prowess could rival hers.
I know that my Special Needs kiddos have many goals to be met; in addition to tackling those I.E.P. goals, there are even more goals to be met-learning to function socially, learning to work hard and achieve a goal, learning to consider new things, finding hope in their futures. This is the task for which I signed up and staring at this empty room, I see all the possibilities…
The community my school serves is a typical southern "big" small town. We have chain restaurants like Wendy's, McDonald's, Little Caeser's, and Chili's. We have WalMart, Belk's, Dollar Tree, ACE Hardware, lots of banks, great local businesses, and an amazing sense of "us" where the people take care of their own. A town at the city limit says, "The Friendly Town"…and it sure is! The 30,000+ people here truly seek to serve the others around them. It's a blessing to be here and see people at their best. I want to do right by them and do my absolute best to prepare their children for life.
This can be daunting. What if I blow it? What if I miss something? What if I somehow don't do all that is expected of me? What if I leave them ill-prepared?
I'm not new to Teaching and because of my long-in-the-tooth status, I will share a secret with you: all good teachers feel this way every single year. Every. Single. Year.
It is my opinion that thoughts like these are intended to keep us on-point, to keep us challenged, to motivate us toward excellence-we know there is no such thing as perfection (except a well made cheesecake. That's perfection.), and for teachers who seriously love what they do and have accepted the job of educating young minds of all capabilities, maintaining that wide-eyed sense of an exciting, wonder-filled excitement, this is a time to harness all the energy being generated and parlaying it into classroom excellence.
What the heck did that just say? Boiled down: new teachers, fear not! Your predecessors feel the same feelings you're feeling!
I had the privilege of meeting Dr. Harry Wong and Dr. Rosemary Wong at an event in Hot Springs, AR for Special Education Teachers. As they are wont to do, I left feeling inspired and reinvigorated to make the school year one of compassion and excellence. In chatting with them briefly after their keynote address, they challenged me to keep in mind one single thought as the school year began:
Greet the children, teach the children procedures, and love the children; the rest will fall into place.
Having read the Wong's books, this wasn't new information. Having them say it to me-to my face-surely was new. I have always loved their books and found motivation in them. Establishing classroom procedures was the best thing I ever did. A procedure for asking to go to the bathroom (one finger in the air), a procedure for pencil sharpening (put your unsharpened one in a can and take a freshly sharpened one out of a can), and lining up/walking in the hallway (silent like church mice, hands clasped in front of you), but one can never truly adequately capture an author's message as fully as when the author SAYS IT TO YOUR FACE. Suddenly I had a new level of understanding.
Lora and I drew a map of our 2016-2017 floor plan for our classroom, one that makes great use of space for our Special Needs kiddos and procedure-ready. It provides a place for our sensory babies to find their comfort, a place for our kids who need simplicity to find their place, a place for the kids with processing issues to have their needs met, and a place for those with cognitive delays to find a great place to "rest their brains".
I survey the classroom, consider this floor plan, and look to the sun-filled corner where our book nook will have a Miss Mary's Front Porch theme, complete with patio lights, comfy "outdoor" chairs, side tables, a wicker settee, and lots and lots of books. Many great things will happen on the front porch-excellent books can be read, stories can be shared, life lessons discussed, conversations to be enjoyed…I see this place as a great addition to our year. It will be cozy and fun, and it will help our kiddos to keep their minds open and relaxed enough to take in all we have planned for them.
In the opposite corner is our Teaching Table. That's where the "hard" work is done (so named and so described by one of my 3rd Graders). Adjacent, the Writing Center, not a new but an enhanced addition. In front of the white board sits a U-shape of nine desks, one for each of our students. Their desk is their personal space, a space to work, and a space to play. We have a play area where they can enjoy time to share in play with others, or have quiet, individual play. Finally, we have a kitchen with a washer and dryer (jealous much?). Every Friday, we have Book Cook Time. We read a book and then cook a dish which correlates to the story.
I scan the room, I see the vision, I know the possibilities. I begin unpacking and setting up.
My heart reaches out to the teachers who are new, who are enthusiastic, those who still have their new teacher smell-even if they've been in the classroom for many years! These are the teachers who, like me, stare at their classroom and see the great things to come, knowing full well there are obstacles we'll have to work hard to get around, to get through, to get under, to get over-but overcome them we shall!
It's going to be another great year. My best to every teacher out there, new and experienced alike. Pencils up!!
RELATED -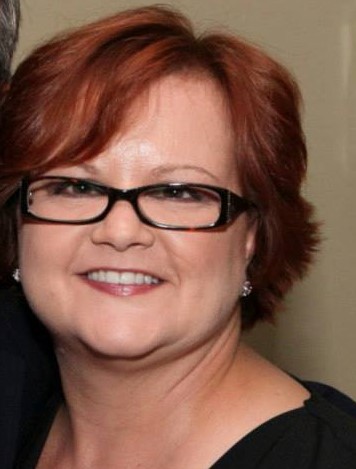 Latest posts by Mary McLaughlin
(see all)