Over Christmas Break, I Promise to… 10 Strategies for Going on an Education Diet
Teacher Talk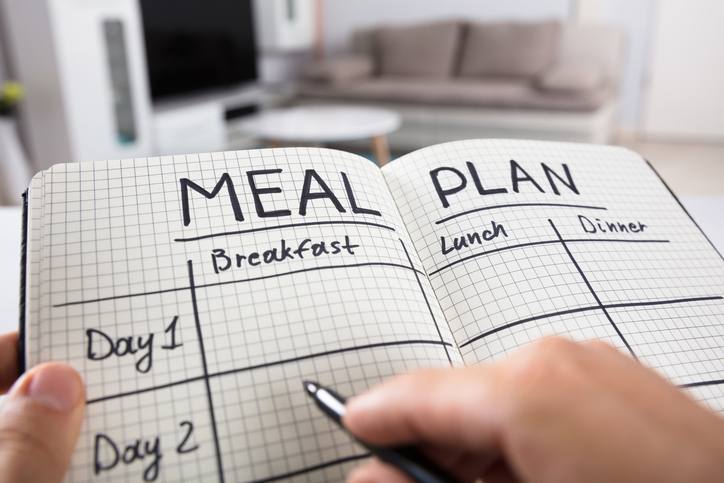 FEATURED PROGRAMS
SPONSORED LISTINGS
Yes, I truly believe we must step away and have a break from our classrooms and schools routinely. The school year has a few breaks built into the schedule, and several 3-day weekends. Then, educators have a summer break which can be and should be rejuvenating! Though our roughly 180 days of instruction and 1,000+ hours of student contact time seem minimal to people outside of education. The constant decision making, trauma (and secondary trauma), stress, and anxiety can be insurmountable for many. This is clear in the fact that teachers are leaving the profession in shockingly high numbers because it can just be too much.
As an educator for 20 years, I have to admit I don't have a "pause" button. I am constantly working on something that will support myself, my students, or my staff each and every day. In fact, my wife has even found me typing in the early hours of Christmas morning before gifts are opened. A fire, cup of coffee, and seated next to the tree before everyone gets up is a special time to me!
So many of us continue to work outside of our 187+ contracted days. This is the myth that many non-educators do not understand. There aren't many other professions where we may put just as many hours in outside of our contracted time as we do while we are on the clock. In this fashion, I think our communities are getting one heck of a deal. If I was truly paid for the time I put into education, my school district couldn't afford me as I would make well into the six-figure range. As you know, we didn't chose this profession for the money. We chose it to make an impact on children! I put these crazy hours in because I am addicted to making student achievement more accessible, as well as educational research, motivational and culture building for other educators in my sphere, and continually building my professional learning network.
If you are like me, for Christmas, I propose you start putting limits on your school-related intake over they break… what a great title for a book: Education Diet! I am limiting the time I spend on education over the holiday break. I want to increase my time spent exercising, time with family, and travel. Here are 10 things I am going to limit over the Holiday break. What will be on your list?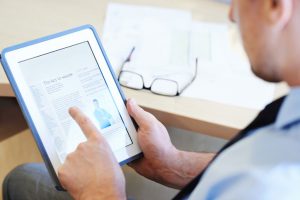 1 - Educational Articles
I spend 30-60 minutes per day reading articles I see on Twitter and Facebook. Some days I can't stop without my wife physically taking me or sending me somewhere, banning my phone, or scheduling something else for us to do. Damn you, Edutopia, for creating such engaging articles that I cannot stop reading. Then there is We Are Teachers, Trauma-Sensitive Classrooms, Mindshift to name a few of my favorites that I indulge in routinely.
I promise to read no more than one article per day over Christmas Break. Once I have read one, I will save the rest for later.
2 - Educational Memes
I collect educational memes that connect to my school, my experience, or a friend. I send them, use them in presentations, and love reviewing them at different times of the school year. There are obviously funny ones that can be sarcastic, cartoons that can poke fun of us as educators, and powerful enlightening memes that are thought provoking. My favorite memes come from Jon Gordon, Power of Positivity, and Hal Bowman.
I promise to not save more than one meme per day over Christmas Break. Once I have one saved, I will skip over all the others.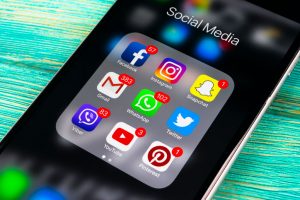 3 - Sharing Ideas on Social Media and List Serve Email Lists
On a good day, I may share up to ten different educational ideas on social media between Twitter, Facebook, and email list serves. I am constantly pushing out stuff that is pertinent to me, a friend, or to a specific staff member. A majority of the ideas I share consist of culture building, motivation, positivity, and strategies to increase engagement. The amount of educational pages I follow on Facebook and educators I follow on Twitter make it difficult to keep up each day. I love finding new ideas and sharing with people; it definitely becomes a passion or as my wife says, addiction.
I promise to only share one idea on social media or email per day over Christmas break. Once I have posted one idea, I will not share anything else.
4 - One Old School Book
Beside my laptop is a stack of books that I have started. I tend to read bits and pieces of several books at once and when I truly get into a book, I will not put it down. I eat a couple chapters, digest, and then put it down for a while. Most of my books…all but one or two in the last year…all pertain to education, culture, or motivation. My wife says I would enjoy reading more if I read books that were not intended to support my job. I would probably agree with her, but I can't stop…again, addicted is the word!
I promise to only read one book over Christmas break that pertains to education. Once I have read one book, I will read something that doesn't have an educational intent or purpose.
5 - One Old School Magazine
Also beside my laptop is a stack of magazines that I have started. Like books, I tend to read specific articles in them, but have not read them from cover to cover. I take an article and pull out the relevant information that can support a teacher, a principal, a friend, or a colleague. They may get tired of me sharing, but I do love the impact the writing and many of these motivational educators have on my own educational pursuits. My favorite magazines are ASCD: Educational Leadership, Principal (NEASP) magazine, AFT magazine, NEA magazine, Teaching Tolerance magazine, and Teacher.
I promise to only read one magazine over Christmas break that pertains to education. Once I have read one magazine, I will read something else!
6 - Limit Blog Writing
For the past three years I have been writing almost weekly for a couple different blogs: teacher.org, thedailycafe.com, and kidseducationyes.com. I love writing and have many times used the writing for multiple purposes. I use the blog writing to connect with something we are doing at school or in our district, and sometimes to support individual students, staff, and parents. Writing weekly can become overwhelming…coming up with new ideas and spending three-six hours on one article is daunting. Weekends and long breaks are the typical times I write a majority of the articles.
I promise to take a break from writing blogs over Christmas break. I will take a two week break from all writing as this will free up time.
7 - Limiting time in Chat Groups and Facebook Groups
I find myself following several different Twitter Chat groups, as well as Facebook groups. When I review my data from my Verizon phone, I see that the time I spend on both these apps combined is between 2-3 hours per day. Yes, some of this is socializing with family and friends, but a majority of it is education related. Here are my favorite twitter chats: #TLAP, #edchat, and #edtechchat. Here are my favorite Facebook groups: Principal's Principles Leadership Group, Radical Principals, We Are Teachers, Global Teachers United, and ADHD Kids Care Support Group.
I promise to limit my Facebook and Twitter time to an hour a day. I will set my phone with screen time limits to one hour, and set it to send me reminders if I go over.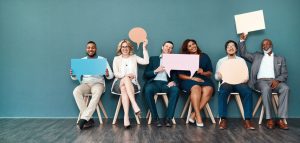 8 - Staff Communication, Not 8-5!
I give my phone number to all staff members, as well as many parents. During the school year I try to solve problems as fast as possible so we can support students, parents, and staff members. I have always had the belief that if I can solve a problem before the next school day, I can spend time on something else tomorrow. Likewise, students, parents, or staff members can do something else more productive.
I have some staff members that only communicate with me outside of the 8-5 work day when it is work related. Over summer break, I tend to not answer my phone as fast I would during the school year. In fact, I may not respond back for over 24 hours. My rule for staff members, unless they are sick or off duty, is to communicate within a 24 hour window with me, a parent, or a community member.
This style of communication has both positive and negatives associated with it. For staff, it reassures them I am a support for them at any time. Sometimes my wife does say, put it away, and I agree. With students or parents, if it is an issue of safety, I will most likely respond as soon as possible. This is an area I need to improve upon for my own mental health.
I promise to respond to school related issues over the Christmas break unless it is an emergency or safety issue. I will only check email once a day over break.
9 - Education Talk at Home
I am K-6 principal, my wife teaches 5thgrade, and my son is a senior in high school. Our lives revolve around education. Almost every conversation leads us back to some type of educational issue in our jobs or son's educational pathway. We cannot even talk politics most days as it leads to changing something in education. We do spend time watching and participating in sports. This can be a great stress reliever, as well as a way to give education a break. We must find more topics to talk about, but we all know it can consume us.
I promise to limit my educational talk at home over the Christmas break. I will find new topics and interests in order to start and continue conversations.
10 - Limiting Educational Videos
I have a few colleagues that share educational videos routinely with me back and forth. I am constantly looking for videos to share with staff, colleagues, as well as with students. I have a collection of videos that can be used for a multitude of purposes: motivation, culture, academic achievement, bullying, positive leadership, and more. I am also addicted to finding videos to support the work we do with students every day.
I promise to not put time into finding educational videos over the Christmas break. If I find something that looks interesting, I will save it and watch it later.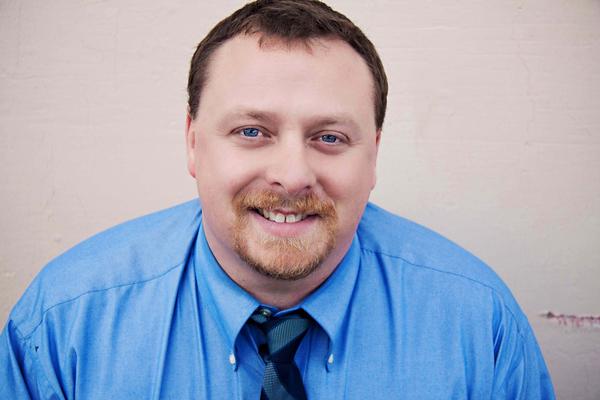 Jon Konen is a father, husband, K-6 elementary principal, and freelance writer in Great Falls, Montana. He has taught most all grade levels K-6, and has been a K-12 principal of a rural school. As a 5th grade teacher in 2010, he won the Presidential Award for Elementary Math and Science Teaching (PAEMST). As a principal, his school won the 2012 Blue Ribbon Award. In 2018, he won the National Distinguished Principal Award (NDP). He is the author of two guides, An Educator's Guide to Combat Bullying & Bully Prevention and Teacher Evaluation: A Transition Guide to Exemplary Performance. He has authored a children's picture book that will be released in October, 2018 titled, Principal Reads and Benjamin's Visit to the Office…Not the First!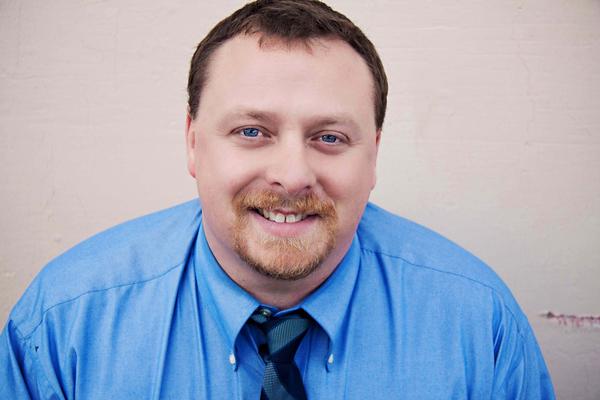 Latest posts by Jon Konen (see all)