New Beginnings
Teacher Talk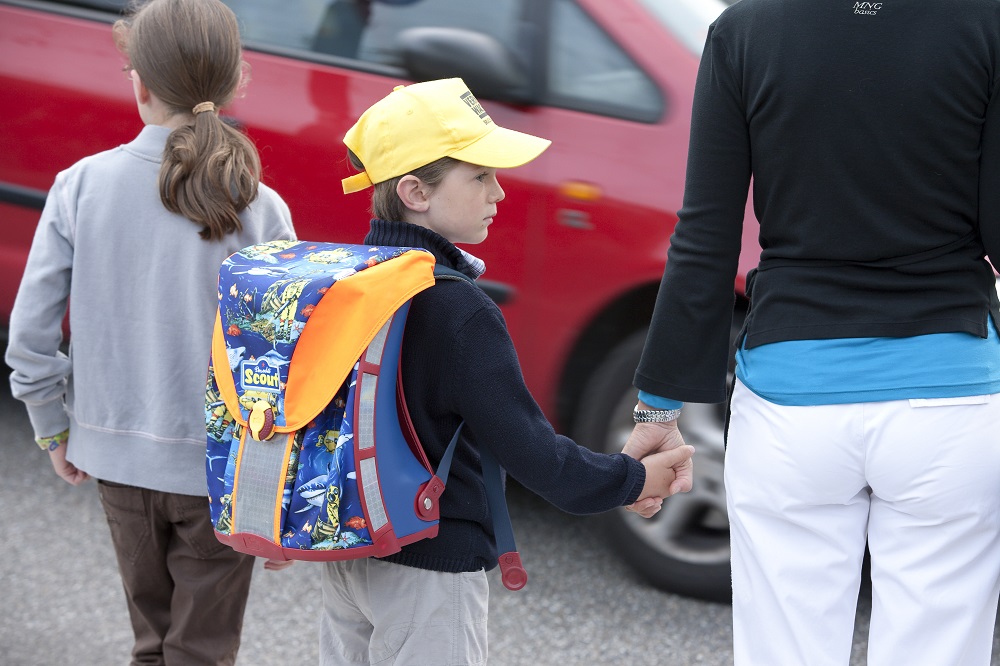 <!– mfunc feat_school –>
FEATURED PROGRAMS
SPONSORED LISTINGS
<!– /mfunc feat_school –>
What is the true test of friendship? Helping someone move-willingly… without fear of the other person having something to lord over you-like the tales of a crazy night spent in Vegas or those late night conversations held in dorm rooms after the pizza box is empty. This selfless act of love demonstrates a deep and abiding commitment to your pal that says, "I trust you and will do anything for you…and the next time you ask me to help you move, I'll take up a collection for a moving company to provide you all the support you need…because I care about you very much."
Knowing my friend's decision to move from his home in central Arkansas to the Big City in Tennessee to turn a page in his proverbial Book of Life got me to thinking about all the changes faced when one relocates. Being no stranger to these changes, I started down the thought path of the normal must-do's that comes with a move: What is his new address? Is his home in a safe part of town? Where will he grocery shop? Is there a lot to do nearby? Will he find a new church home? Did he think to turn off the power and water here and have it turned on there? What about the Internet? How will he like his job? Does he know a soul there? I wonder if he has a washer and dryer in his apartment of if he'll have to go out to do that? Going out to do that is no fun…
The changes we encounter on moving day are many, but they're not bad. They give one the chance to reinvent themselves and make this new beginning have solid value. Some people get all scared about it…some people get all excited about it. Me? I love a good change.
As I was tossing the random debris of life-plastic pieces which must certainly belong to some electronic thing or another, pennies, a remote control for something, twist ties, rubber bands, a screwdriver, a spoon, a tennis shoe, a bill-into a box, I thought about my new students who stepped foot in my classroom for the very first time this past Monday.
Scrubbed fresh, backpacks full of new supplies, parents escorted these sweet babies to my door where I, too, waited anxiously to greet the newest additions to Team Miss Mary in my new outfit, scrubbed fresh, a classroom full of new supplies, with good wishes for a successful new school year granted to me by my own parents in Pennsylvania. My lesson plan book written neatly with too many plans for the day-just to be sure we had more than enough meaningful, rigorous work.
I thought about how it must feel to be the new group of Second Graders entering my self-contained Special Education classroom of grades 2, 3, and 4. Not only did the Second Graders not know the older kids, the older kids had already been together for a year and had a very tight bond. Would my "experienced" students be gracious and helpful to the new ones? Would the family we built last year open its arms to include the incoming new members? Would they help the younger ones know where to put their belongings, be friendly during indoor playtime because the weather forecast promised a week of rain?
RELATED - Special Education Degree
By the end of the first morning of the first day, the kids had fallen into an obvious routine and it was evident my older ones had rallied to support the younger ones. Of course they did! Why did I have any doubts? They're wonderful children, eager to learn, and just plain happy.
As I closed up my trash bag full of moving minutiae and readied it for the moving truck, I got to wondering WHY everyone in my class generally seems so happy and wondered WHY the first week had gone so well? Because it seemed like a good moment for a break, I decided to text my amazing paraprofessional and friend, Miss Lora, and ask her for her perspective on it all.
Her answer was simple: because they all feel loved and safe.
Hmm. This makes me feel good, but it also makes me curious. What have we done to create a loving, safe, happy environment? Much like our homes, we ARE happy women in general, so bringing that into the classroom space is an easy transfer of positive energy. Miss Lora and I are also very willing to check each other if our energy is off and our grumpiness about a particular event is overshadowing our days, but this happens so very rarely. She and I have often said when we are feeling a little bit blue, coming to school makes us happy because our classroom is such a happy place. I love that! But how did this happy space come to be?
We built relationships.
We have taken the time to learn about our kids.
We have great rapport with our parents.
We hug our kids.
We cry with our kids.
We laugh with our kids.
We joke with our kids.
We clean up our kids when they're dirty or messy.
We sing with our kids.
We teach our kids.
We high five our kids.
We praise our kids for a job well done.
We redirect our kids.
We respect our kids.
We appreciate the differences of our kids.
We learn about the needs of our kids.
We academically push our kids.
We love our kids.
We see the future of our kids and we get them excited about it.
We talk about college with our kids.
We let our kids take academic risks and assure them if they fail, they're successful BECAUSE THEY TOOK A RISK.
We motivate our kids.
We TELL our kids we love them.
Hey, I don't know if these approaches are right or wrong, but by golly, we have a happy brood.
SchoolClimate.org asks the following questions to determine if your school community is a place where students feel emotionally safe:
Are the rules stated in a clear, concise manner?
What kind of role models are we, the adults?
How are we causing children to be empathetic and reflective?
Are we treating students with equal respect?
Are we promoting good citizenship and good behavior?
Are all stakeholders connected to each other?
Check out the website to find the comprehensive list of questions. This, to me, seems like an excellent discussion starter to launch the year with our professional learning communities.
I have my students for three years, if they remain in our school. Looping… this is quite the gift to a teacher. What an opportunity to invest in the life of a child! As I think about the points made by SchoolClimate.org and knowing I have my babies for three years, it makes it evident that by the time my kids and families move up to the next school, which houses our Fifth and Sixth Graders, we will have spent over 600 days together and ARE in a place to be a big family.
Will there be hiccups? Heck, yeah. Families have disagreements and misunderstandings, right? If we are a functioning family, resolution and solution is a common desire. To illustrate this, when a very frustrated parent contacted me last week regarding a particular issue, we were easily able to remedy the situation by putting the issue on the table, so to speak. We dissected the problem, figured out workable solutions, noted and discussed the way things will be handled, and we immediately began implementation of our plan. Her child found immediate success, and the parent and I have established that we each care for this child-and each other--enough to work together.
I am snapped back to reality from my packing and cleaning reverie by the sound of my friend dropping a heavy plastic bag, full of his Life Debris. "What's in this bag?" "A whole bunch of…you know…junk. Like…stuff." I am very succinctly obtuse, not by choice but because I am starving and what does it really matter WHAT is in the box?? "It's your stuff and it's gotta go and I NEED TO EAT!" Hangry… but as I remember what good friends do for one another, and I remember it is my job to be a good role model of what that is so that I am able to also enjoy the benefits of HAVING friends.
I smile and am asked to choose the restaurant. I do, we go, he drives his moving truck to his new home in the Big City, and I remember what a blessing it is to be daily surrounded by happy, kind people each and every day.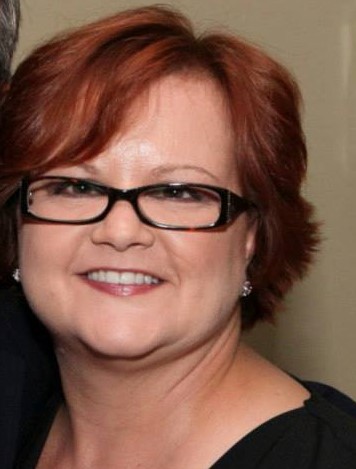 Latest posts by Mary McLaughlin
(see all)