Musings of Vulnerability From a Fifty-Something Special Ed Teacher… and Step-Parent of a Person With Special Needs
Teacher Talk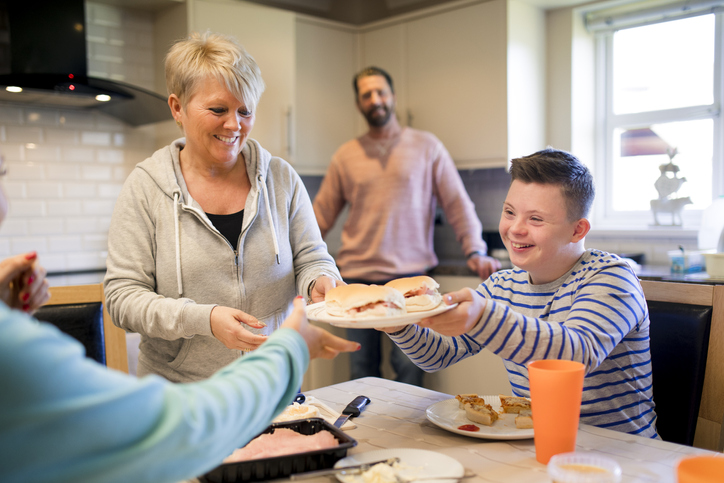 FEATURED PROGRAMS
SPONSORED LISTINGS
It is 11:43 a.m. and I am ready for bed.
Today is Saturday. My husband, a paramedic, is working day one of his two day shift.
My husband is a wonderful man. Actually, the best. How many wives do you know who get in their car after school to see a dozen roses awaiting them? How many of your teaching partners' husbands bring their classroom teaching team lunch from the team's favorite sub shop?
Yeah, that's my husband. He loves to cook and he takes pride in preparing us healthy and interesting dinners. He does the laundry because he said it reduces my after school at-home work load. He is a care-giver by nature, and an exceptional father to an adult with Down's Syndrome.
Saturday: A Teacher's Sixth Workday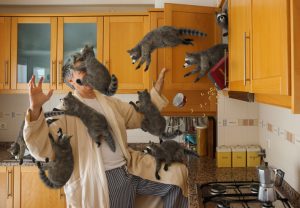 Per usual, Saturday's are all about catch-up and clean-up. It is the teacher's sixth workday. My day should include cleaning, some laundry, and a stack of paperwork for school. I was able to stay at school till 6:30 last night to do the week's planning. Today is a light day.
Those typical Saturday plans are about to change forever, though that's certainly not the biggest change I've had to adjust to.
As the step-mother of a twenty-something person with Down's, the life I'd anticipated having in my fifth decade of life has definitely taken a different turn. Very different.
I expected to begin winding down my teaching career and start travel planning, creating posters of places I want to explore, collecting information from online travel sites, and starting saving for international exploration.
I expected to sell the home in which I'd raised my own now thirty-something children and downsize into a condominium.
I expected to be married for a lifetime to the children's father.
None of those things is happening…but it's okay. The game of life has proffered me so many detours that I have learned to accept them with open arms because when I do, things are much more interesting, much more exciting, much more fulfilling. Because of my faith, I believe that these choices I've made have led me to exactly where I need to be and while my loved ones may not always understand my decisions, or maybe even don't support them, I end up in a place where the best things happen… even if that means Saturdays will rarely be the same again.
X + Y (joy x frustration) = Love For a Lifetime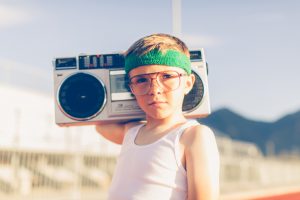 My wonderful new husband is a man I have known since 1980. We met on our first day of high school, in math class. I needed help to solve an algebra problem.
The Teacher was scary. The cute boy with brown curly hair, beautiful blue eyes, and brand new Jordache jeans seated in the desk behind me was not scary at all.
Over the years, my guy and I remained loosely in contact through friends. Eventually, social media reconnected us directly. Having divorced, I decided to relocate, and through a series of events, I accepted a Teaching position in my guy's new home state. The rest, they say, is marital bliss-tory.
My guy has four children, all adults. The youngest is a person with Down's and will always reside with us.
As a special education teacher, I figured this would be a breeze.
Bites of Reality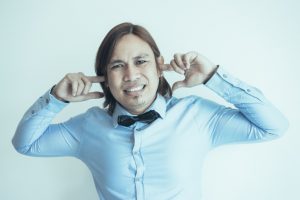 Tah-dah! It's not. Well, I mean, it is if you consider a gale-force wind to be a breeze...
While yes, there are loads of times with lots of laughter and fun antics, Down's Syndrome can bring its share of stubborn, defiant, heels-dug-in reality. It ain't pretty when the DS population brings forth its manipulative abilities, anger, yelling, slamming, fist-shaking, crabby attitudes-just like every other member of every other population.
But when the anger rears its head on your day at home, seemingly unprovoked and out of nowhere, it can make even the most patient and calm person's wherewithal feel like it's where-with-no one.
Currently, we are at a kitchen-table stand-off. He was asked to perform a particular task-a normal part of his weekend routine--but refused to do so. Objects were thrown. Attitude was hurled. Defiance kicked in. Papers torn and tossed. A pumpkin was hurled off its perch.
Is Anyone There??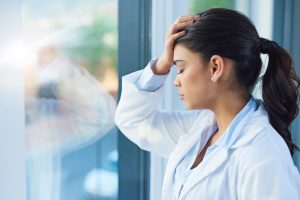 As I watched and let him get to a place where he could calmly seat himself, I sat down and decided to administer self-therapy: writing. This simple act allows me to vent thoughts. As I began to process those thoughts, I quickly realized one thing: I CANNOT BE ALONE IN THIS STRUGGLE.
Firing up my favorite Buy Everything Here website, it appeared as though I MAY BE the only person in this position of step parent to a person with special needs because there are certainly ZERO books on the market about step-parenting people with special needs.
How can this be??
Crap! I need help and I need it now!!
As I continue on in my thoughts, I realize that calmness has overtaken my man's body. In ABA fashion, I say to my stepson, "Let's clean the sunroom. Then you can watch football."
Nope.
I wait another ten minutes or so. "Let's clean the sunroom. Then you can watch football."
Not gonna happen.
Lather, rinse, repeat. I have all day and am happy to use my time writing as we wait out stubborn nature's greatest friend and foe: patience.
No yelling. No hitting. No swearing. No intimidation tactics.
Just patience and repetition.
Feeling Like a Guest in My Own Home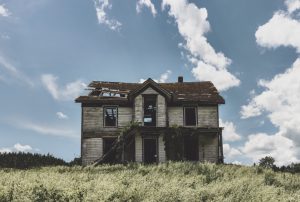 The thing that anyone in my position quickly comes to understand is that the bond between a person with Down's and the person to whom they are most significantly attached is the same thing I wish my first two husbands had understood: loyalty is deeply entrenched, it is unwavering, it is blind, and no one will breach the proverbial wall between them and you.
It is the strongest, most impenetrable of castles. No foreigner will be invited. No invader will prevail against. Not even the strongest army will penetrate its feet-thick walls. It is fireproof, explosion-proof, and it is built to withstand all the ages.
In short, I'm not going to be anything more than a villager. I will look up the hill at the edifice; I will never enter its gates.
Oddly enough, I understand that. A bond is strong between most parents and their children; it SHOULD be strong between ALL parents and ALL children.
The mother of my husband's young man left the scene many years ago with no communication or interaction to speak of in years. He and I have this in common; while our linkage to our biological mothers is weak, the will and desire for attachment in us is strong.
Ya'd think that'd be enough to meld our hearts together.
Nope.
To my stepson I represent not only change, but perceived threatening of infiltration of the castle built between him and his father. They have spent years doing laundry, making beds, traveling, attending family events, having water balloon fights, cleaning the house, and in general, fighting the good fight…together. Without me there.
In this scenario, I'm the villager who is given the opportunity to care for the resident of the castle. I am given the opportunity to love both castle residents.
I am trusted.
I am empowered by the young man's father, my husband, to do all the same things any parent does…but the young man, himself, just isn't having it, and he's especially not having it today.
Whistle While You Work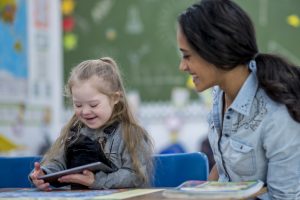 All day long at work, five days a week, 36 weeks a year (minus a few vacation weeks during holidays), I work with students who reside in similar situations.
They are entrusted to my care for their academics and for assistance in developing social skills, and I know I am loved and respected by them. They hug me, they tell me they love me.
These sweet babies have captivated my heart and have driven me to perfect my Teaching craft so I can serve them even more fully. The special education students in my building represent an array of special needs-just like in most schools.
But that's at work.
Now, I'm at home.
My heart and head want exactly the same kind of loving interaction, driven by a desire to help someone succeed so fully in life, in a way that affords them every opportunity possible. The greatest joy would be for me to see my stepson have the joys of his own heart be expanded so greatly that he would do nothing but live life to its fullest.
And to behave.
You Don't 'Scurr Me
How come I can get even the most stubborn of students to do what I need them to do, but I cannot get the resident of my own home to stop tearing up a post card advertisement that came in the mail? He thinks this act of "aggression" will anger me. It doesn't. I just forgot to throw it away. Knuckles are being popped because he thinks that makes me fearful
I am unbothered. Unflustered. Unruffled.
It would seem I am too exhausted to really feel anything right now.
While my heart is heavy during these times of tantrum-type behaviors, one thing I have learned is to not take it personally. This has been a very challenging lesson to learn but through hours of reading, too many conversations with other professionals to count, and frustrated conversations with my husband, it just seems as though this is the best way to go.
If I show no emotion, diffusion occurs more quickly.
But there are the precious few times during which I am alone and in this rare moment of sitting quietly, typing, my thoughts wander toward a parental and step-parental danger zone: grudge-bearing.
Yep. There, I said it. It is hard for me to not hold a grudge.
I am only human.
Say what you will. When you're in this position, it can be a real challenge. No, I'm not talking about the times at the pumpkin patch and corn maze when we're there having a wonderful day together, full of fun and happy activities. I'm talking about the times when all I want is someone to clean their room (with guidance and help to refer to the task chart) or put away their laundry (with supervision so it doesn't get stuffed under the bed) or to help me clean the environment in which he recreates.
One friend suggested having his dad oversee those tasks. Hmm. Good thought, but how is that helping to build the connection I need to have with my young man? Another thought on which I chew is, is it fair to my husband to ALWAYS have to do ALL the work with his son?
Over the years, I've definitely minimized my expectations for tidiness. Something had to give.
However, with living in America's Dust Bowl, there is a certain reality in my fight against dust. Factor in three dogs, three humans, 1500 square feet, and one cat, the simple reality is, the work just has to get done.
Help Me! I've Fallen and I Can't Get Up!
I don't feel sorry for myself-please don't mistake this prose as a pity-inducing gesture. Quite the opposite, in fact. I'm in search of solutions that will help me to be a better step-parent, to be a better wife, to be a better housemate, to be a better teacher to people with special needs…to be a better person.
My heart is truly full of love for this young man-if it weren't true, would I really care that he learns important life skills such as personal hygiene, safety, community building, relationship developing, and keeping his personal space tidy? Nope. I wouldn't care. I'd let him sit in front of the television all day, eating whatever he chose, never spending time in the sunshine, not going to a daytime enrichment program each day. I definitely wouldn't care if he changed his clothes because that would create more laundry.
Of course I love him! Of course I care!
For now, we will continue to sit quietly at the kitchen table where currently ninety minutes have passed. I intermittently ask him, "Let's clean the sunroom. Then you can watch football."
When he is ready, when he sees that with a few minutes' worth of effort, we can begin to do something fun, he will recede.
For now, we wait patiently.
Anticipation…It's Making Me Wait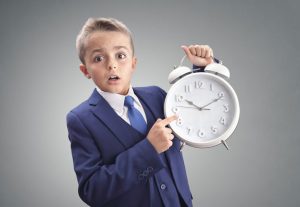 His dad called and spoke with him. When there was obvious non-compliance, his dad raised his voice. A visible change in the young one's tenor and carriage occurred. I made my statement one more time. "Let's clean the sunroom. Then you can watch football."
Success. It only took two solid hours, but the victory is there for each of us. ABA lives another day in our home. The sunroom is cleaned. Football experienced a two-hour delay of game for stubbornness, but the players have taken the field.
Game on.
For me, a nap.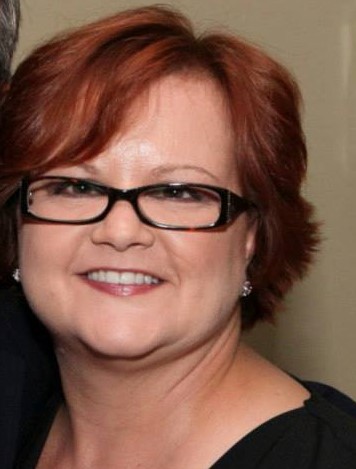 Mary has always loved learning, but was a struggling learner who couldn't read until one day, the right teacher came along with the right methodology, and everything clicked for Mary. Understanding the struggles of children who just "don't get it," Mary has spent her career supporting children with learning difficulties and finding ways to excite them about education. Over her career, Mary has taught Second Grade, Third Grade, and served as a Middle School Administrator in Michigan, most often in the urban setting. In 2015, Mary relocated to Arkansas in search of new opportunities and is excited at all that has been placed before her. She currently teaches Special Education in a self-contained setting for children in grades 2-4.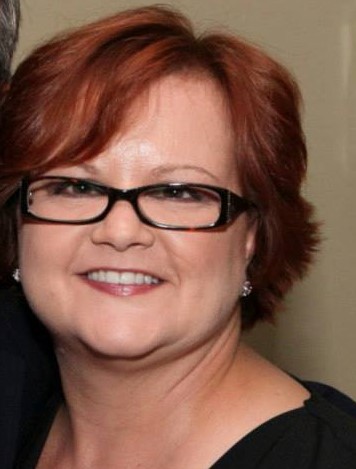 Latest posts by Mary McLaughlin (see all)