How a Fishing Derby Led to New Friends and New Insights About Making Sure Students with Autism Aren't Left Out
Teacher Talk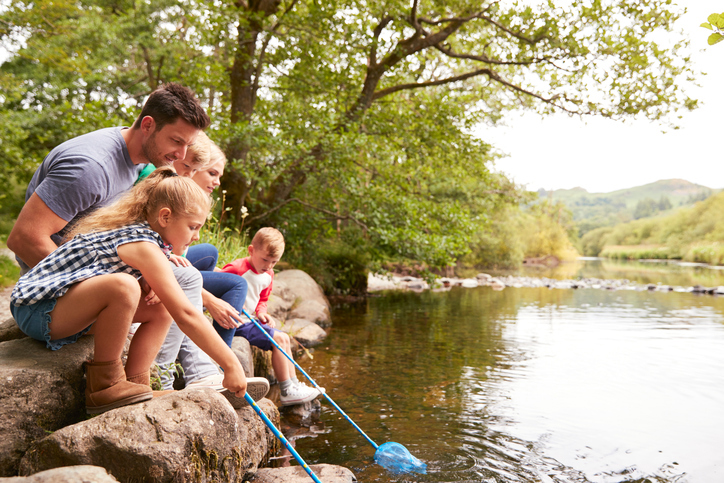 FEATURED PROGRAMS
SPONSORED LISTINGS
Today my friend's child's school went fishing.
Imagine this: a group of five hundred kids, all seven and eight years old. They are at a fully stocked pond at a scenic park situated amongst rolling hills, beautiful woods, and adjacent to a couple of lakes.
The sky is beautifully blue. The air is crisp and country clean.
The parking lot overflows with parked cars of parents and grandparents who have taken the day off work to join in on this annual tradition. The adjacent roads are lined with trucks, cars, and SUVs that couldn't find a spot in the lot. Talk about family participation at its finest.
This tradition has taken place for decades and is one everyone looks forward to each year.
Kids stand on a wooden deck and along the bank of the lake. Fishing hooks are being loaded with bait. Lines are cast. It's a glorious scenario of waiting for the worms to wiggle and work their magic. Focused kids. Quiet kids. Dads and grandads helping young ones learn the tricks and mores of avoiding The One That Got Away.
In only a matter of seconds after dropping his line into the lake, a young one screams with delight. He caught a big one-about four inches long but in his eyes, it was a three footer.
Enthusiastic, joyful peels of laughter and delight made the scene idyllic and precious.
Reaching Out
My pal is a chatterbox. She has never yet met a stranger and tends to collect friends no matter where she is. When she comes home from vacation, her social media list of followers is easily beefed up by twenty.
As we enjoyed our weekly chat, she shared about the events of the day and remaining true to form, let me know she had made a new friend.
Of course she did.
My friend was standing on the dock with her own child. Bored but pretending to be engaged, my friend noticed a mother with her son. My pal noticed that the son had no interest in engaging with the other children around him, but he would communicate with his mother.
The mother had baited the hook and showed her son how to drop the line into the lake. Taking a guarded interest, the son carefully watched to see what would happen. My friend overheard him say, "Monsters. Monsters. Monsters."
The mother issued assurances that there were no monsters in the lake…only fish.
Ever stealth, my friend made her way toward the duo. Not wanting to seem nosy, my friend claims she started up a typical mom-on-a-field-trip type banter. Knowing her well, it probably went something like, "I'm so glad the kids have a beautiful day for slicing worms and baiting hooks."
Heather, my friend, learned the mom's name is Dixie. The more they conversed, the more clear it was to Heather that Dixie's son was Autistic, a fact which Dixie eventually provided.
She also shared that she was grateful her son's Special Education class was able to participate in the field trip.
Dixie shared that their son's former school seldom included the Special Education classes on field trips. If they were included, the Teacher would opt out because she felt there weren't enough helpers to attend.
Safety is always a concern when you have kids who are runners…
Ready, Willing, Able
While Dixie said she was always willing to go with her son, most parents weren't. She knew that safety was at the forefront of the decision.
My pal, Heather, now understood why the mom and son duo were okay in their quiet corner of the deck: it was a rare moment, shared with his class and school, and mom felt a precious second of normalcy.
Normalcy which matters when you're swapping stories with other parents at soccer practice…normalcy which matters when you're sharing photos with family…
The simple things of childhood. The simple things which aren't when your child is Autistic.
Heather gently pressed Dixie to share more about the idea of no field trips for her son's Special Education class. Being a bit of an activist and advocate, Heather's mind could not wrap itself around the idea of excluding kids because their wasn't enough help.
Get the help. Find the help. Hire the help. Make the trips happen WITH the Special Education classes.
The Struggle Is REAL
Dixie's son's experiences are common. They're also not limited to only field trips.
All too often in Special Education, we have to FIGHT for our kids to participate in events. If they are included "naturally," it's for seasonal concerts for music class …and being completely honest, many Autistic kids hate going to Music class because they can't hack the sensory stimulation.
…and according to the law, exclusion just isn't acceptable.
Dixie said that in her son's former school, the kids were also not included in special assemblies. The administration thought the class full of kids with unique needs and neuro-differences would not do well with the loud noise typical of assemblies.
Fair point. Not a fair decision.
Before an administrator or Teacher makes a sweeping decision to avoid outings or events,
I say consider each child.
If they need headphones to reduce sound, put them on and go to the assembly. If they need some adult help to be more focused, give them the help. Once the action starts on stage, many kids tune in and begin to engage.
Then again, some will still hate it.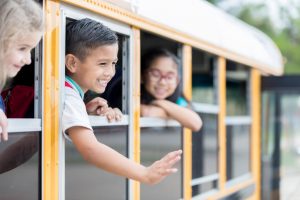 What To Expect When You're Expectant
All parents want their kids to engage fully in their educational experiences. This includes attending field trips, social events, and school assemblies.
Attending events such as these is a great reinforcer for development of appropriate social behaviors. If behavioral expectations are practiced before attending, neurodiverse kids will know what to expect and what is expected of them.
Here are some solid suggestion for prepping your child as they encounter opportunities to venture beyond the classroom's walls:
Have a class discussion about where they're going and what they'll be doing. Consider sharing any photos or take a virtual tour of the location.
Create a countdown calendar.
Social Stories will help support the need for things like how to ride the bus, how to stay in a line, remaining with the adult, etc.
Take photographs of the adults who will participate. Post them with the names of each person. Begin sharing these with students a few weeks prior to the trip.
Be sure to have a strategy in place in case a student has a medical issue (some schools send the nurse on field trips) or a meltdown.
Before you go, have a conversation with the location director. Ask if they have a quiet place for children who need time away from the group to have some down time.
Discuss the best seating on the vehicle. Aisle? Window?
Connect with the group leader who will be with your child for the event. Share whatever you feel is valuable information so they can better support your child.
Go over the day's schedule of events with your child several times. If possible, visit the building to allay any concerns they may have. It's also a good way to learn what the place sounds like, smells like, looks like, feels like, etc.
It may be necessary to open or review a student's Individualized Education Plan to ensure appropriate modifications and accommodations have been put into place for special events.
One For the Road
The only people who really get how unique it is to do a day with neurodiverse child is the child's parent, the child's team at school, and other care providers who are constants in their life.
Heather's final thoughts on her day at the park were typically positive and laden with Momisms (Junior wouldn't wear his coat, Sister wiped off her sunscreen…) but then my friend really showed me her heart when she shared that she learned a lot from her new mom friend. When I asked her to tell me one thing, she simply said, "Seeing things with new eyes."
Yep. She gets it.
Move over, there's a new advocate in town.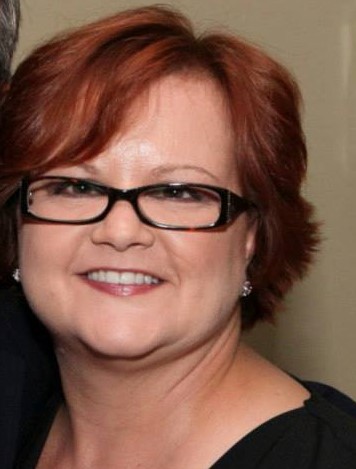 Mary has always loved learning, but was a struggling learner who couldn't read until one day, the right teacher came along with the right methodology, and everything clicked for Mary. Understanding the struggles of children who just "don't get it," Mary has spent her career supporting children with learning difficulties and finding ways to excite them about education. Over her career, Mary has taught Second Grade, Third Grade, and served as a Middle School Administrator in Michigan, most often in the urban setting. In 2015, Mary relocated to Arkansas in search of new opportunities and is excited at all that has been placed before her. She currently teaches Special Education in a self-contained setting for children in grades 2-4.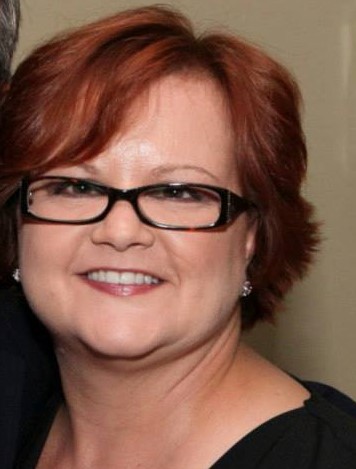 Latest posts by Mary McLaughlin (see all)