Embracing the PLC
Teacher Talk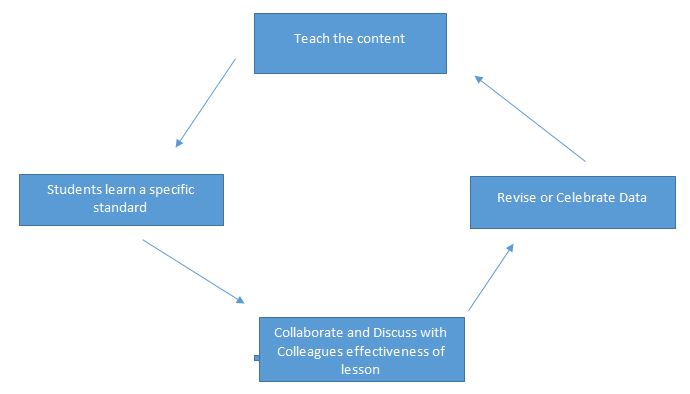 <!– mfunc feat_school –>
FEATURED PROGRAMS
SPONSORED LISTINGS
<!– /mfunc feat_school –>
I am sure by now, most educators have heard the phrase; Professional Learning Community or PLC. In the middle school where I teach, we have embraced the ideas of the PLC and have begun a new approach to our teaching standards and monthly faculty meetings. We even had to include the idea of utilizing a PLC in our Professional Growth Goals plan required by the state. So of course, knowing this, I had to dig deeper.
Now, like most of you, when I first heard the term, PLC, I had no clue what that meant. Even after being told it was a professional learning community, I still felt like that term was vague and was simply another, overly complicated use of terminology brought into the education system. Sure, I can be a skeptic at times. Anyone who has been in the education field long enough can attest to the fact that each year a new fabulous term comes along that is said to rock the world of education. We have seen this with the introduction of KAGAN and other systems. This may make me sound cynical, but most new strategies or programs are just recycled programs we already used; just brought to us with a new name and colorful posters to hang on our classroom walls.
So, you can imagine my face when I had to sit through a very long faculty meeting where I was told our school was going to embrace the idea of a PLC and in doing so, would be reading a text called, "Cultures Built to Last," by Richard DuFour and Michael Fullan, and incorporating their advice and knowledge into our interactions with colleagues and students. We even had to present a chapter to the faculty! In order to understand my job requirements and fulfill the duties I was told I was mandated to follow, I had to really dig deep to understand what a PLC really meant.
In my hard core research (Ok, maybe not hard core, but extensive enough), I uncovered that a PLC was simply an ongoing process where teachers and other educators work together in a collaborate setting to achieve results for students. Sure, this definition made me ask again, so what is a PLC? I already work in a collaborative setting with my colleagues to create assessments, activities, assignments, and review data from exams to help our students become successful. In knowing this, I knew there had to be more to a PLC than what I was understanding. And, of course I was right. The first thing that I realized after reading a few chapters of the text, "Cultures Built to Last," was that a PLC is not another program, but it is a process in which you are not only discussing what actions you will take to help your students, but you are really taking action and focusing in on the real needs of the kids individually.
The first step my colleagues and I took to focus on following the PLC process, was that we completely changed the way we taught our unit lessons. We decided that what would be most beneficial to our students was to focus each lesson on one individualized standard, rather than trying to teach as many standards as we could in a given lesson or unit. This process really made us rethink how we taught each lesson. We even began doing "standard checks" throughout each week to see which standards students were mastering and the ones they were not. Again, this process has brought insight into not only how we teach, but it really has highlighted how our students learn. Because a PLC is also a process of gathering and analyzing evidence for the purpose of helping students learn, we have been able to take our standards checks and use that data to decide which standards we needed to reteach. Already, we have begun to see which lessons really work and which ones we need to place more emphasis on revising to meet the needs of our students. With individualized data for each student, we have been using programs like MobyMax to work with each student on an individual goal for the standards they each need to review. We also have been incorporating more learning centers tailored to the standards they need the most help with learning. Overall, this is making us better teachers and our student's better learners. Overall, embracing the idea of a PLC process may be a beneficial approach to help educators focus more on what and how we are teaching to our students. If you are a visual learner like myself, think of a PLC as a cycle which would look something like this: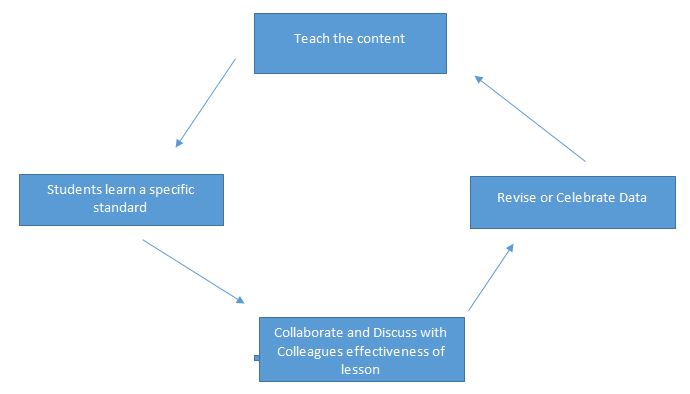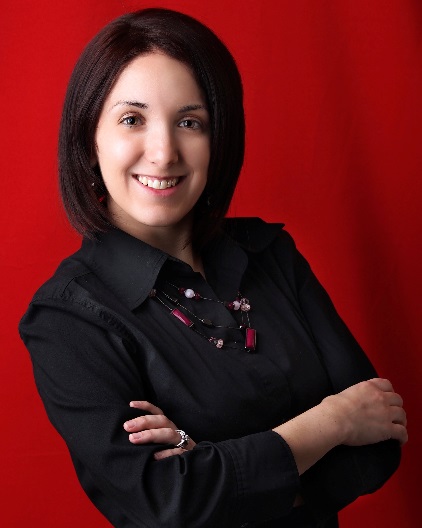 Latest posts by Michelle Areaux
(see all)