The Big Send-Off
Teacher Talk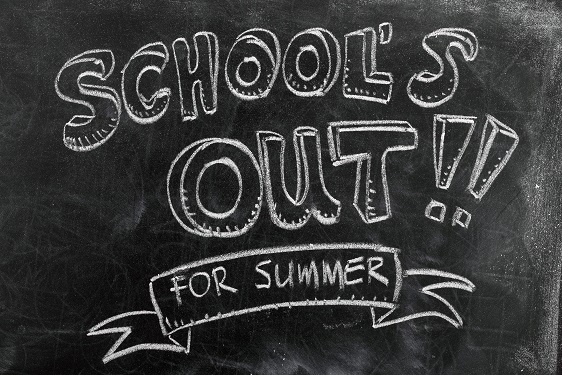 <!– mfunc feat_school –>
FEATURED PROGRAMS
SPONSORED LISTINGS
<!– /mfunc feat_school –>
Today was our school's last day of school.
My first day of class with this bunch was November 20, 2015; during the course of six months, my kids have worked very, very hard. Their IEP goals were at the forefront of all our activities, their learning styles were the root of my instructional methods, but their little impressionable, eager-to-learn-but-frustrated-because-they-couldn't-do-it-the-way-their-friends-do-it hearts were what mattered to me the most.
This teacher is tired, but in the kind of way that running The Good Race makes you tired. I am excited to visit my grand kids, visit my parents, visit some state parks in my new state, to visit the ocean shore, and to relax.
While everyone asks the kids in their lives, "Tell me what you learned at school this year,"
I realize it's important to ask myself the same question…
So, what did this Teacher learn this year?
She learned that her kids are way more than their IEP's say they are. While all that information in those really thick folders is super helpful, it is the day-to-day experiences our class shares which causes us to really know each other.
She learned it's okay to tell her Special Education class that they are indeed SMART-but they learn differently than their general education peers and so it's her job to teach them differently. Once they began to believe that, her class was off and running.
She learned she can be a tigress when someone calls one of her kids the "R" word.
She learned kids with significant behavior issues who throw things, swear at her, hit, punch, kick, and tear up papers placed before them are people whose lives she may never truly understand, and while she works hard to better learn how to support this child, her heart aches when she realizes she may not be the teacher he looks back on and thinks, "Wow, she really made me love learning." She has to learn to accept that-and it's crushing.
She learned that she loved her class so very much that when it was time to say goodbye, a parent had to pull a crying child off the teacher because the child didn't want to part for summer. Home is a happy place for this child, but for whatever reason, their bond was special-so special that she didn't mind a shirt laden with tears when dad finally convinced this sweet one to say, "See you later."
She learned she is so happy that her kids loop through three grades with her.
She learned that when the kids are at the end of their loop with her, she may be the one crying heavy tears full of rich memories made in their classroom.
She has learned that differentiation can be done well, but planning is critical.
She learned that her great paraprofessional is an even greater asset than she first thought-not only because she is an excellent paraprofessional, but because she knows and loves her community, and because she knows and loves her community, she knows and loves her kids and sees to it that their needs are always met, and she knows exactly to whom she should go in the community to ensure good things come to the school community.
She learned that her old credo of "The key to great behavior management is a well-planned day" is really great wisdom to share with new teachers.
She learned that immigrant children are CHILDREN. They're seeking a way to find their place, they're observing to see what's what; they're waiting to find acceptance, to fit in, and they're eager to learn because they somehow innately know that education will be the key to their successful future.
She learned that Southern Hospitality is something for which she has unknowingly longed all her life, and when her new teammates welcomed her with open arms, open hearts, and thanked her every day for her good work, they really meant it. Anytime she had questions or needed help, she learned she only had to ask-and she learned that sometimes someone would intuitively know to ask HER what help she might need.
She learned it's okay to ask questions.
She learned that after nearly two decades in the classroom, everything can be fresh, new, fun.
She learned that after nearly two decades, there is still much to be learned.
She learned that great teachers are born, not made. She learned that sometimes people try to run from their Calling. She learned that the Calling always wins…eventually.
She learned to drive in the scary Delta rainstorms because she was excited to go to work every day. REALLY. No kidding!
She learned that writing a great I.E.P. goal takes practice and input from those with more experience.
She learned that sometimes lesson plans flop or fail; she also learned that when she thinks one flopped or failed, sometimes a student recalled information from that lesson, so it really didn't fail at all…
She learned humility.
She learned that when you're happy where you teach, you don't ever say, "I don't wanna go to school today…"
As the year winds its way to a close for teachers across the country, I offer up a final thought:
Reflect, reflect, reflect! Think about what you did which may need tweaking for next year; think even more fully about what went really well. Polish it until it shines, then do it again! The first year is to learn the job, the second year is to DO the job, and the third year is to make the job "your own."
Have a happy summer!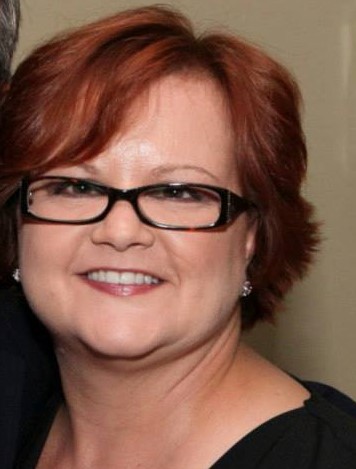 Latest posts by Mary McLaughlin
(see all)