Being An Agent of Success At a Time When Many Are Opting Out: Remaining Committed To Your Career Dream
Teacher Talk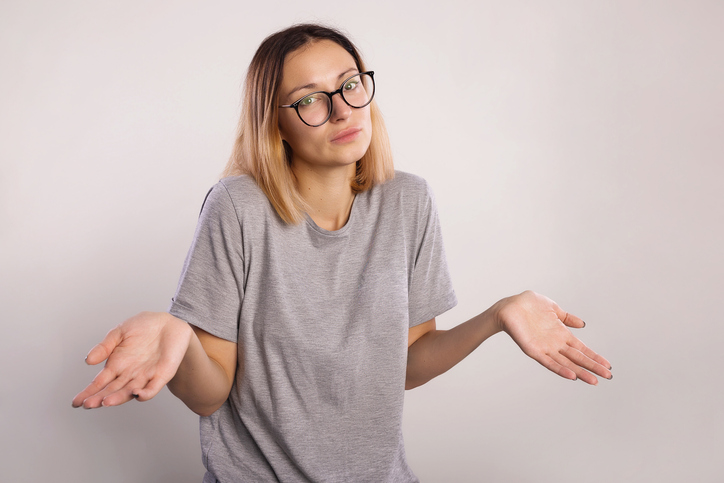 FEATURED PROGRAMS
SPONSORED LISTINGS
What Is Going On?
My heart is heavy.
A friend and I were chatting about our mutual alma mater. We were discussing our teacher prep program, graduate programs, and their application to our current jobs.
I asked how things were rolling in the university's teacher prep program. Reminiscing about the challenges we faced for the application process and waiting on pins and needles to see if we had made the proverbial cut. Nothing could've been more exciting than learning we had been accepted into this locally prestigious university program for teacher preparation.
But my friend shared news that left me slack-jawed.
University leadership has laid off most of the staff in their college of education due to a significant reduction in applications for enrollment into this well-regarded small, private suburban Detroit university.
What??
This program was a gem! It was highly-competitive, its graduates were sought after, and was known for laying the groundwork for many wonderful teaching careers.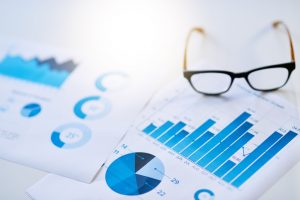 Numbers Don't Lie
The very notion of not having this program turning out the next generation of teachers was beyond my brain's scope of understanding, so I decided to do a little digging. It didn't take long to discover a 75% decline in enrollments to my former college of education. Sadly, not the highest noted in the documentation.
According to data, several colleges and universities in the state, with equal or higher tuition rates, are experiencing the same negative trend. Two schools have had ZERO enrollments. Both of these colleges shared the same wonderful reputation as my alma mater: one known for developing solid teachers.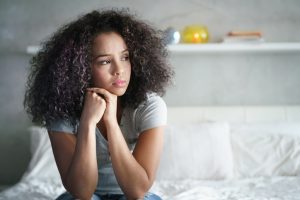 So What Gives?
Surveys taken by teachers have indicated high rates of feeling demoralized, disrespected, and unsupported. Salary cuts, salary freezes, and benefits being cut don't help the situation, either. Paperwork demands, intense scrutiny about job performance, and for special education teachers, a limited-or complete lack of-an on-sight professional learning community. In some cases, teachers have cited feeling like social outcasts because they have hired into a "clique" unwilling to welcome them.
It all sounds so appealing…NOT!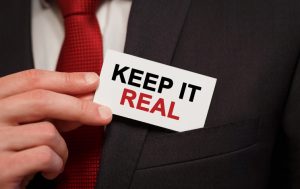 The Real Deal
Someone I know was recently placed on administrative leave from their job as a special education teacher.
As a person on an additional licensure plan for the job, this already-certified teacher, with ten years of experience under her belt, was open and honest with those who were hiring for the position.
The person had glowing reviews from their previous district, one in which she delivered significantly improved student testing scores, contributed to her grade level team's efforts and to school-wide committee efforts, tutored students for free after school, had significant parental support, and LOVED her job. She was the Science and Math part of the S.T.E.M.
The new district alleges she did not meet the expectation for her role.
Um, no.
One legal team and a lawsuit later, it turns out that nepotism was hard at work. Someone's relative wanted the job my friend had been given.
Long story short, a hostile work environment was created, my friend was placed on administrative leave, and had she not hired a legal team, she would have been put out to pasture at the ripe old age of 34.
P.S. She ended up resigning because the lawyer advised her to…because they have a rock-solid case. Said case is being filed in Federal Court.
Sadly, stories like this are all too common. People who start out their careers, brimming with enthusiasm, motivated to inspire and educate children of all ages quickly find themselves in the line of fire. They tire of the fight to keep their low-paying job. They tire of the associated stress. The student loans aren't going to pay themselves; another frustrated and newly minted "former teacher" leaves the school for - forever.
If 95% of us teachers are Highly Qualified, then why are half a million of us leaving our jobs annually?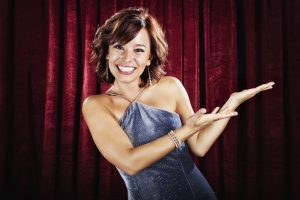 Survey Says…
The results are in: no one can sustain a 60-to-100 hour work week indefinitely.
No one can pay their student loans, a car payment, housing, and other household expenses on $35,000 a year PRE-TAX.
No one wants to hear, "We even teach on Saturdays." I promise…I did. That lasted 12 weeks and I found another job. Bye, Felicia. It is a noble desire to keep kids focused and engaged but for those of us with families at home, it is important to us to keep our own children focused and engaged.
Here's a fun choice to be forced into: pick up your child at school who has a fever of 102 OR risk losing your job because you have no more sick days…because that same child has a chronic illness. If you're a single parent, that's a nightmare of a reality.
Handle all these Individual Education Plans for your caseload of 15 kids, hold meetings, create lesson plans for EACH child, and track their progress weekly, but you only have one 45 minute prep time each week. That happens ALL the time across this country!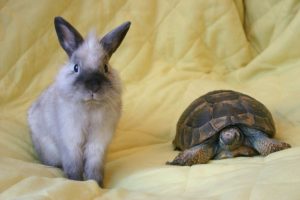 The Moral of the Story…
Our world can often be an unforgiving place. There can be a lot of ridicule. There can be a lot of obstacles. There can be a lot of crap headed our way. There can be a lot of grief sent in your direction from people who are just, quite simply, ridiculous. Heck, you may even call those grief-givers your Principal.
You, dear teacher, must decide for yourself WHY you do what you do.
YOU have to determine your professional boundaries. When I was an administrator, I always told my team, "Family comes first. Every time. At the end of our lives it is our family who will be gathered around our casket, and probably NOT our former bosses and co-workers."
Why did I repeat this?? Because my people were made to feel safe; they knew they were trusted by their "boss." They knew they had a special opportunity to feel empowered to care for their families. It's nothing that makes ME special in how I handled it; it was quite simply the RIGHT thing to do. "Do unto others as you would have them do unto you…" The Golden Rule.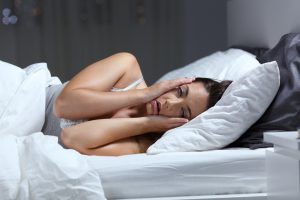 I Don't Wanna Go To School, Ma!
There are nine zillion (for real) reasons why one could justifiably leave the profession of teaching. In the last month, I have been bitten, kicked, and hit by one particular kid. Am I going to let that deter me from my overall mission of teaching kids who don't love school because I know I CAN? My personal question had to be asked, and answered, to best meet my needs.
In 2011, it was time for me to take a break. Actually, in my mind, I was done with the world of education for forEVER. I sold resource books, decried the profession quite loudly, shared my story, begged college freshmen to change their majors, and put away any knickknack that suggested I'd ever stepped foot in a school. My heart had been broken by the very institution-at-large into which I'd entered many years prior. Things were changing radically at my school. My last nerve was lying on the middle of the floor and The Powers That Be were having a merry time jumping on it, fraying and frazzling it to near-disintegration.
I was done. Over and out. Last call. No mas. Fini.
At that point, I bought a business, built it to success, and then got very, very bored.
So what will it take to keep Jane or Joe Educator in their classrooms, maintaining enthusiasm for their chosen profession? What will it be that once again lights a fire for young adults seeking a way to serve the greater community and have a lasting impact on humanity? In short, how will we, as a nation, reignite the passion for people to become teachers AND REMAIN in the profession?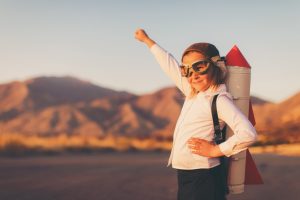 Cope, Don't Mope. Thrive, Don't Just Survive
Figure out why you love teaching. Write it down. Make it into a fancy poster, create a binder, take photos of the reason incarnate or get some sort of daily reminder system in place…because there will be days when you think you will NOT come back to "this mess" tomorrow. Promise. We all have those days. It will be okay. Heck, I had "those five years" when I walked away. But true teachers are born, not made. You'll go back and it will be great.
Get a mentor. I don't care if you're a new teacher or a "sage" teacher. I've been around the profession for 23 years and I have a mentor as well as a small community of trusted people in the profession who are younger than me, the same age as me, and older/retired. Maximize the human resources in your midst. Vent to them-which is why it is crucial that you trust these people. When they know you well, they will know how to respond/guide you appropriately.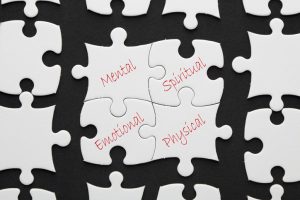 Don't be afraid to see a therapist or counselor. One thing I believe that many other professions do not share with ours is that we put our WHOLE selves out there. We leave our guts on the floor, so to speak, after a solid day teaching. But we also hear about the issues faced by our students and their families; we support their triumphs and tragedies; we SEE the daily implications of neglect, poor parenting, Failure to Thrive, and other difficulties no child should face.Because we are who we are, we hurt for them and with them. All this emotion has to be vented elsewhere, otherwise it will eat you from the inside out. Having a neutral third party to counsel you is a good strategy for keeping a positive perspective on your chosen profession.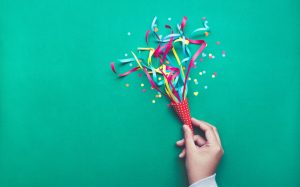 Celebrate the Greats! If a student meets a goal, make it a big deal! If you achieve something as mundane as letting a piece of paper hit your desk only once before exiting it to the office, celebrate! You completed your lesson plans farther out than intended? Give yourself a reward-verbal, non-verbal, of the chocolate variety-whatever! Did you have a meeting with a parent that went better than expected because you worked together to problem-solve? Give yourself your own version of a high-five. Had a student make it to lunch time with no behavioral issues or verbal explosions? Heck yeah, woo hoo!!! Some years, I've made a list of the day-to-day good things. It was taped on the wall by my desk. When the mood in our room was gray and dank, I'd rip that sucker down and we'd start celebrating. The energy changed immediately!
When kids give me their "gifts," I take pictures of them then store them in a folder on my computer. There is no way I can keep all those wonderful drawings and colored pictures, picked flowers or sweet notes, but I can store my collection electronically.
On days when things seem particularly "meh," I open the folder for a quick cheer-up.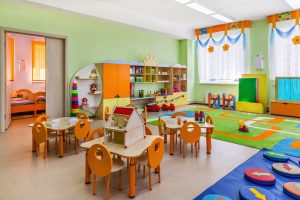 Make your room's décor kid-appropriate but also grown-up friendly. Lamps in lieu of fluorescent lights, soft fragrances (if there are no allergies), musical selections to set a mood. Consider switching out pieces of décor throughout the year to spruce things up a bit. Move desks around, try different configurations. Pinterest is an excellent resource, but be careful! Everyone else knows about Pinterest, too!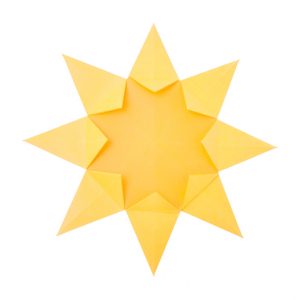 Make and hang a paper sunshine. Yep. It sounds dorky, but one year our weather was so gray and rainy. The gloom was really impacting all of us, so I took a cue from a younger teacher with whom I'd worked years earlier. I nabbed some yellow butcher paper and we set about to creating a sunshine which was about four feet in diameter. We also made white fluffy paper clouds and created our own happy sky. The kids loved it and they loved to spend time "under the sun" cuddled up in bean bags to read.
Develop, then foster, great relationships with parents. Parents know, in most cases, that you love their kids and want their babies to be successful. In some cases, you are the child's ONLY advocate and can work to bring the parent 'round to understanding why school is an important vehicle to success.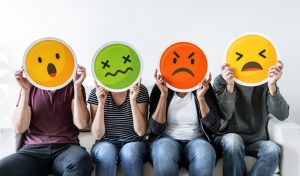 Identify the people and places in your building where negativity is harbored-then FLEE!In one instance, I worked in a building where the teachers around me reminded me very much of the Mean Girls from high school. Initially they were quite nice to me and then BLAMMO! Knife in the back. At that point it seemed wise to literally and figuratively close my classroom door (we can blame it on keeping safe and one step ahead for lock-down drills) and make my classroom a very happy bubble.
Befriend the custodial staff. It's not uncommon for these awesome people to be left out of the social loop. My father-in-law was a building head custodian and he gave me a few words of advice when I started teaching. "Sis," he said, "always be nice to the custodians and secretarial staff. They are the ones who make the building tick. They can make your day really easy or really hard." I followed his words of wisdom but mostly because he pointed out to me that sometimes teachers just overlook them. When I met the custodians in a new building, they were honestly the most kind people with whom I worked, bar none. Occasionally I'd spring for lunch just to thank them for keeping my room neat and tidy. Every human, no matter their role, deserves to be treated with kindness. It has been my experience that there are people who think that just because they have a degree, they get to treat those who don't in a disrespectful way. Uh, nope. Not cool.
If you're feeling especially out of sorts, and you have the time available, take a day off.When I was an administrator, I told my team that I'd rather they took a day off to recharge their battery and return to school happy than have them snarl and snap at the kids. Taking a day off mid-week feels like a special treat.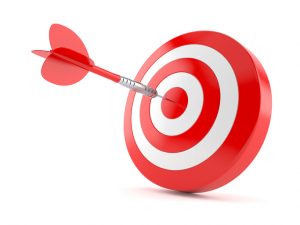 Keep It Together, People
At a time when Educators are society's target for acrimony, we need to work together to remain positive and keep our personal WHY for becoming a teacher at the forefront of our hearts and minds. We need to seek community with each other. We need to give one another a hand up, not a high heel to the head.
Find others with whom you can work in synchrony to create a wonderful school year for your students; if you can't find that happy companion, work independently and keep your goal at the forefront of your thoughts and of your words, deeds, and actions.
Remind yourself of your students' goals. Print them out and tape them on their desk. Encourage them to share your fervor for their success.
Remember why you are a teacher. Reflect on the days during your childhood when you played school and just KNEW you'd one day be a teacher. Remember the fun. Think about the successes you've had. Know that your work matters. Help struggling teachers to recall those same things. To lose good teachers is truly a tragedy for the children of this country.
I wish you all a happy New Year and a joyful, mindful, intentional remainder of the school year.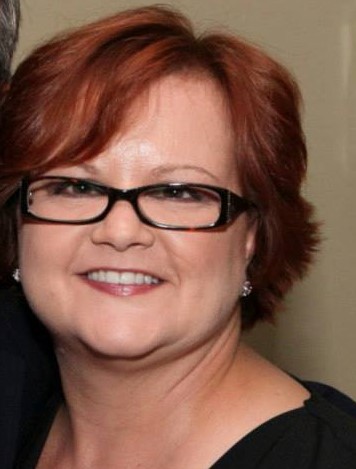 Mary has always loved learning, but was a struggling learner who couldn't read until one day, the right teacher came along with the right methodology, and everything clicked for Mary. Understanding the struggles of children who just "don't get it," Mary has spent her career supporting children with learning difficulties and finding ways to excite them about education. Over her career, Mary has taught Second Grade, Third Grade, and served as a Middle School Administrator in Michigan, most often in the urban setting. In 2015, Mary relocated to Arkansas in search of new opportunities and is excited at all that has been placed before her. She currently teaches Special Education in a self-contained setting for children in grades 2-4.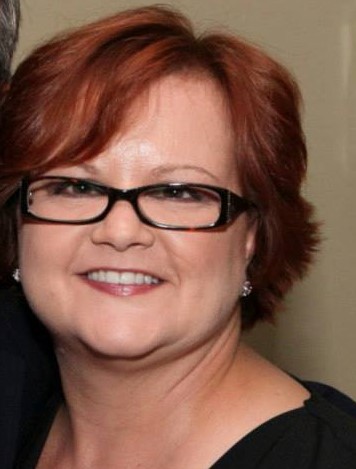 Latest posts by Mary McLaughlin (see all)