This Summer, Give Yourself Permission to Get the R&R You Deserve
Teacher Talk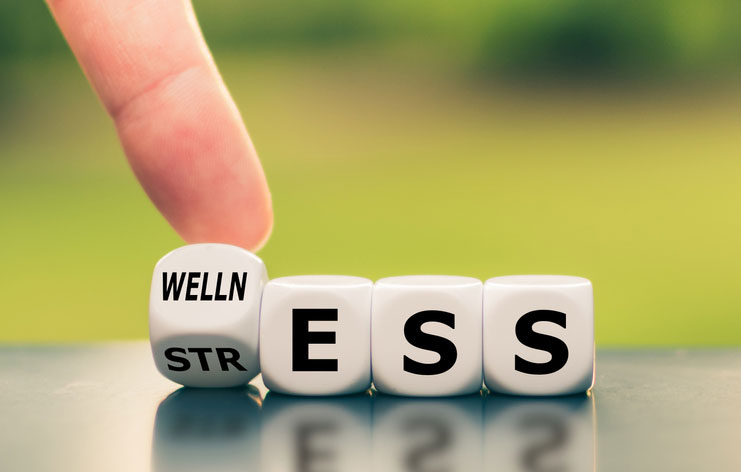 <!- mfunc feat_school ->
Featured Programs:
Sponsored School(s)
<!- /mfunc feat_school ->
Sometimes, when I don't feel like going to work, I wear my grandfather's tie. Other times, when I know I will have a difficult meeting with parents or am struggling to trust in the goodness of humanity, I wear my grandfather's tie. When fears of failure or prolonged defeat tie the kind of knot in my stomach that keeps me up all night, I knuckle the sleep from my eyes, pour a hot cup of coffee, reach for my grandfather's tie, then quietly head off to work.
My grandfather was a man of immense character. He taught me how to work hard, endure difficulty, and make decisions based on integrity rather than fear. This year, I wore his tie a lot.
This summer, I will have to wear it for slightly different reasons.
"Destroy the idea that you have to be constantly working or grinding in order to be successful… embrace the concept that rest, recovery, and reflection are essential parts of the progress towards a successful and happy life."

Zack Galifianakis
Who would have thought the funny man would be good for some valuable life advice, right?
This quote struck me recently because I heard it shortly after a conversation with a fellow educator. I had asked her if her school was experiencing a mass exodus due to the added pressures and prolonged anxieties of a COVID year. "Not really," she replied, "But I think we'll experience it next year."
"Next year? Why next year?"
"Because teachers will spend their summer planning and preparing to jump into next year and they'll be excited about putting this year behind them and returning to a normal teaching life. But rather quickly, they'll be exhausted. The summer break won't be long enough."
And I think she's right. Teachers will spend their summer planning and preparing because that's what great teachers do! Which means, like she said, this summer break won't be long enough. But it can be. If we're conscious. If we're purposeful. And if we're willing to lay aside the norms of what it takes to be a great teacher.
Every great teacher knows that weekends, vacations, and summer breaks are meant for getting caught up and planning ahead. They have to be, otherwise very little would ever get done and our classrooms would be mediocre at best.
But not this summer. This summer is for you. To rest, to heal, and to (at times) reflect on all that has happened this past year. There's a reason why pre-flight instructions from airline cabin crew tell you to put your mask on first before helping someone else.
Ensuring you can breathe provides you an opportunity to help others, fully and completely. And that is what this summer is about - caring for our hearts and minds so that when the school bells start ringing once again, we can care for our students. Fully and completely.
What this looks like is different for everyone, but here are a few suggestions:
All Schoolyear You Dream About Being Outside - Summer Is Your Chance To Do IT
Author and speaker Austin Kleon offers this advice as one of his ten recommendations for how to stay creative when it feels like the whole world is falling apart.
As Kleon puts it, "Demons hate fresh air."
For many, this means camping, hiking mountains, exploring lakes, or sitting around campfires. It means dirt between toes and the smell of pine needles on our jeans. For others, like my educator Joe Sanfelippo who deplores camping, it simply means going for walks.
Outside of the obvious benefits, such as Vitamin D, fresh air, and exercise, science has repeatedly shown that spending time in nature reduces stress and lowers heart rates as we spend less time thinking about problems and/or insecurities. Taking a walk outside will also help the brain produce endorphins, the neurotransmitters responsible for regulating mood.
Teachers spend a great deal of the year indoors, under fluorescent lights, and consuming the sounds of indoor activities. Getting outside can recharge the brain, strengthen the mind, and heal our exhausted thoughts. Something every educator could use a little more of right now.
Absorb Stories - Podcasts and Netflix Series Can Be Your Homework

For some, reading is relaxing. For others it's taxing. Fortunately, stories come in all forms, be it podcasts, movies, a myriad of Netflix series, or books. All of which are essential this summer because all of them give you a chance for a little escape.
This past year, education has been bombarded. By mask mandates and impossible teaching conditions, seemingly insurmountable political turmoil, or simply the constant weight of the unknown, this year has exhausted educators at an alarming rate, creating a hunker down and "get through the year" sort of motif.
During such times, it is easy for anyone to become self-absorbed as we retreat into self-preservation.
Absorbing stories releases us from such a prison by allowing us to escape into another world, consider another's perspective, or be awed by another's perseverance. Stories remind us that there is a bigger world and a larger story than our own. They remind us that we each have a role and a purpose, that however large or small, our actions make a difference, even when it's too dark to notice.
Stories remind us that others have suffered and endured far worse than us. That although our struggles may be unique, our pain is not. The world knows suffering. It knows pain, more than we could possibly know. But it also knows strength and perseverance, redemption and fortitude, and the power of community. The world knows what it means to love. It knows kindness and it rewards integrity.
Stories, both fictional and non, remind us that it's possible to endure and that, in the end, goodness always wins. Stories are reminders to keep going because we are not alone. And that is an encouraging thought.
Take Stock of What You're Grateful For and Write Some Thank-You Notes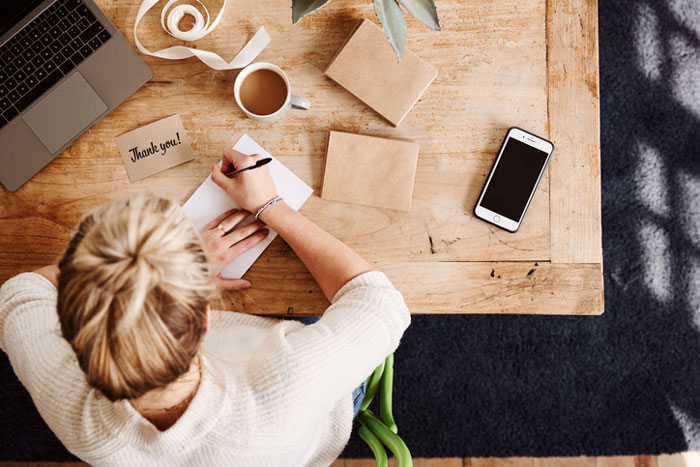 There's a Chinese proverb that says, "Those who drink the water must remember those who dug the well."
It isn't a surprise to anyone that writing thank you notes is helpful. Not only for the person receiving the note, but for the one writing it. And "if both parties are benefitting from this," says Amit Kumar, an assistant professor of marketing at the University of Texas at Austin's McCombs School of Business, "I think that's the type of action we should be pursuing more often in our everyday lives."
I do too. And not just because it makes people feel better about themselves but because it reminds us that there are still great things happening, that there are people fighting the good fight, and that, in spite of it all, we have a great deal to be thankful for.
Spending time writing thank you notes takes us out of our current state, our frustrated or exhausted mind, and focuses our attention on someone else, on someone's goodness, and how their decision to be kind or helpful has made a difference. It reminds us that our actions do not go unnoticed or unappreciated, that they have an impact on the world. It focuses our attention on something positive.
It's easy to be destructive, to condemn and to complain. But those attributes have never succeeded in improving our world. Gratitude, however, has. So too has encouragement and awareness.
We've all experienced the joy of stumbling across an encouraging note from a friend that we tucked in a book or packed in a drawer. When discovered, it brings a smile to our face as we remember the person and old memories, and it encourages us. It makes us happy.
Spending time this summer reminding others of the great things they have done, of how they are appreciated, and why we notice them. It provides us an opportunity to encourage others now and in the future, when they unexpectedly find our words of gratitude.
This is the type of action we should be pursuing throughout the summer for they are soothing and healing to the heart and soul.
<!- mfunc search_btn -> <!- /mfunc search_btn ->
Taking a Break From Education Doesn't Mean You Stop Learning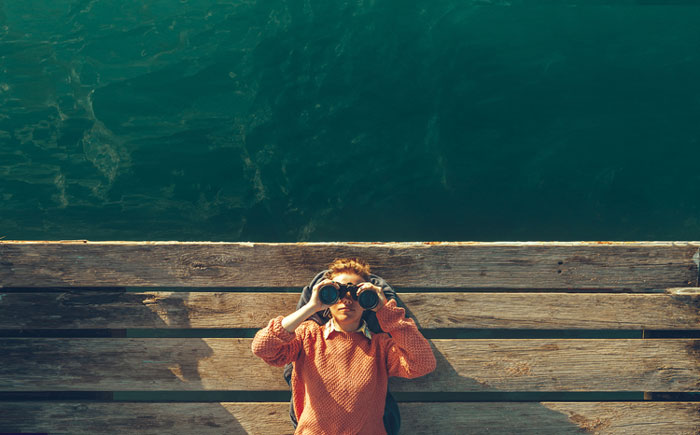 What is something you have always been intrigued by? Something that has nagged your brain or continually piqued your interest? Whatever that thing is, pursue that. Not only will it invigorate your mind and life, it will - most certainly - improve your future teaching. It will remind you of what it's like to be a student, ignite your joy for learning new things, and it will provide you an avenue or resource for teaching something in the coming years because teachers rarely obtain a skill or passion without infusing it into their classrooms.
Most importantly though, it will provide your mind and body an opportunity to rest as you freely navigate ideas, projects, or hobbies that hold very little importance, other than your own personal interest.
No matter how silly or seemingly insignificant, pursue it, invest in it, and enjoy it because that is the point of this coming summer. To rest and to recover so that when the school year starts again and the adrenaline of a new year wears off, we have energy and strength to continue on, to do great things, to spend time with our families and love on our kiddos.
Continuing to learn this summer doesn't mean signing up for a master's program. In fact, you just might want to steer clear of education entirely. Not only will it make you a better, more enjoyable person, it will most assuredly make you a better teacher.
Don't Feel Guilty. Be Free!!!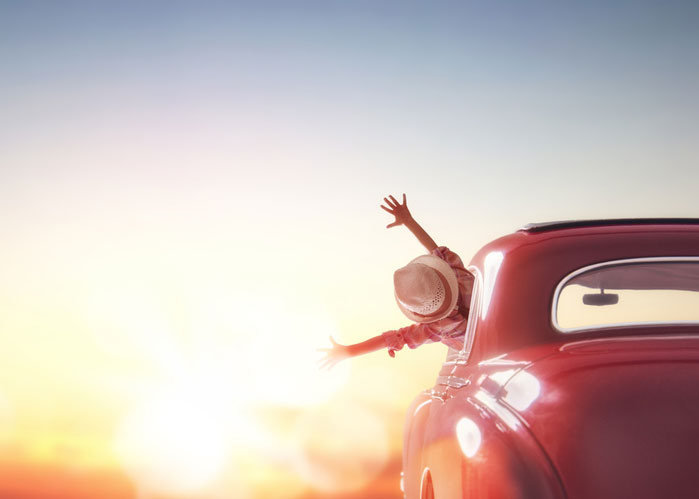 Educators have spent the last year overcoming some of the most unimaginable obstacles, both personally and professionally. We've increased our hours, absorbed more responsibilities, endured more ridicule, and sacrificed ourselves more than at any other time in our careers.
Spending the next few months caring for and investing in ourselves isn't selfish or lazy, it's essential. For even the greatest of teachers.
Traditional wisdom has taught us to spend the summer planning and preparing for the coming year, but what good is all our planning and preparing if our minds and bodies cannot be there to teach it? What benefit does all that work provide if, come October, our glasses are so empty and dry we have absolutely nothing - nothing! - to give to others?
The answer is clear. The process, though, is difficult. Largely because teachers are excellent at heaping bus loads of unnecessary guilt upon their shoulders.
Not this summer.
This summer, educators everywhere must find the strength (and perhaps an accountability partner) to cast off the guilt that will surely arrive after just a few short days of loving on and caring for themselves. This summer, there is no guilt, no shame, and no needed excuses. There is only preparation for next year. And that preparation requires a freedom to do whatever is best to get healthy and ready for another year of inspiring minds.
"Destroy the idea that you have to be constantly working or grinding in order to be successful," Zack Galifianakis says. Instead, "embrace the concept that rest, recovery, and reflection are essential parts of the progress towards a successful and happy life."
It is also an essential part of preparing your heart and mind for the school year to come. Education needs you this year. So do your students. And not just at the beginning of the year, but till the very last day when school is out. You are needed. So you need your rest and recuperation.
As hard as it may be, spend this summer resting and healing. Spend it outdoors, away from school. Spend it on yourself so you can once again give of yourself.
If you're struggling to do so, send me an email. I have a tie you can borrow.
<!- mfunc search_btn -> <!- /mfunc search_btn ->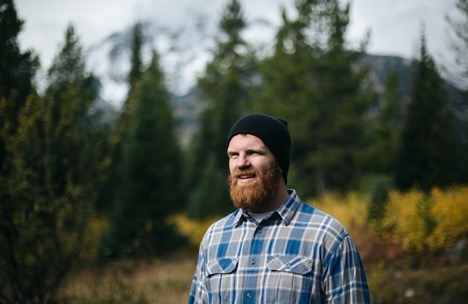 Latest posts by Brian Miller
(see all)