As Politics Cloud the Conversation About How to Reduce the Spread of COVID-19, Educators are Caught In the Middle
Teacher Talk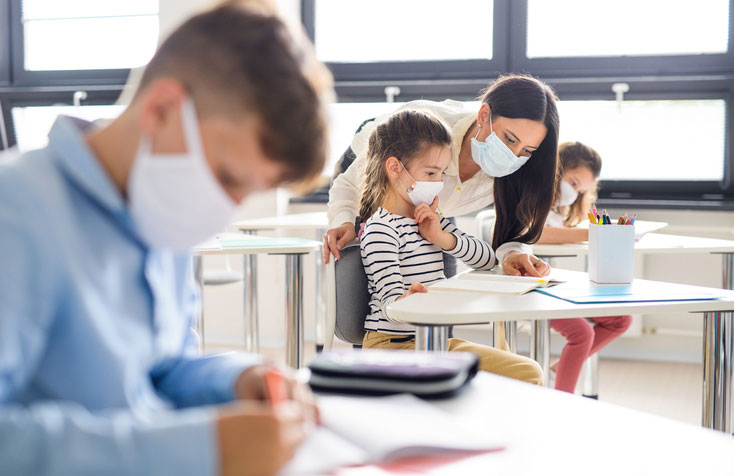 <!- mfunc feat_school ->
6 Reasons to Be Compassionate with Teachers As We Follow Guidelines for Mitigating the Spread of COVID-19
"Sympathy leads to empathy, which in turn supports people acting with compassion!" a quote that I use often. I first heard about this continuum from Pete Hall and Kristen Sauers in their book titled, Fostering Resilient Learners: Strategies for Creating a Trauma-Sensitive Classroom.
Sympathy can best be defined as the ability to feel sorry for someone else. Empathy takes sympathy a step further. It is best defined as the ability to reflect and feel what someone else feels or putting yourself in someone's shoes. At the top of this continuum is compassion. It is the combination of feeling sympathy, understanding how to emphasize, and then acting on these emotions by showing others kindness with your words and actions.
In many communities across the nation, nothing has been more divisive in the past 50 years than the mitigation of COVID-19. Whether your state, county, or local school board helps make the decisions on what education looks like in your community, we are all facing the hardest decisions we will hopefully ever encounter in our schools!
You would think the most controversial decision is whether to be back in person for instruction or having your school learning on a remote platform. I have read about communities across the nation, and my state of Montana, that have become divided on what is best for their children.
Unfortunately, I believe masks or face coverings are even more controversial than being back in person or not. Many people believe that masks infringe on a person's civil liberties, and it is a choice that should be made individually. On the other side of the spectrum, you have people that believe masks keep both the person wearing the mask and those around them safe.
The Center for Disease Control (CDC) and World Health Organization (WHO) have been updating their recommendations routinely during the Pandemic. Their research is based on science and has been the mainstay for decades for all things public health. Yet, both the CDC and WHO have been discredited by other research that is being published. It makes both sides question the voracity of the research and information coming from the other side. In my experience, it's the information source that people are most politically aligned with that they believe and ultimately follow.
As educators and trusted community members, all the recommendations and decisions we make should be based on what is best for students and what is most likely to keep them safe. This is where it gets controversial. I wish we could all agree on what "safety" looks like for our students, but we cannot. In many of our communities across the United States, politics and personal bias dictates what is meant by "safety."
Dr. Marshall Bloom, associate director for scientific management at the National Institutes of Health's Rocky Mountain Laboratories in Hamilton, Montana (which helped develop a COVID-19 vaccine), discussed in a Zoom meeting with community leaders recently that the mitigation of COVID-19 is like swiss cheese. He explained that swiss cheese obviously has holes in it and one mitigation strategy is not enough to combat the virus. He stated he believes in the "W3" strategy: 1) wash your hands, 2) wear your mask, and 3) watch your distance.
In connecting to his swiss cheese metaphor, each of the "W3" are a slice of cheese. The more slices of cheese we use, the harder it is to contract COVID-19. I believe this metaphor gives us the best understanding of why we utilize many strategies in our schools, COVID-related or otherwise.
For the past year, educators, school boards, and community members have been making decisions on safety for students in schools to combat the spread of the virus. With a multitude of different mitigation strategies used in schools, some communities are doing better than others with the everchanging controversies.
In my school district, we have been up front and honest with our community. We continue to work on transparency and rationale for our decision making. I believe this has helped our educational community. Yet, masks have been controversial. We lost roughly 11% of our entire student population to homeschool as a result of the requirement for face coverings.
As a superintendent, I must think about what is best for our students and staff. Until our staff has the opportunity to be vaccinated, I find it difficult to remove any slices of the proverbial "cheese," namely, face coverings. Our COVID-19 positive case has continuously decreased from a height of over 10% of all students and staff (peaked at 170 total) in quarantine, to a low of 0.3% currently (five as of this publication date).
Educators across the nation are put into these difficult decisions. I ask, no, I plead, for everyone to be compassionate with the decisions educators are tasked with making daily. Please understand we do so with staff and students' best interests in mind.
Here are six reasons to be compassionate with educators when decisions are made, especially when we are dealing with this one slice of cheese: face coverings.
1 - We Are Tasked with Putting Safety First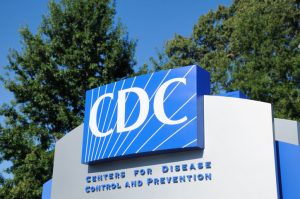 Educators use research, follow CDC guidelines, utilize state and health department regulations, and put the safety of the people within our school buildings first. As this guidance becomes more and more divisive, it has become more difficult to follow it. It seems what was once stated and followed is now politically driven and argumentative. Whether we follow new guidance now seems to not be about safety, but what organization has announced the information. Instead of the next question being, "how will we start this mitigation strategy," we now worry about "what political party is most associated with the organization offering the guidance."
We strive to keep politics out of our decision-making process and do what is best for students. We look at what has been working, and we make adjustments after seeing what isn't. As educators, we are accustomed to using data to make our decisions, so that's exactly what we've been looking at to determine the best way to handle the current situation: What is the number of COVID positive people in the school system? … What is the number of close contacts in quarantine? … What is the number of students in class? …
This is where I ask, no I plead, for our communities to act with compassion.
2 - We Know Multiple Strategies Work in Education, It Should Work With Mitigating the Spread of COVID-19, Too!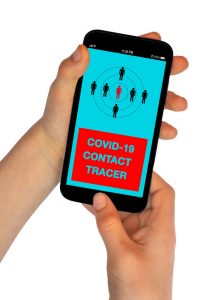 As educators, we can diagnose a reading problem in several different ways. I remember learning how to test students using the Dynamic Indicators of Basic Early Literacy Skills (DIBELS). I would sit with students for hours testing them in much the same fashion to get the best results. I would then team up with our Title I teachers, classroom teachers, and other specialists to determine the students' needs. We would then place them in reading interventions that would increase literacy skills, especially in their deficit areas. A student might be getting classroom instruction from their regular education teacher, then possibly more intense instruction in a small group in the classroom, and then may go to a specialist for more support. Three levels of support would catch 95% of the students in my school with reading deficits. There were 5% of students that needed even more support. We were then able to tailor each of these students learning paths with an individual education plan. The success rate was quite high with all the multiple tiers of systematic support. We did so because we knew it is best for a student's success at reading.
"This is where I ask, no I plead, for our communities to act with compassion."
Understanding this same use of data with reading interventions, educators across the nation have been tasked with mitigating the spread of COVID-19. And in my opinion, they have done an excellent job. At times, our state and local agencies have pushed us in a direction that we feel is not best for our students. This has forced us to step outside our immediate role of ensuring student safety, and into the realm of public health. We acknowledge we are not doctors, nor health professionals, but we do understand we need to use multiple strategies. We do so because we know it is best for the success of all our students and staff.
This is where I ask, no I plead, for our communities to act with compassion.
3 - We Don't Live In Controversy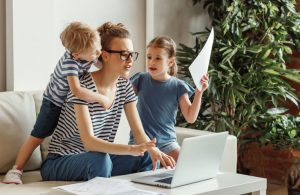 As educators, we live in a world where we celebrate learning, encourage student growth, and not only love our kids, but understand that we adhere to a calling. A calling that creates some of the strongest and most unique connections among students, parents, and colleagues as compared to any other profession. Many of the student connections that are created are as strong as the ones we feel for our own children. In fact, you will find many educators at some point in their career either taking in children that need support, or giving food, clothing, and shelter. Our very lives are defined by helping make our communities better places for everyone to work and learn.
Though there can be struggles and seemingly endless challenges in education, we do not like living in controversy. As healthy educators, we look to find solutions. In fact, the faster we can get to a solution, the healthier we are overall. When we dive deep into controversy, our solution-oriented mindset is constantly working in overdrive to fix the situation. This is where true "COVID Fatigue" sets in.
Imagine teaching in a classroom, and you are constantly having to worry first about a student's health and safety…temperature checks, masks, and social distancing. Engagement with content takes the back seat, unfortunately, yet it cannot. Our job is to teach the students seated in front of us.
Living in this constant battle day after day for a year has been extraordinary. Though our job as educators is different from front line workers in the medical field, our brains are engaged in making sure the health of every student comes first - even before instruction.
When communities argue and fight over mitigation strategies, it adds one more stressor to our load. Not only must we keep ourselves safe and healthy in order to teach our students, but we also must keep the health of our students at the forefront. And on top of all that, as we do our best to plan engaging and meaningful instruction, in the background we can't help but worry about our divided communities.
This is where I ask, no I plead, for our communities to act with compassion.
4 - We Must Advocate for All Our Students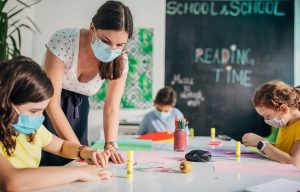 As educators, we do not worry about a couple of students in our classrooms, we worry and care for all students. We treat the students in front of us like they are our own children. We have them for over 1,000 hours a year and each hour we put 100% into growing positive individuals that contribute to society. We advocate for all students.
We have parents that have chosen to have their children learn remotely, and we have parents that have chosen to send their students back to face to face instruction. This is a choice that many school districts across America are making currently. In my school district, we have been face-to-face all year and have only closed briefly for a couple weeks to stop the spread of the virus in two of our schools.
As educators we must implement disease spread strategies that parents, even a majority of the parents, may not agree with at the time. We enforce these mitigation strategies at the highest levels to ensure that safety is the highest priority. We err on the side of caution and safety. This can be controversial. We do so because we think about and advocate for all children.
This is where I ask, no I plead, for our communities to act with compassion.
5 - We Must Advocate for All Our Staff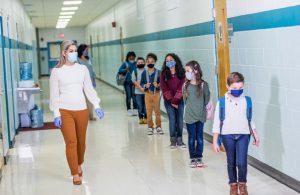 As educational leaders we must advocate for our staff, the same way do for our students. We have many staff that feel unsafe working in an environment where they can be exposed to COVID. Whether the staff has specific health reasons, or they have family members in the home, exposure to COVID can be serious if not fatal. Requiring staff to teach in this environment is difficult, but we have found success in offering face-to-face instruction all year.
As a superintendent, I have found that the greatest concern with COVID has been with adults - our faculty members. Our adult infection rate is substantially higher than for our students. By putting expectations and procedures in place for staff, we have been able to keep transmission on campus quite low. We have carefully worked with our County Health Department as we contact trace each positive case to learn more about transmission.
You have seen schools across the United States at odds with their community, administration, and school boards. In some school districts, staff has refused to work in such an environment with possible COVID exposure. We must keep the safety of all staff at the forefront of our minds. We will need to continue to advocate for the safety and health of all staff members.
This is where I ask, no I plead, for our communities to act with compassion.
6 - In Our Rush to Get Back to Normal, Let's Decide What Parts of Normal Are Worth Getting Back To!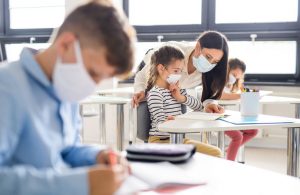 "In the rush to return to normal, use this time to consider which parts of normal are worth rushing back to."

- Dave Hollis
What is normal? If you think about it right now during the COVID pandemic, some of our world has changed forever. We have a "new normal" in many areas, and education is not immune to this. Before we rush back to normal, let's decide what parts of normal are actually worth getting back to.
Educators are working hard at remote learning, blended learning, and so many more new instructional strategies. We are working harder than ever before to get students engaged with learning. What the last year has taught us is that WE CAN DO IT! We make adjustments on the fly and we learn how best to deliver instruction in a completely different model.
As educators, we understand that face to face instruction is the strongest. Virtual learning, as we know it today, will never be as powerful as a teacher supporting a student in a classroom. We know that the emotional health of our students during remote learning has been fractured. We know that educators support the socio-emotional health of students more effectively on campus than remotely. It can be done remotely, but not as effectively as face to face.
Educators are finding new ways to connect with students, families, and their communities. I believe this is the part of the new normal that should continue. I think all educators have realized even more how important relationships truly are in education. The best schools are learning how to capitalize on this.
As we reflect on this new normalcy in our schools, we are experimenting with new strategies. We need our families and communities to be patient as we learn best how to teach our students under these unusual circumstances.
This is where I ask, no I plead, for our communities to act with compassion.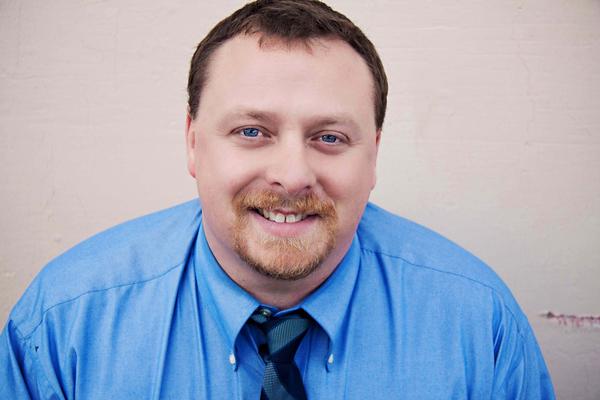 Latest posts by Jon Konen
(see all)